A Modern Apartment with Exposed Brick Walls and Color Accents
In London, a former Victorian warehouse has been converted into a bright two-bedroom apartment. The modern apartment has wonderful bright spaces that still show the history of the old warehouse.
The interiors show the features of typical warehouse apartments: exposed brick walls, double-height ceilings and quadruple-pane sash windows.
Contrasting to the historic architecture of the buildings, the interiors are modern with bright colors accents and resin floors. Resin floors are a hardwearing plastic surface that is created by mixing ingredients for a highly durable finish, making them ideal for spaces that are much used.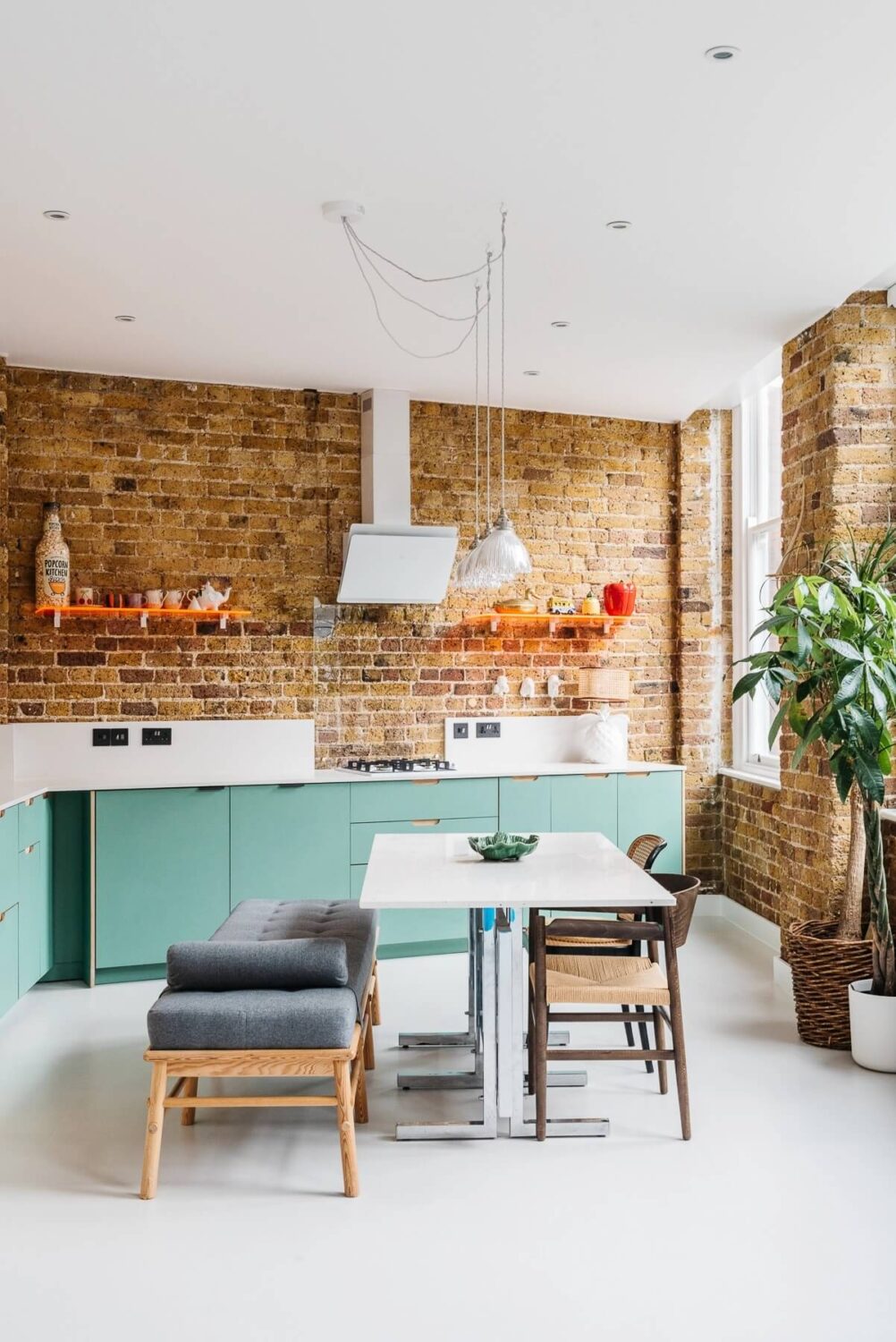 The main living space is open-plan with exposed brick walls and a white resin floor.
The modern kitchen (nice in contrast with the brick walls) have pale green and orange cabinets. The orange returns in the grout of the white tiles.
Triple orange with orange cabinets, orange grout, and a light orange sink.
The birch ply cabinets continue around the corner for further storage and a harmonious look.
The kitchen opens up to a modern sitting space and a home office behind the wall. Pink and blue color accents add a vibrant tone to the room.
An orange color accent returns in the inside of the cabinet. It's quite nice to have the doors open with that bright color pop.
Running along the long wall in the living space are huge windows that flood the room with light. The white floor reflect the light, making the room even brighter.
The main bedroom has exposed brick walls and the same white resin floor as the living space. On the left are built-in wardrobes and the bedframe is in the same green shade as the kitchen cabinets. A nice design feature are the geometrical pink & black nightstands.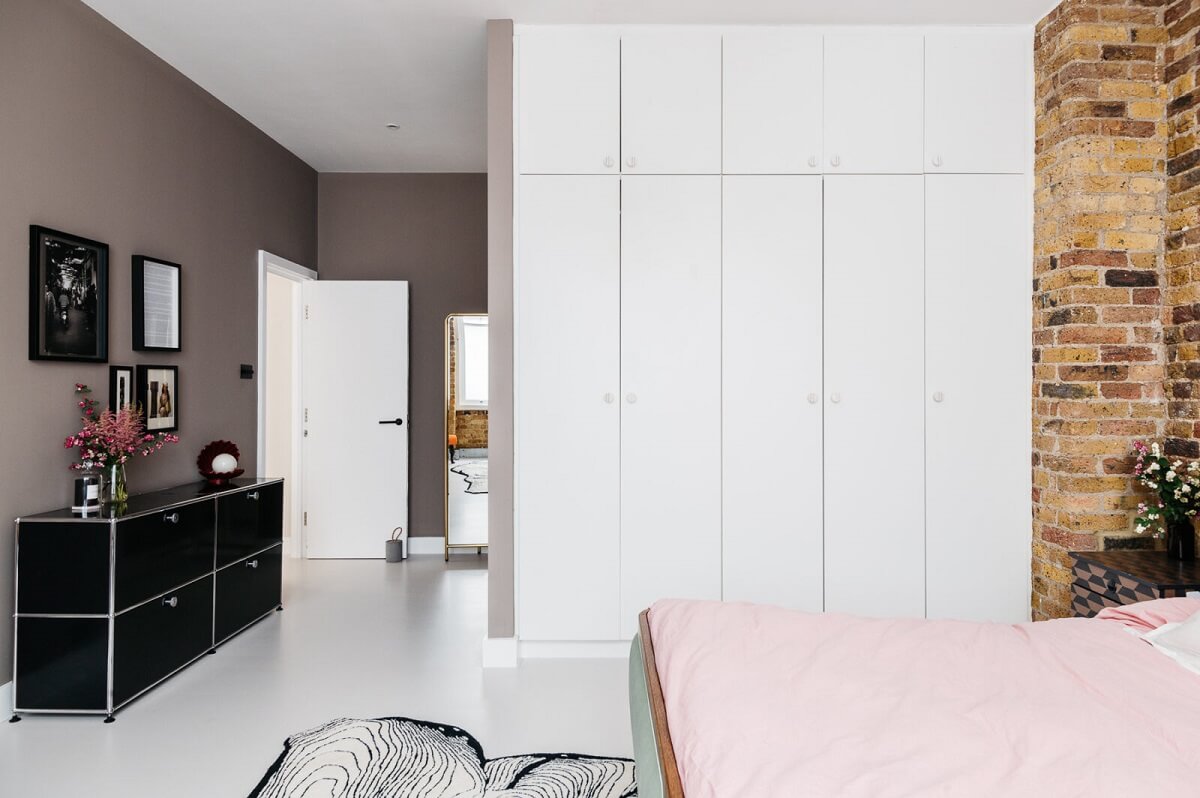 The master bedroom has an en-suite bathroom with terrazzo floor tiles and pink wall tiles. The room is just wide enough for a beautiful modern curved bath.
The walls in the second bedroom are painted in Invisible Green by Edward Bulmer, a paint company that makes natural paint made from plants.
The second bathroom is designed with an industrial look with ceramic black & white geometric wall tiles, black fittings, and exposed brick walls.
The shower is tiled with richly grained green marble tiles.
This warehouse conversion in London is currently for sale at The Modern House