A Light and Plant-Filled Tiny House with Two Sleeping Lofts
Tiny house living has become more and more popular in recent years for several reasons. One of course being that housing prices have skyrocketed and for many young people buying a house is a faraway dream. Another reason for this spike in tiny house living is that more people take a less materalistic road when it comes to living. Less stuff, more flexibility (especially when you have a tiny house on wheels) and living conditions that are more in connection with nature.
Dolly Rubiano Villacorte designed her own tiny house in Victoria, Australia two years ago and with the help of Designer Eco Tiny Homes has she created a beautiful tiny house that is hugely popular on social media (she has more than 100.000 followers on Instagram).
Her tiny house is sun drenched, filled with plants, has a full size kitcen and has not 1 but 2 sleeping lofts. If you want some tiny house inspiration just take a look at this little home. It's functional, light, and very comfortable.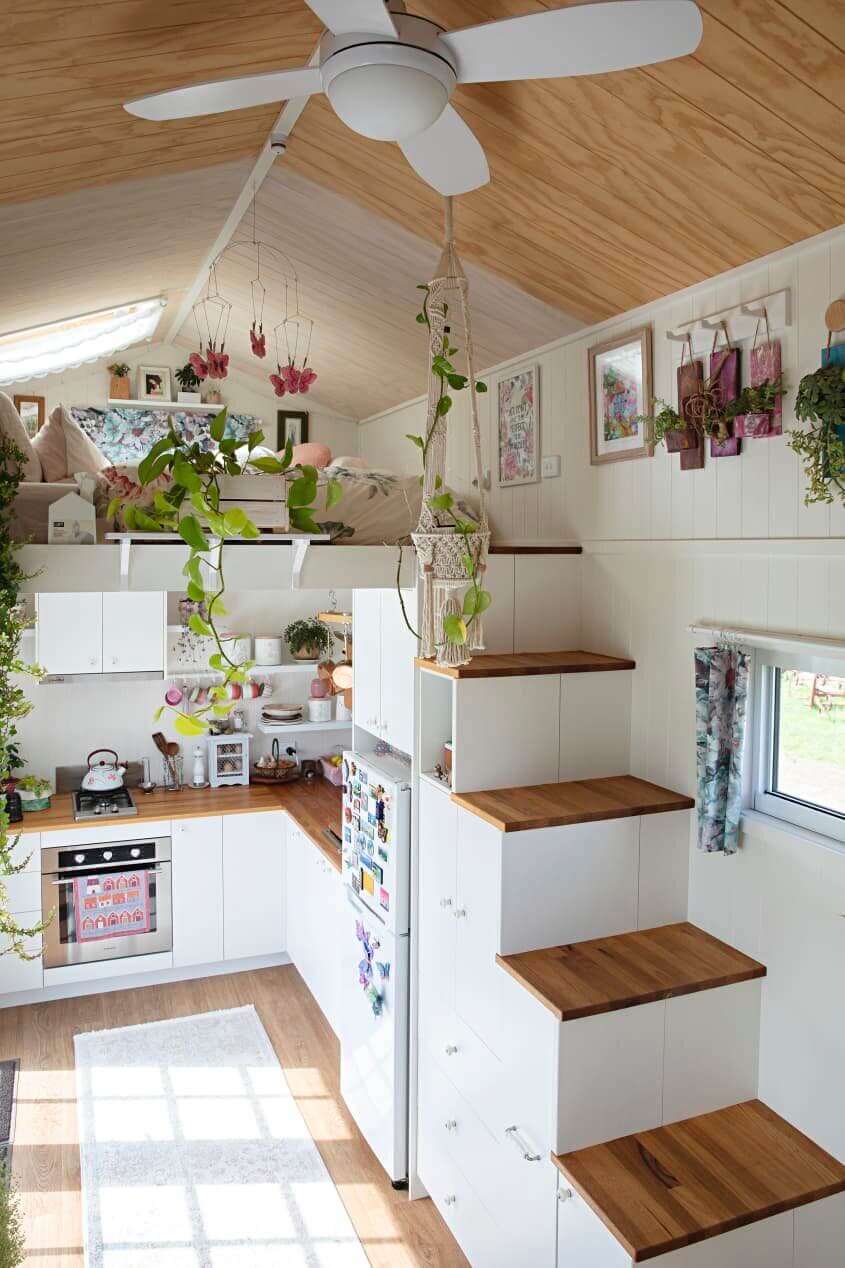 photography by Natalie Jeffcott