The Woodland Hills Family Home of Interior Designer Amber Lewis
In 2016 interior designer Amber Lewis and her husband bought this 1950s home in Woodland Hills, California. They lived in it for 2 years but in 2018 they started a complete renovation of the property. They started with 1500sq. feet and ended up with a family home of 4000sq. foot, with four bedrooms and four-and-a-half bath.
The renovation ended just in time as well because in march of this year the home was finished, just in time for the pandemic restrictions. Her home has a laid-back West Coast vibe with vintage touches, layered designs and natural materials and color scheme. It's a beautiful and comforting home with many cozy sitting areas, large open spaces and serene natural elements. The perfect spot to hide out during this pandemic.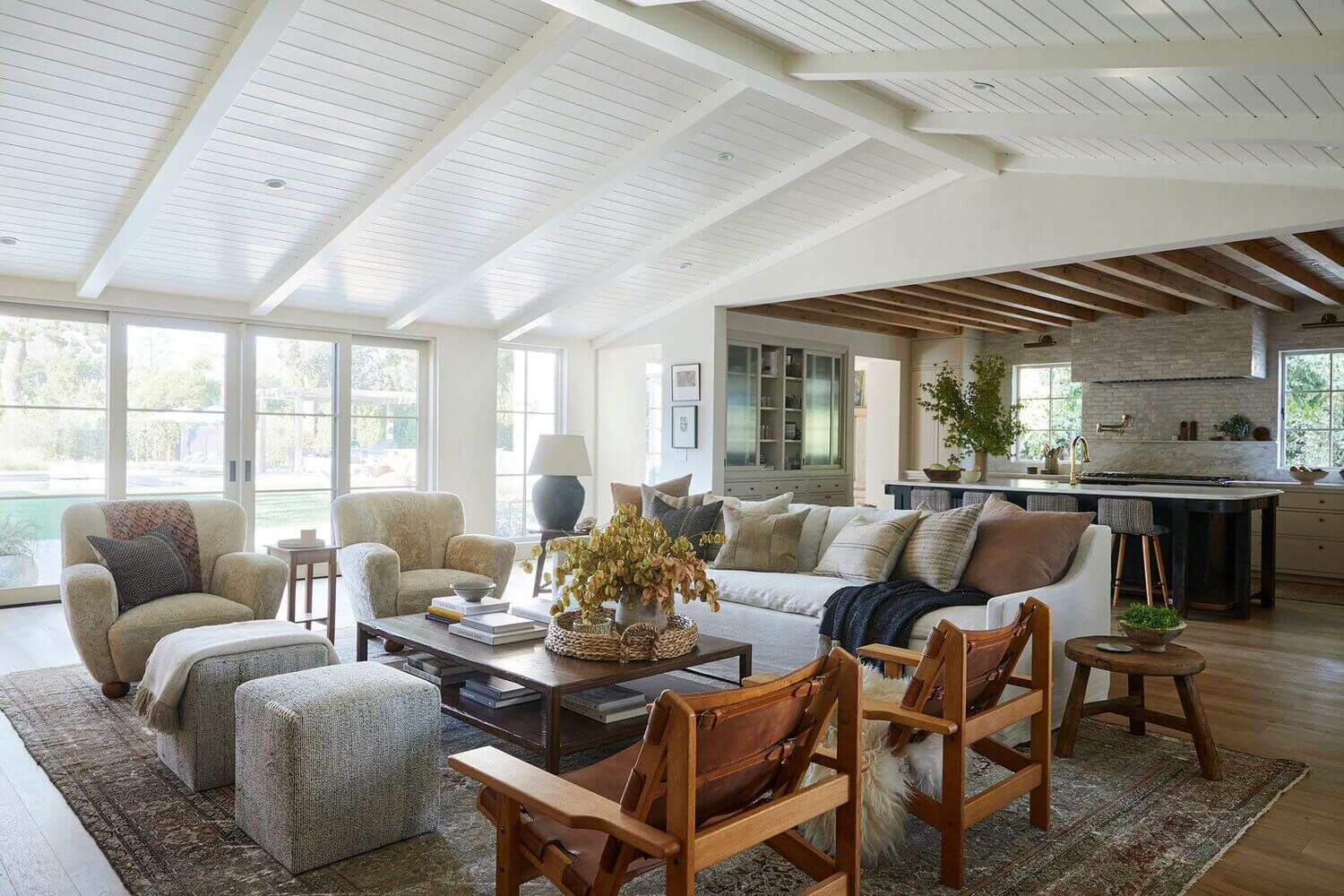 photography by Ye Rin Mok