A Light Scandinavian Attic Apartment with a Luxurious Look
Over the years this blog has posted many (many, many) Scandinavian homes. From small studio apartments to big villas. After all these years the calm, stylish Scandi style has evolved a bit but it is still extremely inspiring. in this case a turn of the century building has been renovated and they've created this beautiful attic apartment styled by the wonderful Emma Fischer.
The attention for beautiful materials is very obvious when you look at this home, a stunning dark oak kitchen, dark grey built-in cabinets and a light oak floor. Despite it being on the top floor it is very light thank to the many skylights that have been added and especially the skylight in the bedroom is an absolute dream. Imagine waking up, grabbing a cup of tea in bed and just enjoy the sky. Perfection!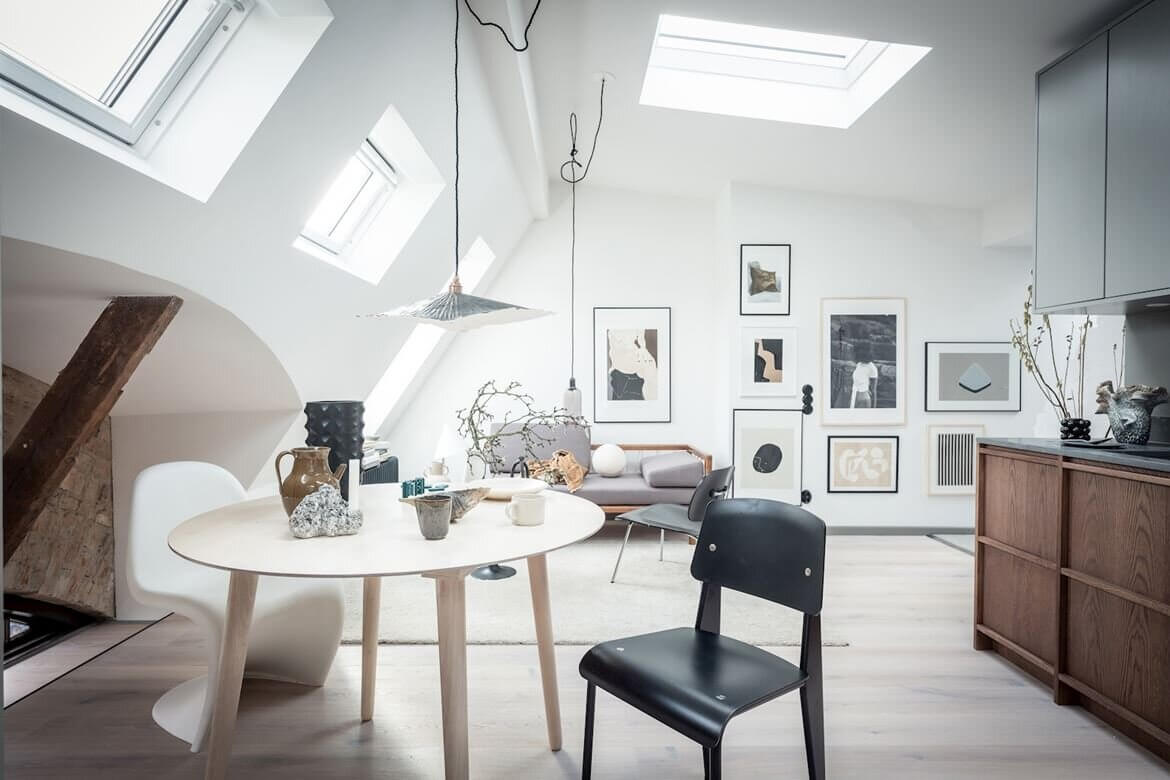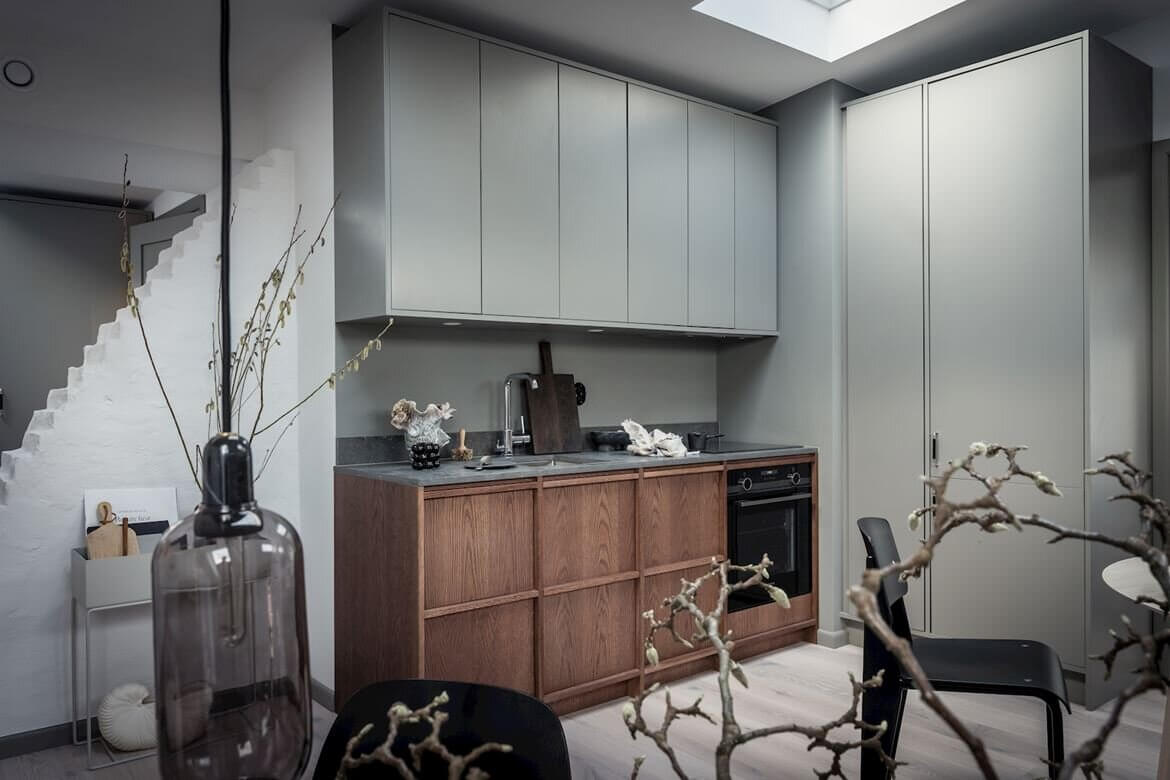 styling by Emma Fischer & photography by Alen Cordic