A Modern Scandinavian Attic Apartment
On the top floor of a turn-of-the-century apartment complex lies this stunning modern apartment with exposed beams and subtle color accents.
The top-floor apartment has been completely renovated and features original elements like wooden beams in combination with an open floor plan with modern furnishings and skylights.
The 113 square meter apartment features light rooms, three bedrooms, and a sunny west-facing terrace. Despite the top floor location and the slanted ceilings, the rooms are light with plenty of windows and the use of light color tones.
The living room is made for socializing. With a ceiling height of 3 meters, exposed wooden beams, and skylights this room is the heart of the home.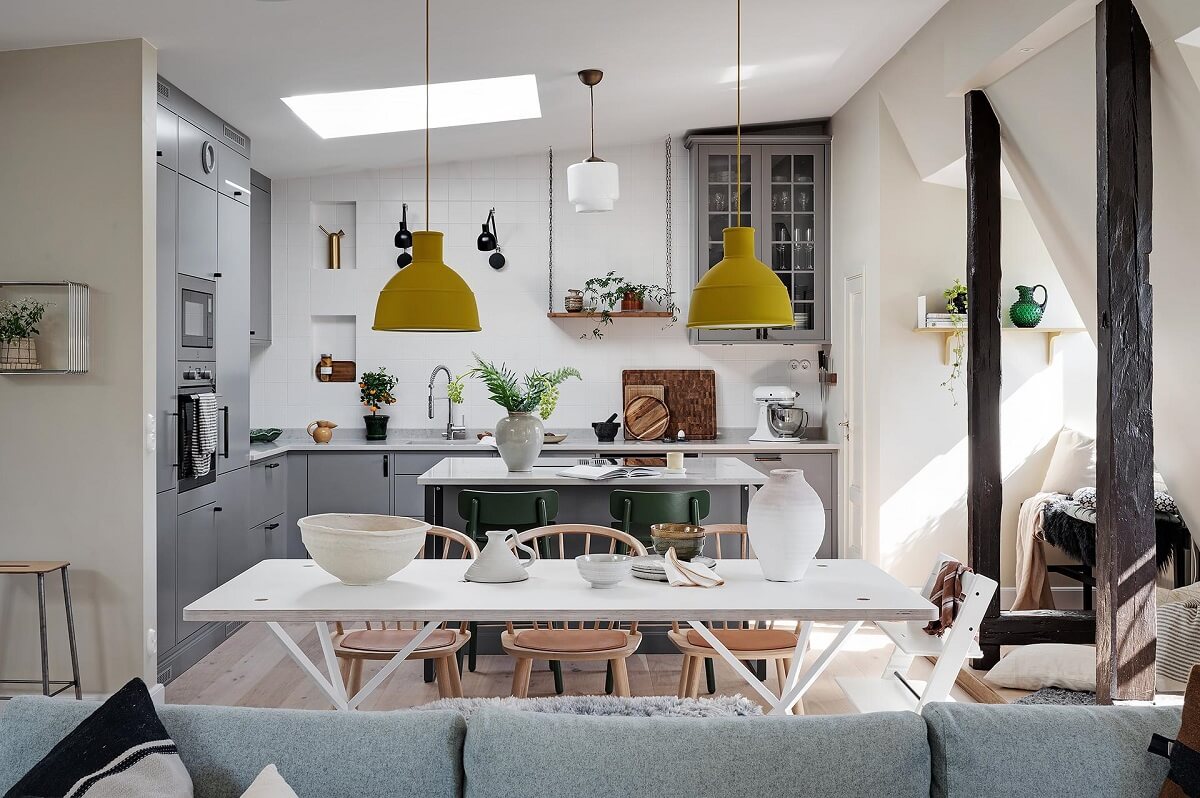 During the renovation, several walls were removed to create this large open-plan space. It is easily divided between a sitting area, a dining area, and a kitchen area.
The apartment has a modern kitchen with cabinets painted in a stylish gray shade that is combined with quartz composite worktops.
Everywhere in the home, you find subtle color accents. The sitting area has a light blue sofa and pouf, while a green table lamp sits on the window sill, and above the dining table are two yellow pendants. It adds cheerful tones to the otherwise neutral color scheme of the home.
The master bedroom is painted in a mid-gray shade which is combined with beige textiles and a white veneer built-in wardrobe.
The master bedroom faces the courtyard and it also has access to the balcony.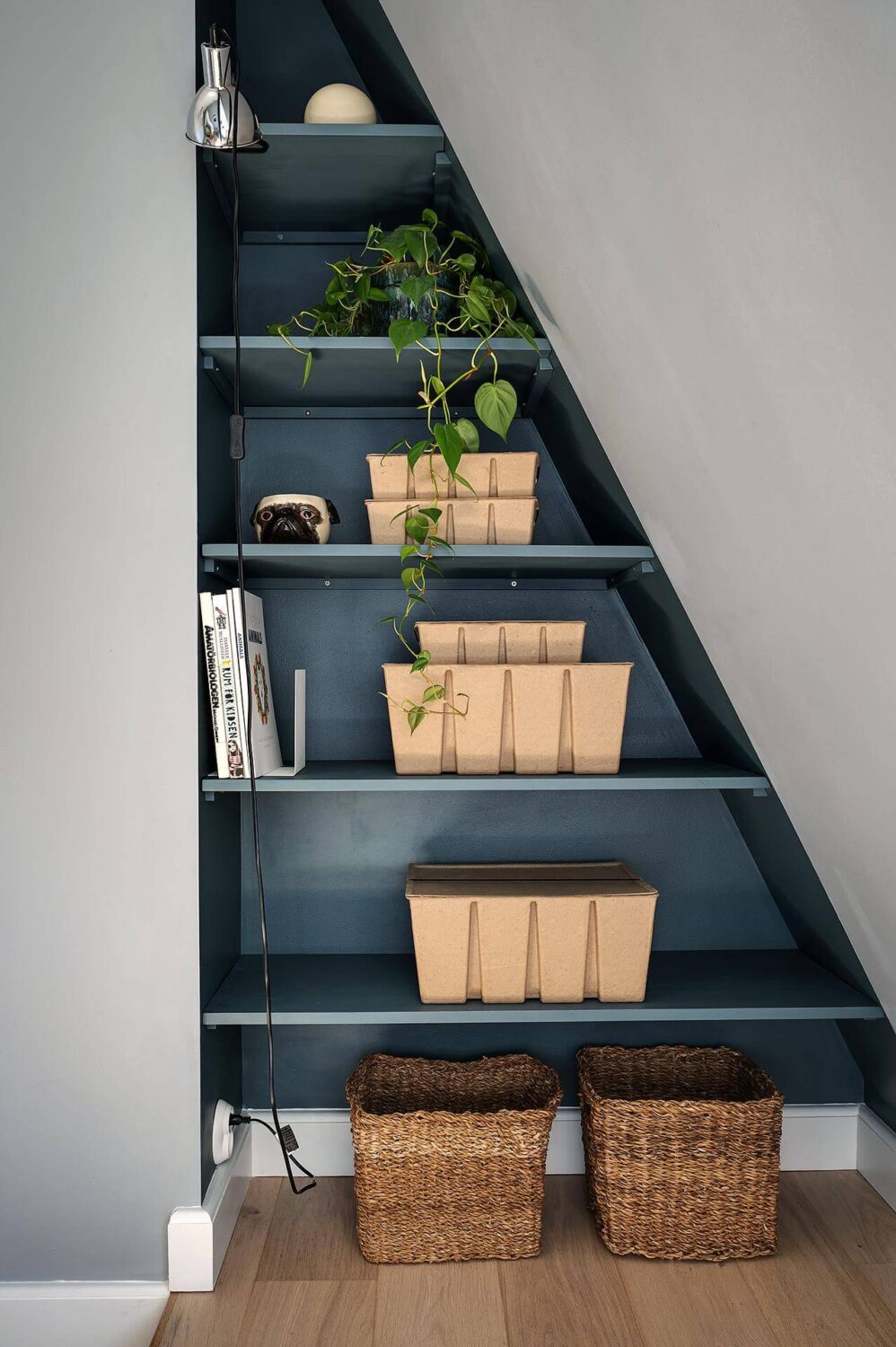 The kids bedroom is painted in a grey-blue shade and the shelves are painted in 'Åska' by Norrgavel. The room has floor-to-ceiling wardrobes with profiled doors from Picky Living and frames from Ikea in light oak.
The third bedroom was formerly part of the old stairwell, but it has been rebuilt into a perfect bedroom. A skylight together with a smaller window lets in plenty of light.
The home is currently for sale at Alvhem