A Moody Green Living Room in a Scandi Apartment
It's turning out to be a bit of a Scandinavian week on the blog. Which isn't a surprise of course. Not only did I have a week of real estate listings to go through after my website transformation. And because Scandinavia keeps on giving stunning interior inspiration.
I had come across this apartment while I was busy updating my website. And when I got back to the sales listing a few days later it had already been sold! The real estate market is crazy at the moment.
But I do understand it in the case of this apartment because it's simply lovely. First thing you notice are the moody green walls in the open plan living and kitchen. I never used to like green but the last couple of years I'm really warming to this stunning natural hue.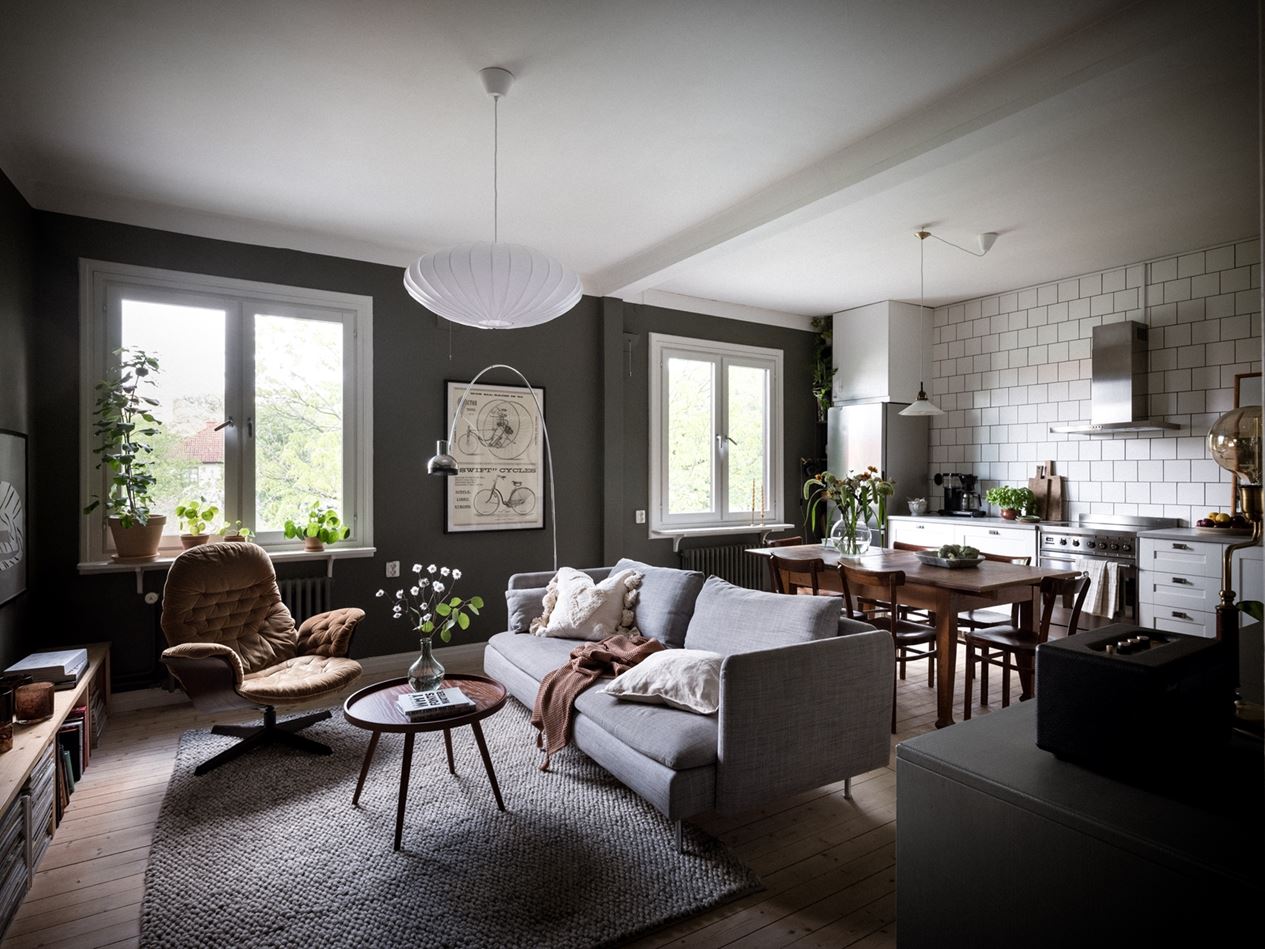 The living area is one straight open plan space. A smart way to still create different "zones" in the room is by placing the sofa with the back to the kitchen area.
This way you create seperate sitting and kitchen area's (and you don't have to look at the clutter in your kitchen)
Contrasting to the moody wall color in the living space is the white kitchen. But the wooden floorboards and wooden table at a warm vibe to the kitchen area.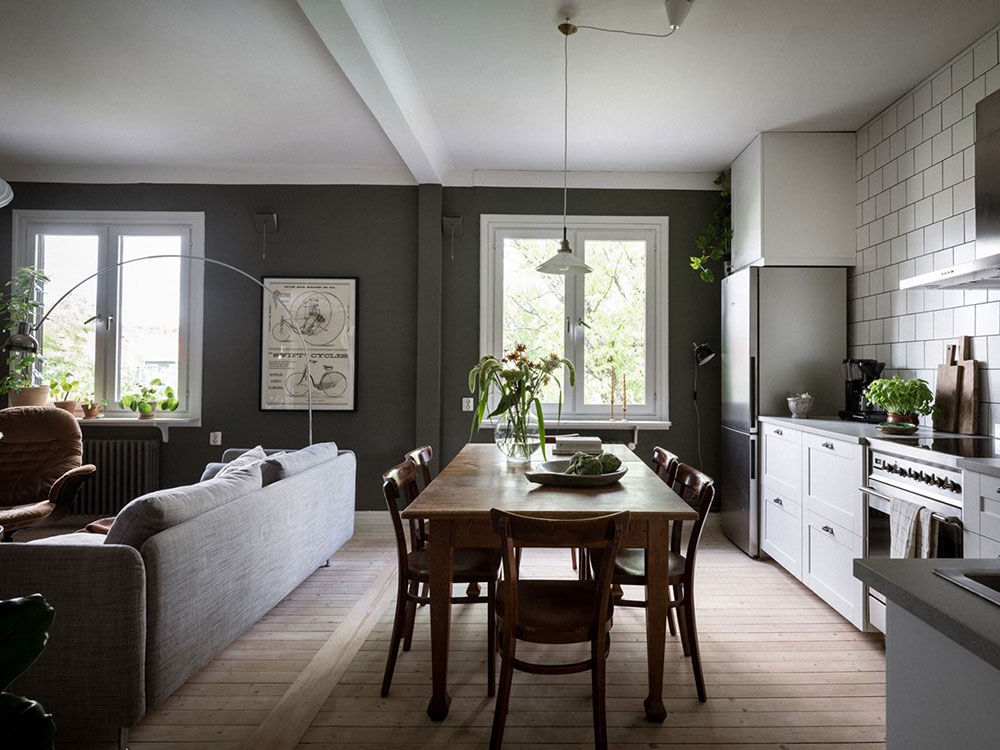 The apartment has two bedrooms which are connecting as you can see above. The smaller room is now a children's room but it would also be an amazing walk in closet (a girl can dream).
The children's room has a lovely floral wallpaper on the walls. And it's decorated with vintage items for a unique look.
Isn't this apartment lovely? No wonder it sold so quickly.
styling by JosefssonLjung & photography by Alen Cordic for Bjurfors Göteborg