A Pink Living Room in a London Maisonette
On the ground and first floor of a Victorian townhouse in London lies a beautiful maisonette home decorated in a soft color scheme. The house was built in the 1860s and lies in the leafy Victoria Park Village in the English capital.
The two-story apartment is carefully modernized, combining new elements with historic features such as beautiful bay windows. The 1,100 sq ft home features light rooms that are decorated in a soft color scheme, an orangery, and a private back garden.
The townhouses in this area are made from London stock brick with stucco dressings and large box sash windows. And when you go through a soft pink front door, you enter our beautiful home.
A very pretty entrance to the home with beautiful tilework and a front door that is painted in 'Rose Bisque' by Benjamin Moore.
There is a small entry with the same tilework as you could see outside.
From the hall, you walk straight into the sitting room that is decorated around a 19th-century marble fireplace. It's a lovely pink room with walls painted in 'Monticello Rose' by Benjamin Moore and a large pink couch.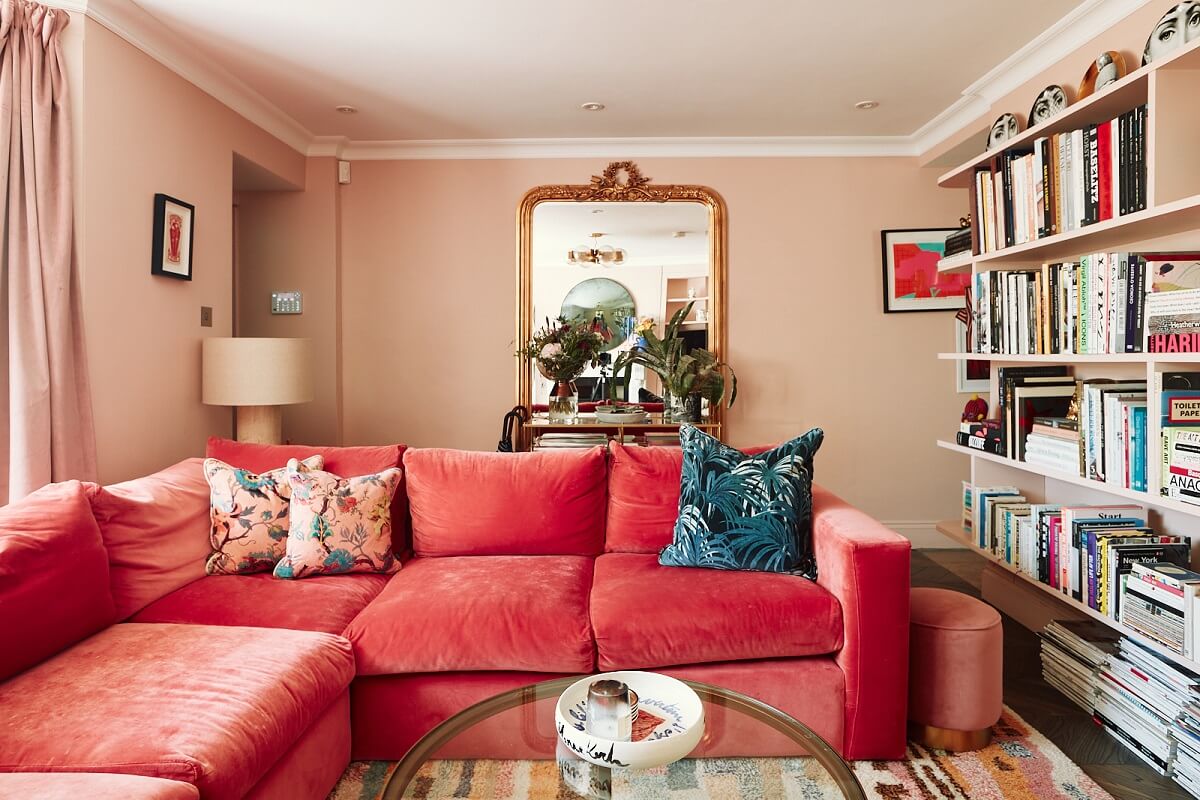 On the floor lies a parquet floor which adds warmth while a colorful rug brings joy to the room.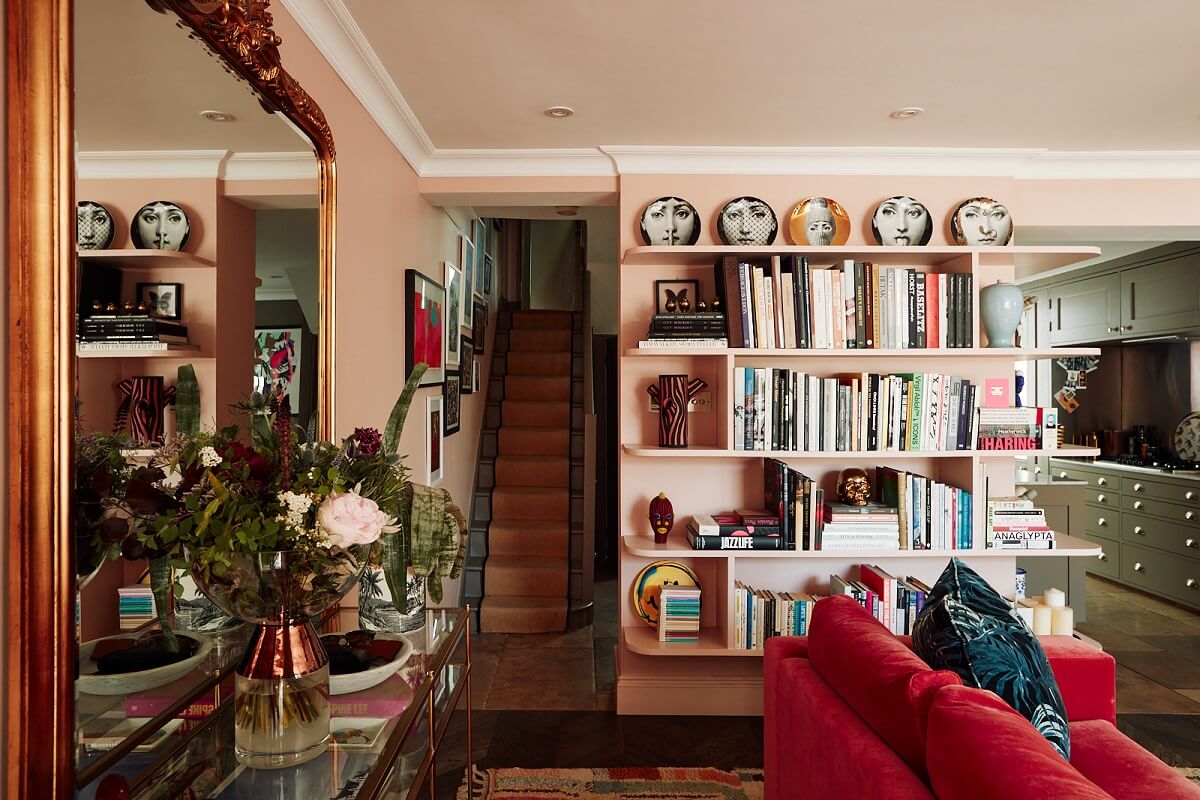 There is a small wall that divides the living room and the kitchen. The bookshelves run around the wall and provide storage on both sides.
On the other side of the bookshelf wall lies the kitchen. The bespoke kitchen cabinets are painted in 'Chelsea Gray' by Benjamin Moore which are complimented by Carrera marble worktops.
At the back of the kitchen is a dining room/orangery. The room has access to the garden and with the large skylights it's a wonderful light room with a lot of connection to the outdoors.
The room is decorated with the Cole and Son 'Savuti' wallpaper. The floral wallpaper also accentuates the connection with the outdoors.
The bathroom can be accessed through the kitchen.
The bathroom is completely tiled with marble tiles, and it has a Nickel slipper bath and a bespoke mirrored cabinet.
On the first floor are three bedrooms. The main bedroom sits at the front of the house, has a bay window letting in a lot of natural light, and built-in wardrobes with antique mirrored doors. The original working shutters are painted in 'Wimborne White' by Farrow & Ball. 
The second bedroom is painted in 'Elephant's Breath' by Farrow & Ball. It has beautiful views over the garden and bespoke built-in cupboards and original working window shutters. 
This beautiful maisonette home is currently for sale at Inigo.