A Scandi Home With A Very Cozy Attic Bedroom
The living area of this Scandinavian maisonette is very nice in a typical Scandinavian style. Wooden floorboards, grey color tones and a kakelugn (a traditional Swedish fireplace) plus I love how the kitchen is a few steps down from the living area to really create a sense of it being a different zone in the space.
But it's the bedroom area that I really fell in love with. It's on the attic floor which you reach through a winding staircase and it's decorated in such a cozy way. There's a lovely blue hue on the walls, it has sky windows and exposed beams & brick. To be honest I would probably stay there all the time.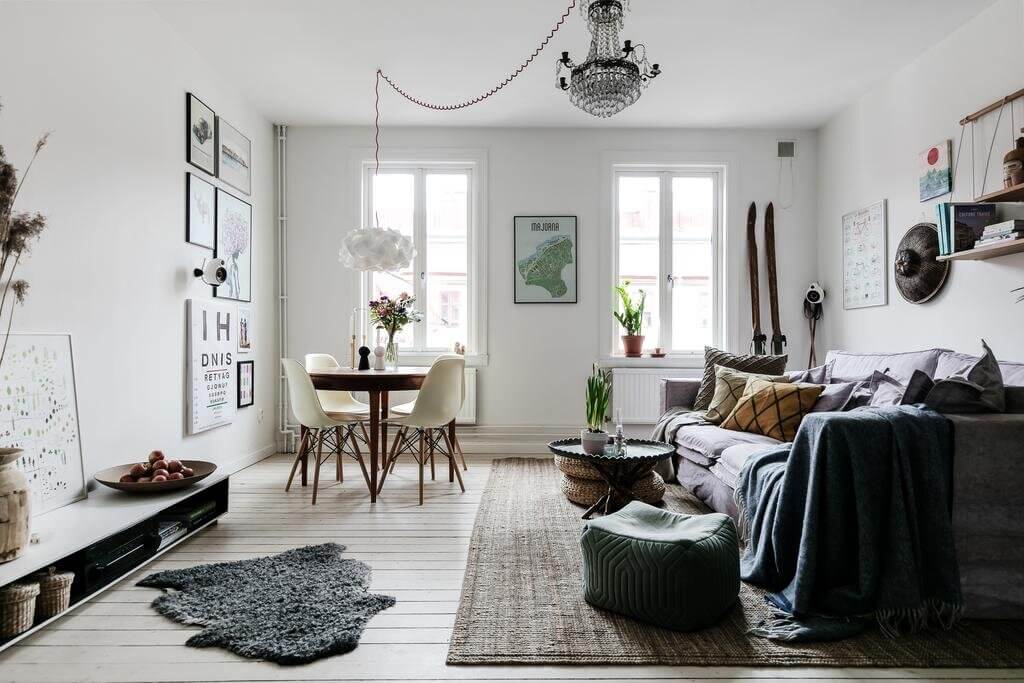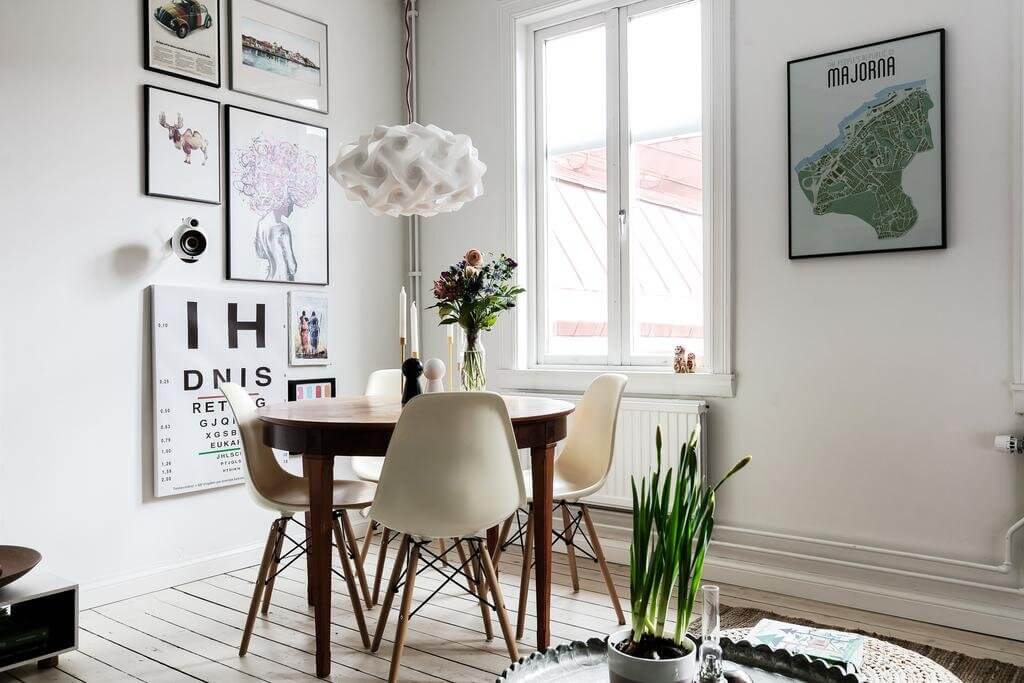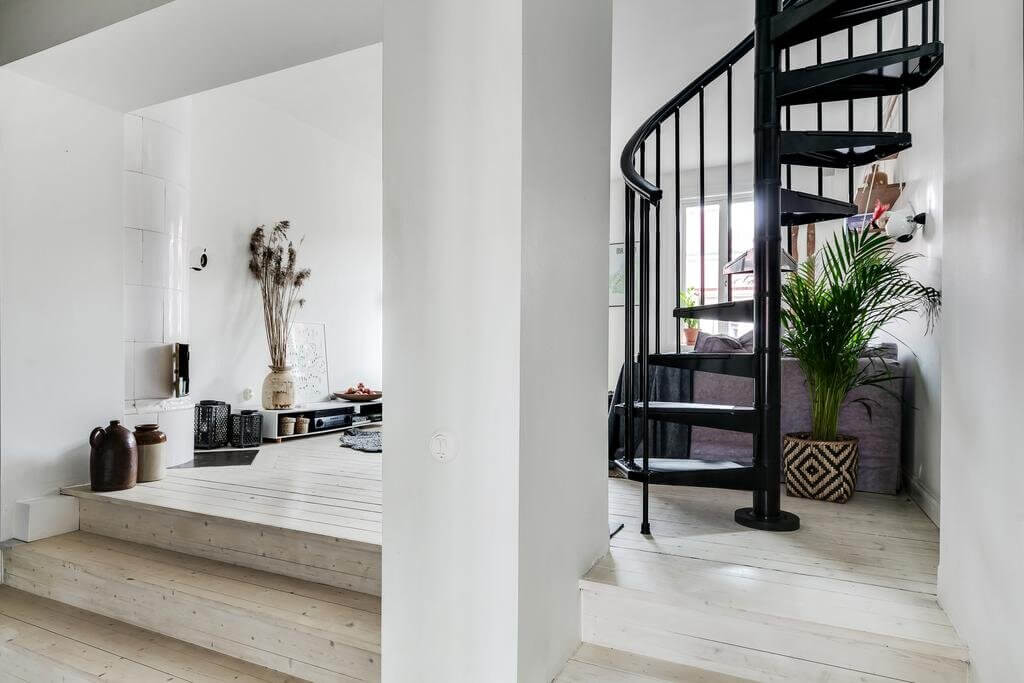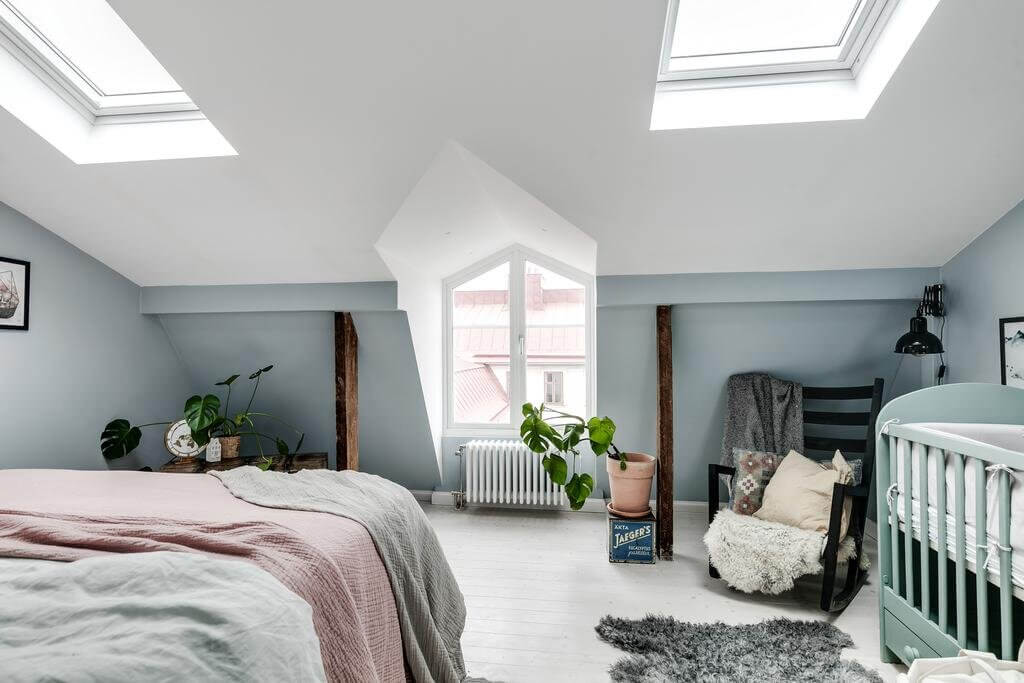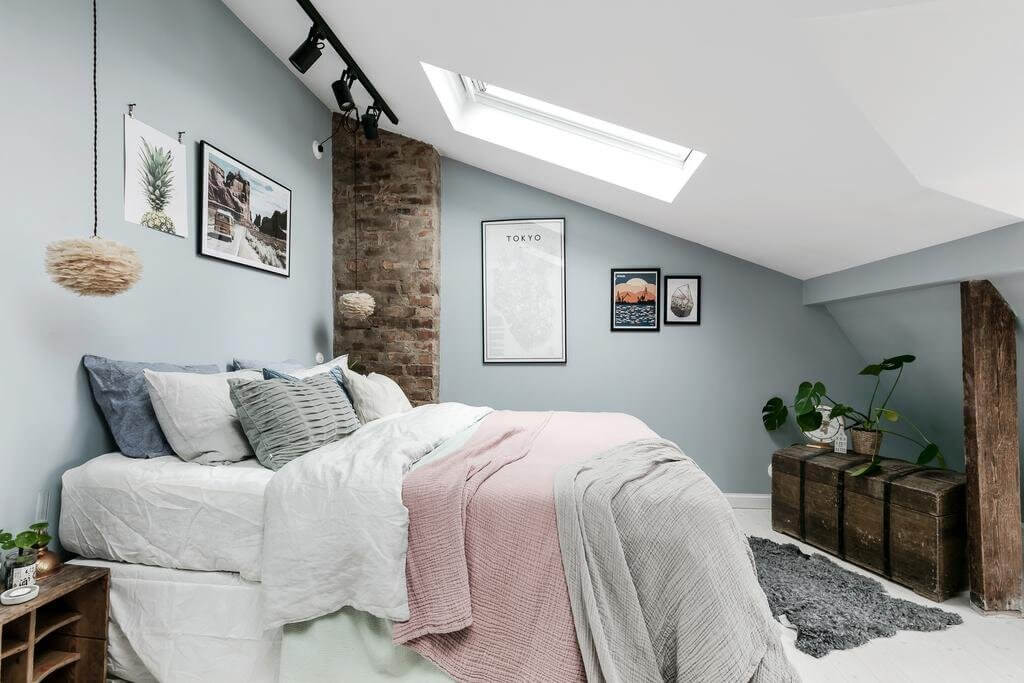 photography by Svensk Fastighetsförmedling