A Warm Scandinavian Apartment with a Moody Bedroom
The power of a well chosen floor, that's what you see in this Stockholm apartment. The wooden floorboards give this home such an instant warm look that in the rest of the furnishings the color tones could stay neutral without losing that warm vibe.
This apartment reminds me a of a lot of Berlin apartments I see on instagram with the warm wood and high ceilings for example @fridlaa or @______theo (who's apartment has been featured on the blog as well, see here). The bedroom is a moody room with dark blue walls which also adds to the warm look.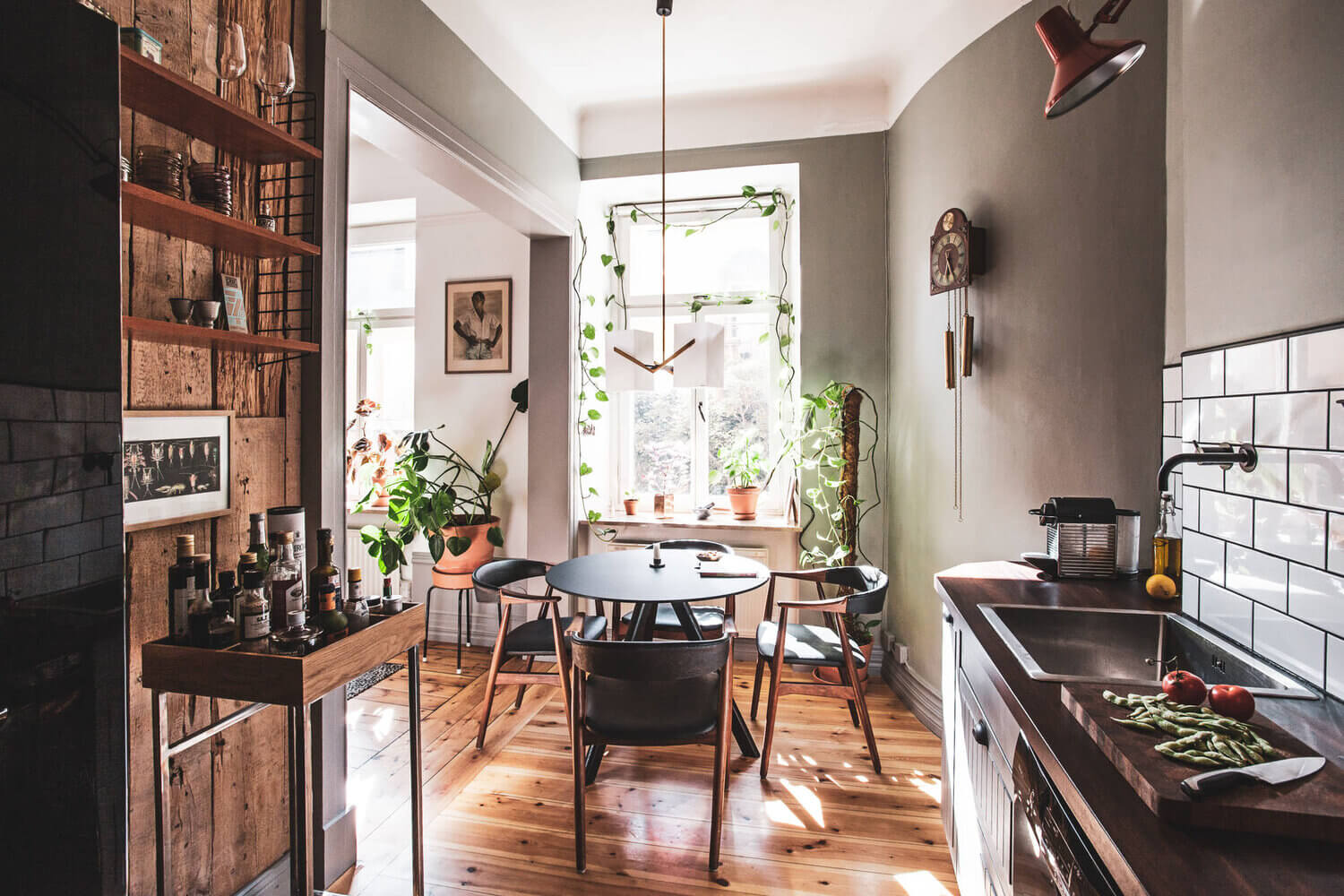 photography via BOSTHLM