A Serene Scandi Apartment Painted In A Lovely Beige Hue
One of my favourite Swedish interior stylists Emma Fischer has decorated a lovely home for real estate agency Alvhem. The entire home is painted in a lovely beige shade called 'Kokos' by Jotun, which instantly creates a harmonious and serene look for the apartment.
What I love most about the color is that it gives a slight pink touch to the home but it's still a neutral color base. As always with homes styled by Emma the decor is perfect with beautiful Scandinavian furniture pieces and stylish Scandi simple decor. the home is light and airy but it still has a warm touch from the color and decor.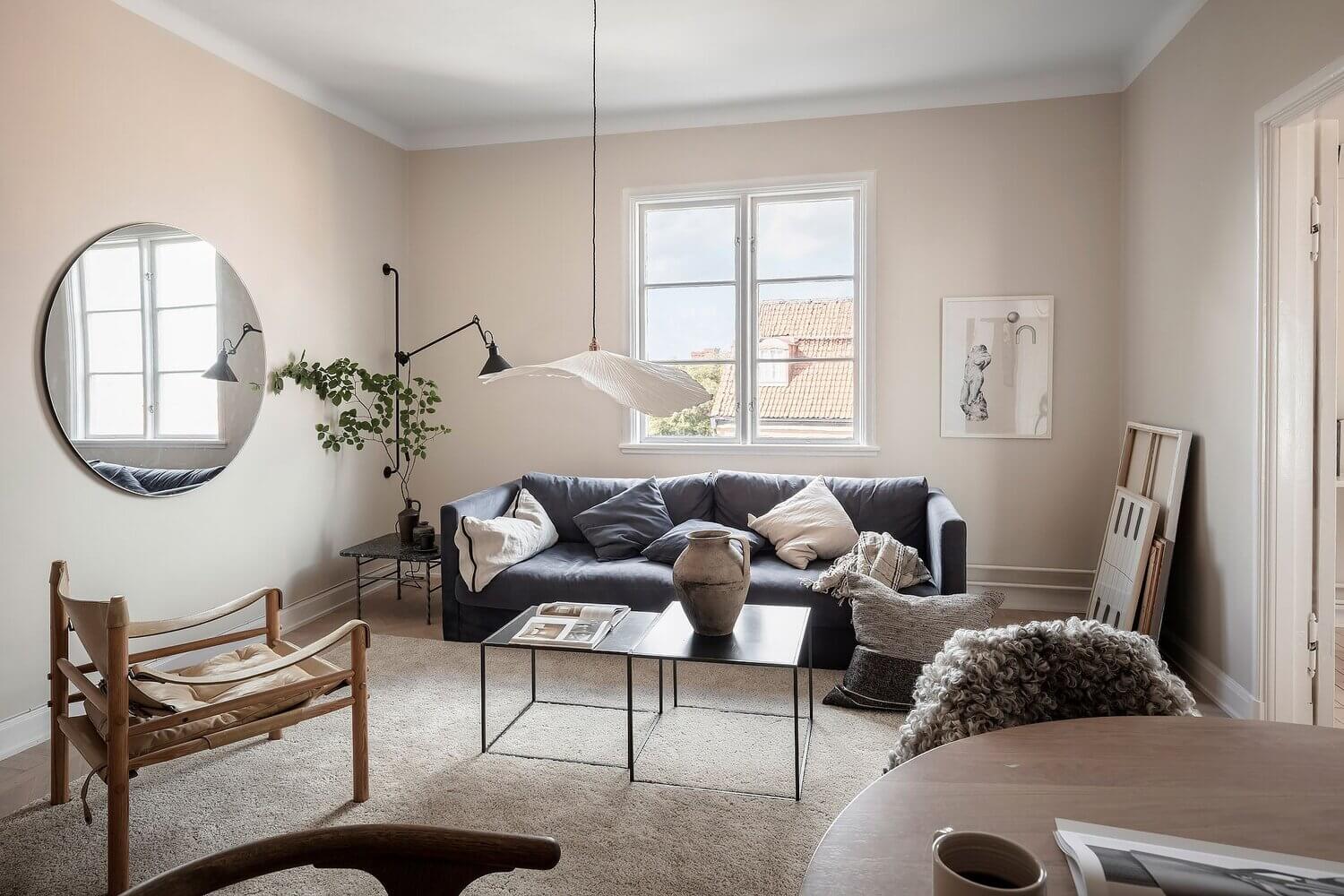 styling by Emma Fischer & photography by Anders Bergstedt