An Attic Apartment Turned Bright with White Paint and Glass Walls
Jenny and Jonas knew immediately when they found this attic apartment in Gothenburg that they wanted to buy it. But at that time the home under the eaves was still extremely dark and gloomy. With a large amount of white paint and by adding glass walls to the kitchen and the bedroom did they transform a dark home into a bright and wonderful apartment.
Especially the white floor makes this apartment instantly brighter. They combined this white base with sand tones and neutral greys and greens for a bright but still a warm look. The decor is a combination of the occasional Scandinavian design piece combined with fleamarket finds and affordable decor from IKEA and H&M.
This aparment shows that you don't have to spend loads of money to create a fresh new home, a lick of paint and being creative with furnishings can make you come a long way.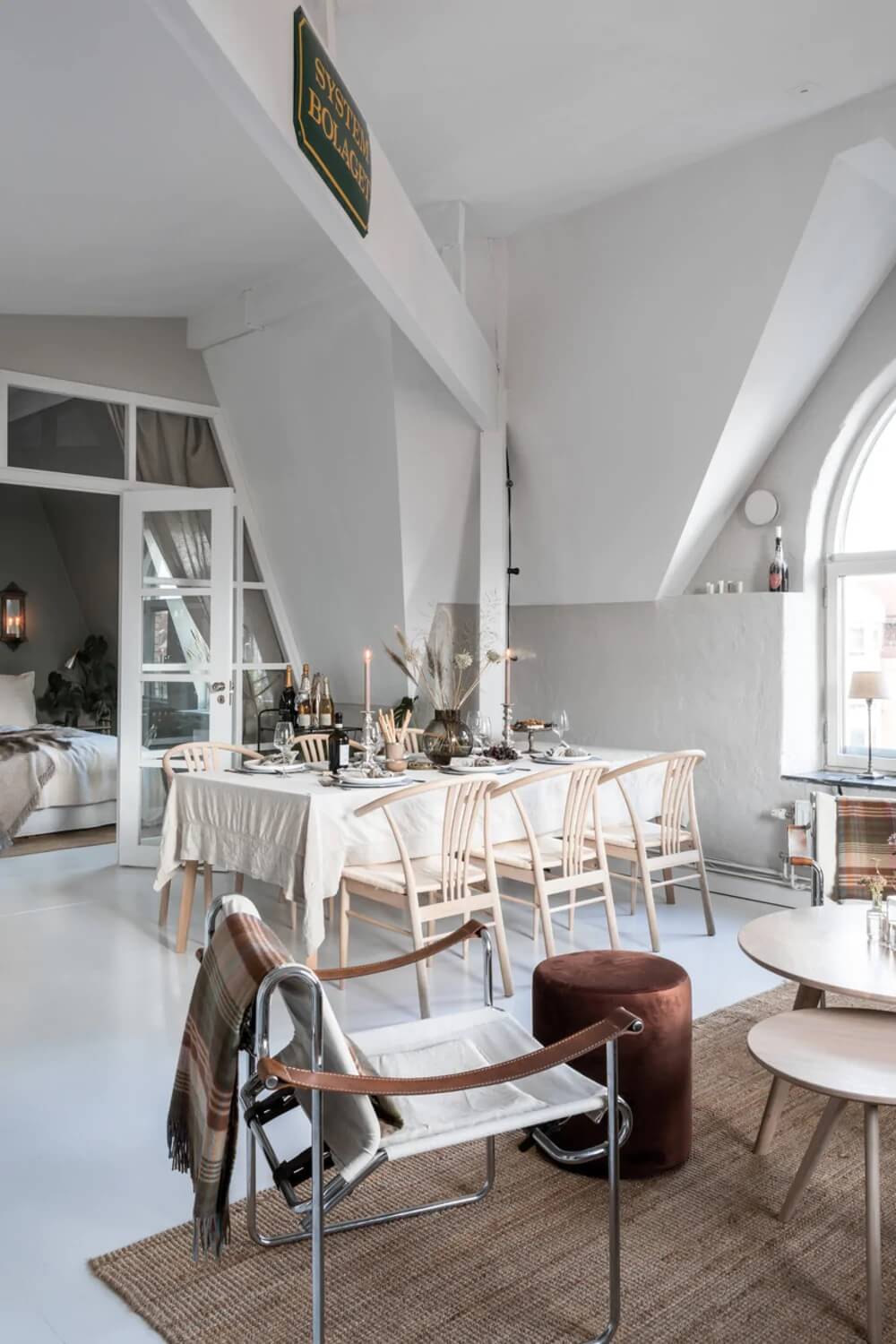 photography by Karin Johansson