A Small Colorful Rental Apartment in New York
When Christina Bryant – the founder of St. Frank – moved to New York she wanted to find a warm and cozy home and she did with this 1-bedroom apartment in Manhattan. Luckily for her the landlord didn't mind her painting the home so she decided to grab a paintbrush and painted each room in a different color.
The living room is painted in a moody blue (even the ceiling) but the velvet yellow sofa adds cheer to the space. The teeny tiny kitchen is a lovely green blue shade and in the bedroom she combined pink wallpaper with brown trims. I absolutely love this colorful eclectic home.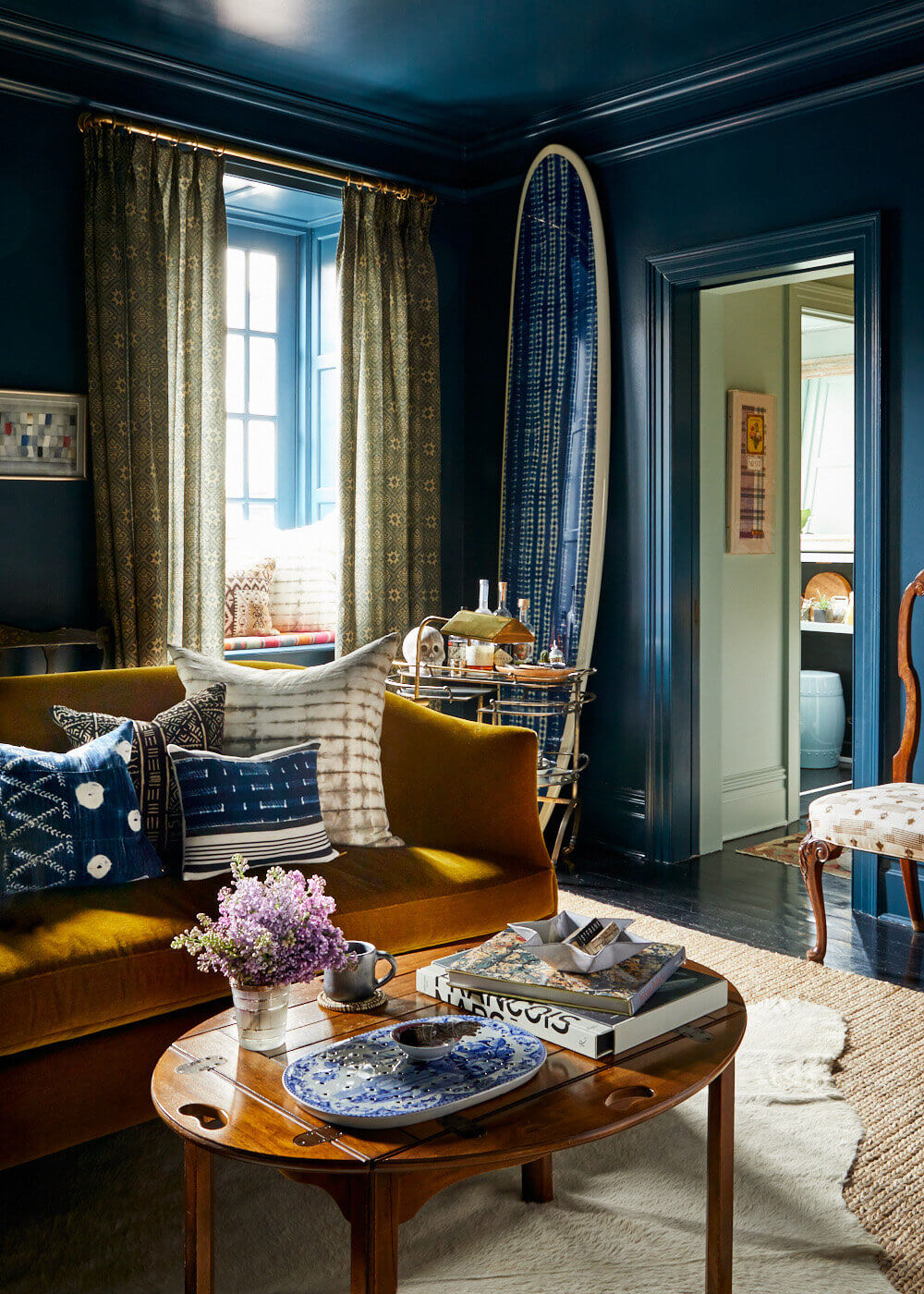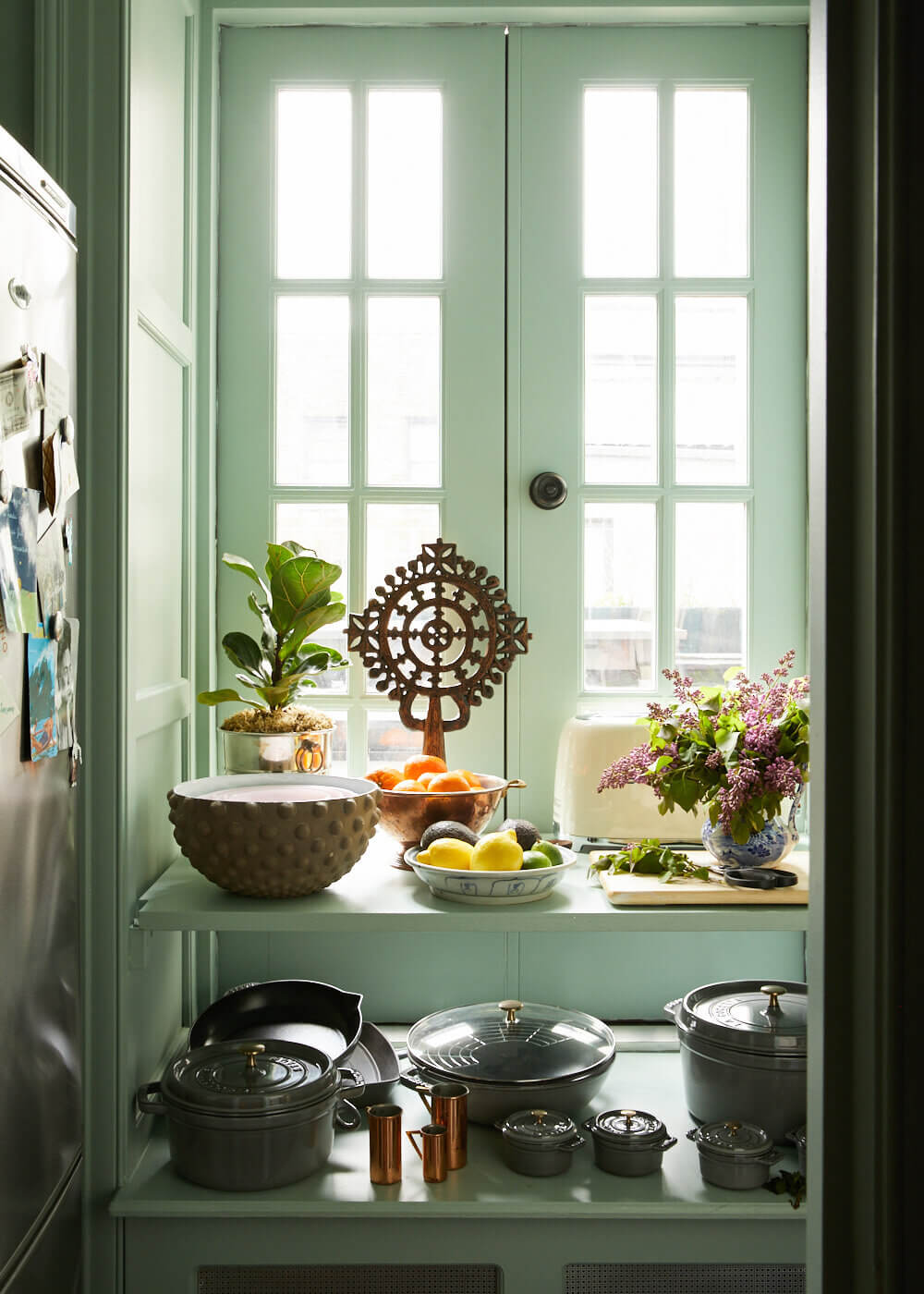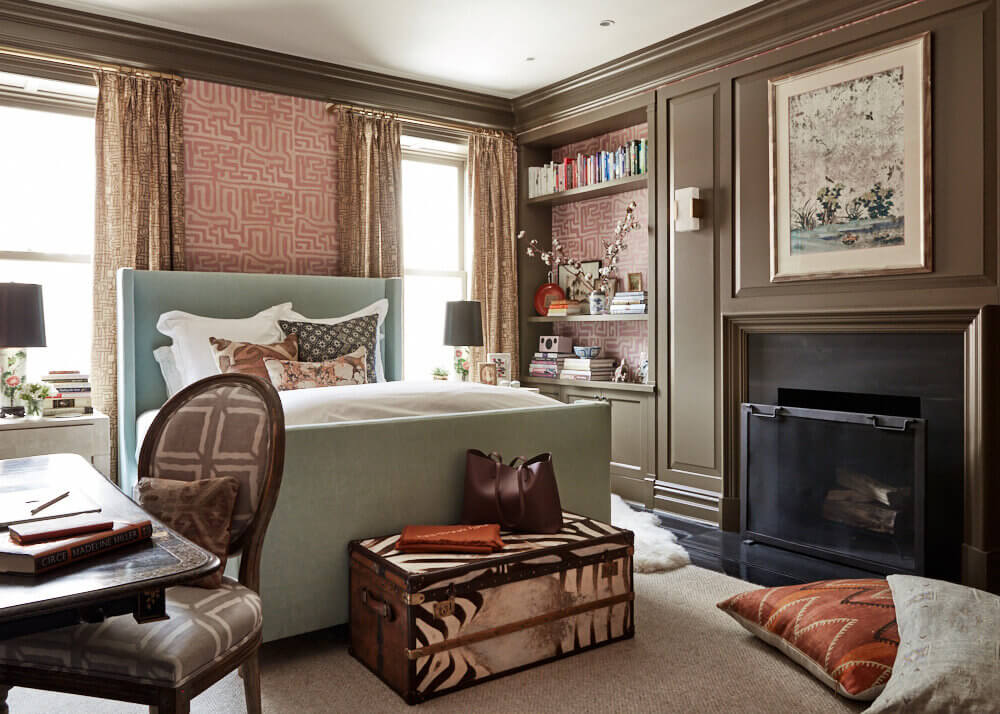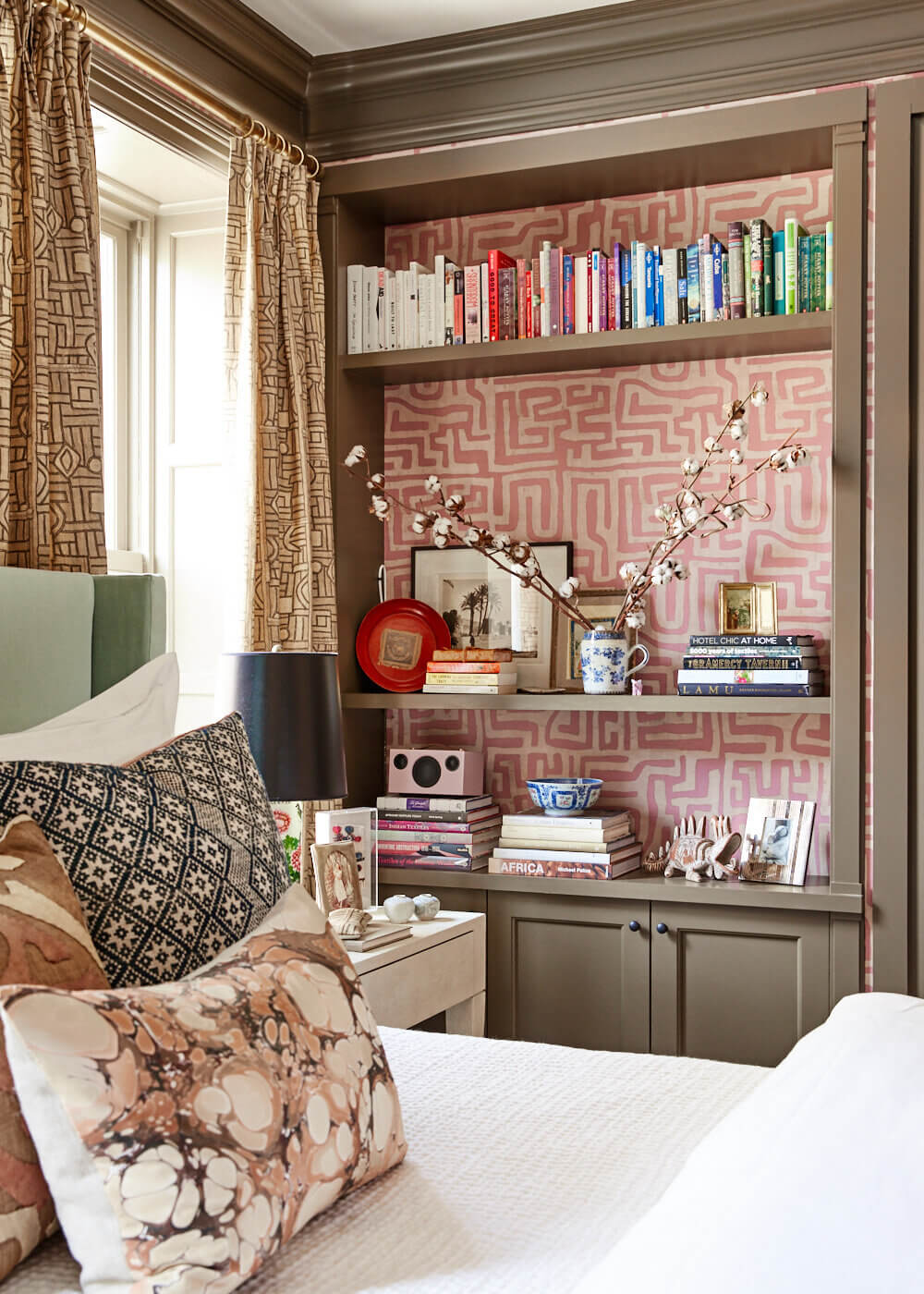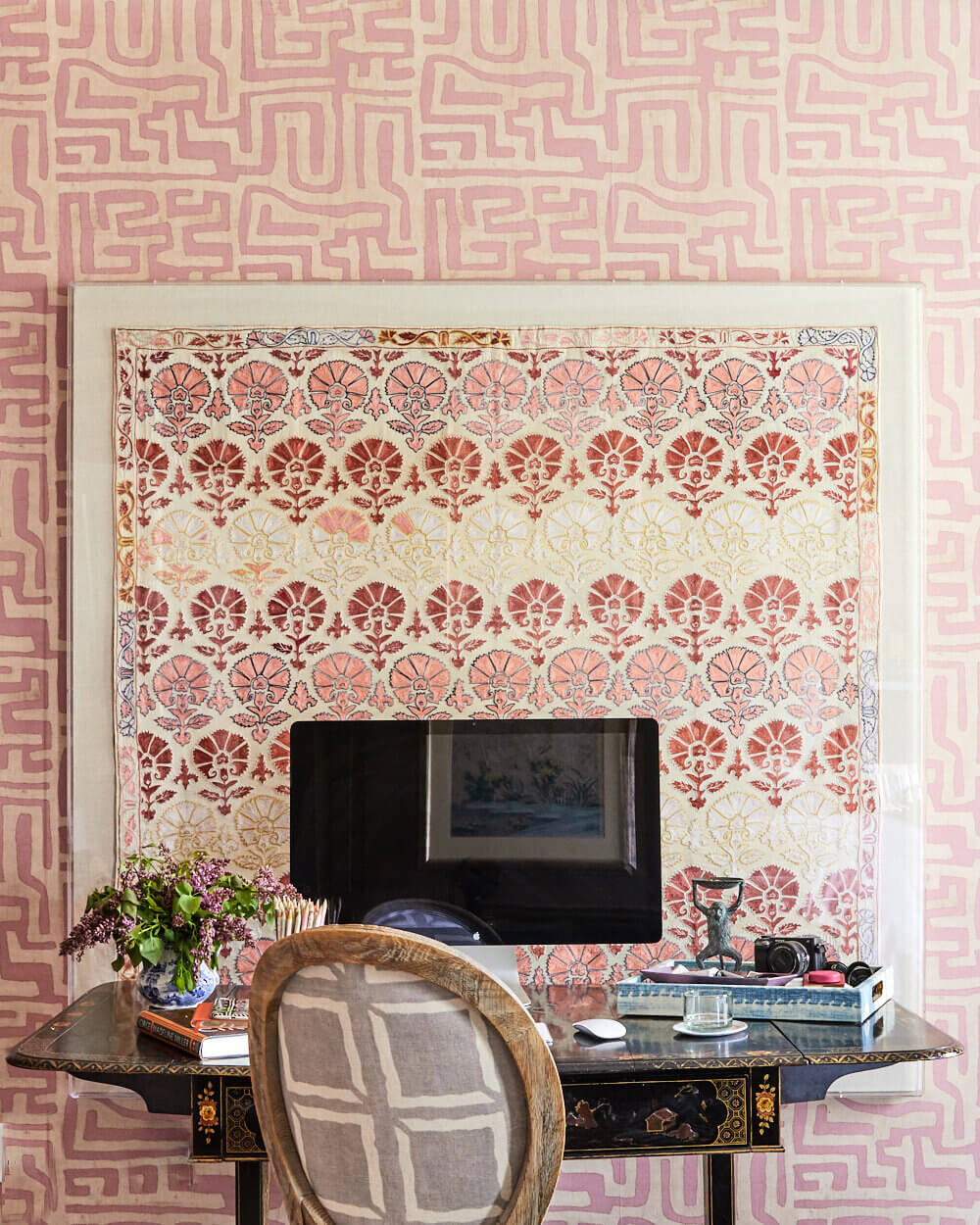 photography by Kate Sears