The Green Victorian-Inspired Kitchen of Lady and Pups Founder Mandy Lee
Mandy Lee is a food blogger also known as 'the angry food blogger'. She started her food blog Lady and Pups in 2012 which she describes as her 'misery outlet where it marked the beginning of my pre-midlife crisis'. Besides her (sometimes angry) thoughts she also shares wonderful recipes on her blog.
In 2016 Mandy, her husband and the dogs moved to Hong Kong and here she designed a wonderful Victorian-inspired kitchen. The entire kitchen is painted in a Victorian green color hue which already makes this kitchen unique. While originally she wanted a marble countertop, this turned out to be almost impossible in Hong Kong so she custom-stained the plywood to give it an aged look (and it looks wonderful).
I absolutely love this kitchen; the color scheme, the open shelves with all the wonderful products and cookware and the overall vintage look of this kitchen. Perfect!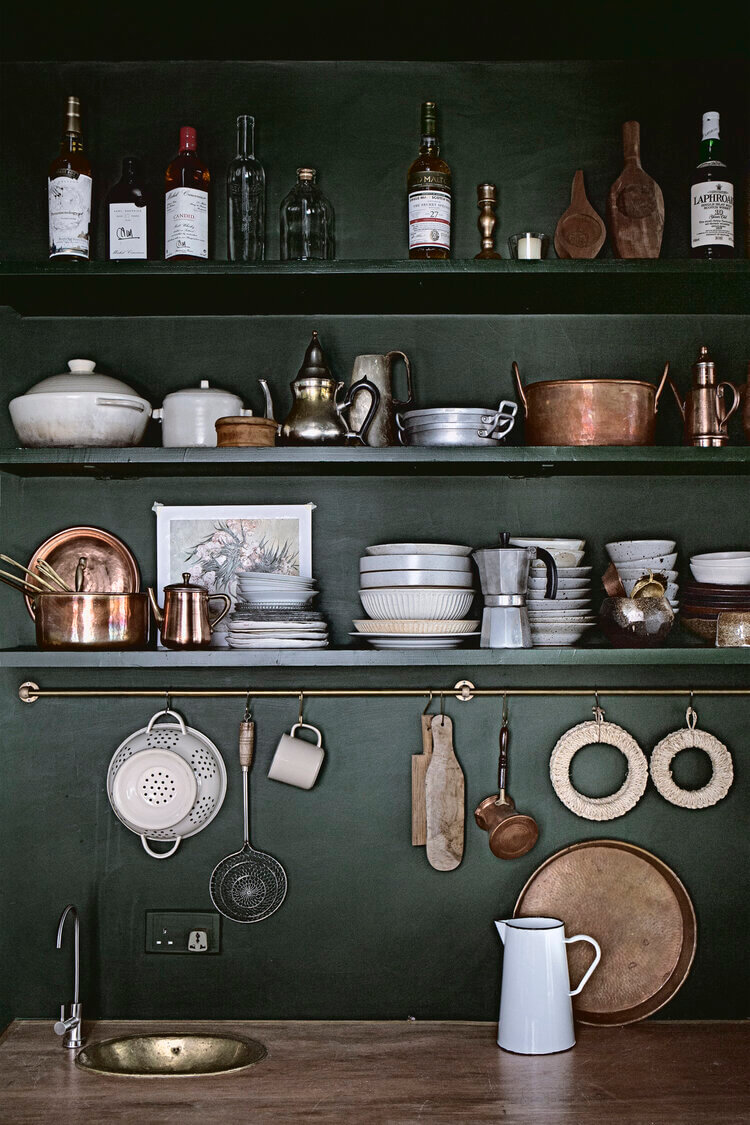 photography by Mandy Lee via Remodelista