Calm Neutral Tones in a New York Apartment
I've never been to New York, but I imagine living there must be very hectic, so I can understand that you want your home to be a calm haven.
A New York grad student moved to New York from California and asked designer Olivia Stutz to design a calm home which would be perfect for studying and reading. Plus, being from California, she wanted to bring that laid-back Californian style to her new home in New York.
The result is this lovely apartment completely decorated in white tones with natural details.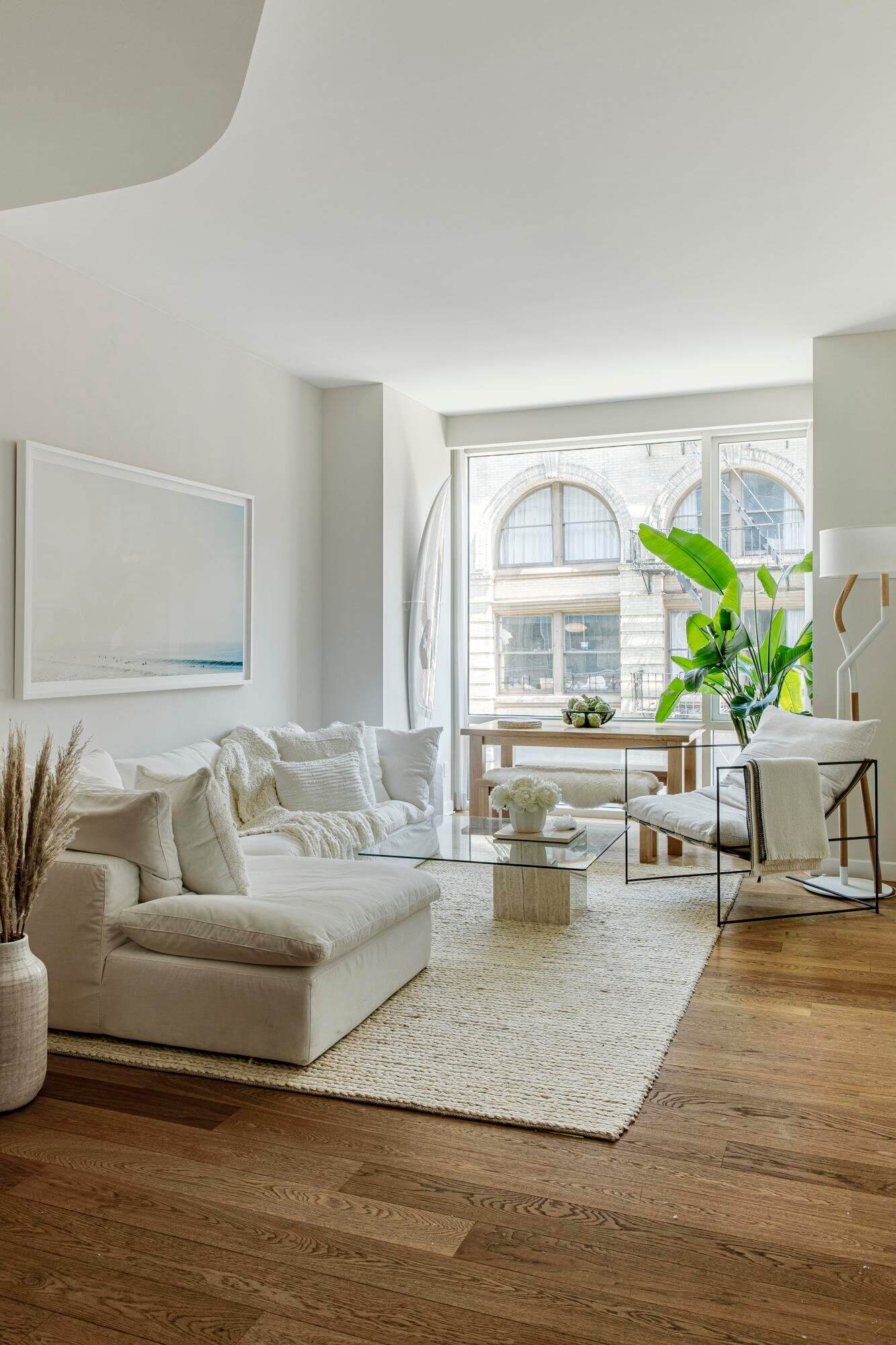 photography by Sean Litchfield