A Stylish Gray Apartment in a Swedish Castle
Do you want to live in a castle? Many historic castles or grand homes get a new life when they get converted to a function more suitable for modern day life.
And today I will show you Lennartsnäs Slot (Lennartsnäs Castle) in Sweden. Which has been converted into luxury apartments.
With views of the castle garden and the Mälarlake beyond. You can hardly believe that this former castle is located only 30 minutes from Stockholm.
And not just the setting is picture perfect. The apartment itself is designed to perfection, with a gray color scheme, luxurious materials and large open-plan rooms. Let's take a look!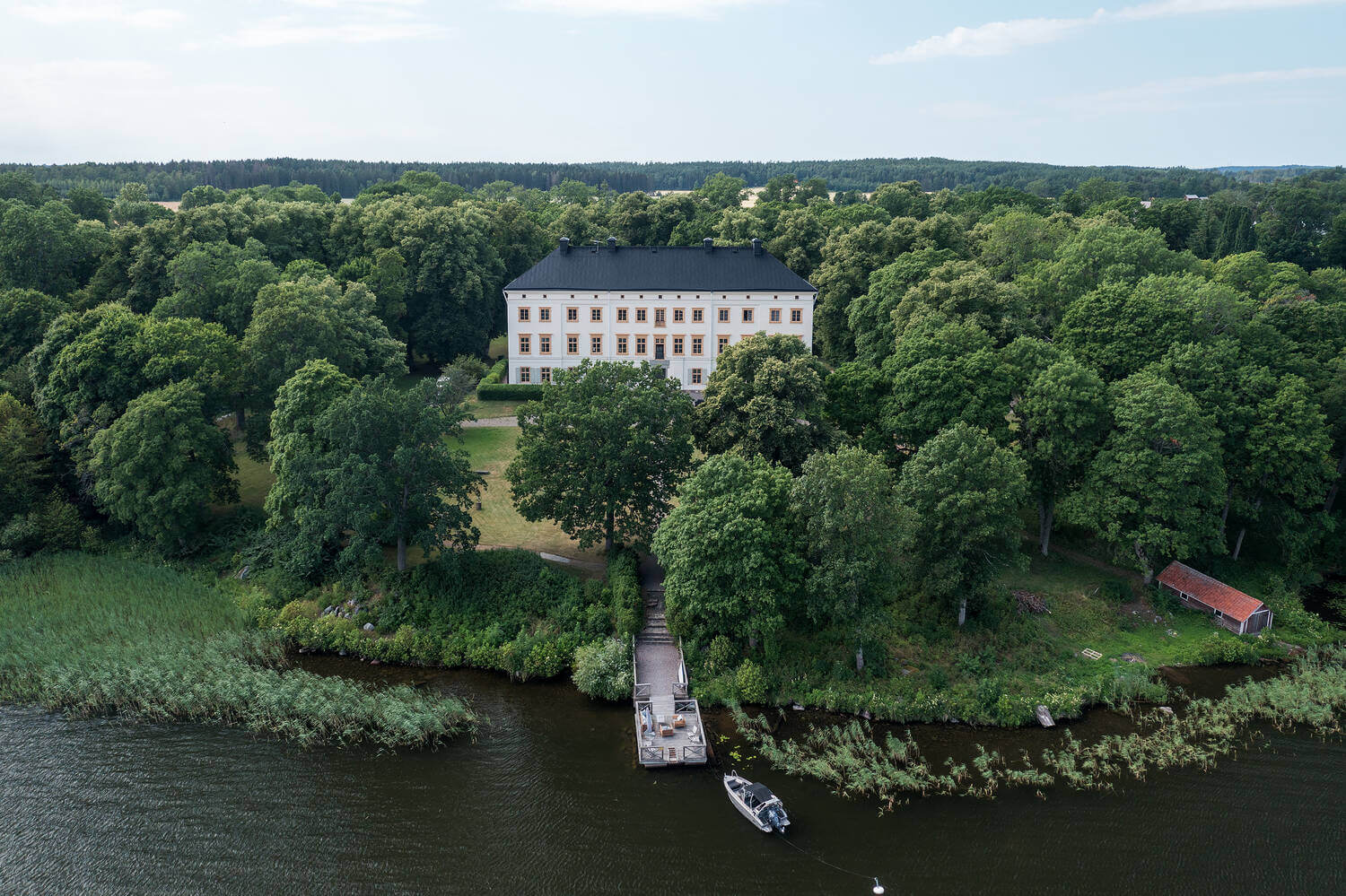 Can you believe that this is only 30 minutes from Stockholm? So much space and nature, so lovely!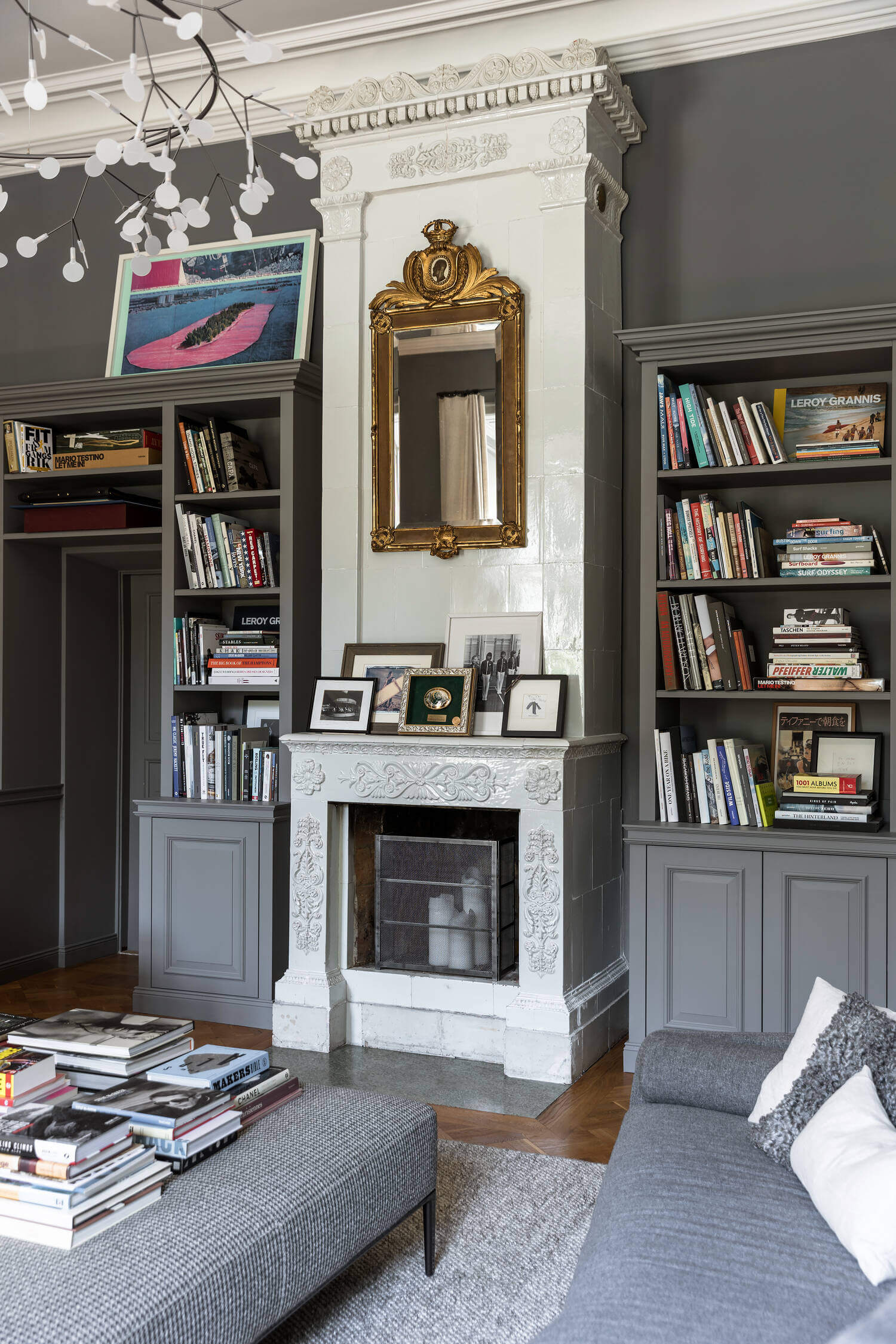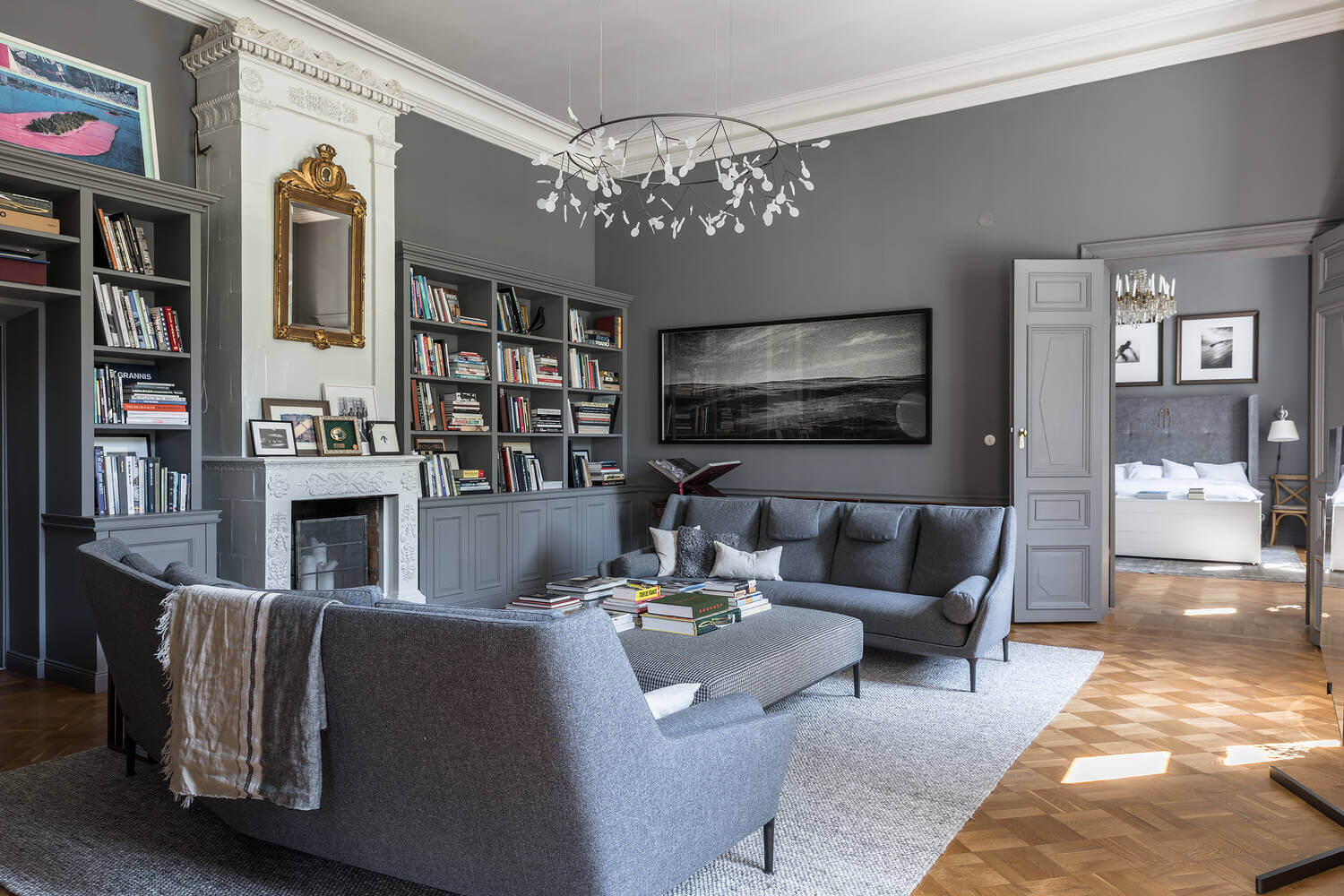 The gray living room with a beautiful fireplace and wooden floor. Double doors lead to the bedroom.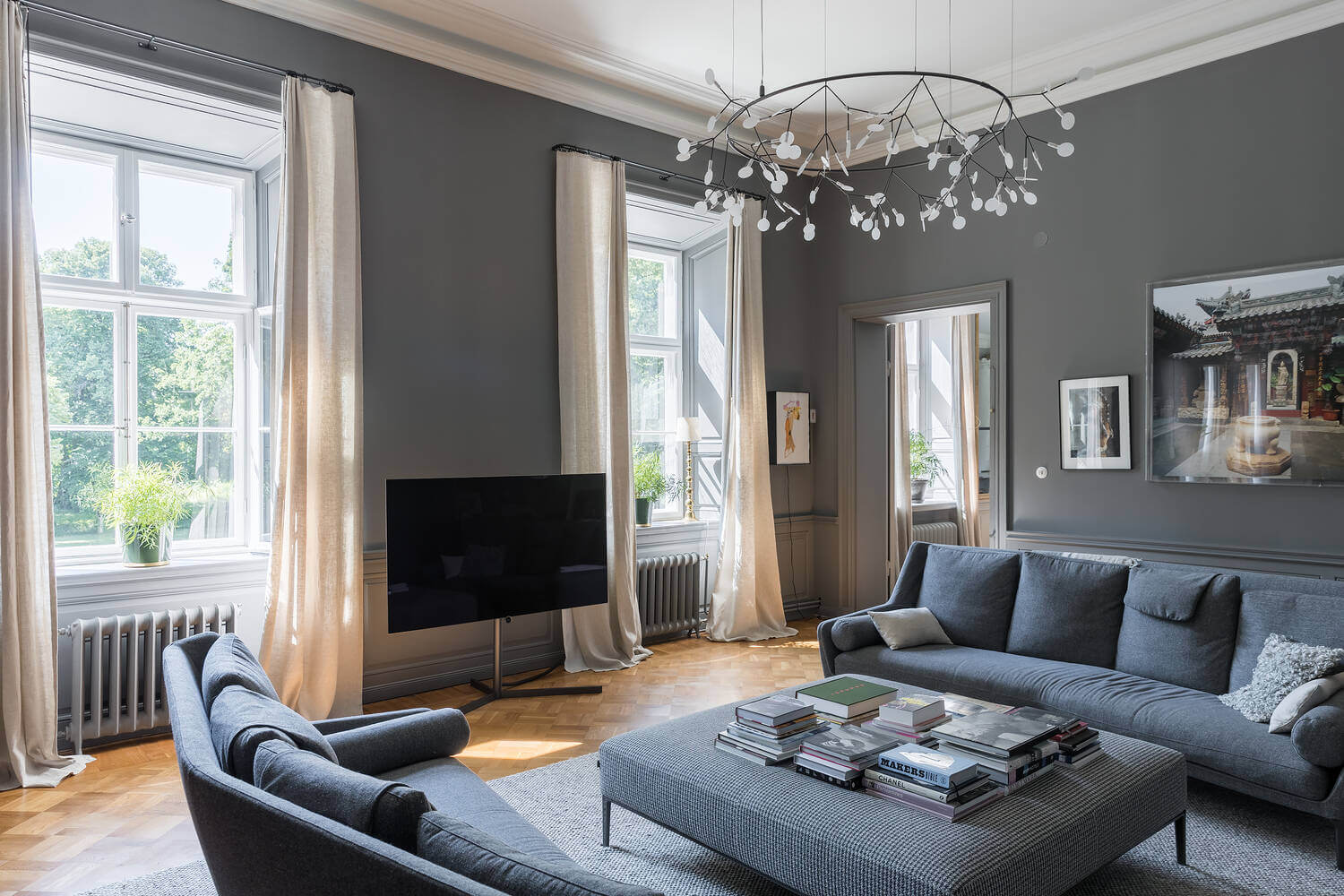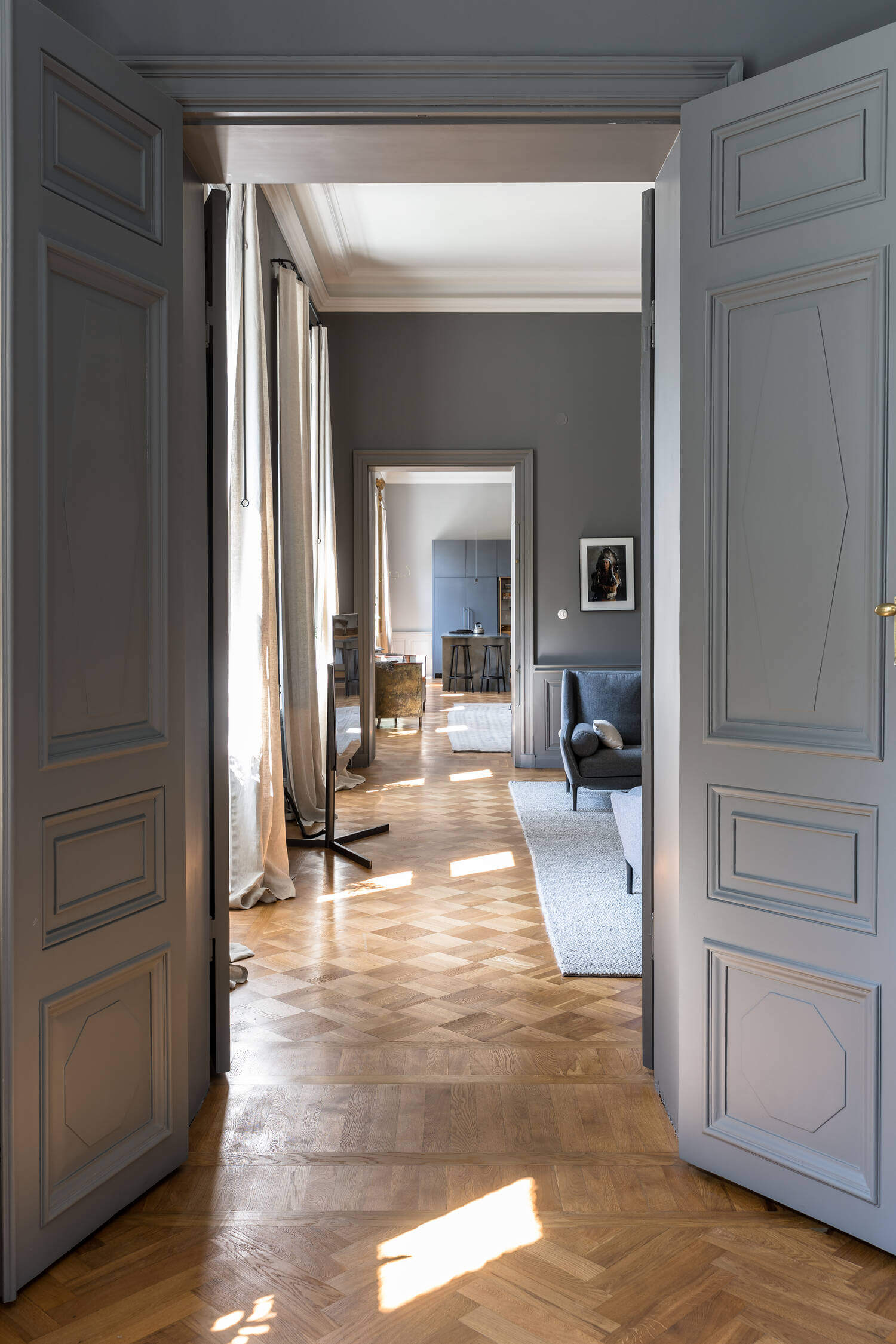 This is what I love about old buildings. These interconnecting rooms with large wooden double doors.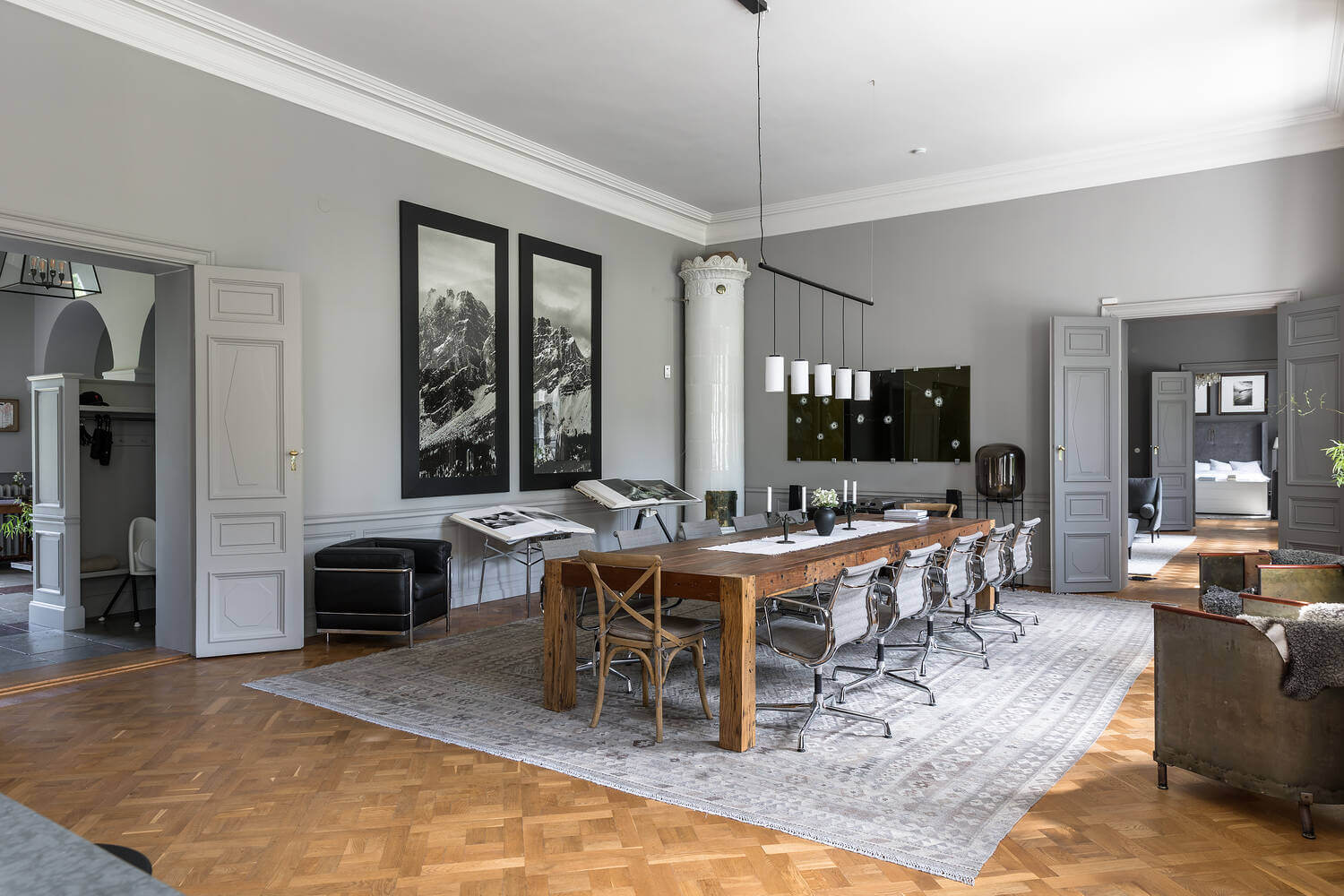 The open-plan kitchen and dining room is huge. Plenty of space for a rustic wooden dining table, seating 10. The large rug adds a little texture to the room.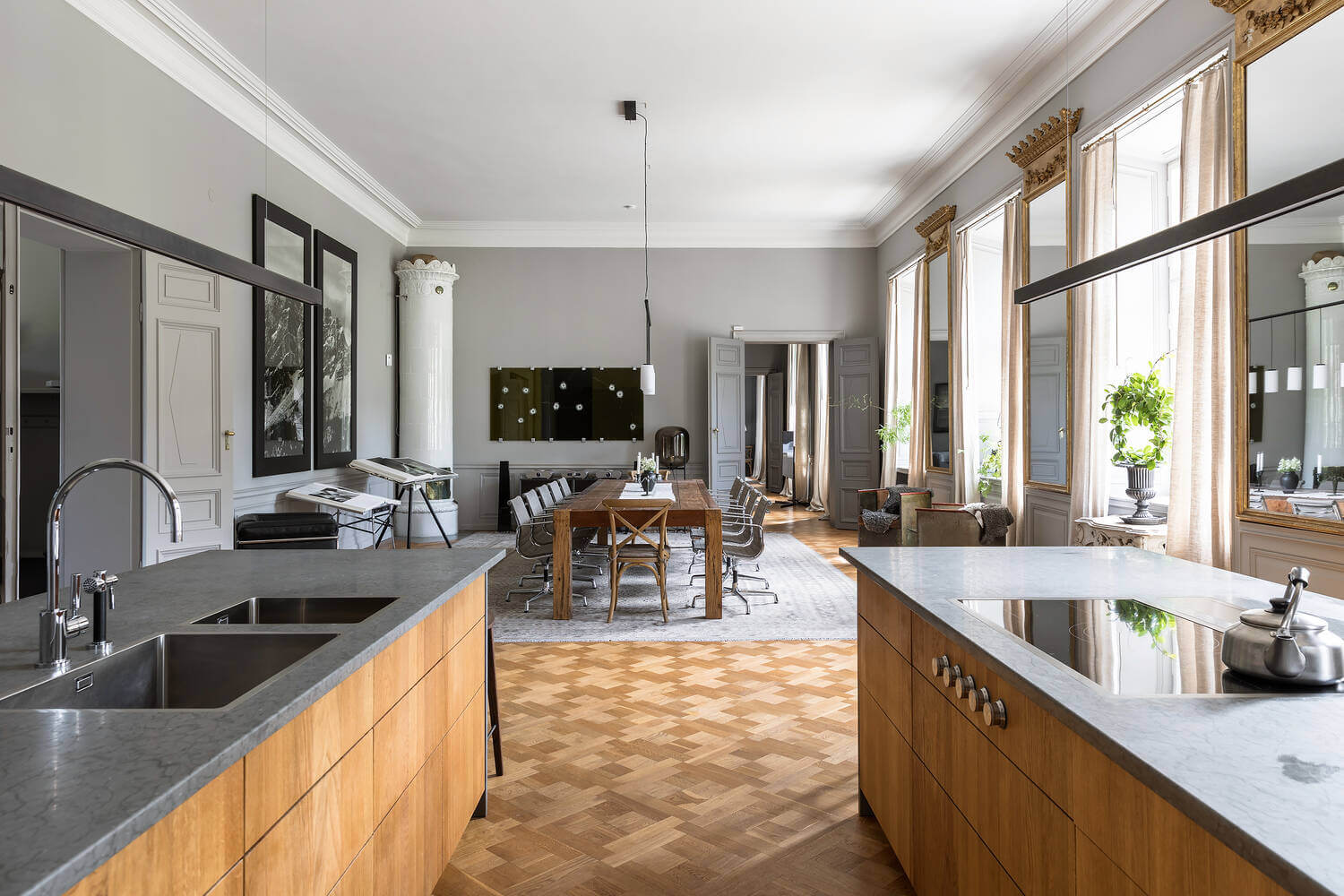 Why have one kitchen island when you can have two? The gray and wood kitchen has Järmtland limestone countertops.
Many original details have been preserved in this former castle. Giving the apartment a wonderful blend of historic and modern touches.
A cozy seating are with fireplace. Perfect for a bit of reading, don't you think?
From the living room you enter the master bedrooom. This room is also painted in gray tones for a luxurious look.
Wooden accents and a fireplace add warmth to the bedroom. And I love the large artwork!
The master bedroom has an en-suite bathroom. The tiles are made of Järmtland limestone and from the freestanding bath you'll have a lovely view.
The sink is made of Italian stone with custom made oak cabinets.
A built-in bunk bed in one of the other bedrooms.
I've seen worse apartment views. Isn't this stunning?
The luxurious apartment is currently for sale at Per Jansson