A Natural Scandi Boho Apartment
We have seen from the color trends 2022 that natural color tones will be very popular next year. I think with everything going on in the world we crave this connection to nature.
And it's very easy to give your home a more natural look. This apartment in Stockholm is a lovely example of that. It's a wonderful blend of natural and boho touches.
The apartment is small with 58sq meter. But it's currently used as a family apartment. And thanks to some clever design features they managed to turn this into a 3-bedroom apartment.
I love the natural atmosphere in this small home. The color on the walls is bright and with wooden decor and plants they have created a wonderful natural home.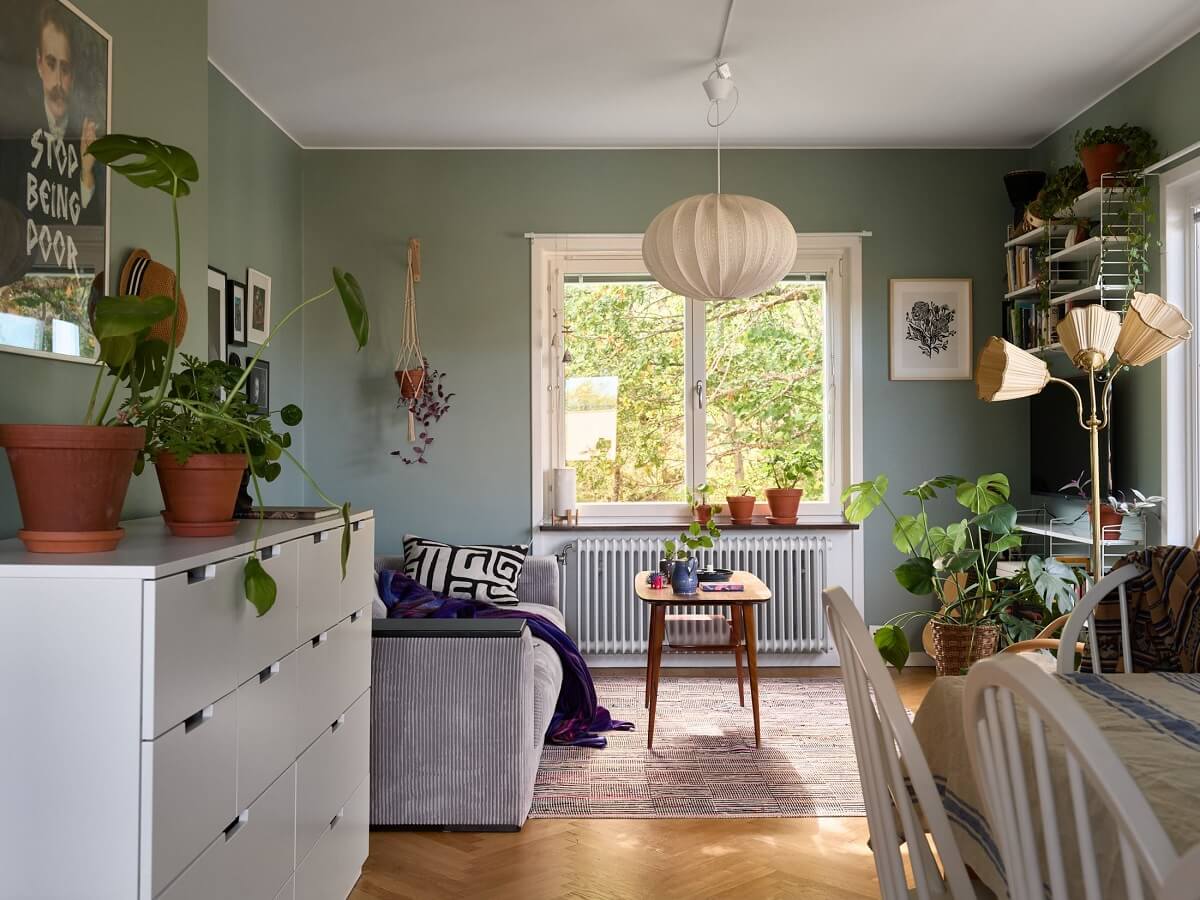 The living room is painted in a lovely blue/green color hue. On the floor lies a wooden floor and with many plants as decor it gives the room a lovely natural touch.
And the greenery doesn't end indoors. The apartment complex stands next to some lovely wood area, so from every window you can see nature.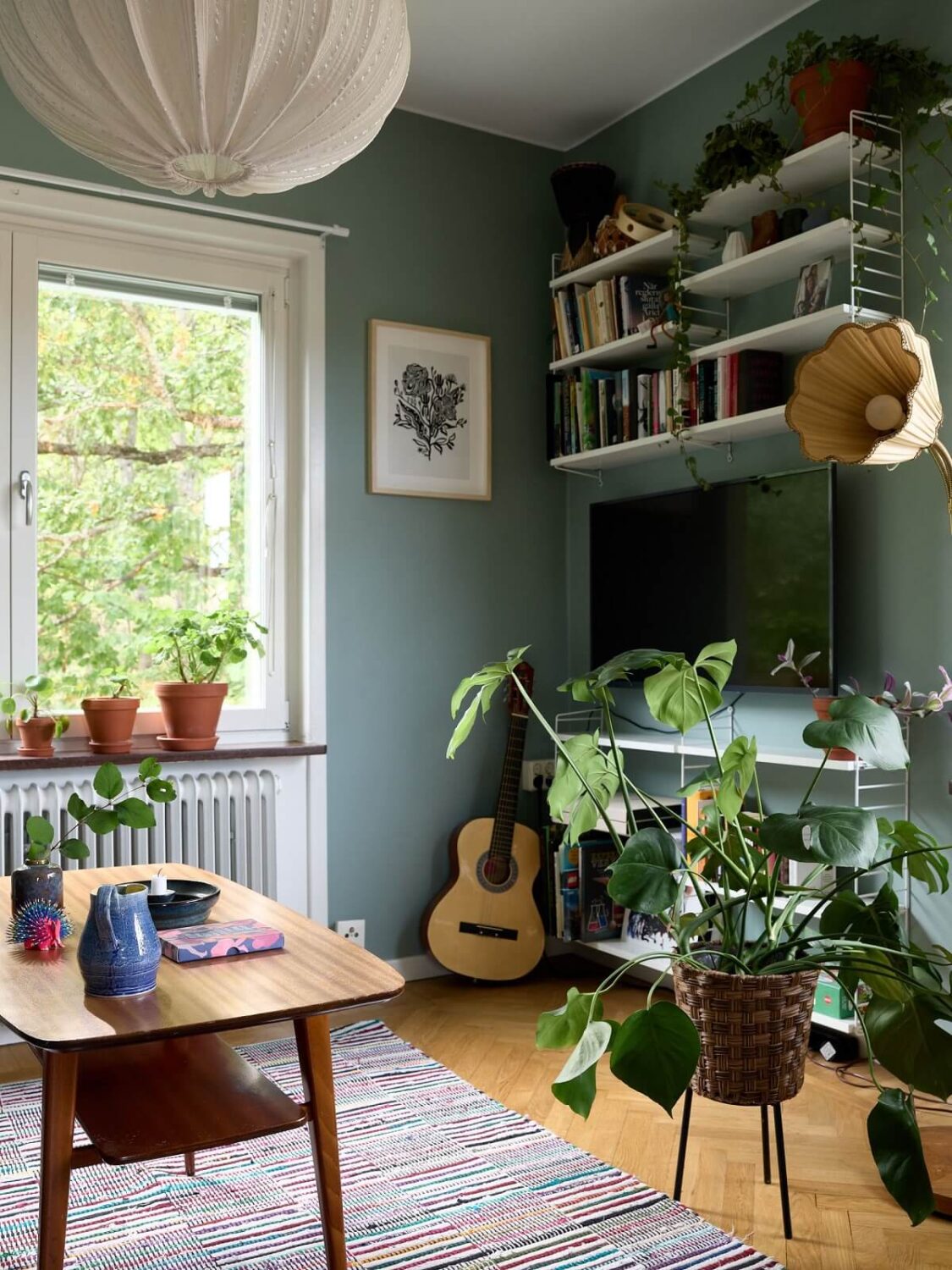 In the living room you will also find the dining area. By placing a bench against the wall you save space without losing seating spots.
A white IKEA NORDLI cabinet adds plenty of storage.
The kitchen – like any room in this house – is small. But thanks to the open floorplan from the living area to the kitchen, it feels more spacious.
Another tip for a small kitchen is not using many upper cabinets. It will make the already small room even more cramped.
The window and white cabinets and tiles also help to make this kitchen feel more spacious.
The small master bedroom with again a lovely blue/green shade on the wall. Wall mounted racks and a shelf above the bed are great space-saving storage ideas for a small room.
The other bedroom has been divided into two. Both rooms have a loft bed with a seating area underneath.
The third bedroom with loft bed, sofa ánd a workspace.
Read more on how to create a home office in a small space
styling by Copparstad & photography by Boukari for Historiska Hem