A Stylish Scandinavian Home with Cozy Nooks
If I had to describe this Scandinavian home than it would be as cozy! Everywhere in the home there are cozy sitting nooks.
From the blue living space with fireplace, to a more rustic wood panelled room where you can sit under the windows surrounded by plants and even a small wallpapered sitting nook in the hallway. I love homes where you can create all these nooks like this one.
Upstairs I'm obsessed with the woodland wallpaper by Jimmy Cricket in the kids bedroom. How lovely is that? Ah.. Scandinavian homes, they never dissapoint do they?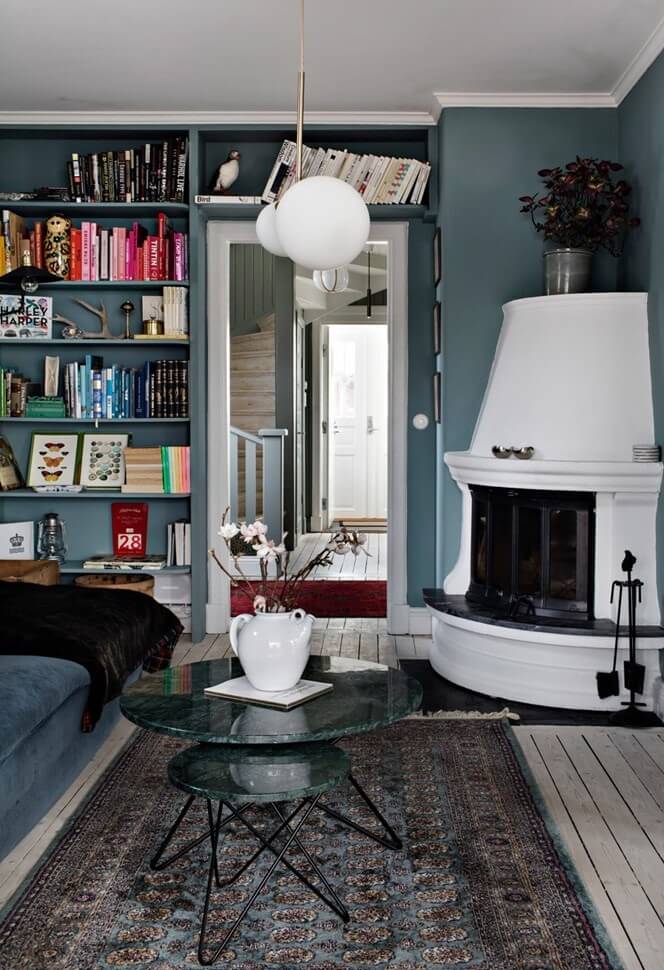 photos by Alice J for Bjurfors