A Swedish Summerhouse Filled With Vintage Design
On an island south of Stockholm, in the midst of pine trees you'll find the summerhouse of photographer and the owner of Galerie Maison Première, Kalle Johansson.
The small black painted wooden home is packed with (vintage) design in natural materials. Kalle has a love for the work of Pierre Jeanneret which you can also see in his summerhouse.
He also added an industrial glass wall between the kitchen and bedroom to add more sense of space in the small home. The light grey wooden walls and large outdoor space surrounded by forest make this a quintessential Swedish summerhouse.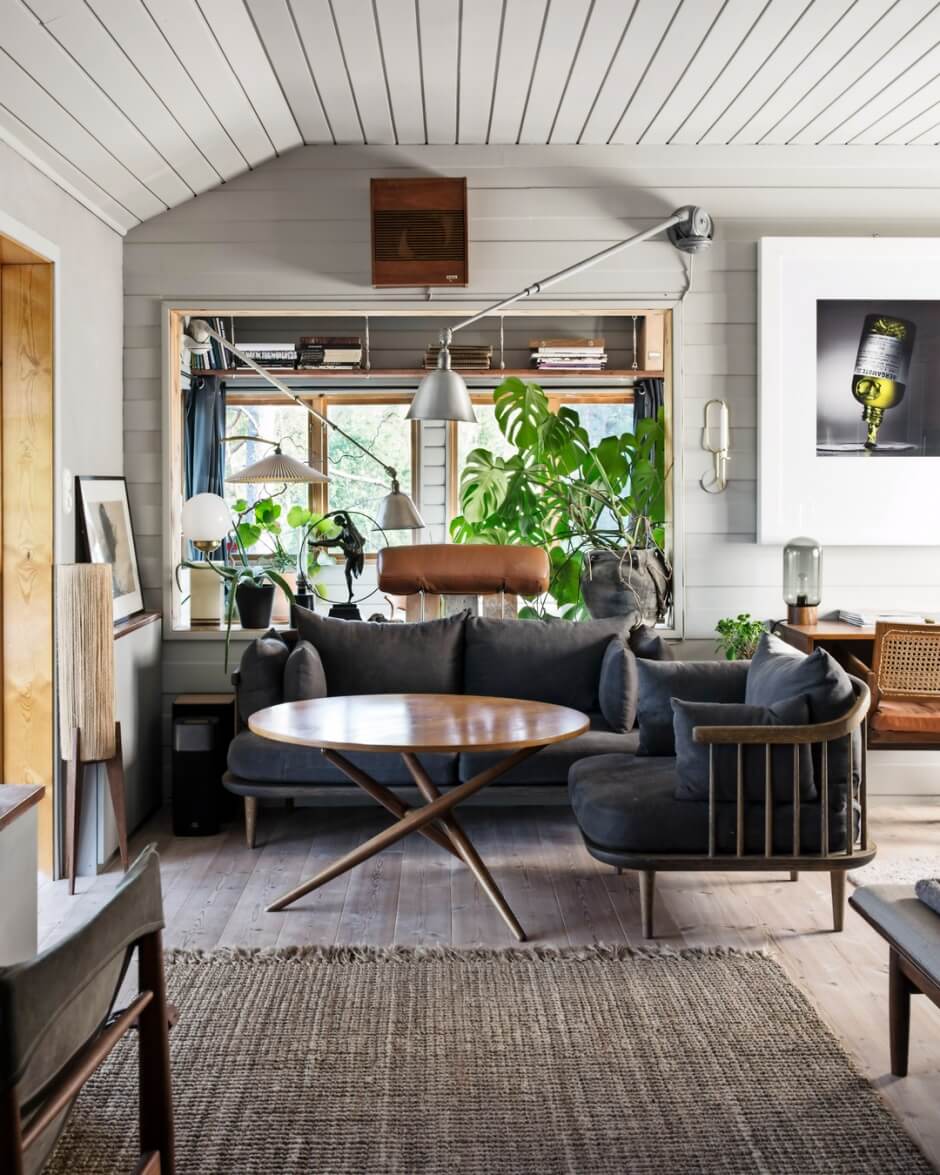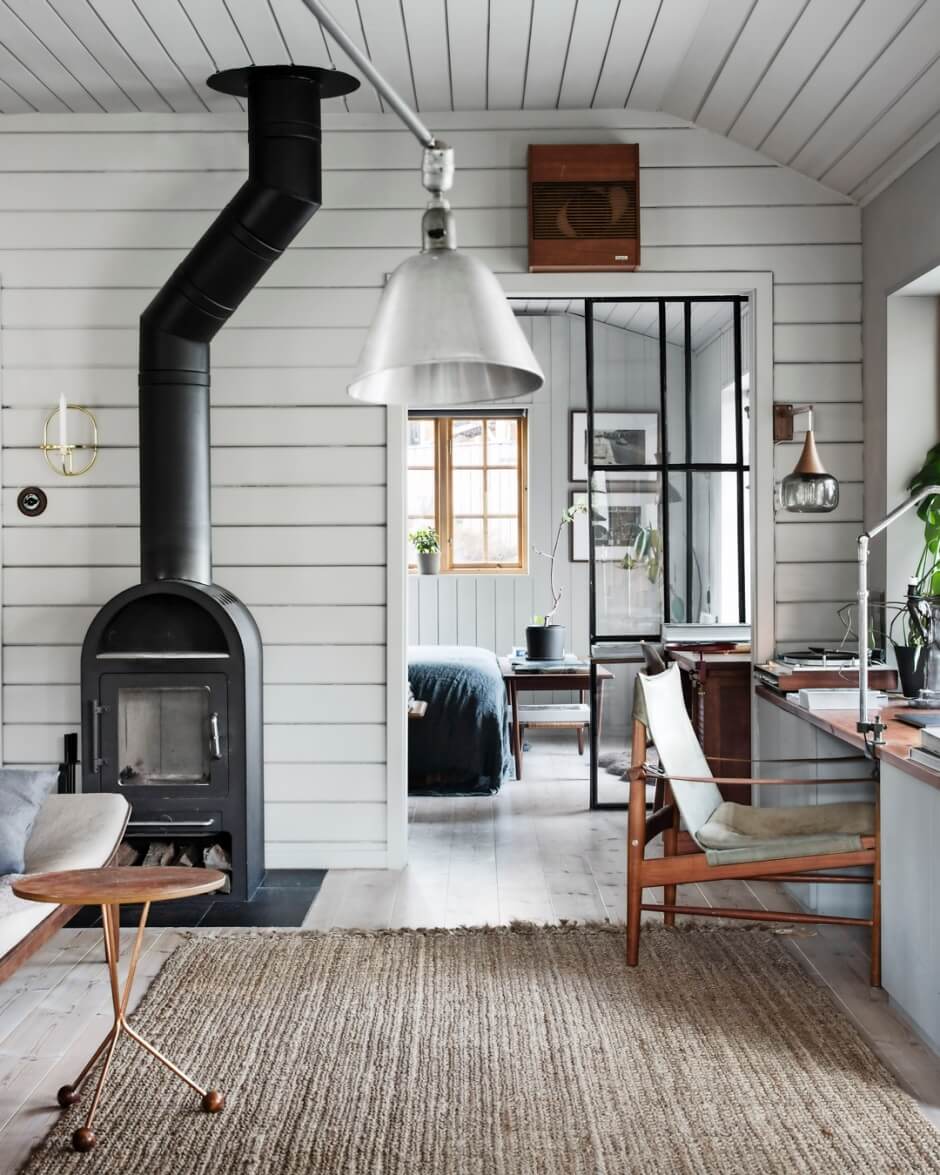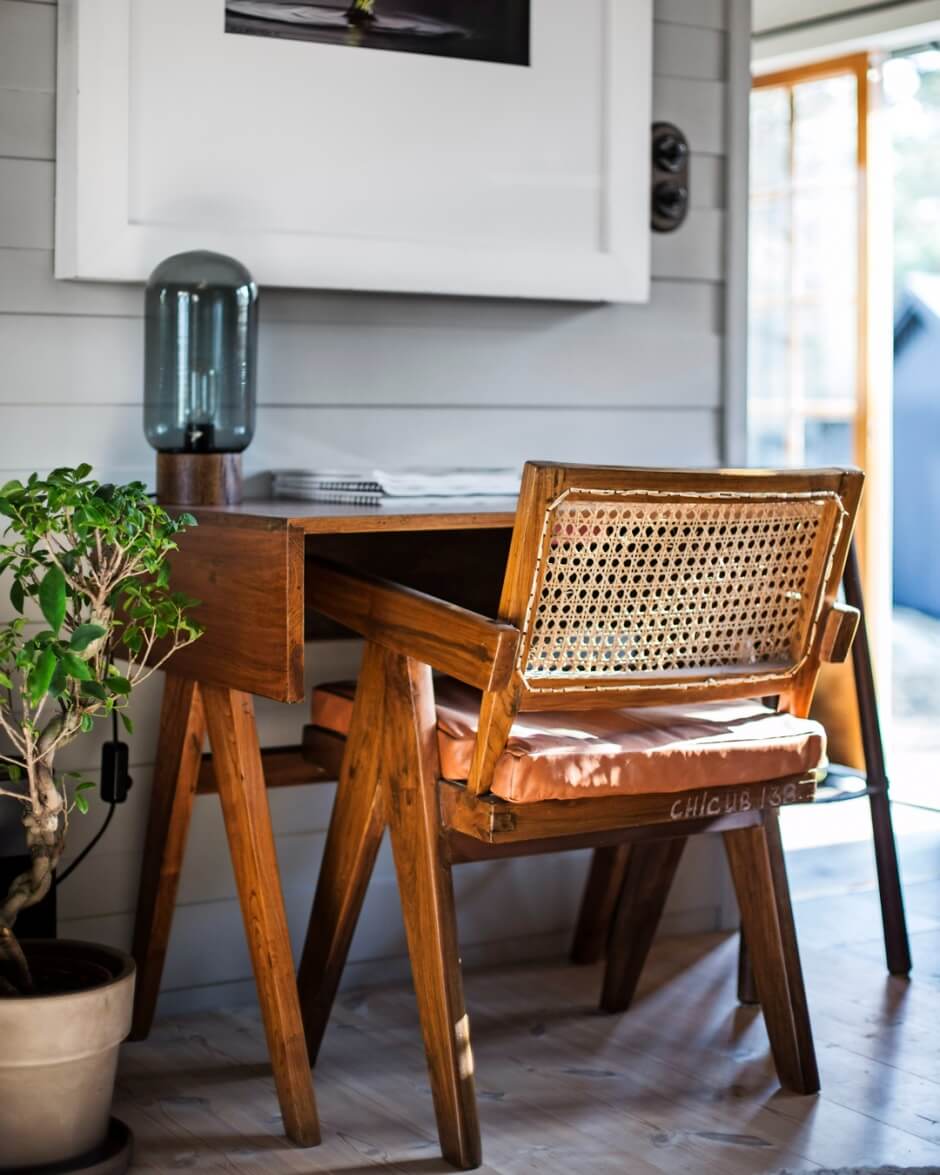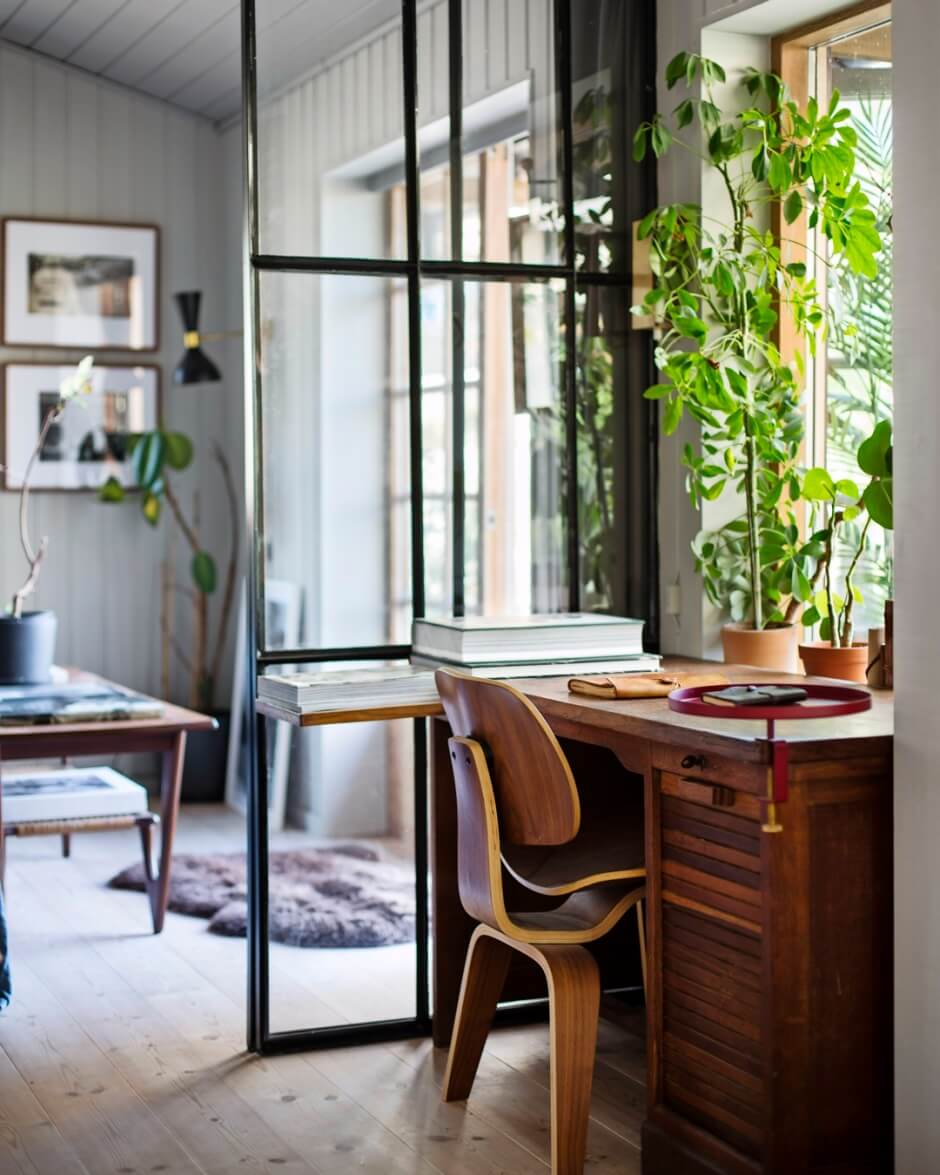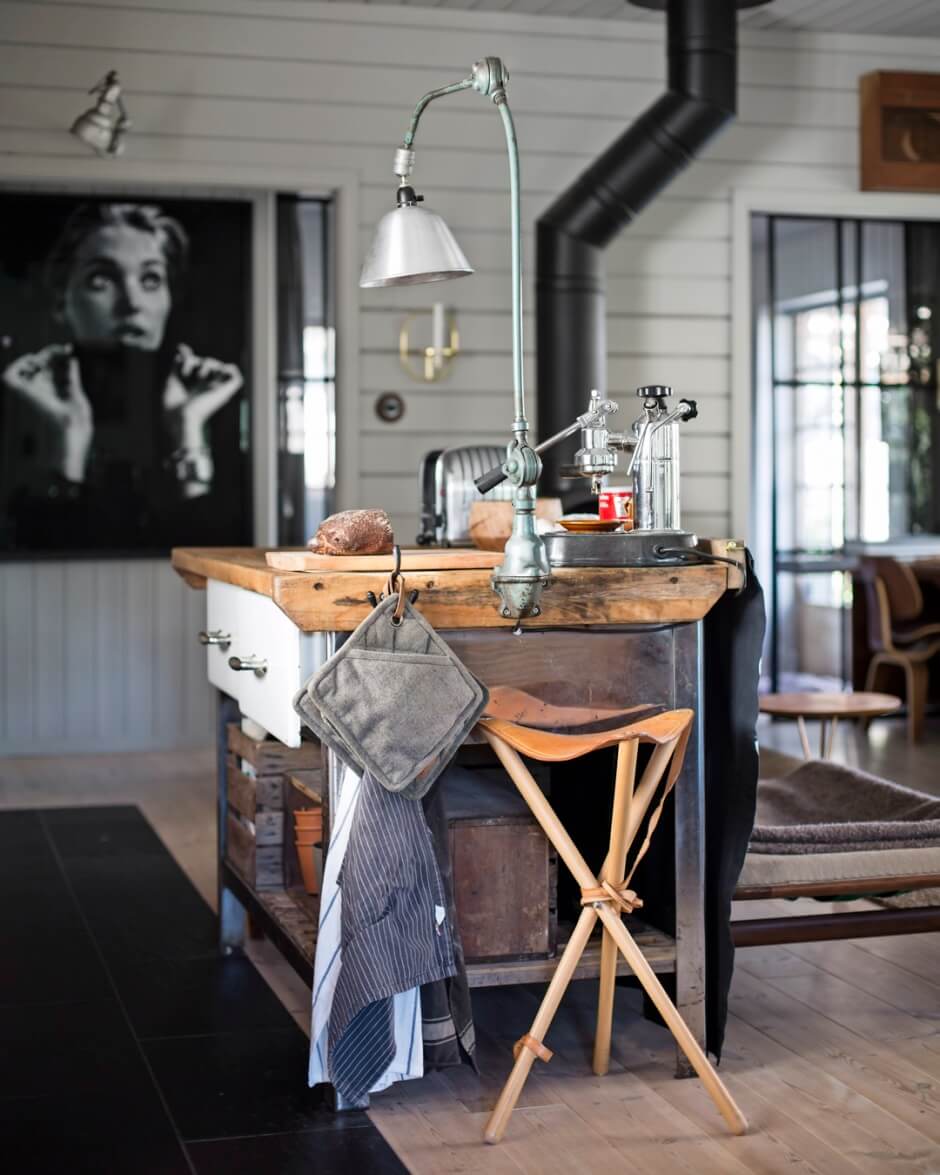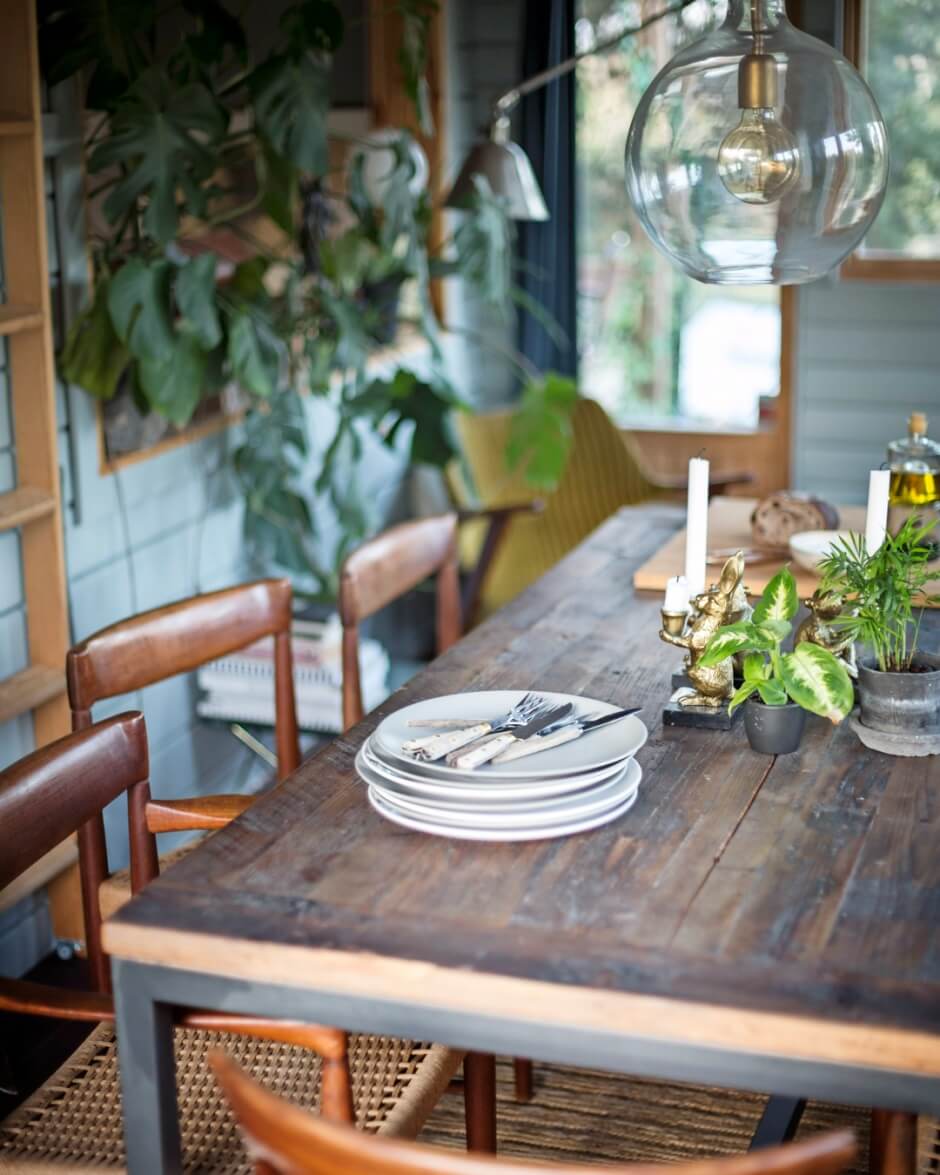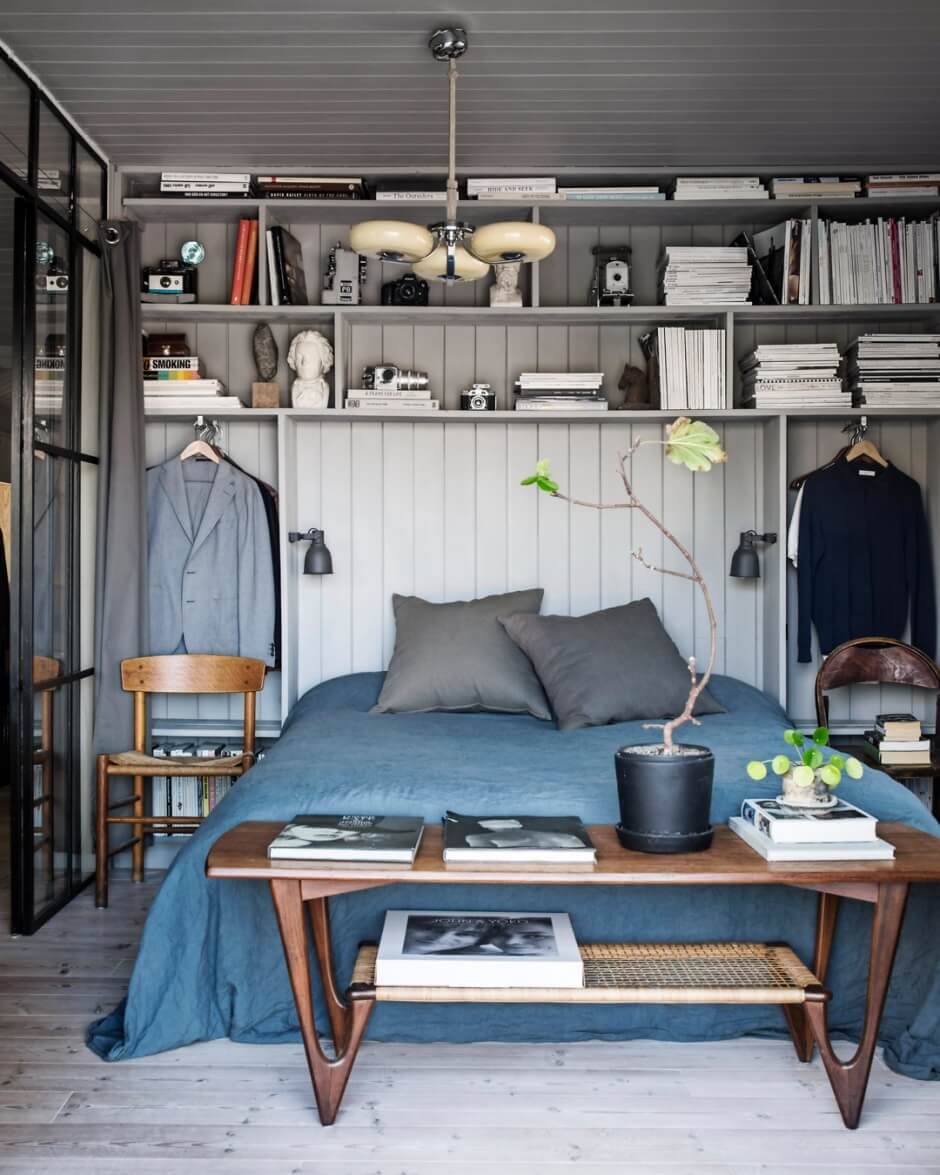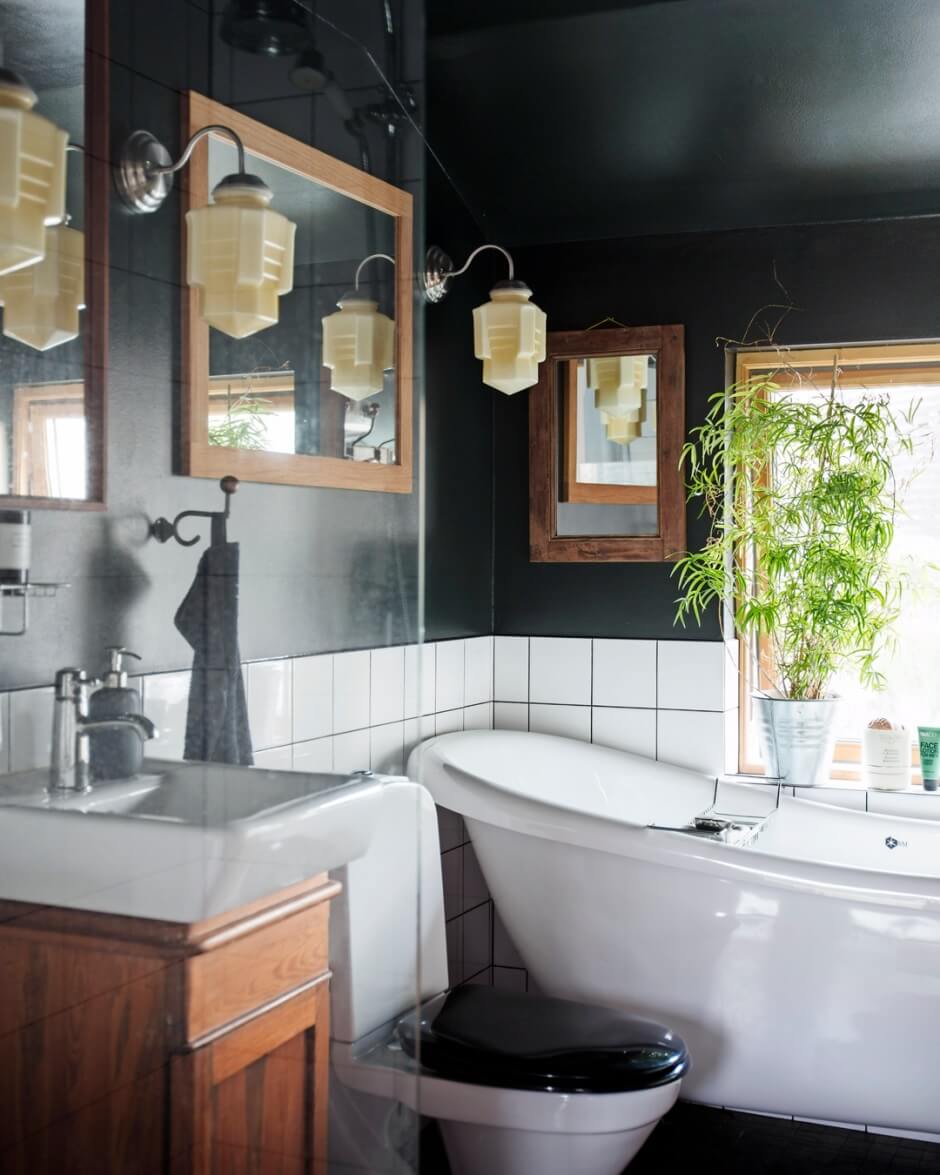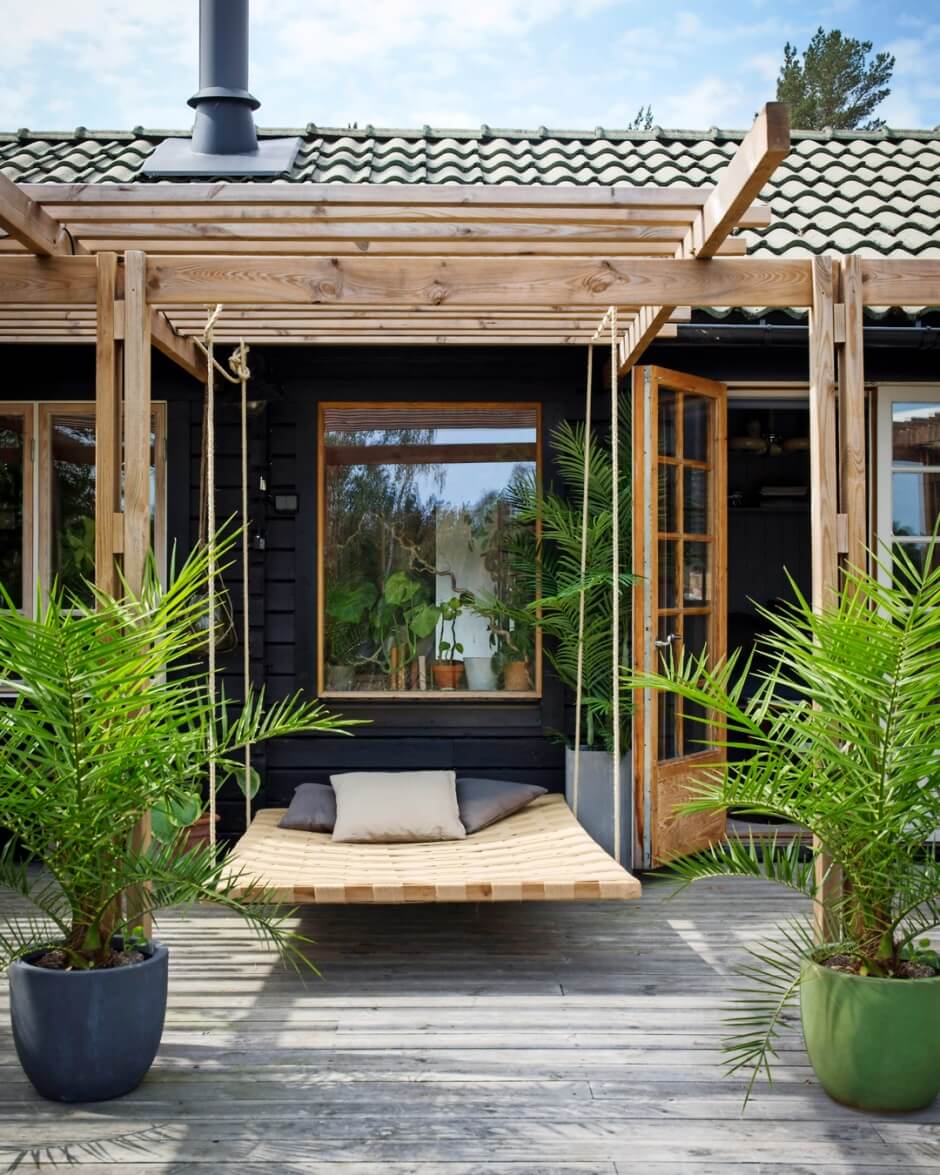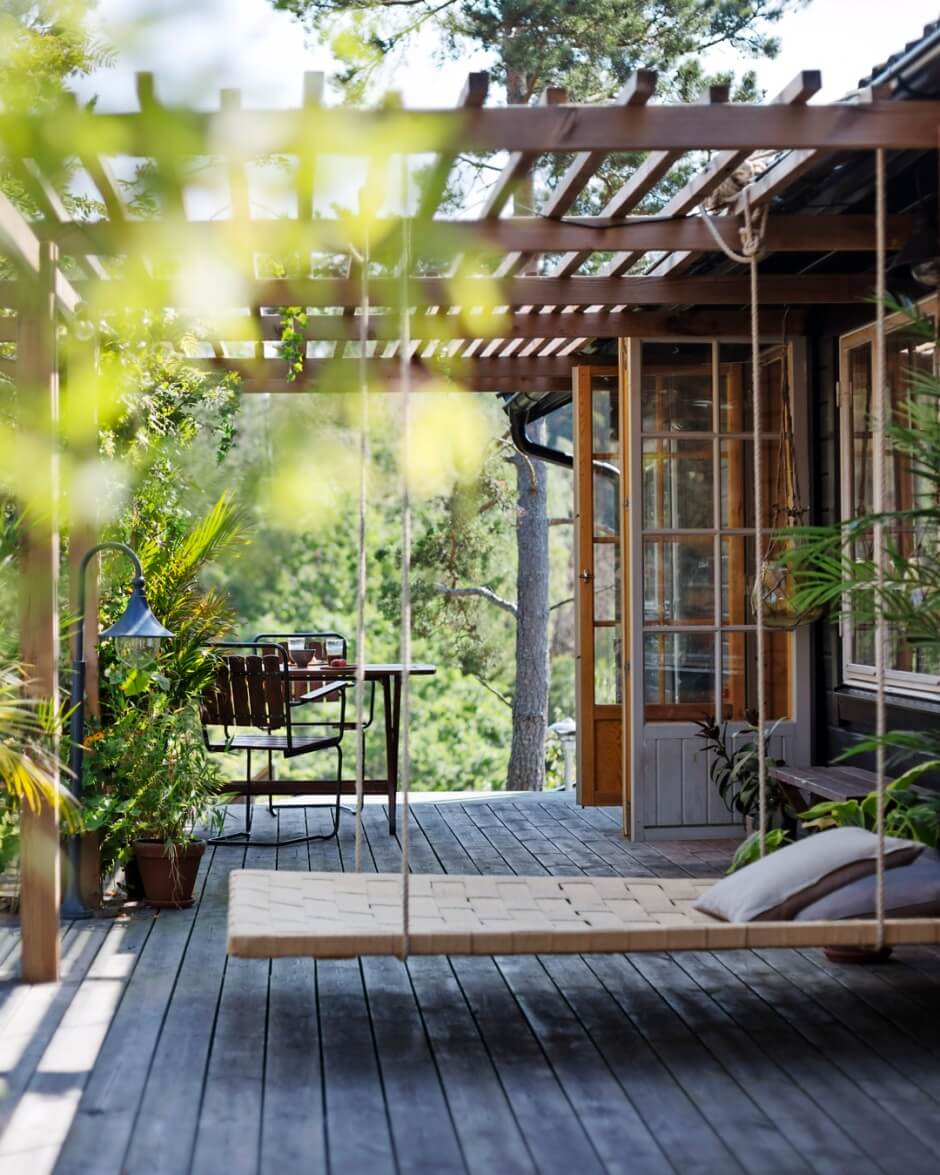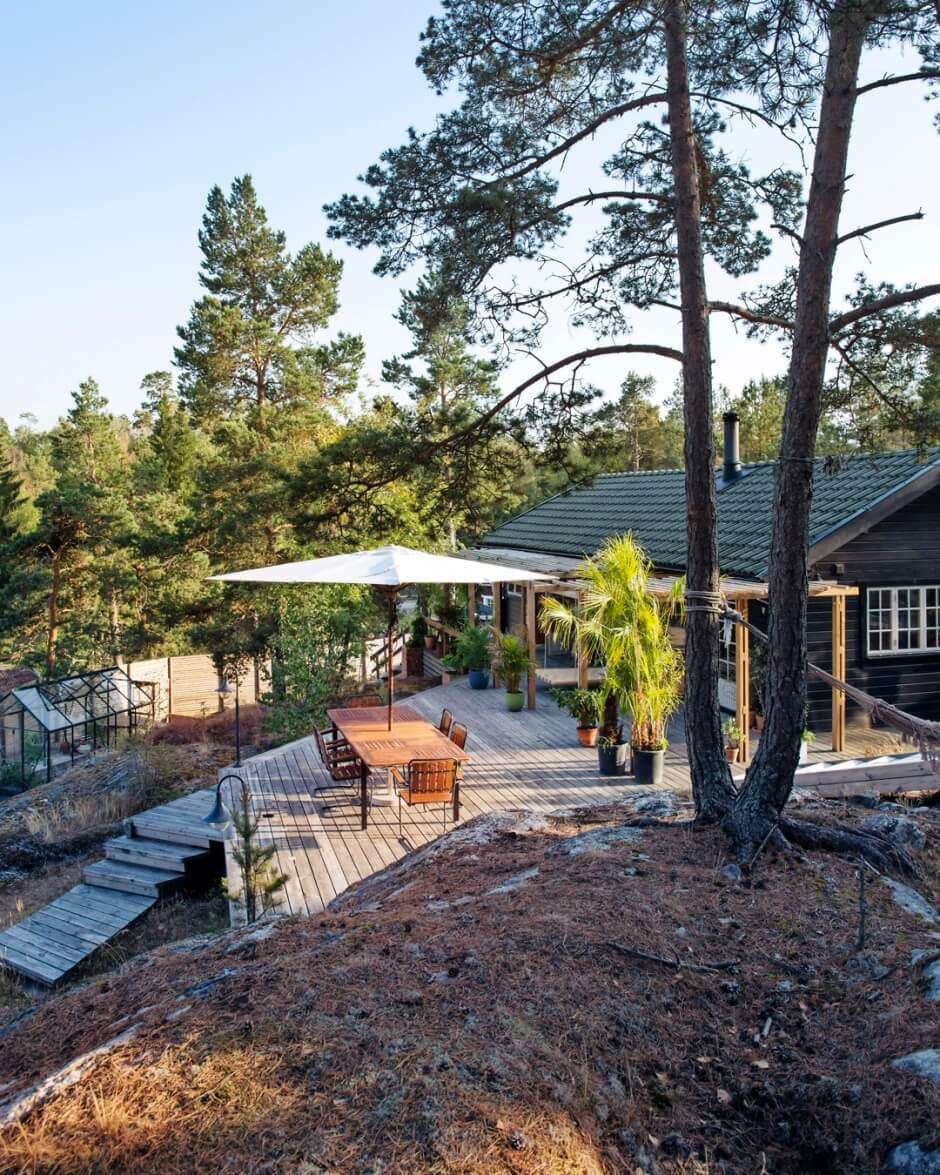 photography by Johan Sellén