A Tiny Scandinavian Loft in Beige and Grey Tones
After the hottest night ever I'm too warm to think properly. So it seemed like a good idea to post a calm home today. This tiny loft apartment in Sweden is designed by Refine Desgin Studio and the entire home is decorated in calm beige, grey and black tones.
I love how soothing it is to look at and it shows that despite the small size of the home you can still create a stylish space that actually looks larger thanks to the color scheme and minimalistic vibe.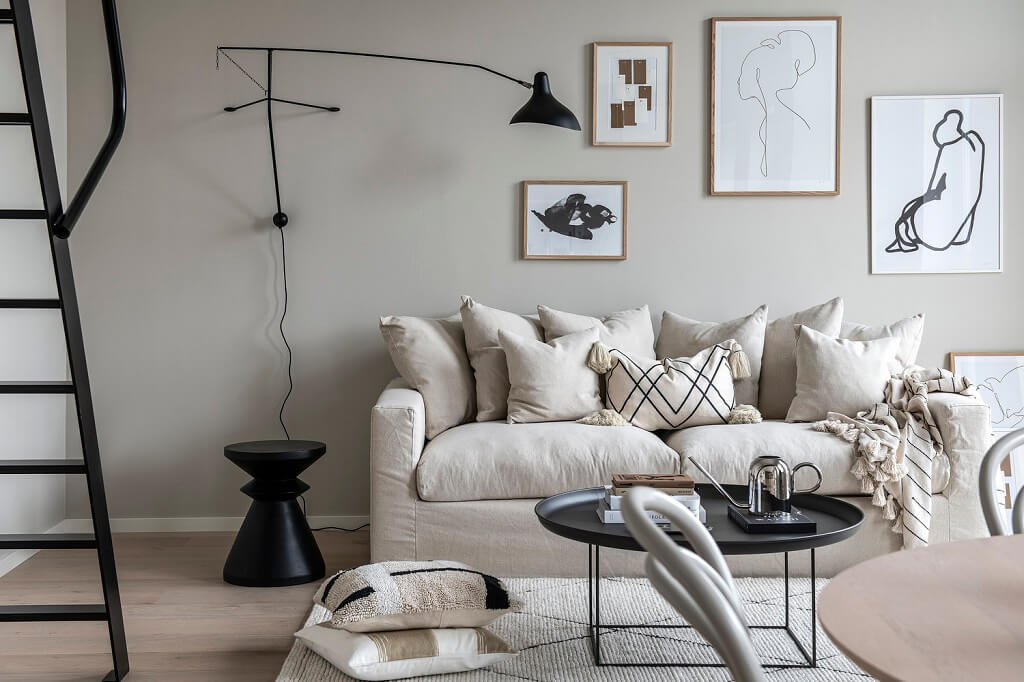 interior design by Refine Design Studio & photography by Elisabeth Daly