An Amsterdam Canal House Transformed Into 3 Calm & Stylish Apartments
If you think of architecture in The Netherlands, you probably think of the canal homes in Amsterdam. These beautiful houses were usually built in the 17th-century during the 'Golden Century'.
Nowadays these houses are converted into many things such as museums or hotels but there are still plenty used as homes, although most of the time they are divided into several apartments.
That is also the case with these apartments on the Herengracht in Amsterdam. The house is divided into 3 apartments by The Collective Studio and all apartments have a calm natural vibe.
The kitchen and bathrooms are all tailor made with Noir Saint Laurent marble and walnut bathroom cabinets with Calacatta Oro marble sinks. And all the furniture that comes with the apartments are design pieces or carefully selected vintage items.
All three apartments are now for sale but you need to have a deep wallet to buy them because they come with a price tag ranging from 1.7 milion to 3.1 milion euros (sobbing.. thank god we can still look at the pictures).
Apartment A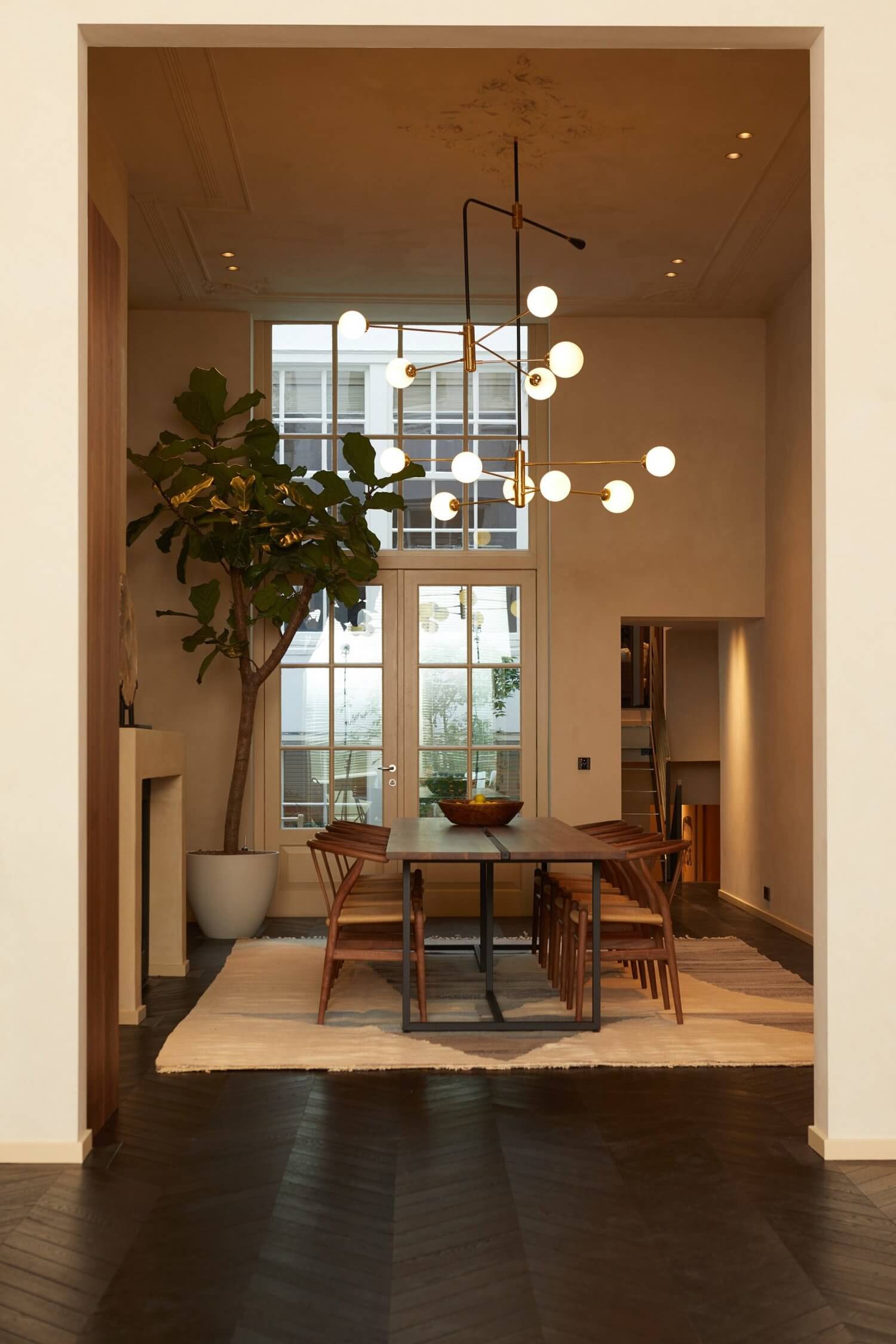 Apartment B
Apartment C