The Creative Danish Home Of Julie Wittrup Pladsbjerg
Julie Wittrup Pladsbjerg is a writer and stylist who co-founded Another Studio together with Mikkel Dahlstrøm. Together with her husband and daughter she lives in Aalborg, a city in Denmark.
A few months ago I posted her previous home, a lovely apartment with lots of pink touches (see here). Her current home is a bit different, you can see the same furniture pieces but te overall look is a lot edgier.
The herringbone floor, high ceilings and crown moldings create an impressive structure of the new home. i love that in terms of furnishing this home they went creative instead of the more classic decor you would normally see in such a home.
She combined design pieces with vintage finds, DIY work and lots of art and together that creates a personal and creative home. Love it!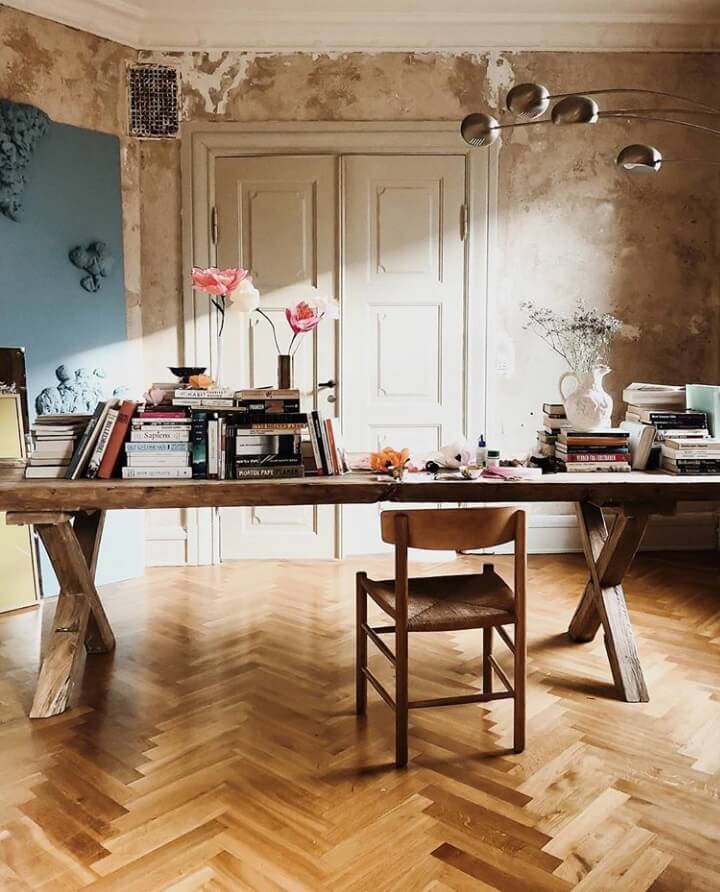 photos by Julie Wittrup Pladsbjerg