An Industrial Garage Conversion in Amsterdam
I've been debating with myself which version of this home I should show you. I first saw this Amsterdam garage conversion in 2014 and this is the 3rd time I've come across it (it is currently for sale).
The former garage was converted by James van der Velden of Bricks Studio into a stunning industrial loft home. Because of its former function, bringing in natural light was an important aspect, so they've built in skylights and used glass framed walls and doors to transfer this light throughout the home.
I absolutely love this home, it's cool & industrial but it also has a very cozy vibe. I will mainly show you the first version of this home simply because that's my favourite one and I will post the pictures of the current sale listing in a little carousel so you can see how it is now. (to see the 2nd version click here)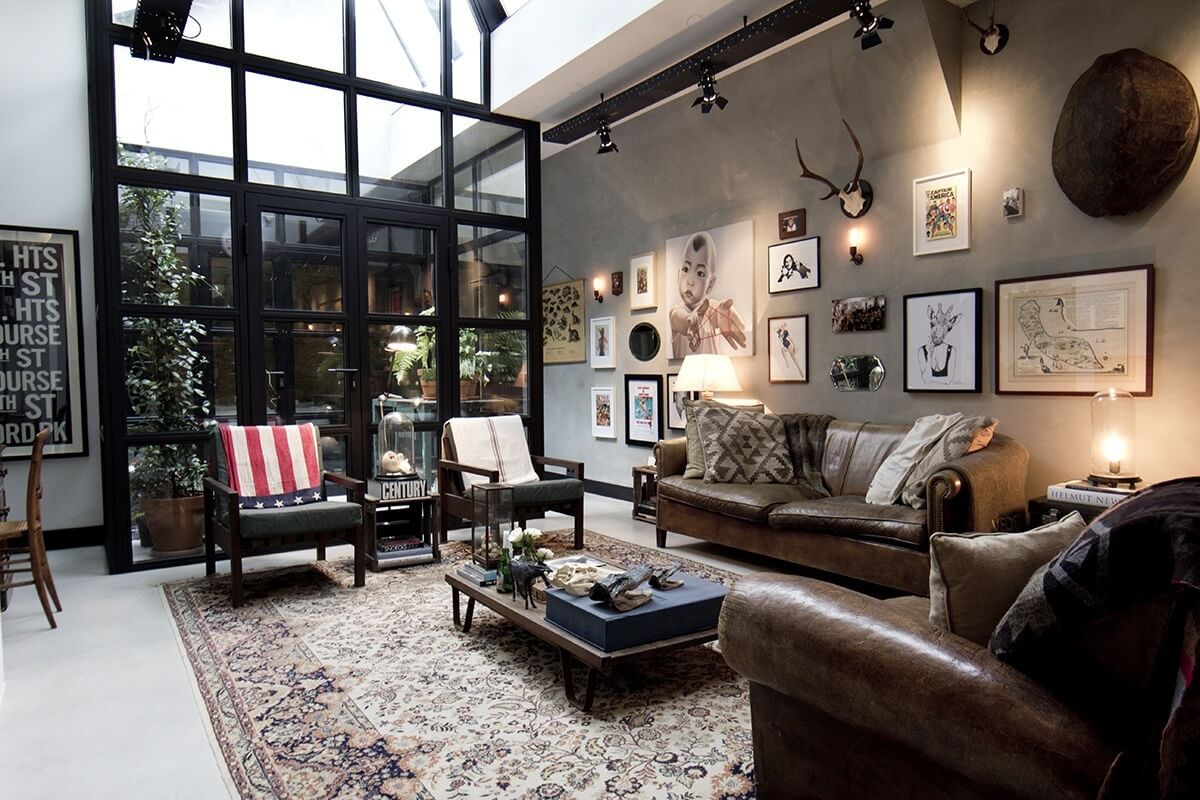 photos by Valentine Harmsen
Pictures from the sales listing
photos by Amstelland Makelaars