Gray Tones in a Classic Historic Scandinavian Home
A late 19th-century apartment in Sweden has recently been renovated into a luxurious family home featuring original details and completely painted in gray tones.
In this 116 square meters apartment, the rooms flow together seamlessly, with double doors dividing the stylish spaces. Throughout the apartment, you will find ceiling rosettes, stucco moldings, original wooden floors, and suite-built furniture.
The gray color scheme (almost every room is painted in Jotun's "Antique Grey"), custom-made furniture in a classic style, and historic details turn this historic home into a luxurious and stylish home.
Central in the apartment lies the generous living room. The chest panels are sanded and painted with carpentry paint in Antique Grey by Jotun, just like the walls.
The moldings and crowning moldings above the doors and mirror doors are painted in Dunkel by Jotun.
Open up the doors and enlarge your living room in the summer months with the balcony overlooking the courtyard.
Through the double doors in the living room, you enter the master bedroom. Site built wardrobes are places around the bed with little niches that serve as the bedside table.
The walls and built-in wardrobes are painted in Evening Green by Jotun.
The master bedroom has a tiny en suite room that can be used as a walk-in closet, but now it's a cozy baby room.
The tiny room is painted in Soft Skin by Jotun.
The kitchen is site built, and the Shaker-style cabinets by Nordiska Kök give the room a classic and stylish look. Just like the walls, the kitchen cabinets are painted in Antique Grey by Jotun.
The cabinets are topped with a gray/green stone worktop.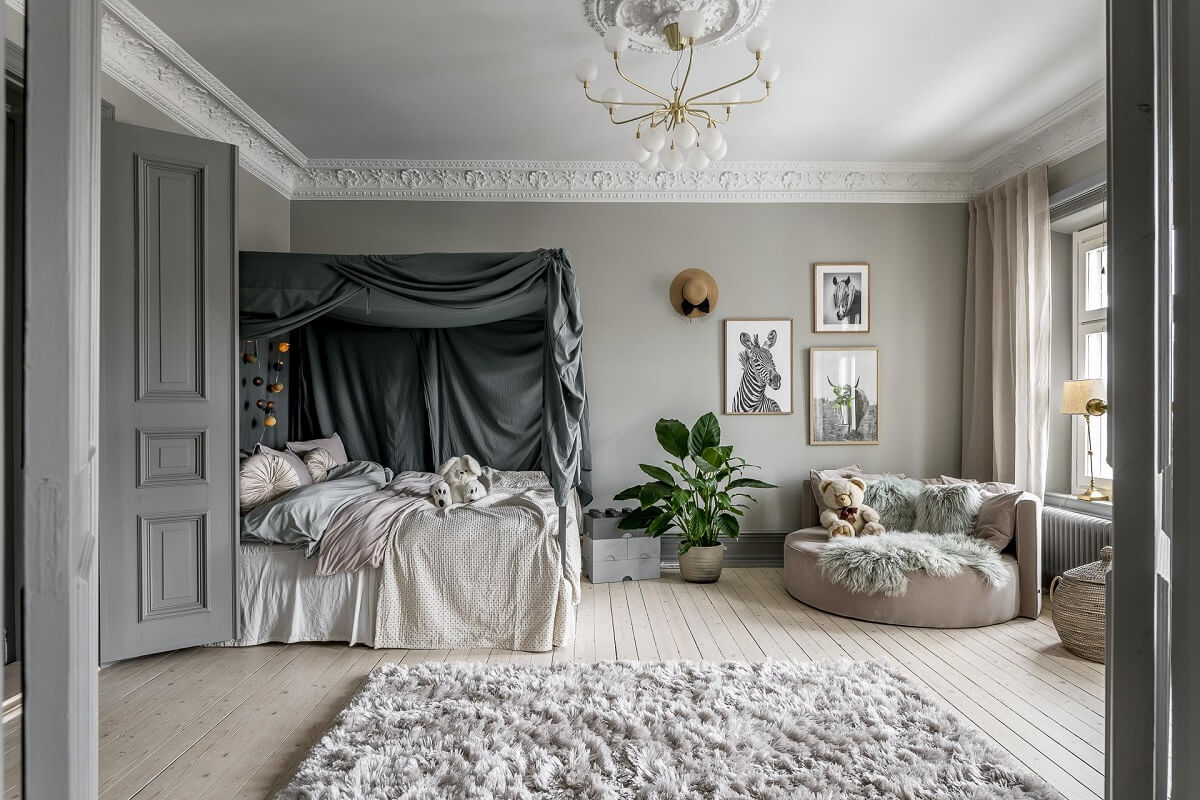 Next to the kitchen is a stylish kids bedroom with a canopy bed, a large round chair, and gray walls.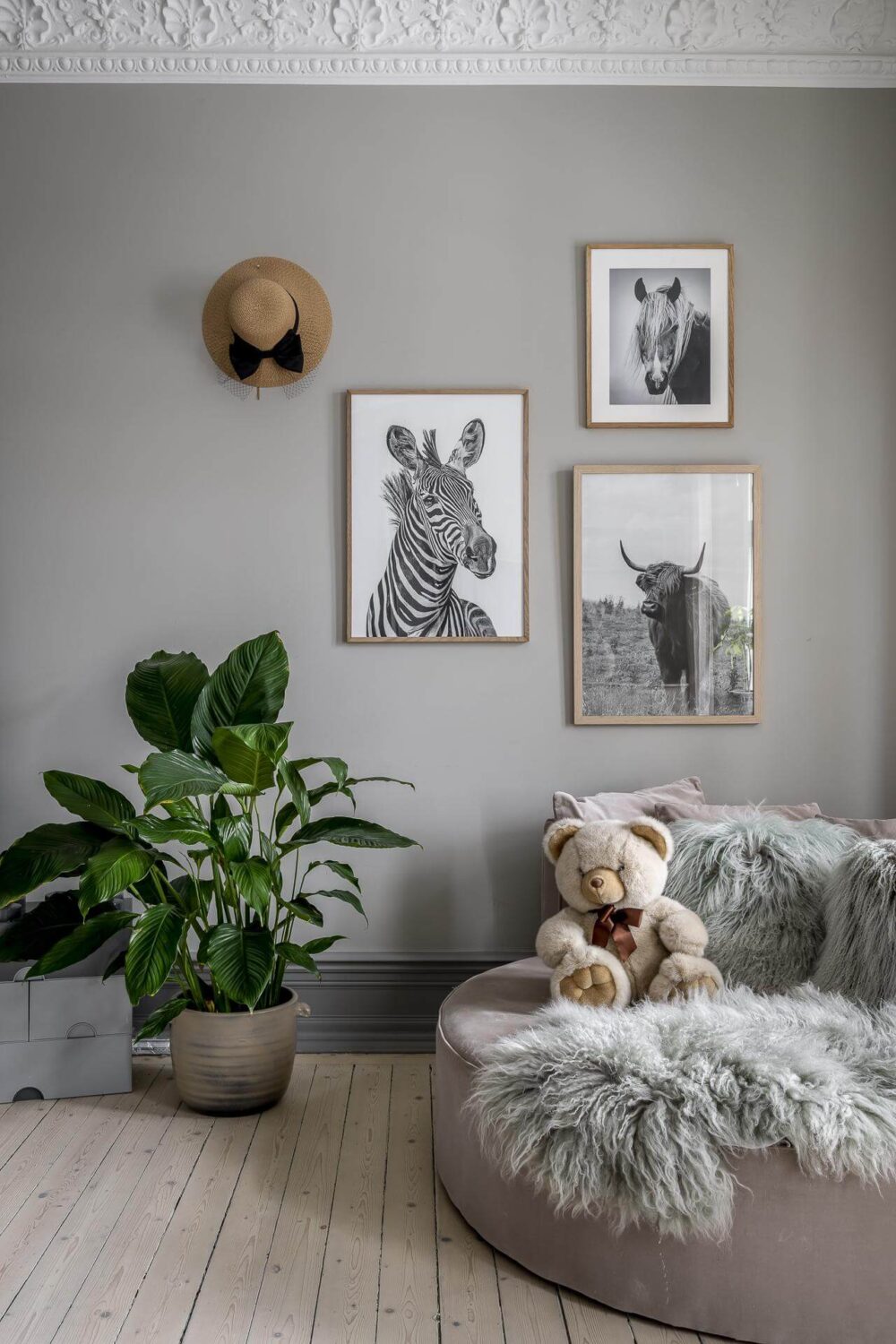 An all-gray home is not everyone's cup of tea. But when the design and finish are so high standard as it is in this home, I cannot help but fall in love with it.
photography by Alvhem