IKEA Christmas Collection 2021
Christmas is coming! And it's time to show you the IKEA Christmas Collection 2021. Christmas is the time to light candles and be surrounded by your loved ones. Obviously, the past years have been difficult. But hopefully we can enjoy a relative normal holiday season in 2021.
The IKEA Christmas Collection 2021 draws inspiration from nature and tradition. The natural tones and forest green give a calm and cozy atmosphere to your home.
IKEA wouldn't be IKEA if it didn't focus on sustainability. The IKEA Christmas decorations are mainly made of paper and materials left over from other productions or plants. And some products are made by artisans of IKEA's partner in social entrepreneurship, Doi Tung.
Let's take a look at the IKEA Christmas Collection 2021.
UPDATE December 2nd: New IKEA Christmas images have been added. God Jul! (Merry Christmas in Swedish)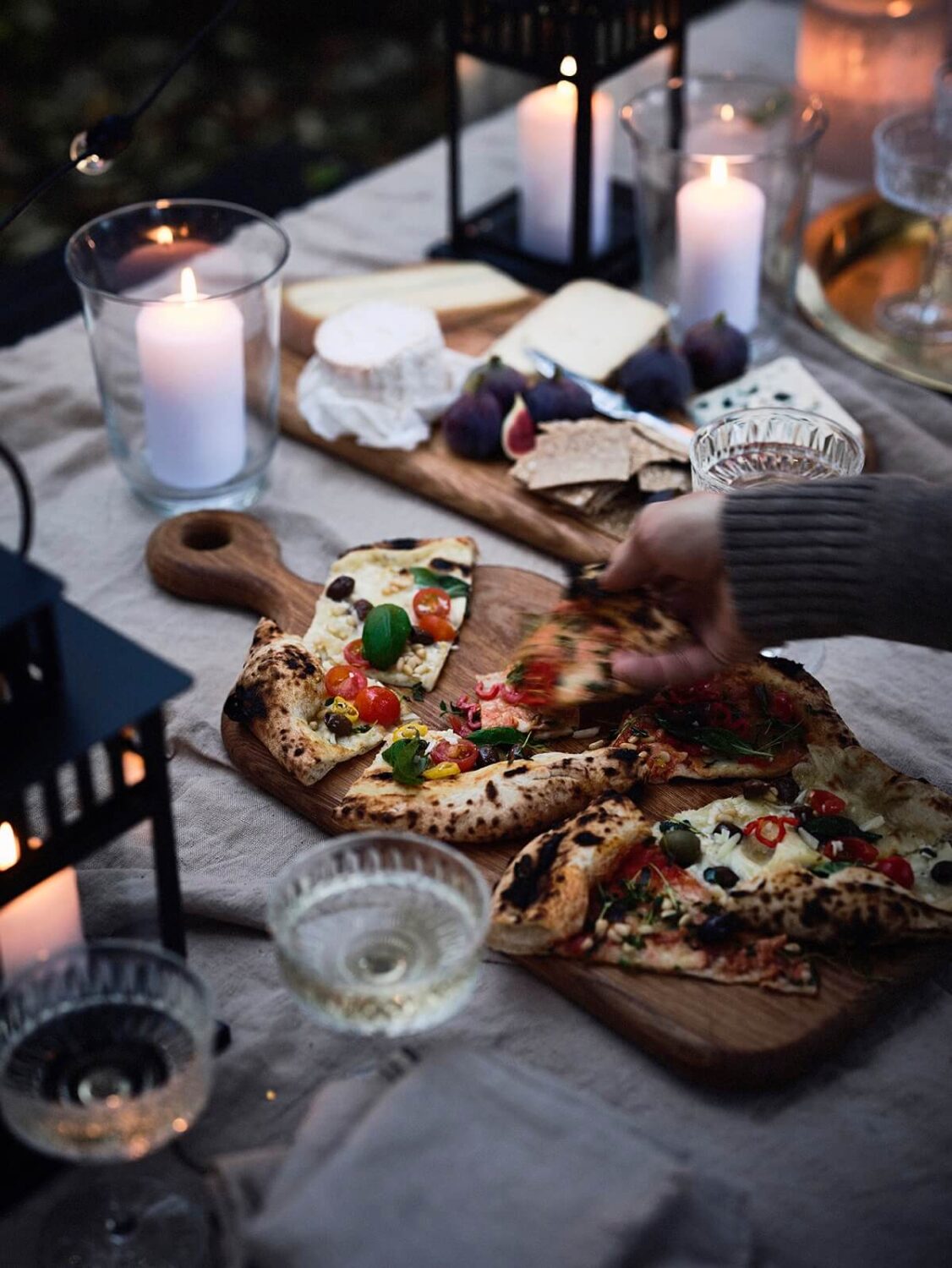 An Outdoor Christmas by IKEA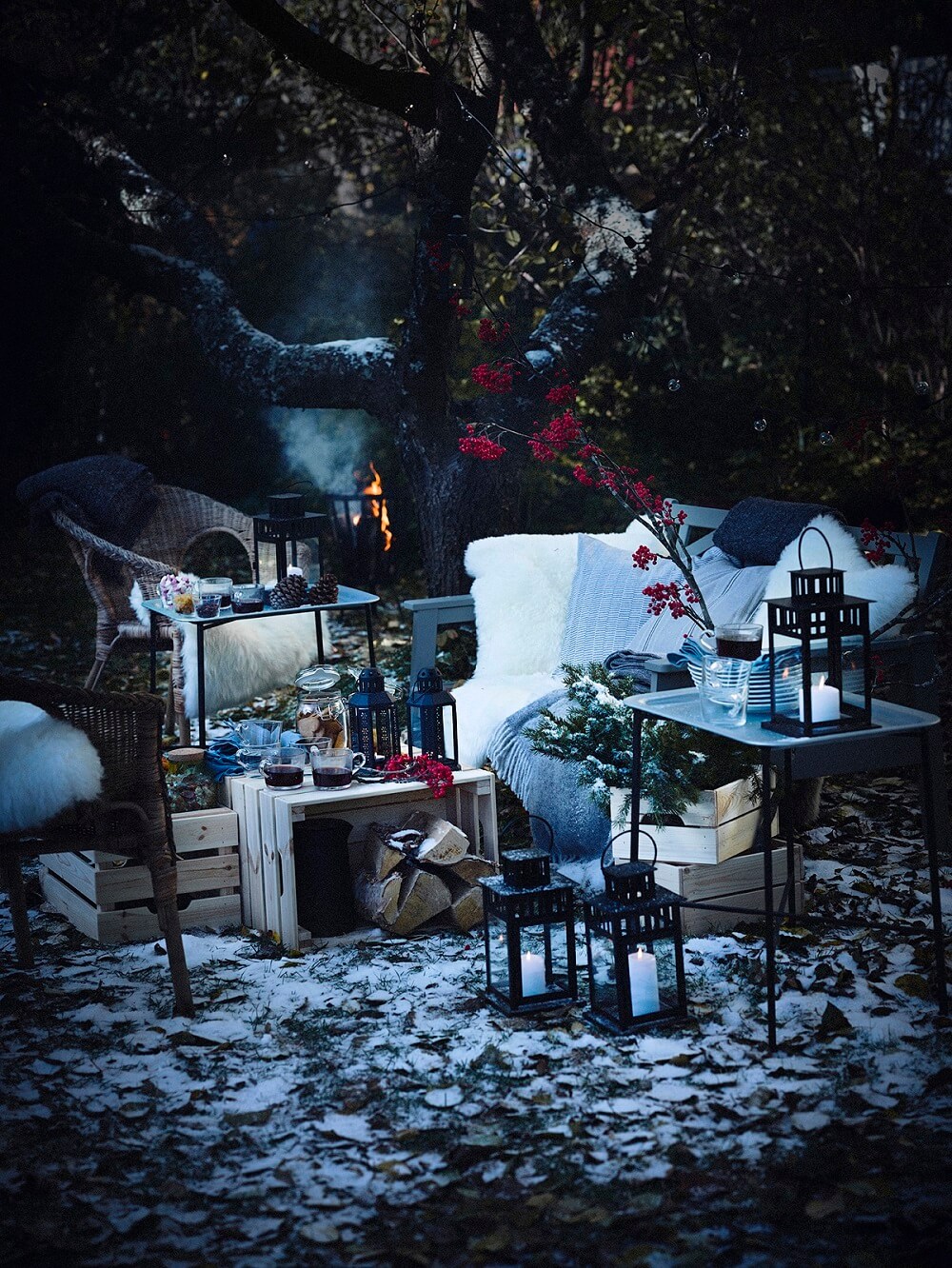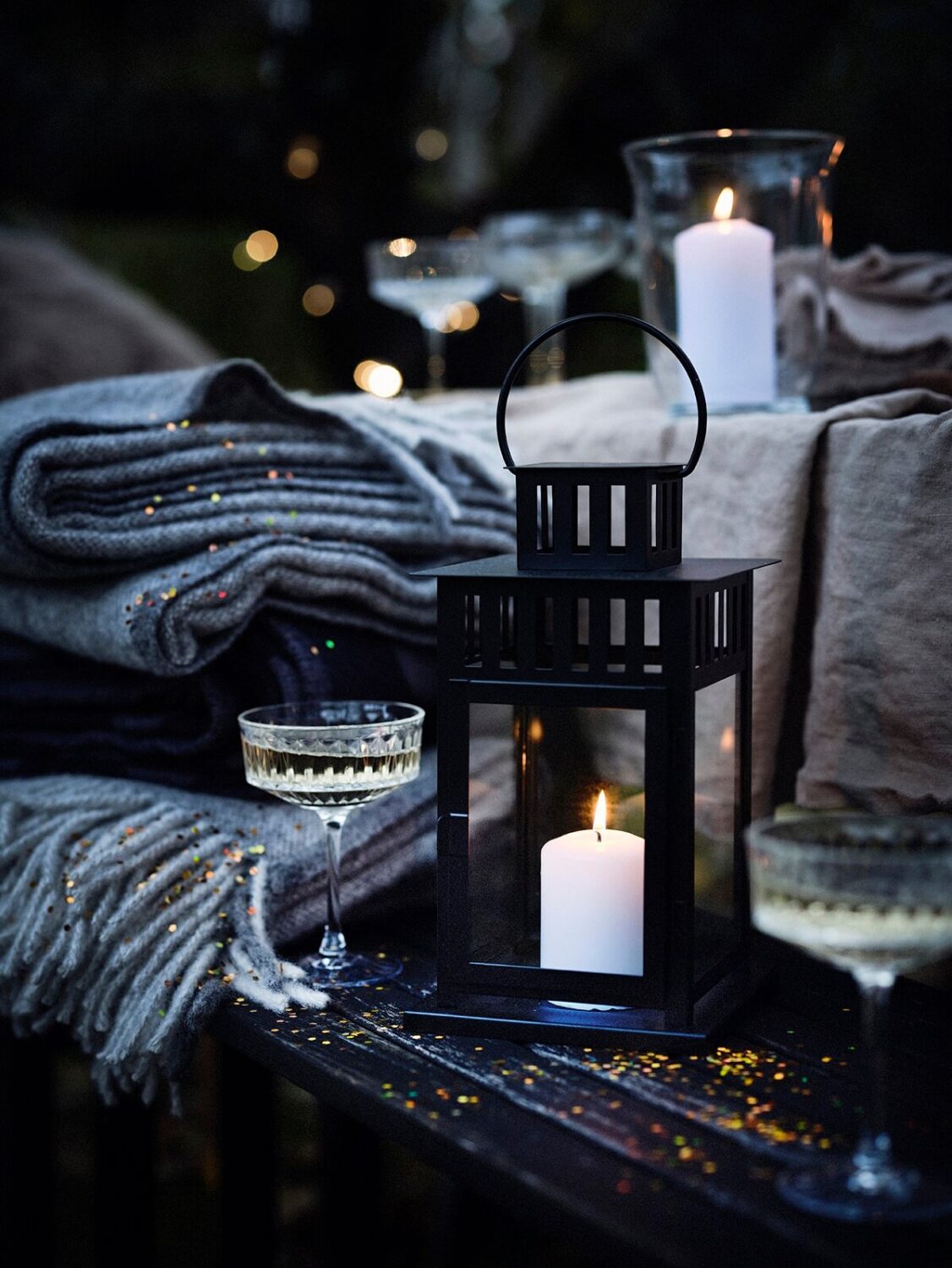 IKEA Christmas Decorations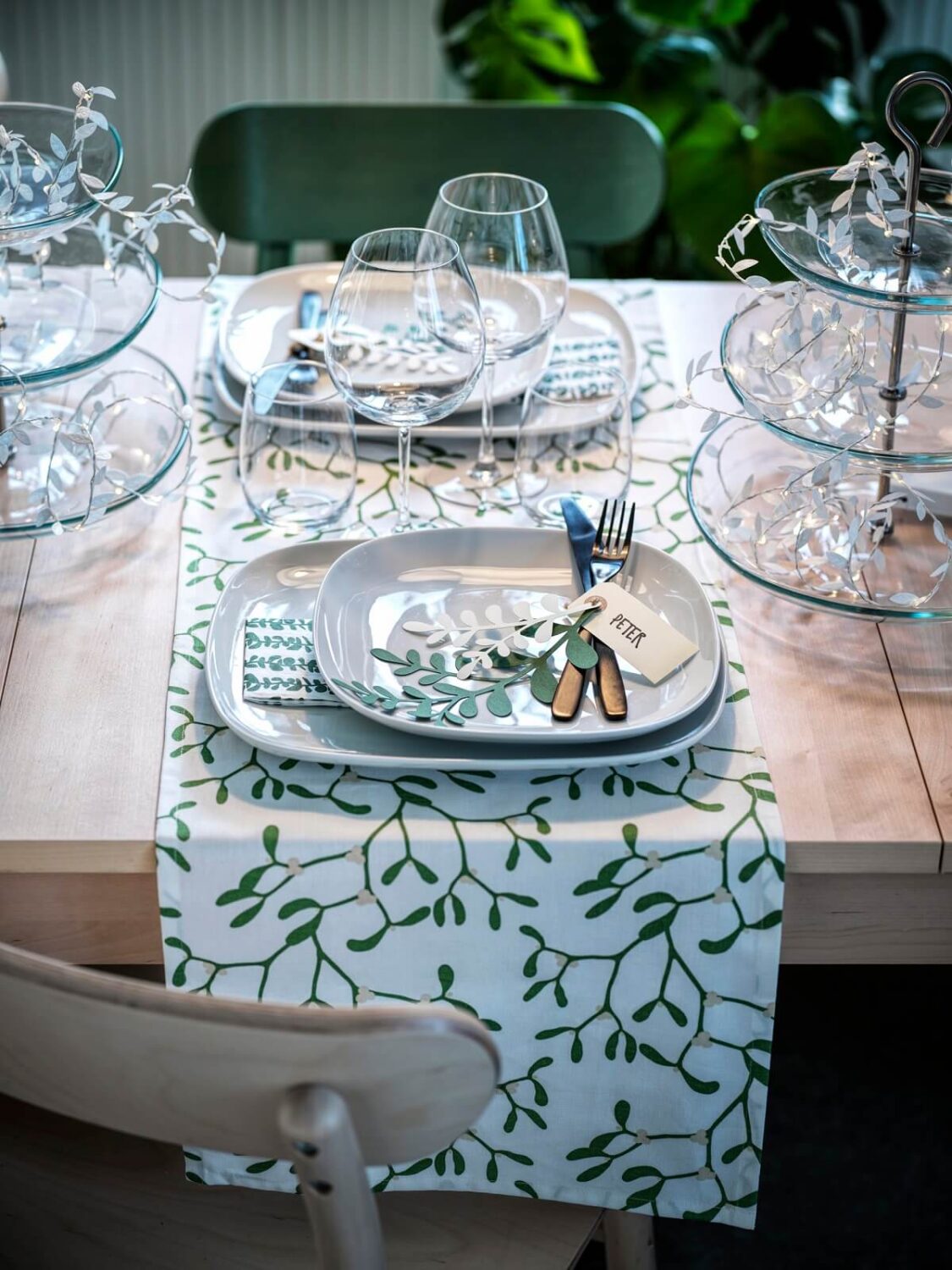 A natural look for your Christmas dinner table with these mistletoe-patterned runners and leaf (hanging) decor pieces.
Inspired by the animals of the Scandinavian winter forests, these festive baubles are a litte outside the expected – perfect for this magic time of year.
The set of three baubles – a fox, a hare and a deer – come with ribbons included, ready to be hung on your tree.
These handmade paper decorations with jute ribbons are made using leftover textiles and waste materials from Indian plant production.
Natural Christmas decorations are timeless. Bring the nature indoors with these decorative stars made from dried plant parts and with a 100% jute ribbon.
The stoneware jug and mug are handmade by skilled artisans at IKEA's social entrepreneur partner Doi Tung in Northern Thailand.
Take a look at these Christmas collections:
Add some Nordic magic to your home with this range of lampshades for pendant or table lamps. The shades have green and gold mistletoe patterns.
A LED lantern in the shape of a house to add a little more light in these dark months.
"It's that time of year when the lights go on. It can be pretty special to walk along the street and see them appear… which makes you realise, every light you hang in your window or your garden isn't just for you, it's for everyone who sees it.
Lighting up this festive season wouldn't be the same if we were the only ones who did it. It works because we all do it. We can all join in and celebrate together, and in sharing our creativity with others, we each make our own contribution to the special atmosphere."
For a safe Christmas you can use these battery-operated candle holders.
With these paint brushes you can get creative with your kids. You can use sour milk to create a lovely winter scene on your window.
Take a look at these Christmas homes:
Add more green to your Christmas home with these mouth blown glasses.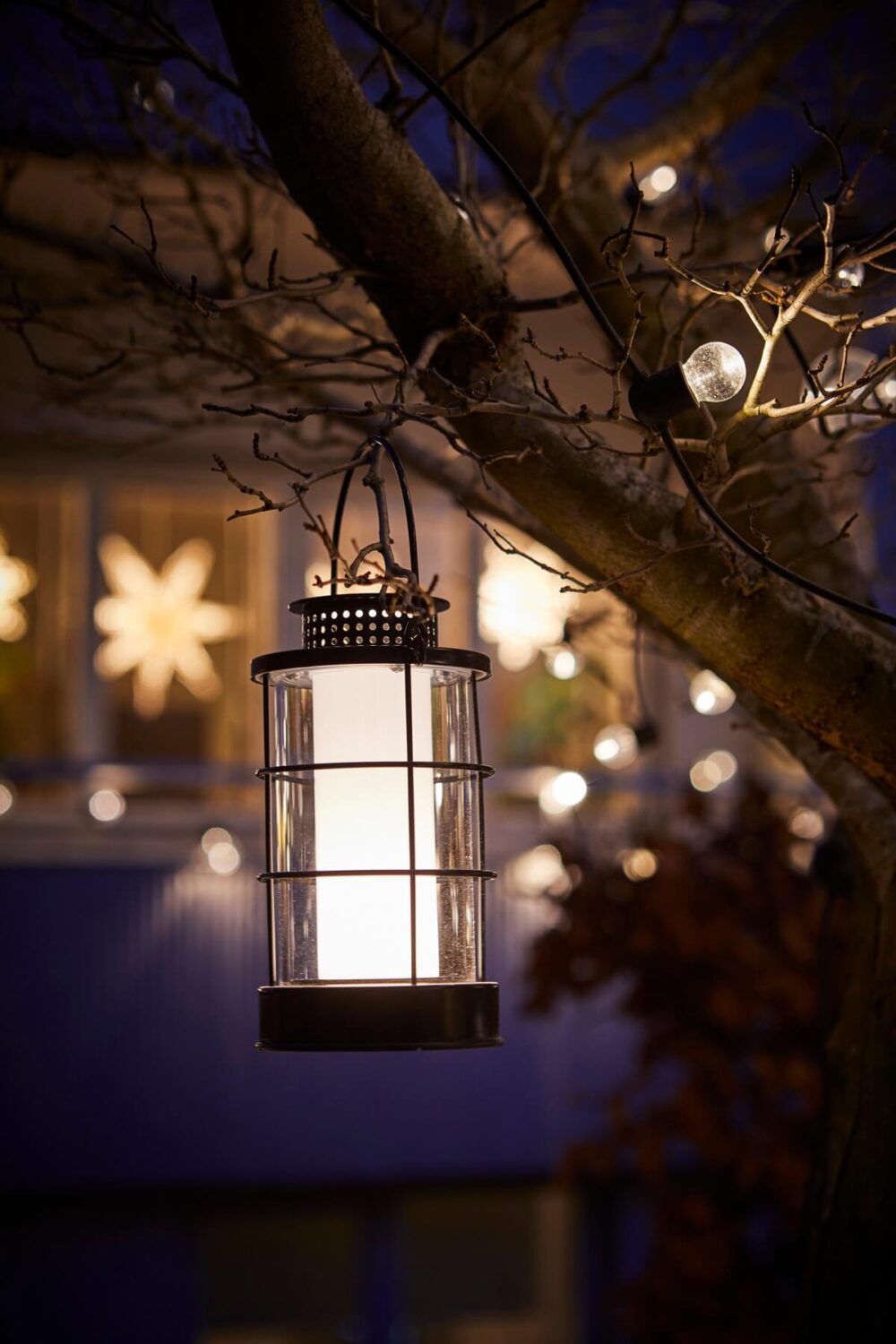 The STRÅLA LED lantern is battery-powered. So you can hang it on your balcony or in any other place, because you don't need a power supply. Bringing light in an otherwise dark corner.
The IKEA Christmas Collection is available in stores from October!
And if you can't get enough of Christmas home decor. Then I suggest you take a look at the Christmas tag. It's filled with stunning Christmas homes ánd all the latest Christmas Collections will be seen here.