A Light-Filled Maisonette With Lovely Garden
One thing I hate about living in a city apartment is that I don't have a garden. Living in a busy city an outdoor space is almost a luxury. This maisonette in London is one of the lucky ones. It has not one but two gardens (in the back ánd front) and it's absolutely beautiful.
The maisonette lies on the 2 lower floors in a Victorian townhouse on Brondesbury Road. The previous owner has carefully renovated the London home. She added the arched windows in the living room that overlooks the back garden. And she heighted the ceiling in the living room. Both addition create a wonderful light-filled and spacious feeling sitting room.
The arched windows and door leading to the back garden are a wonderful new addition to this London maisonette. The windows fit well with the Victorian architecture, giving the room a historic feel.
Looking out of these windows into the back garden you almost don't believe you're in a busy city like London.
The kitchen sits at the front of the house overlooking the lush front garden. The new kitchen has a lovely blue shade in an otherwise neutral colored home. deVOL cabinets add a traditional English look to the kitchen.
An organized and stylish utility rooms sits and the front of the house with a door leading to the front garden.
The master bedroom is situated at the front of the house and has a bay window and fireplace. Decorated in light color tones this room feels fresh and spacious. There are plenty of built-in wardrobes so you don't need a freestanding wardrobe to clutter up the room. On top of that there's also an en-suite toilet.
There are two more bedrooms on the top floor. A small children's room and a second bedroom that maybe isn't very big but again has built-in wardrobes to save space.
The lush garden was a project by the previous owner. You alsmost won't believe you're still in the city and not in a countryside garden. The garden is rather large for a city garden and filed with plants and lovely seating spaces.
Even though you're in the city, the garden is private and absolutely wonderful to enjoy the sunshine and be surrounded by nature.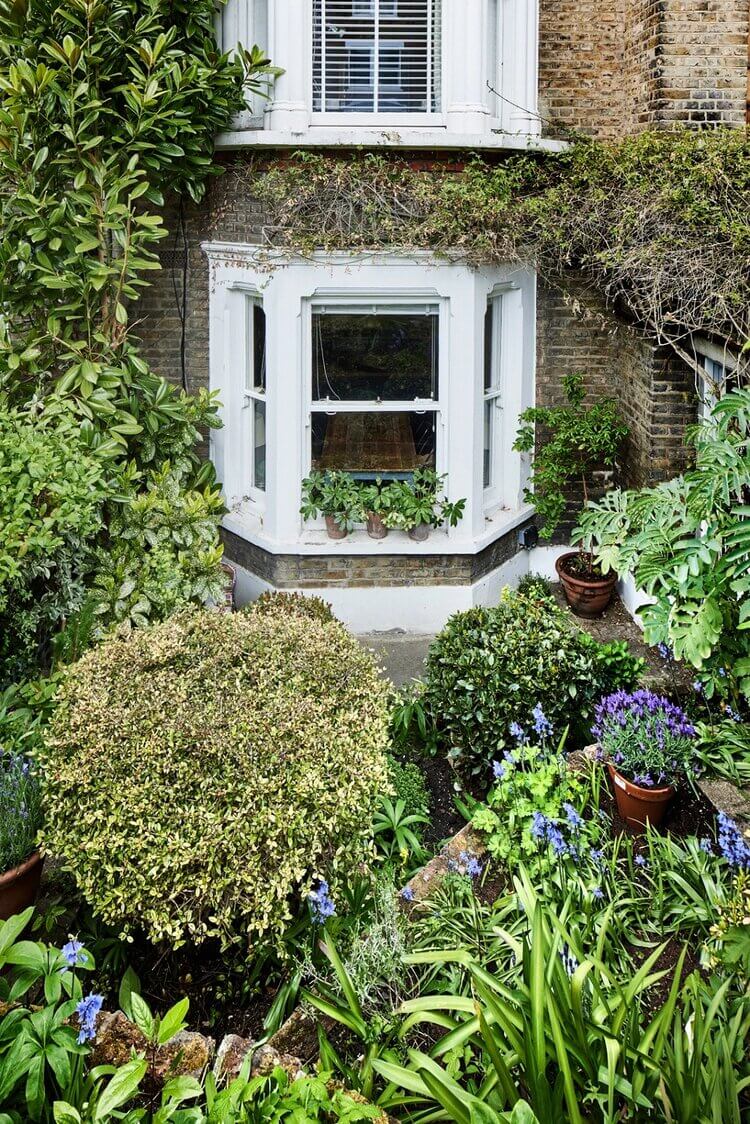 This lovely maisonette in London is now for sale at Inigo for £1,375,000
Also take a look at these beautiful maisonettes