Paula's Beautiful 1930s Apartment in Lisbon
I have a special home tour for you today, namely the home of one of my readers! Paula contacted me a couple of weeks ago to ask if her home could be featured on The Nordroom. And since her apartment in Lisbon is absolutely beautiful, I am more than happy to share Paula's home with you!
Paula's home is warm, comfortable and decorated with a lot of respect to the original building. but why listen to me. When you can read all about Paula's home, interior inspiration and her tips for decorating a beautiful home in this article. Enjoy reading the interview ánd watching the pictures of Paula's Lisbon apartment.
Hi Paula, tell us a little bit about yourself and your home
My name is Paula, I'm from Paris but I'm living in Lisbon for 17 years now. Last year, I launched a brand called Luz Editions (www.luzeditions.com) based on textiles and vintage photographs but moreover on human legacy and values.
My apartment is located in a 1932 Art Deco building in the center of the city. When I purchased it with my husband 3 years ago, we did some huge changes. We put down some walls to have an open kitchen in the living room. We also used the original open chimney to install a fireplace which is very rare here. We added 2 rooms to our original bedroom (a bathroom and an open dressing).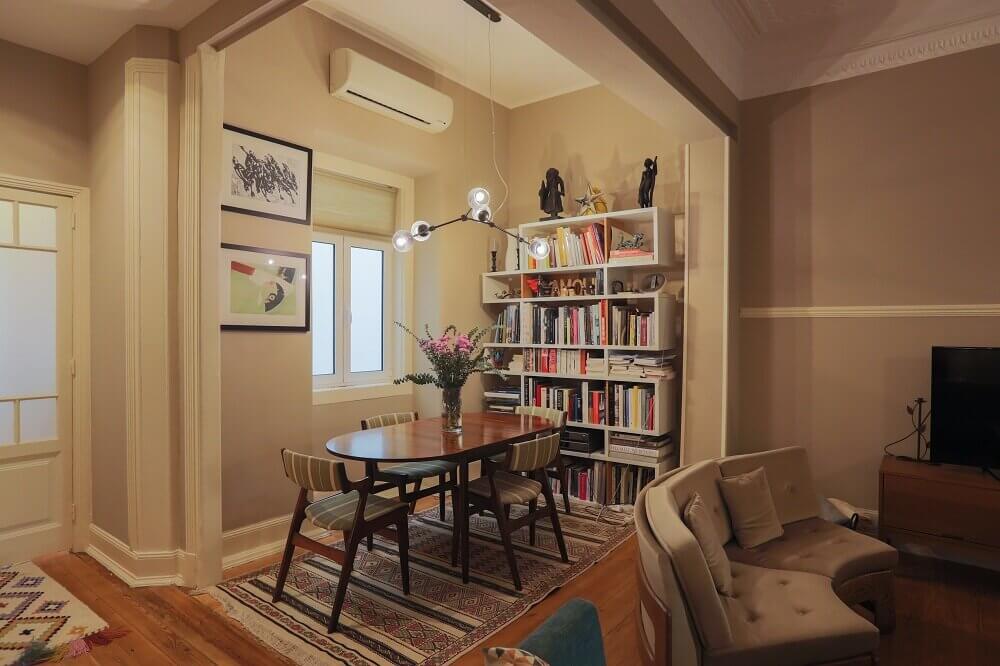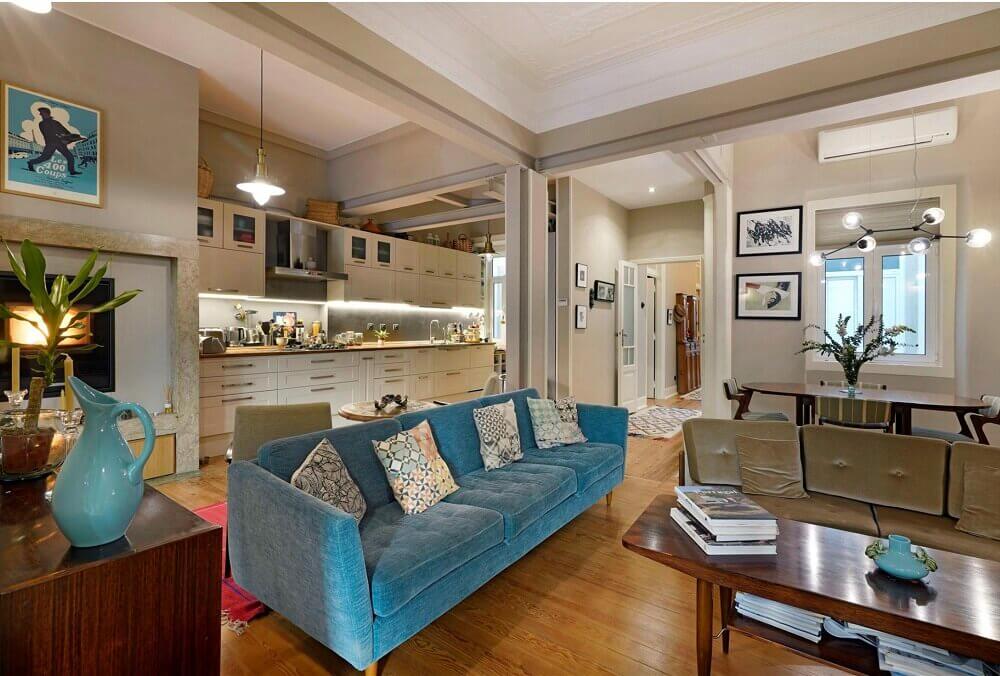 How would you describe your home style?
First of all, I always try to respect the identity of the house. In this case, I kept all the original wooden and ceramic floors, despite their state because -for me- it's a legacy you must carry on when you purchase an old building. I changed all the electric switches for the Fontini's porcelain ones because it made more sense than plastic ones. I worked around the original materials. I would say that my house's style is a kind of mix between the Parisian taste and the English cottage. I like to mix the furniture and the style. I also feel lucky to have a garden in the back of the house. While I'm working, I can overlook the nature.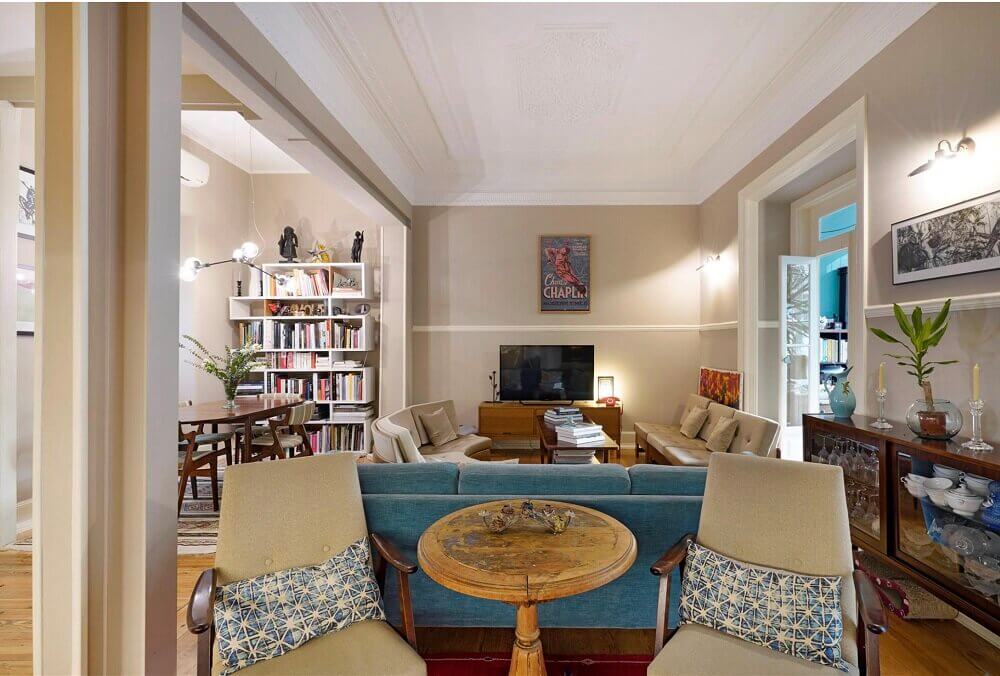 Where do you find inspiration for your home?
To create my last interior, I was mainly inspired by magazines and blogs like yours. I find that on Instagram everything is the same and that the trends are repeated excessively. I don't want to be influenced by trends but above all, I only want to be motivated by the comfort and the authenticity. I tend to find overly designed apartments cold and impersonal. I always hesitate to sit on a Jeanneret chair (it can be an original!!) and the Togo sofas from Ligne Roset are too low for my taste. No pregnant woman can get out of it alone!
Do you have any tips/advice for decorating a home?
My advice for decorating a home is simple: bet on timeless pieces or pieces that have meaning for you. When you go to a place that inspires you, ask the owner for advices and addresses. Always try the paint colors on a wall before you start to paint all the room.Be curious and sometimes bold. Dare your own style and even if you make mistakes you will learn from them for your next home project!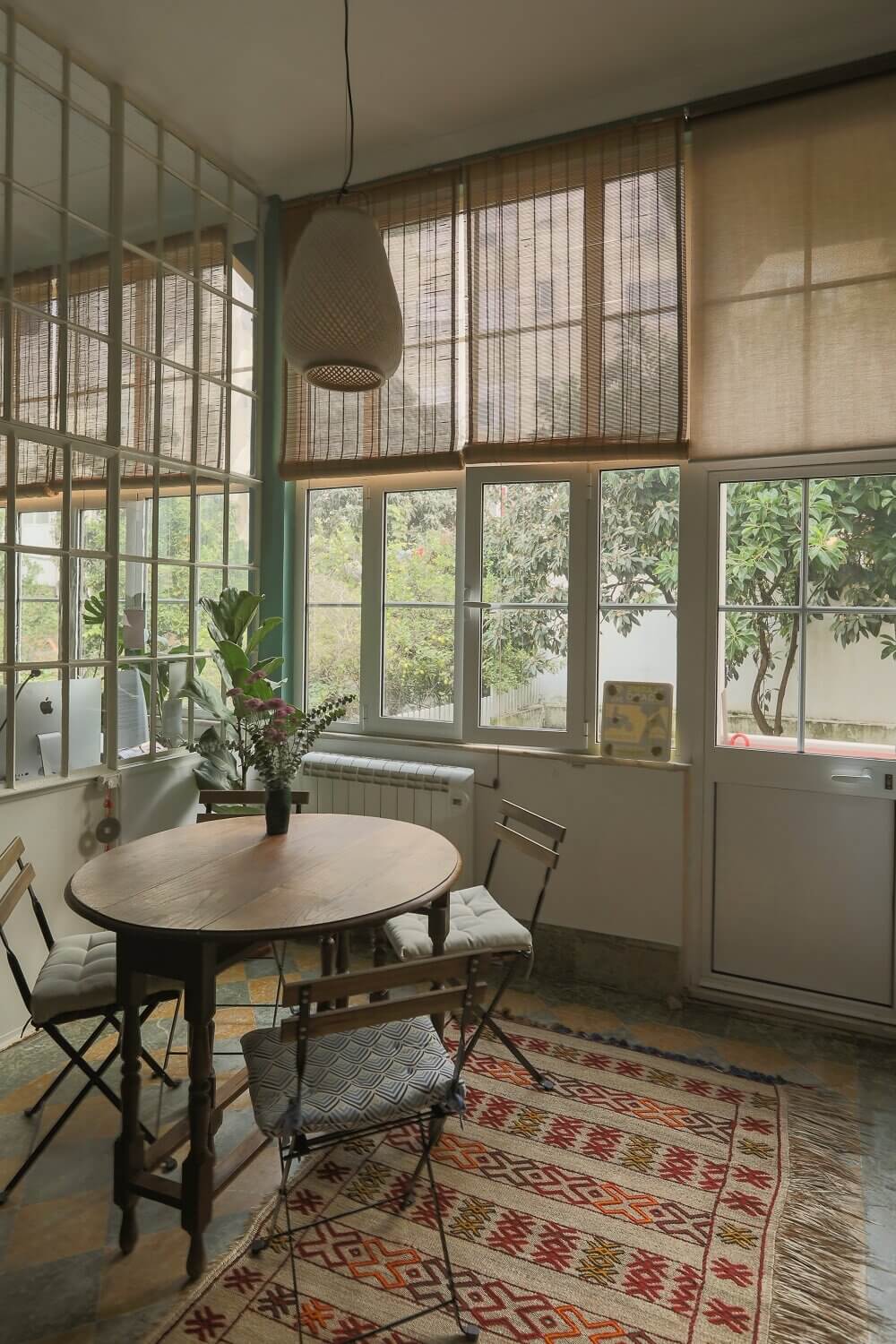 What is your favourite room in the house and why?
My favourite room in the house is my office. Because it's located in the jardin d'hiver with an original atelier door and because I'm rounded by the books and the things I love. I have a lot of light here contrasting with the living room which has a kind of Scandinavian filtered light.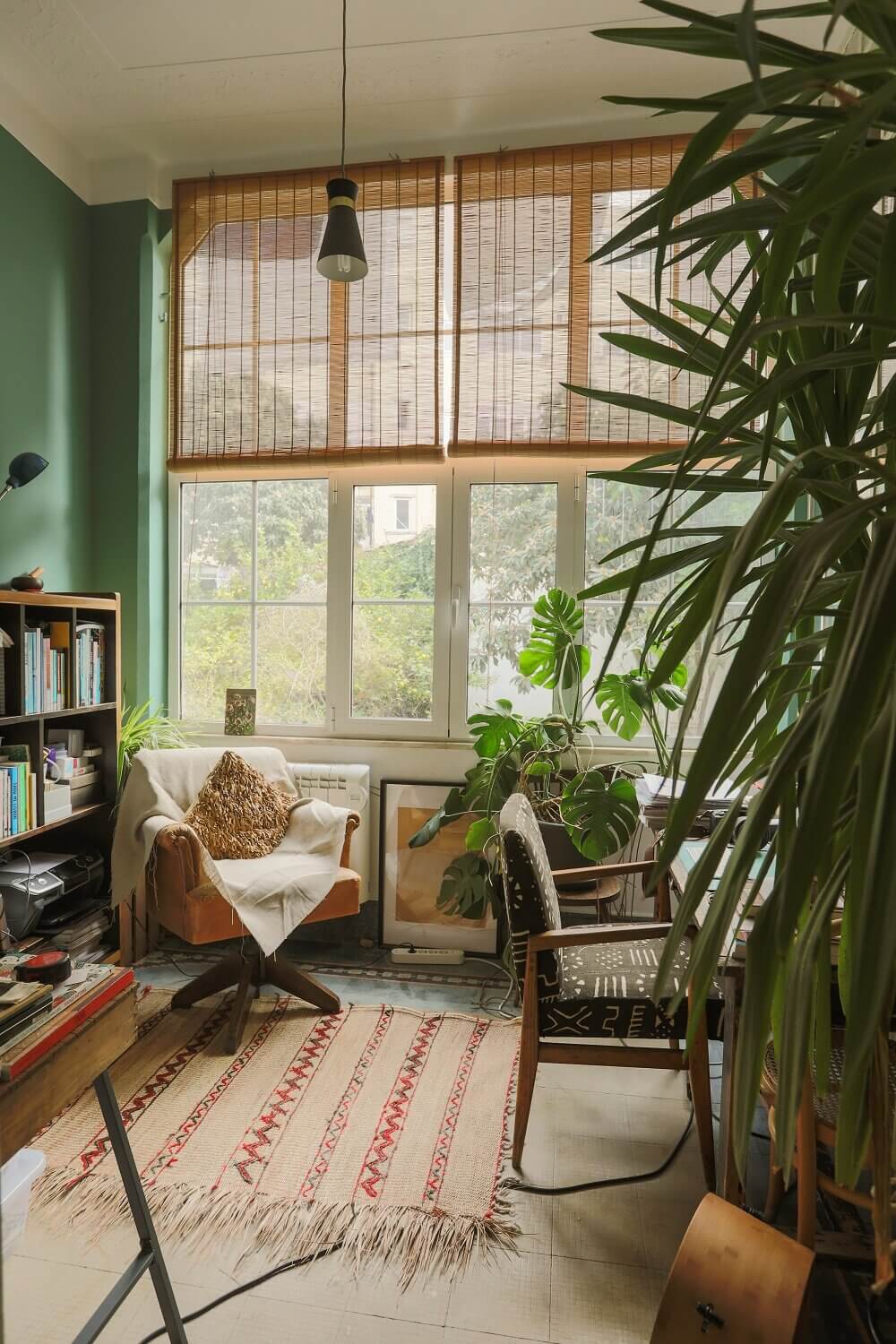 Do you have a dream interior design project?
My next one, I hope… An old city house from the last century or a farm. I don't know yet because it would probably mean to leave Lisbon (too expensive now!) for another city and I need to mach the new house with an interest for the new city. I would love to create a home with a creative studio where I can organize workshops with local artisans.
Paula, thank you so much for showing us your beautiful home. And make sure to check out Paula's work at Luz Editions