A Modern Norwegian Log House Decorated for Christmas
Christmas is fast approaching an you may be in need of some Christmas interior inspiration. And if you prefer a more minimalistic approach to Christmas decorating then you will find inspiration in this Norwegian log home decorated with the Christmas collection from Norwegian home brand Slettvoll.
Slettvoll calls this "Christmas at the Cabin" though personally I think this house is a little bigger than a cabin. But no matter how they call it, the design is lovely if you want to combine rustic and natural elements with modern design.
"The cabin is often a place where we can put our daily lives aside and spend time with each other – a haven with the ideal setting for a great holiday celebration."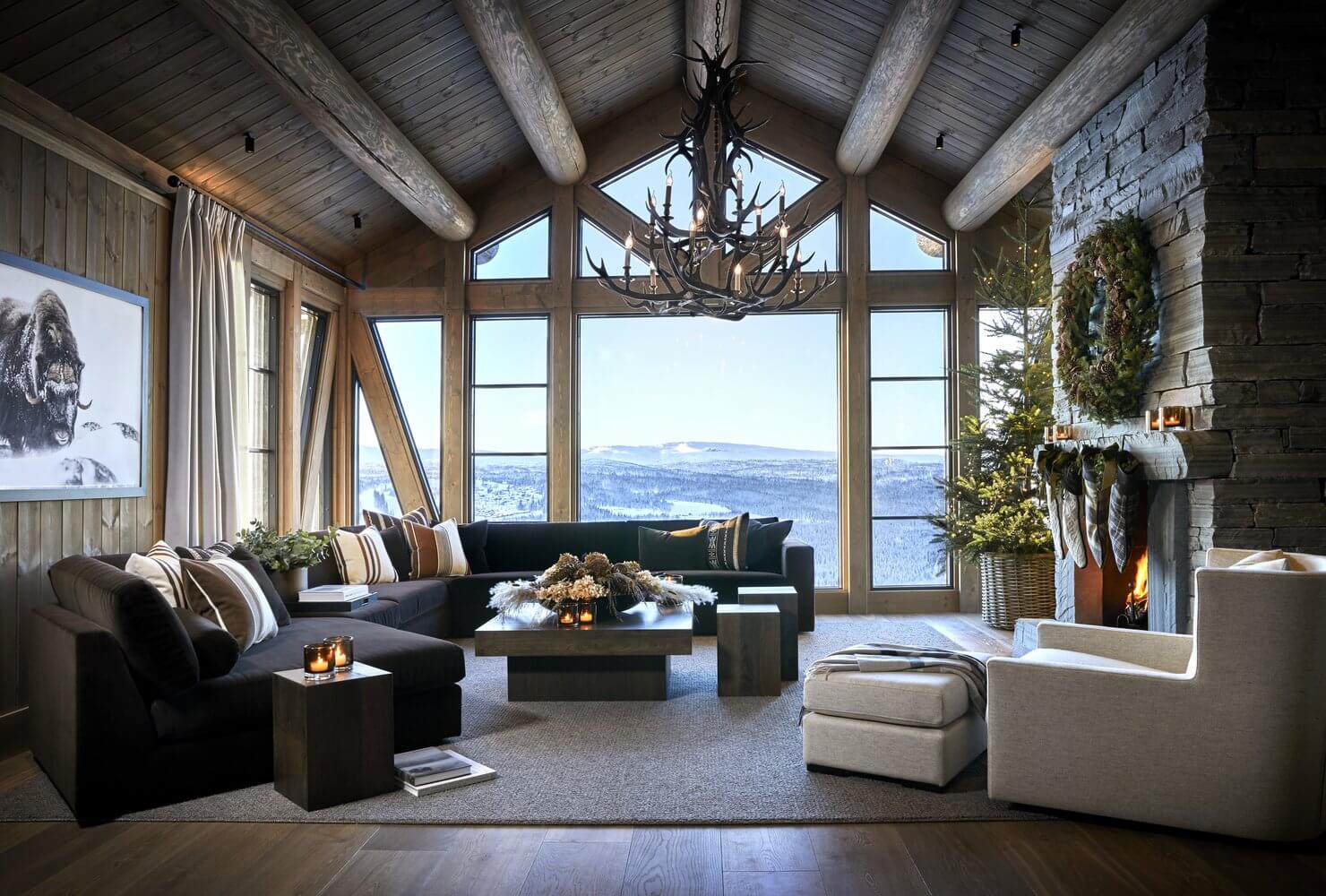 The living room is this log house pairs traditional log house elements with modern furniture. The large glass wall provides a stunning view of the surrounding winter landscape, which can be perfecty enjoyed from the warm living room with a stone fireplace.
Among the Christmas decorations you will find Slettvoll's own Christmas stockings, sewn by skilled craftsmen from Sunnmøre.
The stockings are made from exclusive fabrics with leather or velour edges, in a variety of models that allow the entire family to choose their own stocking. The timeless design and long-lasting quality allow you to relive happy memories year after year.
Christmas is all about feelings. About the atmosphere, traditions, and humanity. Our surroundings, especially at Christmas, have a big say in how we experience these feelings and find the good old Christmas atmosphere.
Slettvoll is dedicated to creating homes that can be personalized. Thir furniture, decor, and fabrics have been carefully selected to fit into a variety of styles and seasons – including Christmas.
Wake up with a view in a hotel style bedroom with luxurious bedding and warm brown color accents.
photography by Slettvoll