A Romantic Apartment with Original Details
In a late 19th-century apartment complex in Stockholm, you can find this beautiful romantic family home with subtle color accents, original details, and a large balcony.
The house was built in 1899, and the grand rooms feature many historical features like a beautiful fireplace in the living room, ceiling rosettes, mirror doors, a wooden floor laid in a herringbone pattern, and high ceilings. These historic details, in combination with the subtle color accents and antique furniture pieces, create a stunning home.
The 156 square meter home features four bedrooms and two bathrooms. And a tiny space that used to be a staircase has been turned into a music room. I absolutely adore this home, it's s charming and with the many bedrooms it is a perfect family apartment.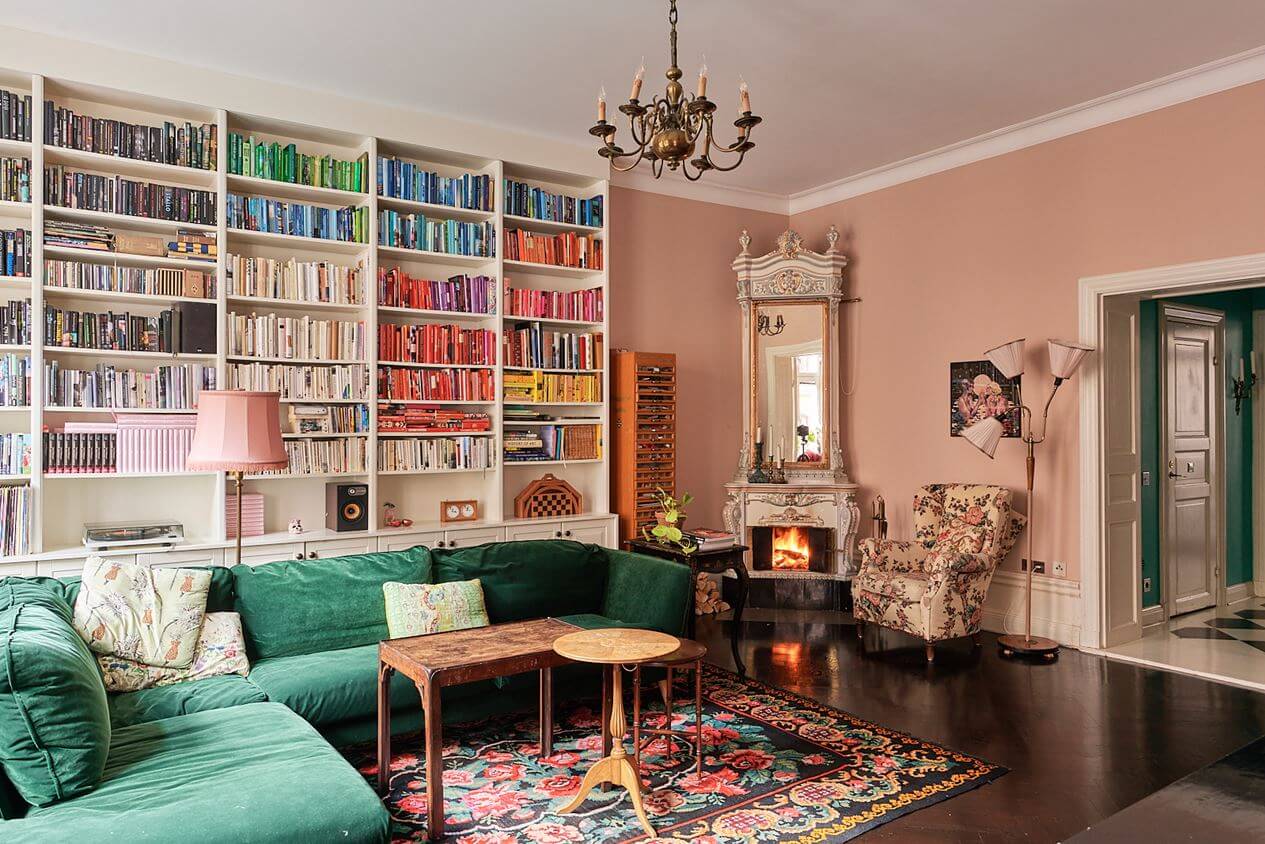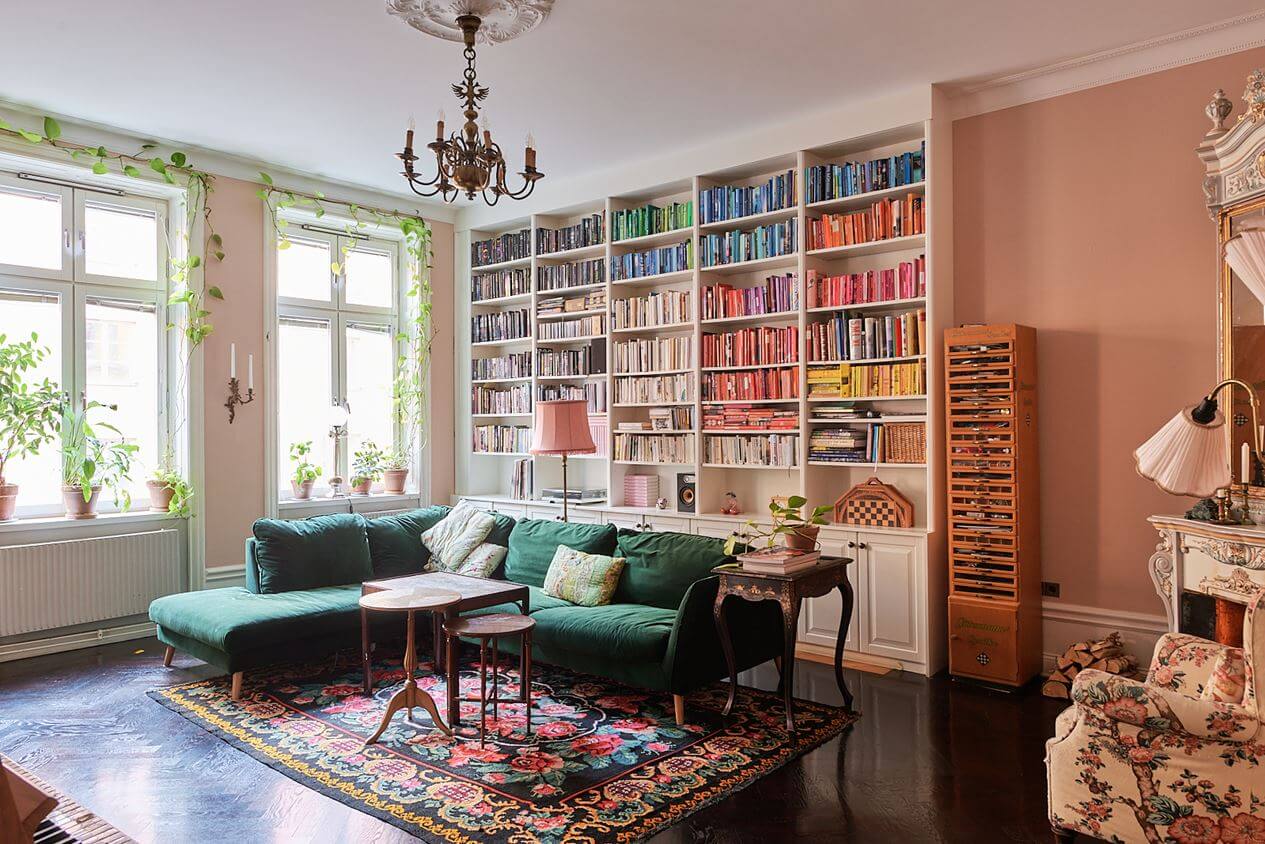 The living room is a bright space with two large windows and high ceilings. Built-in bookshelves have been installed to create a "library vibe" and floral patterns are added with the rug and the armchair which add a romantic touch to the room.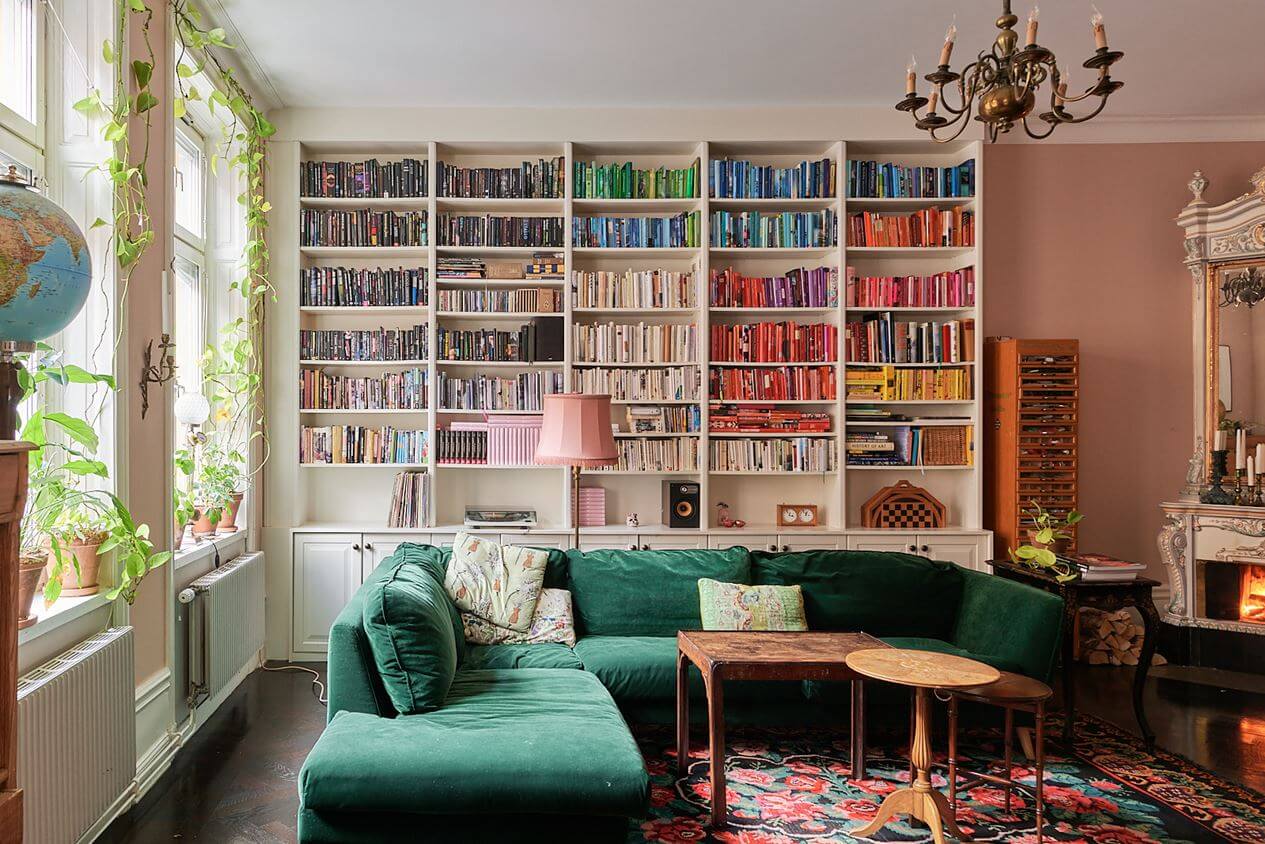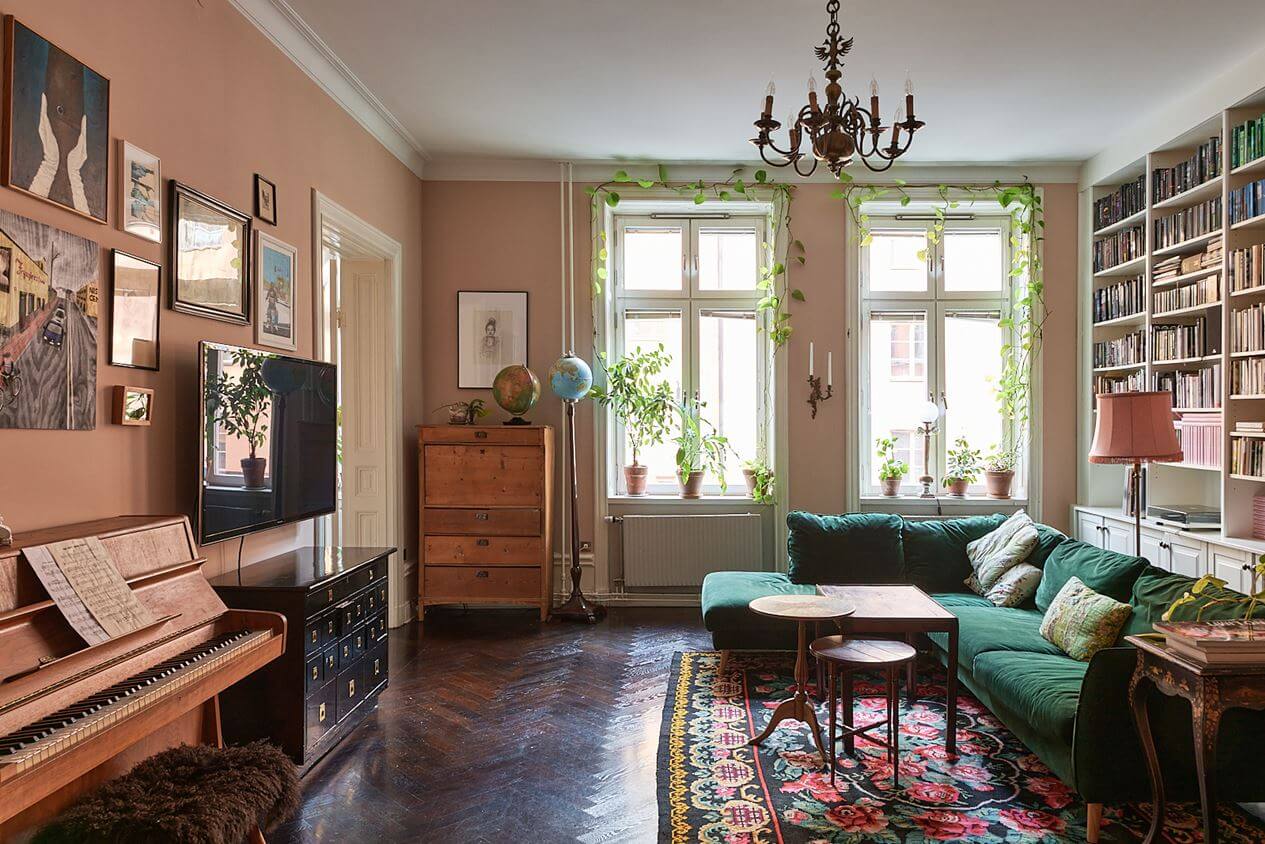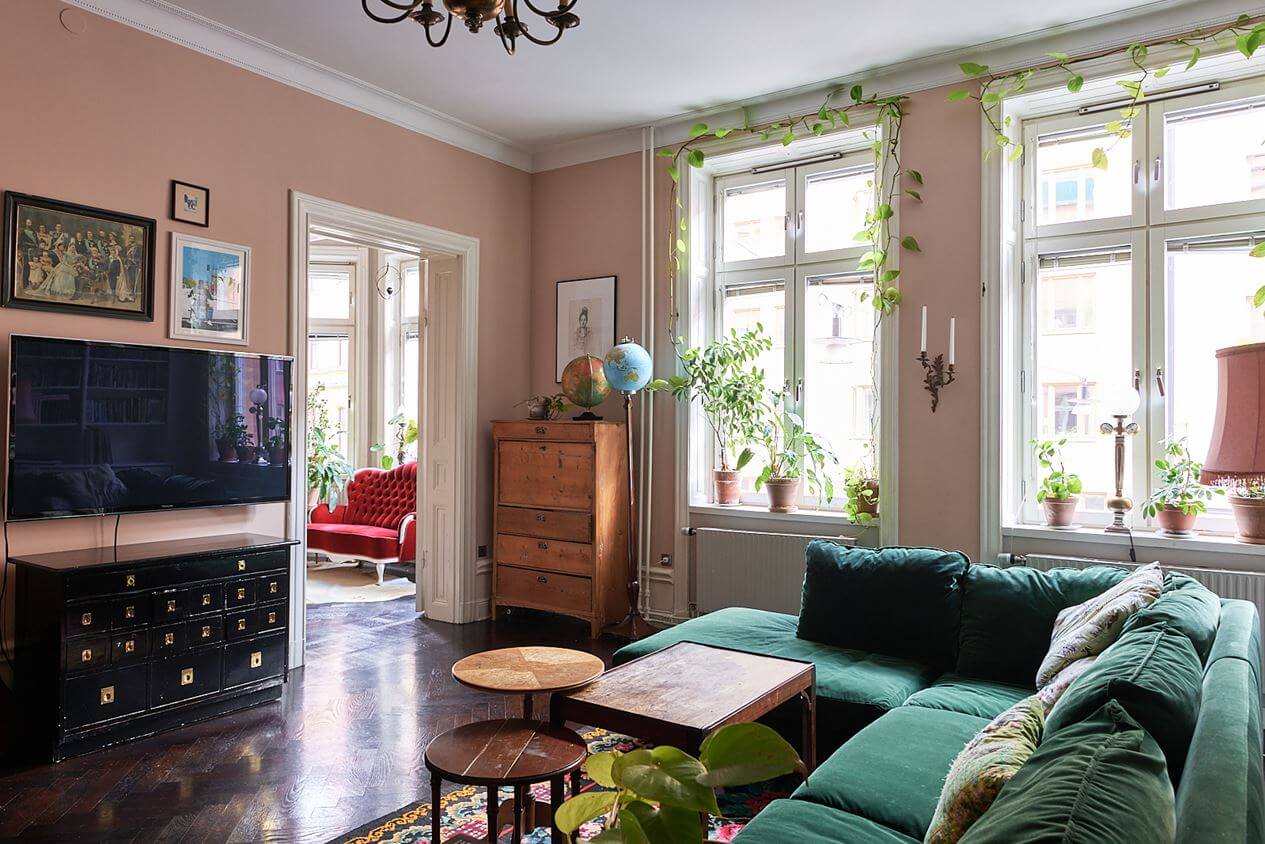 A beautiful original tiled fireplace sits in the corner of the room which warms up the room in the darker months.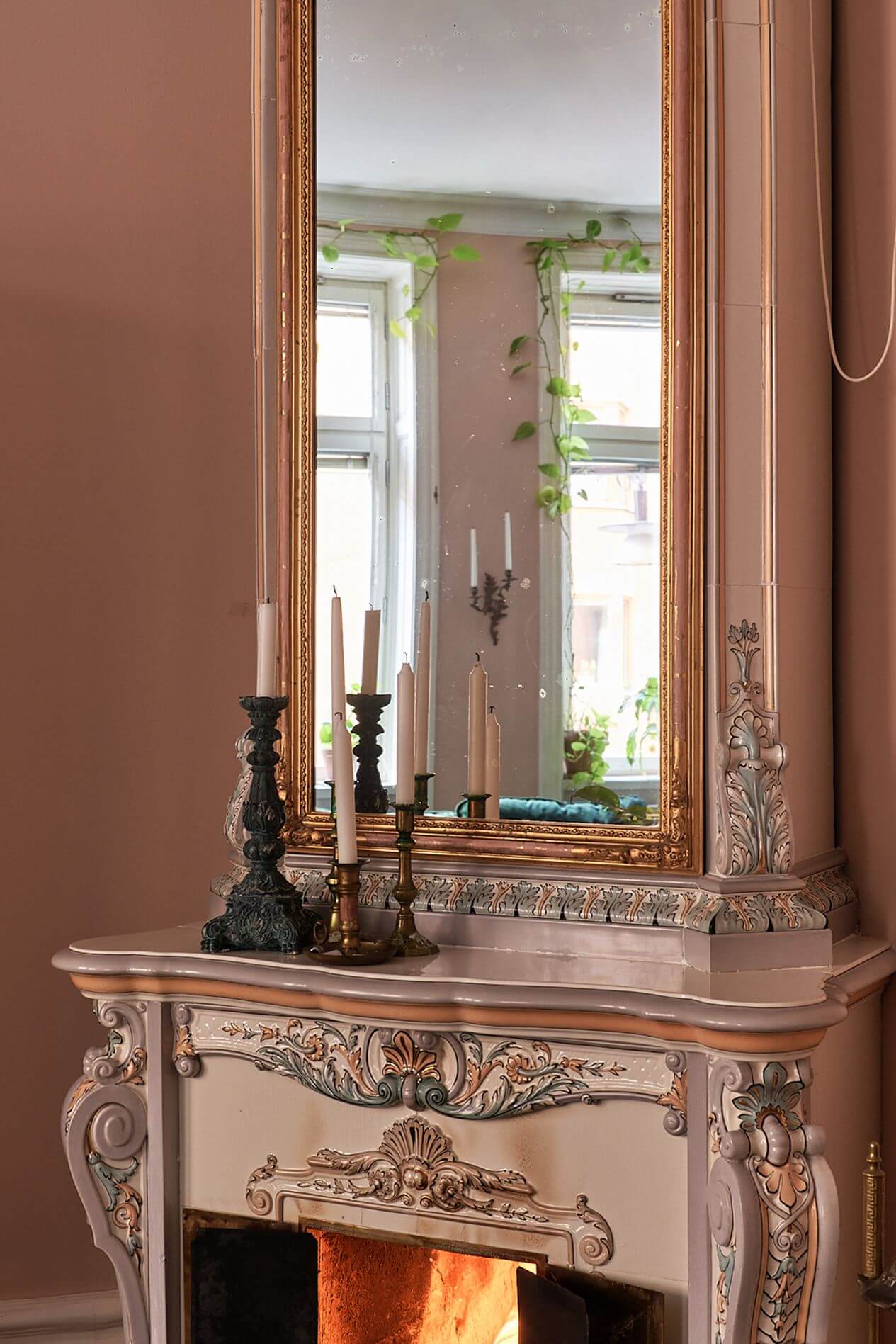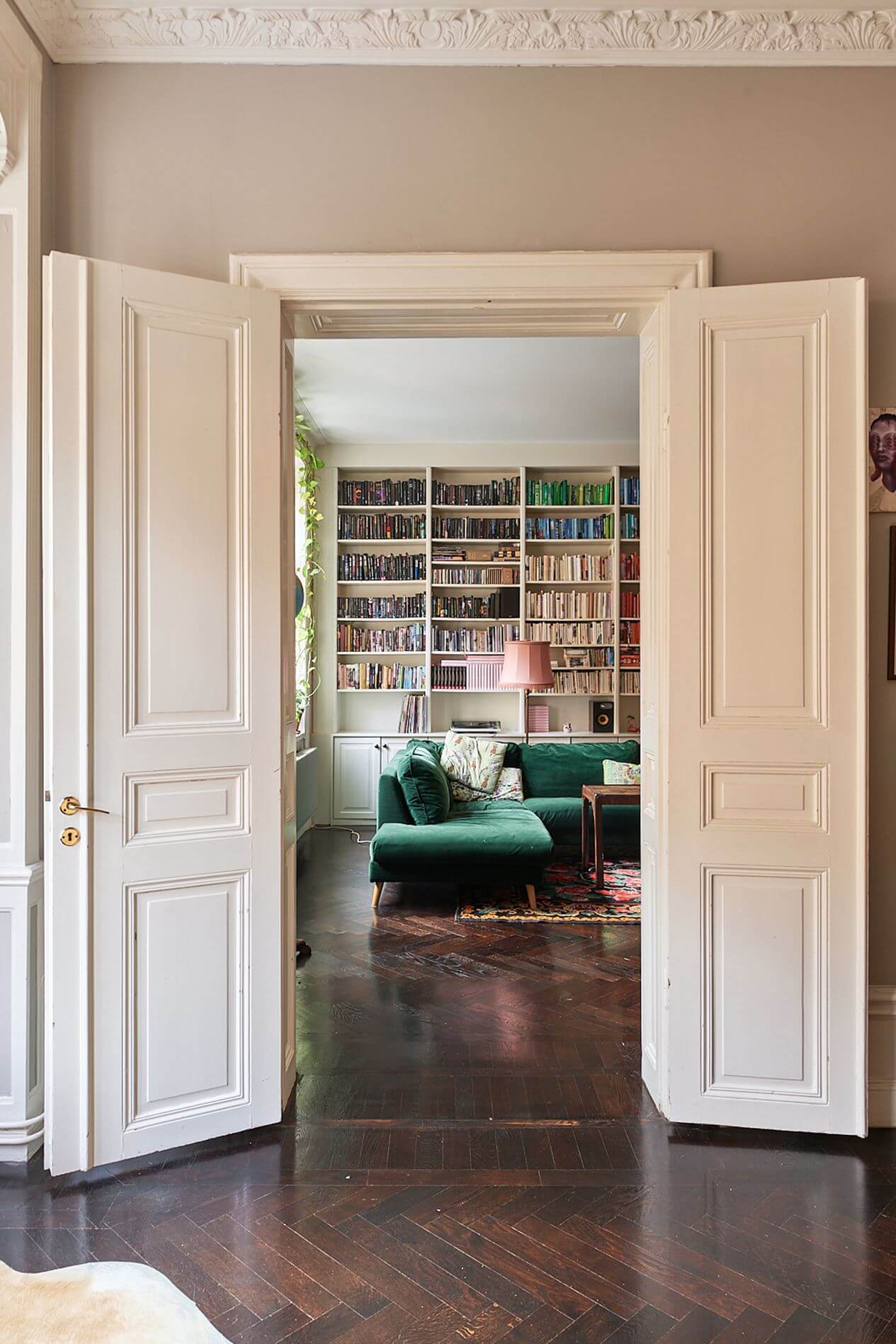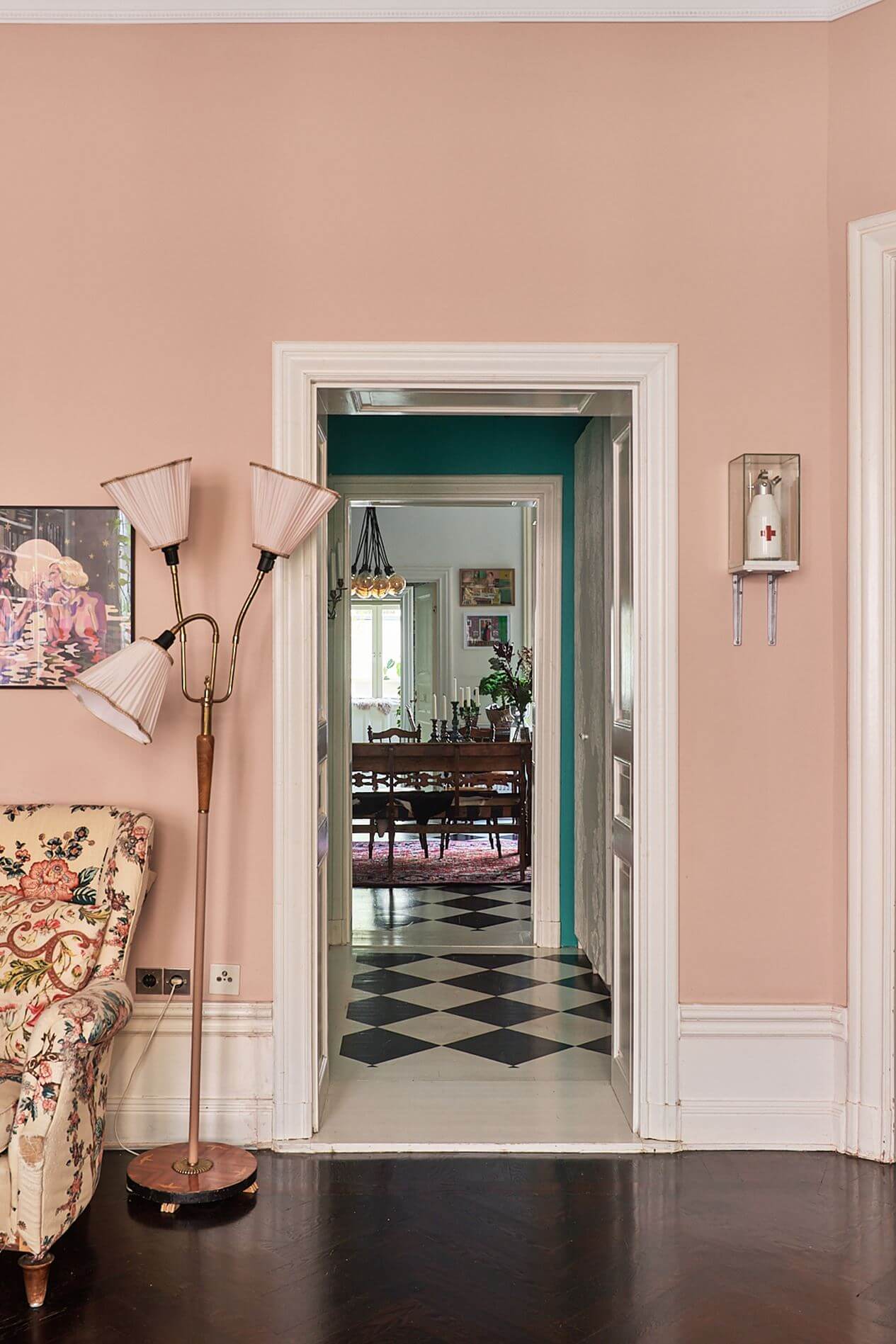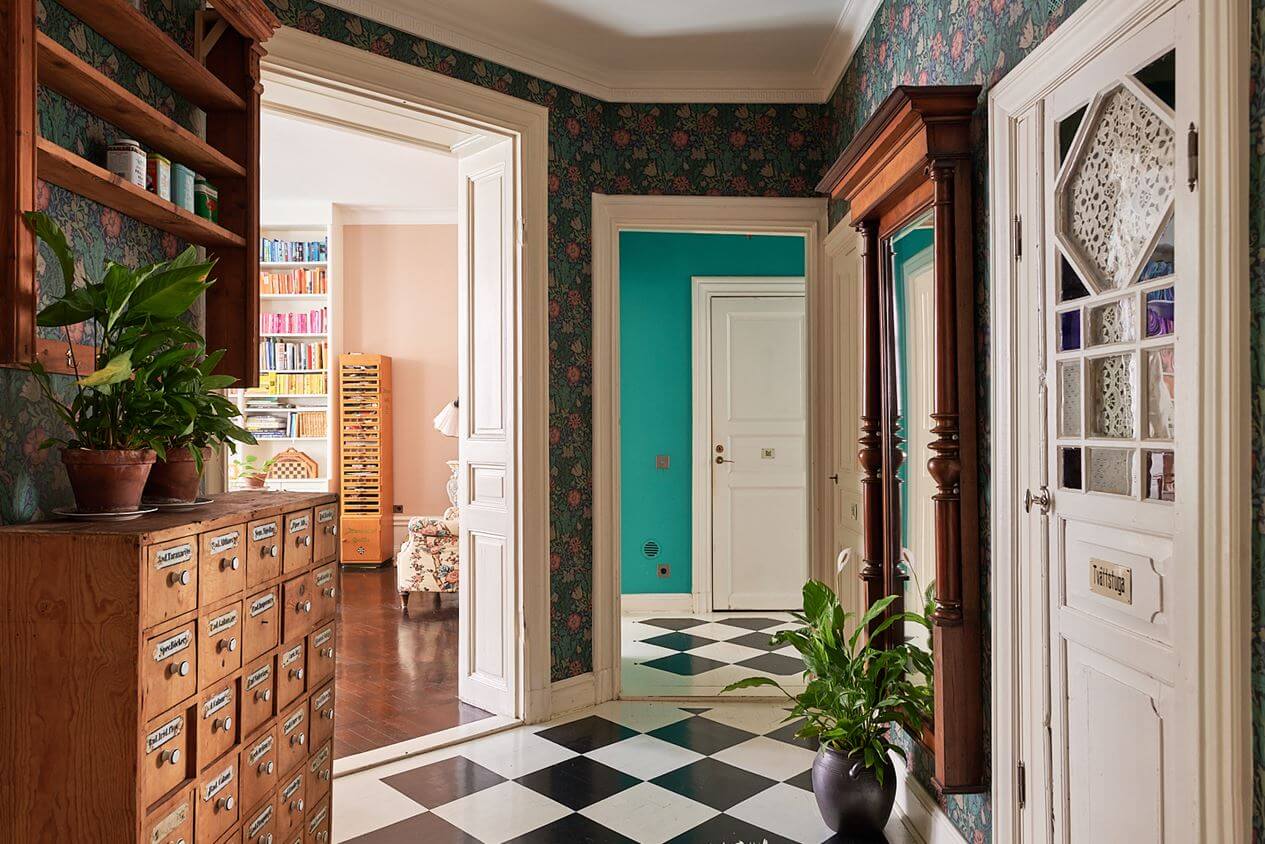 The hallway is decorated with William Morris "Compton" wallpaper.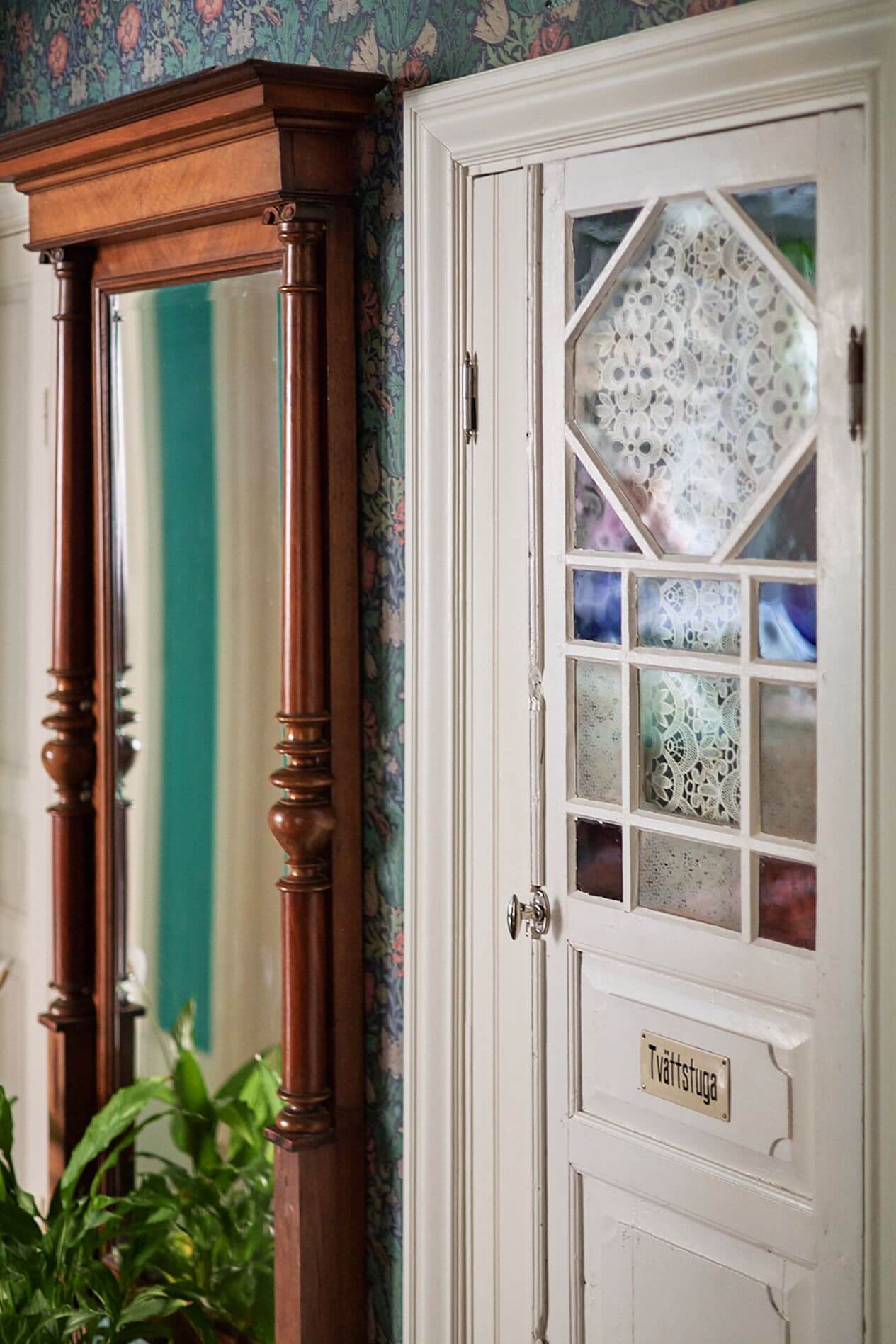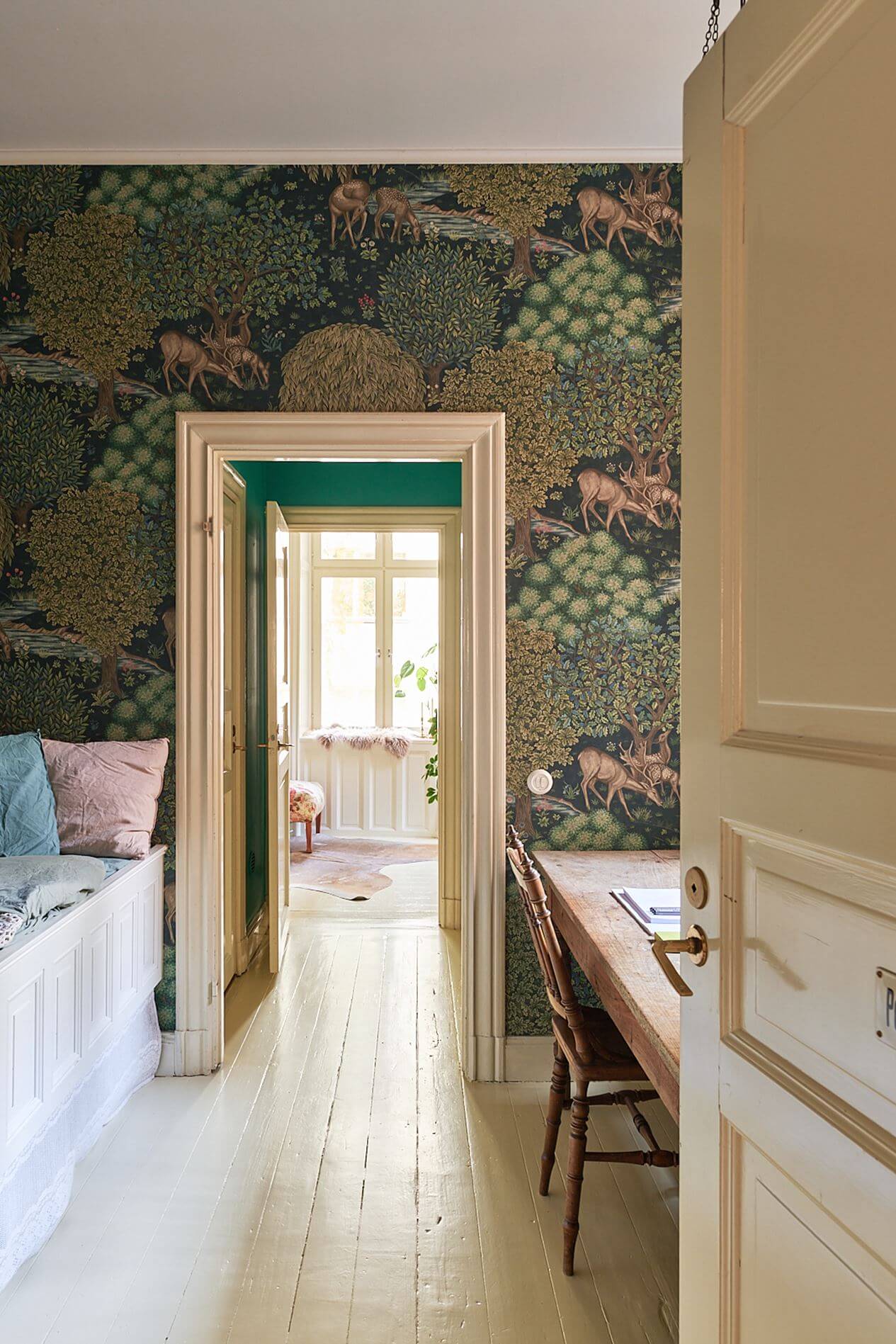 One of the smaller bedrooms has a bed niche and is decorated with William Morris "The Brook" wallpaper.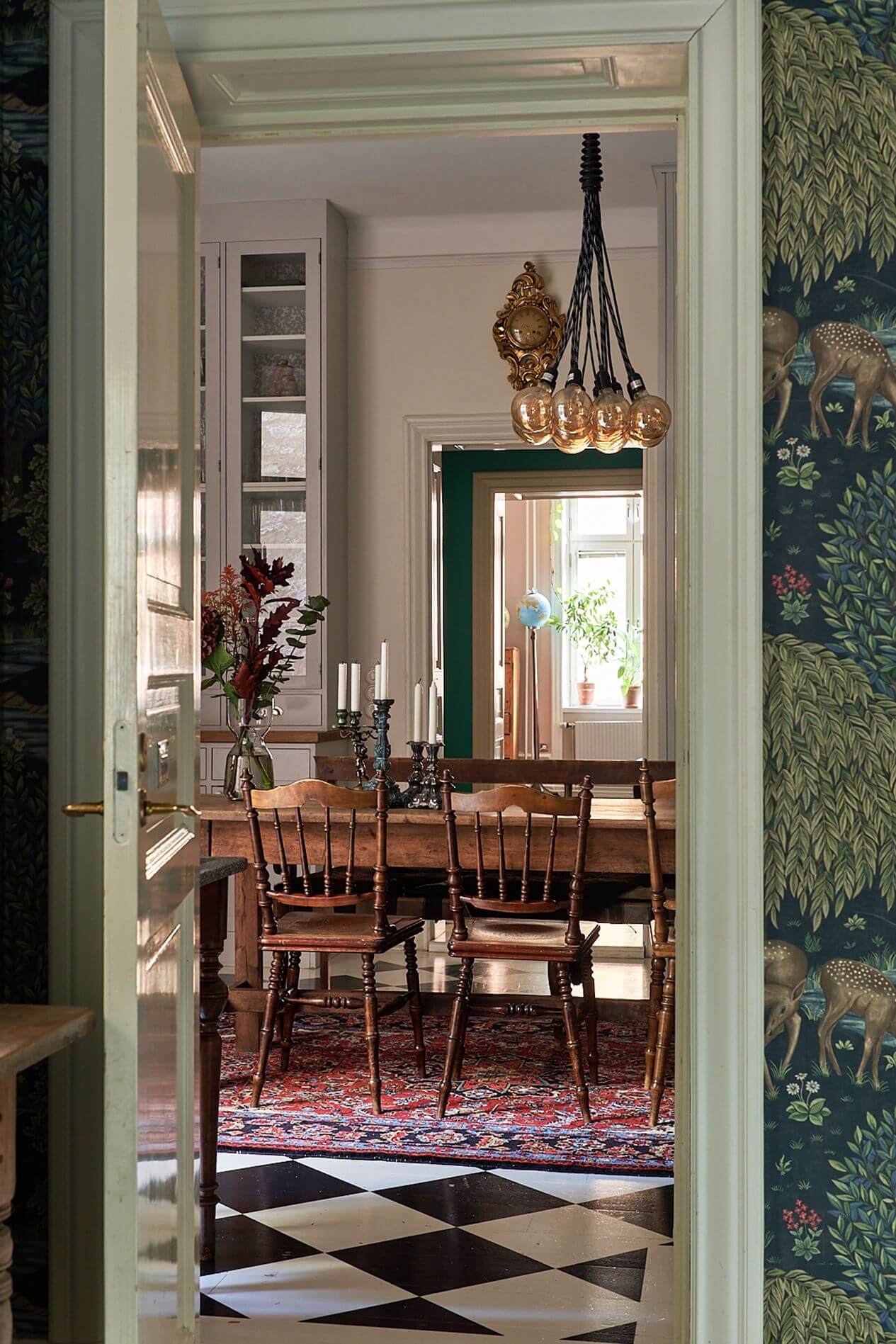 The kitchen is the heart of the home and it is big enough for a large dining table which offers plenty of seats for a big dinner party.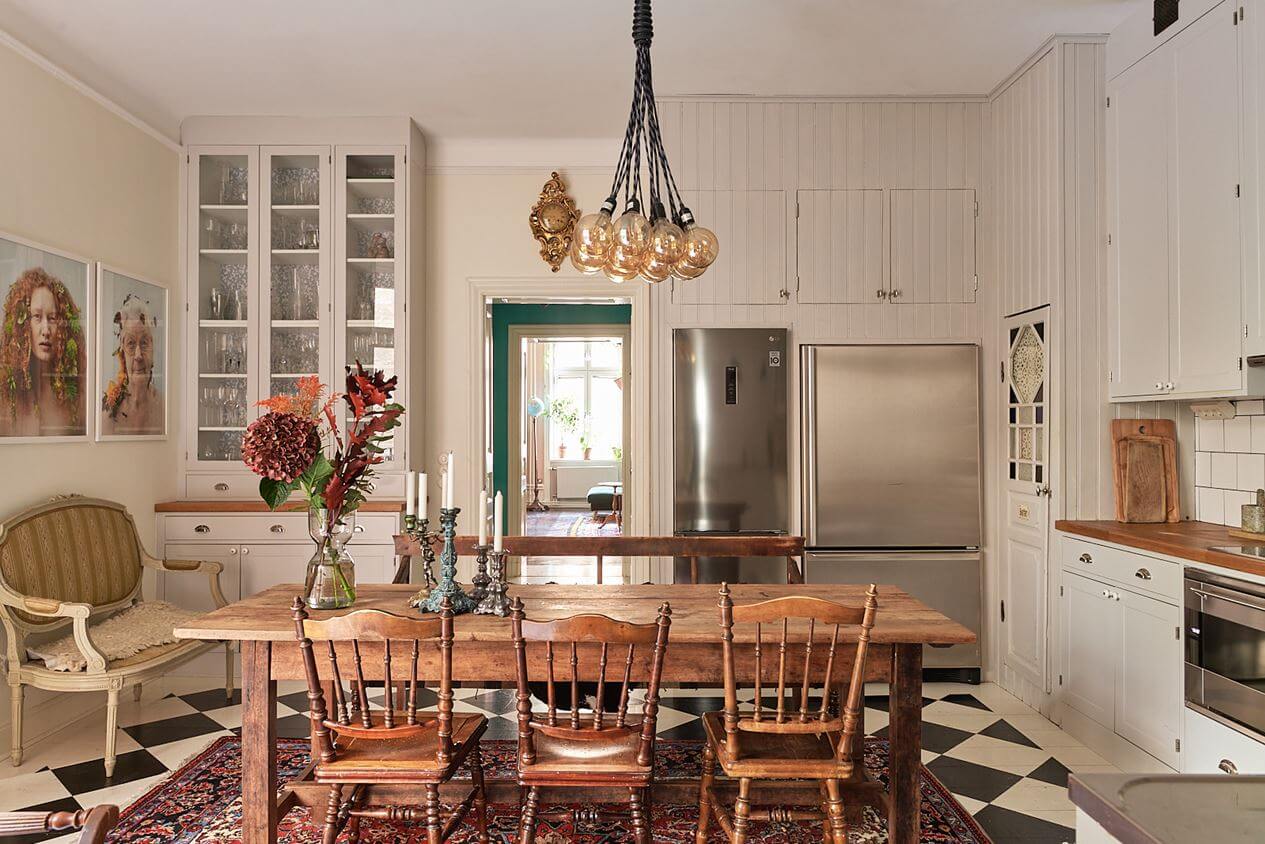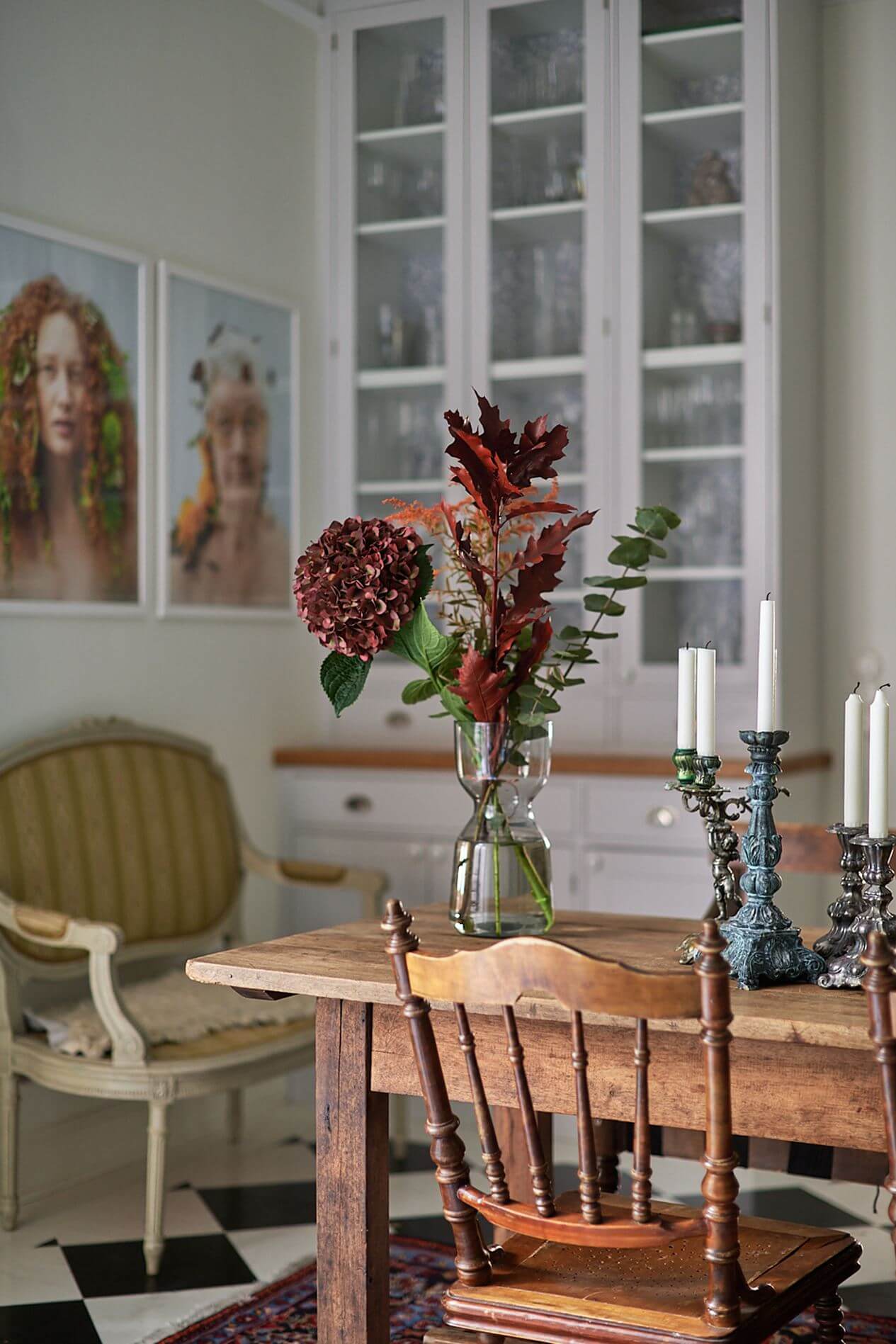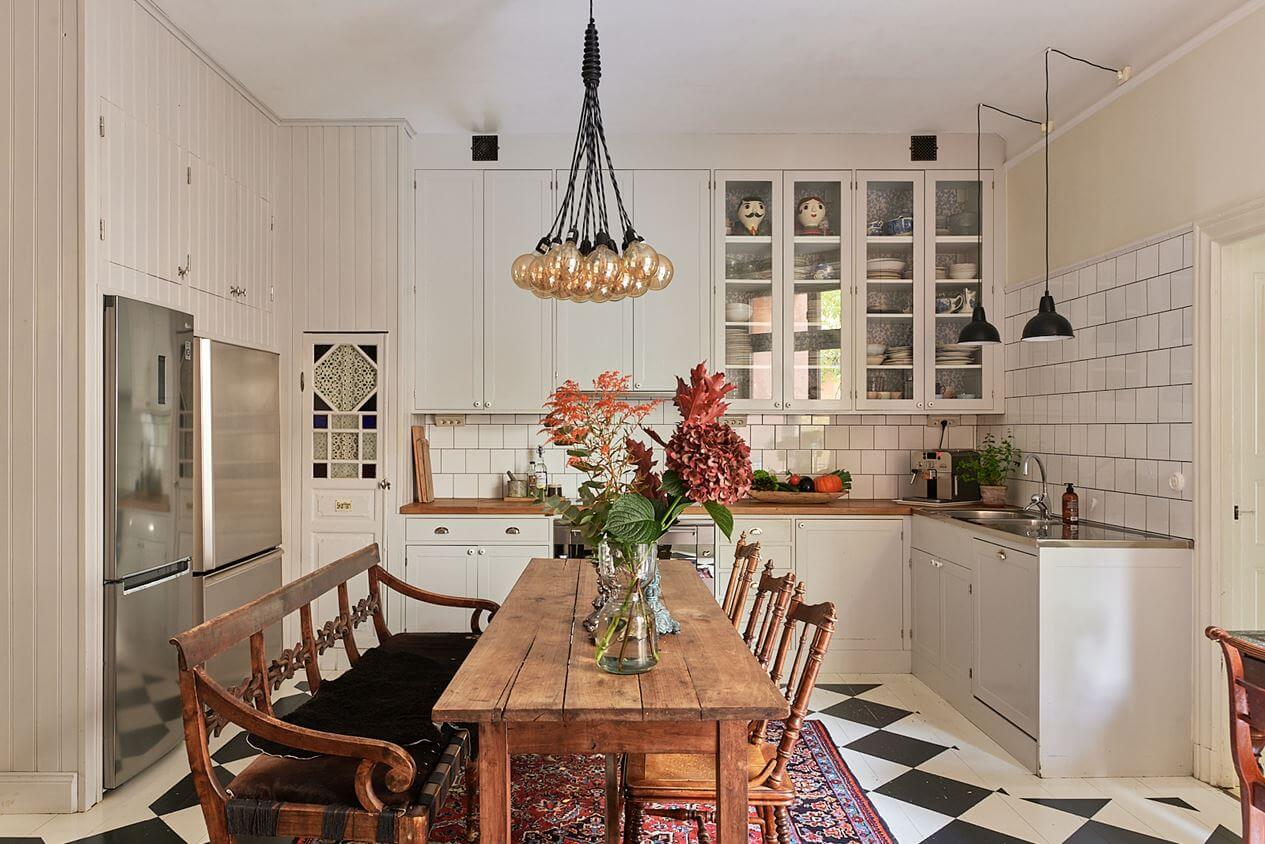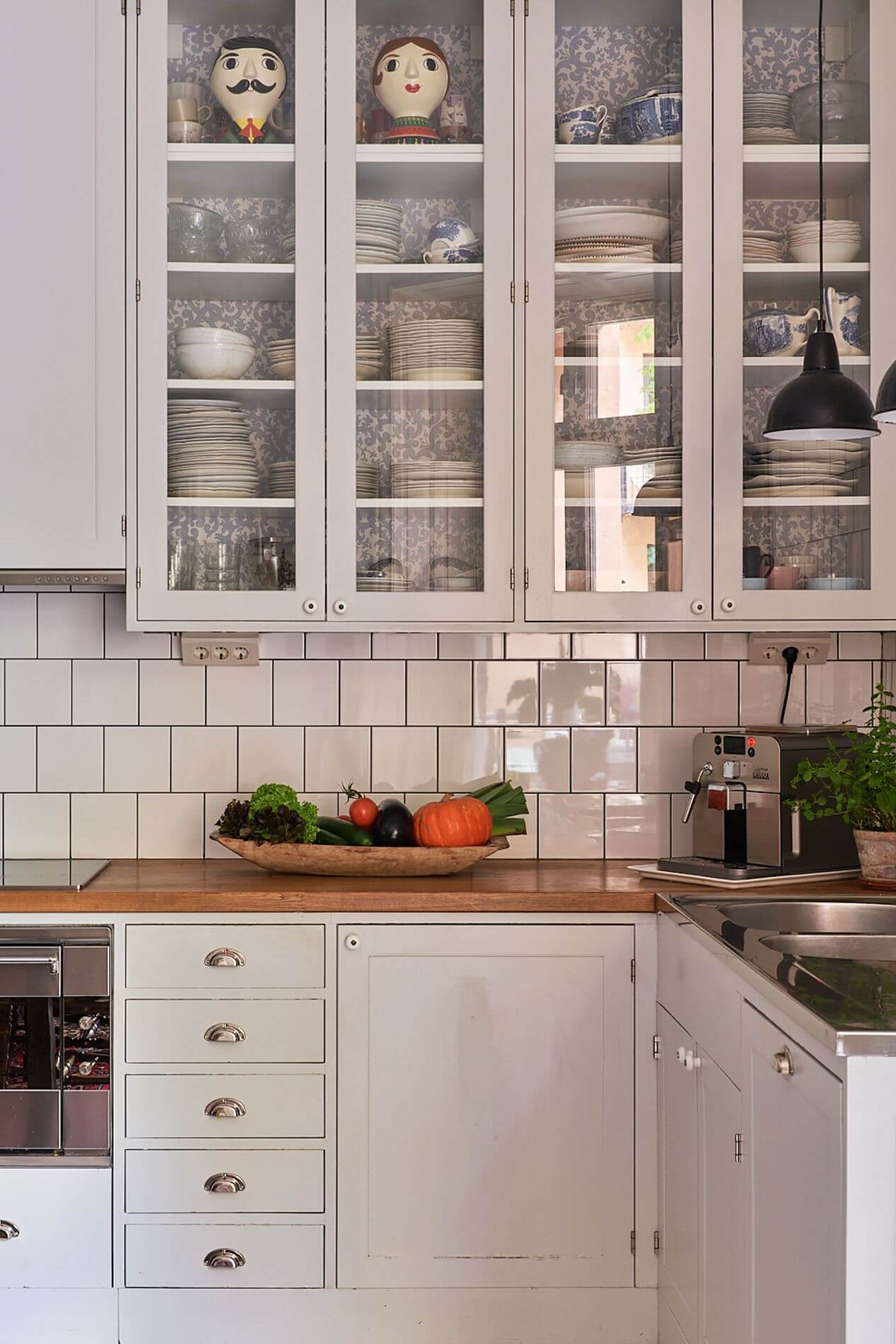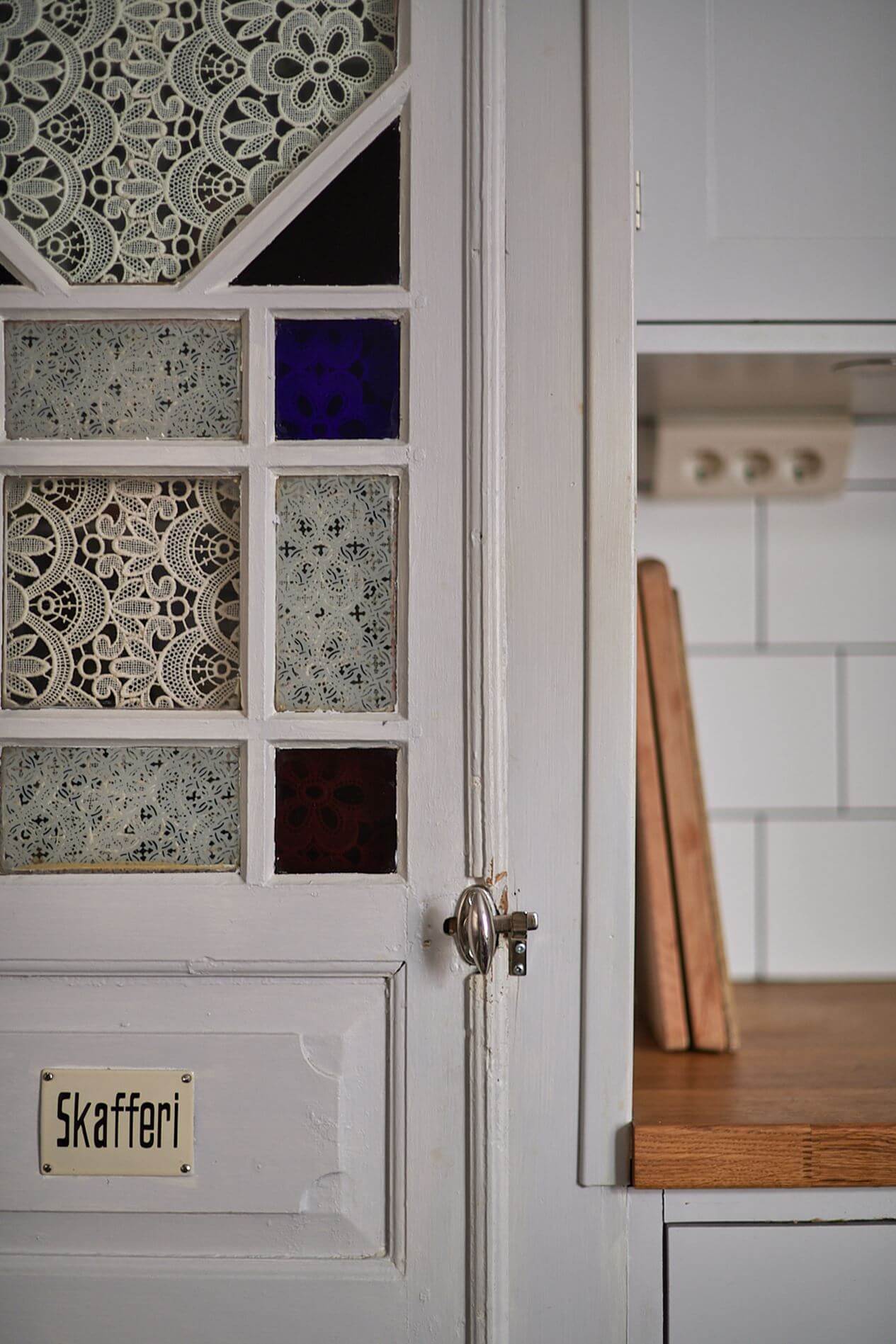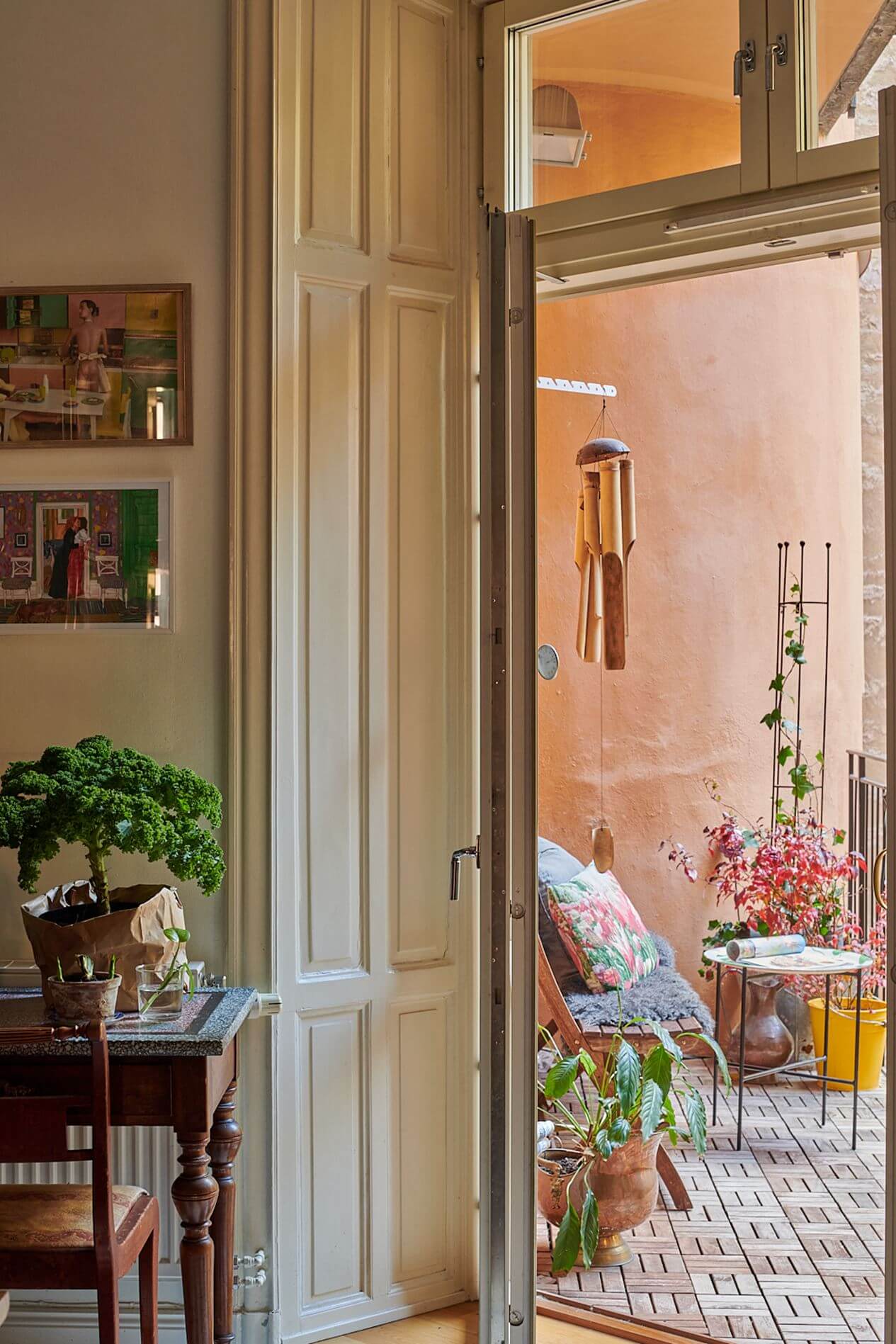 Attached to the kitchen is a large balcony that serves as an extra room during the summer months.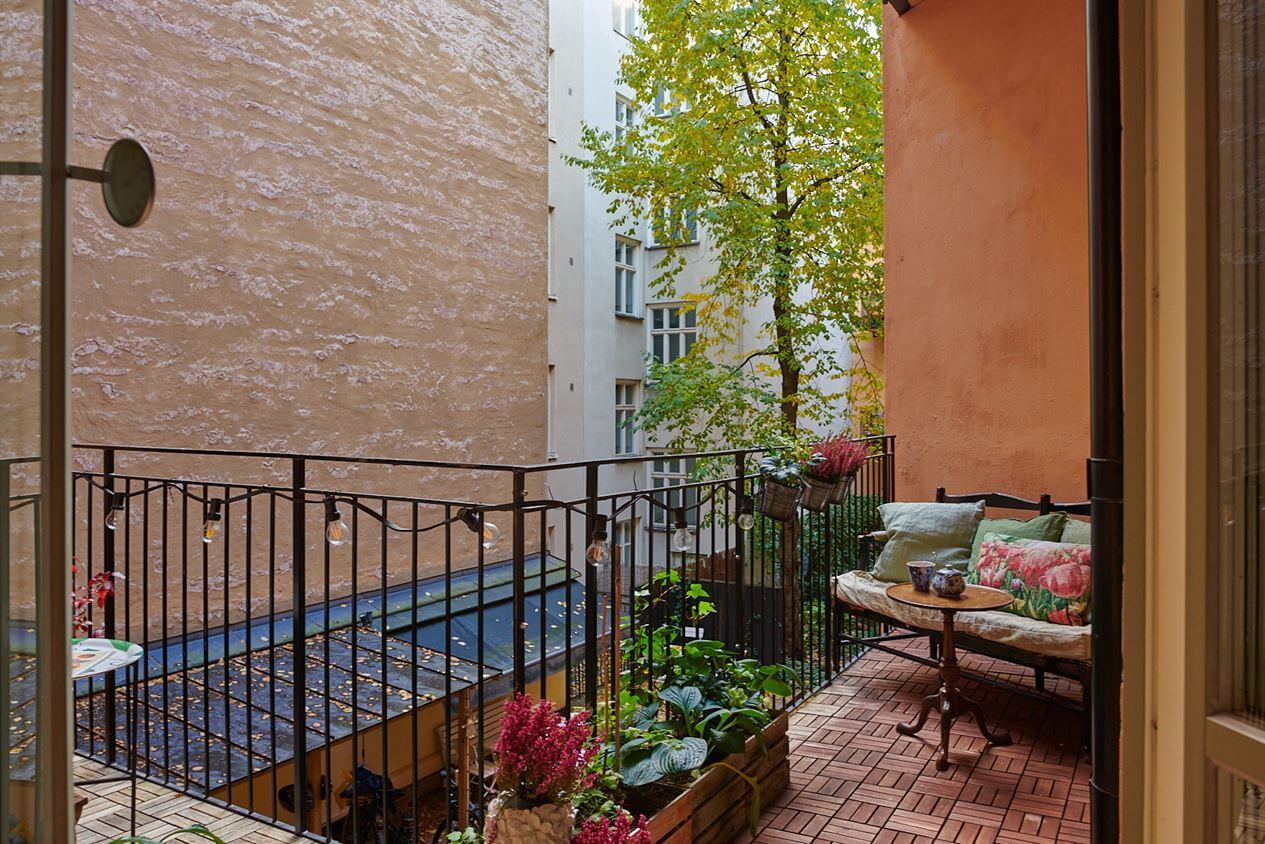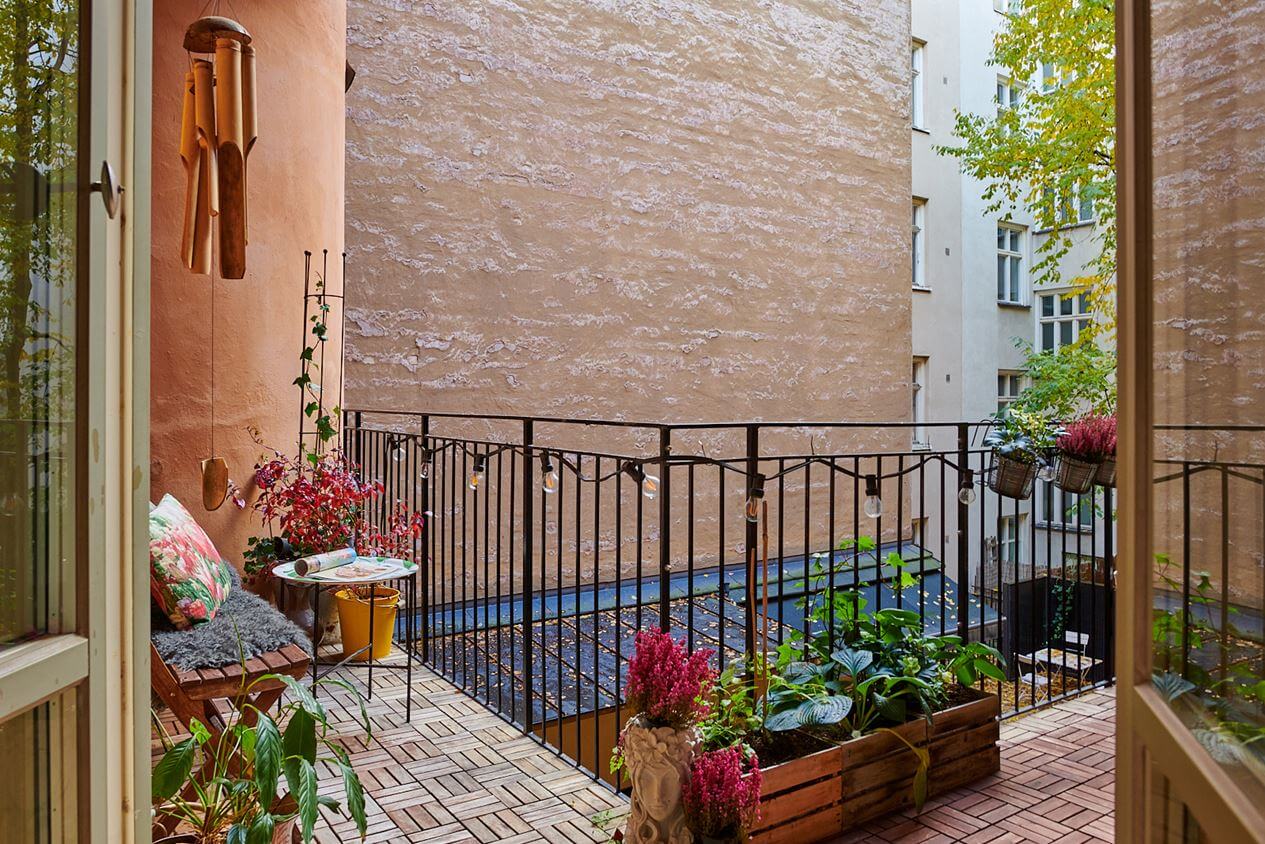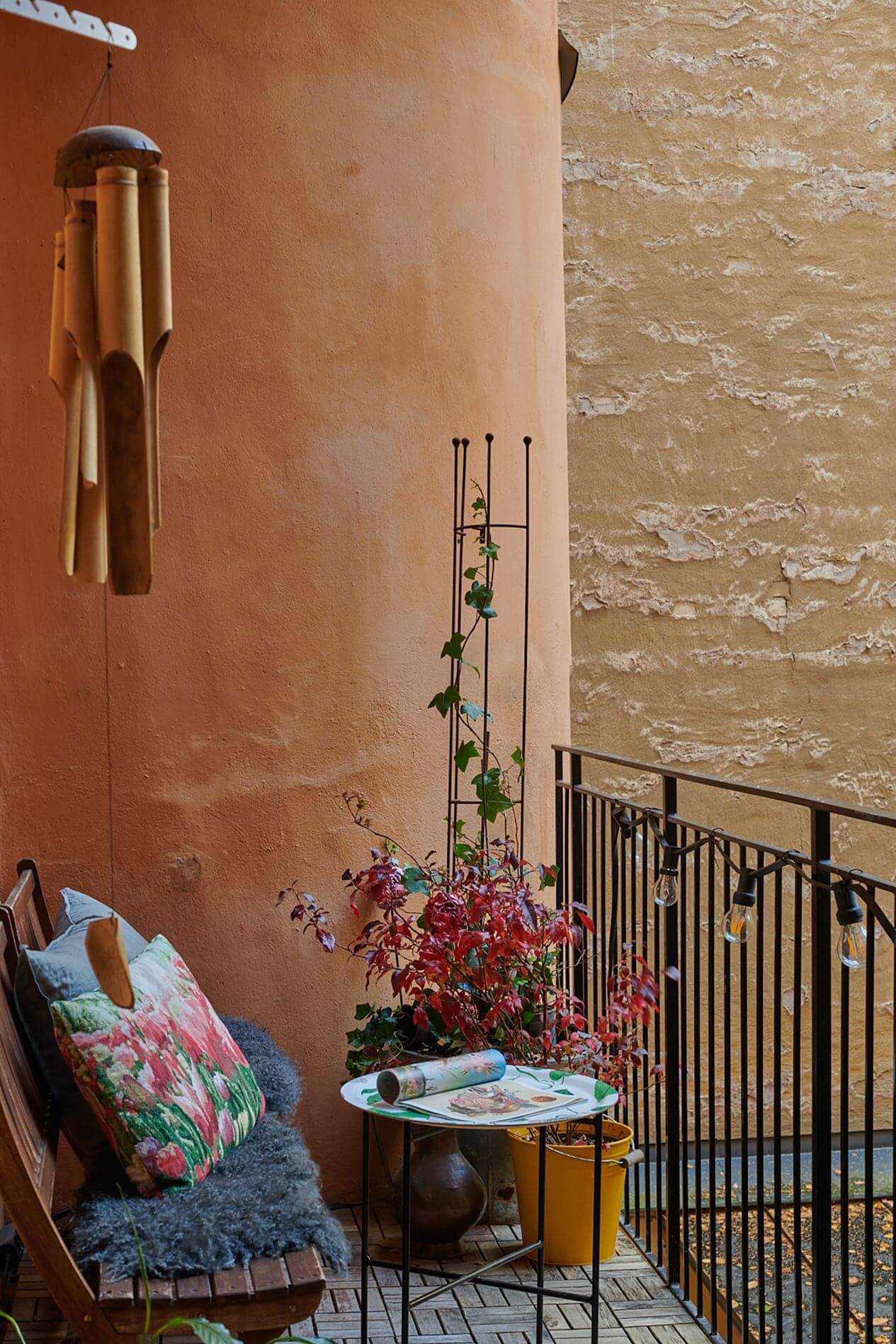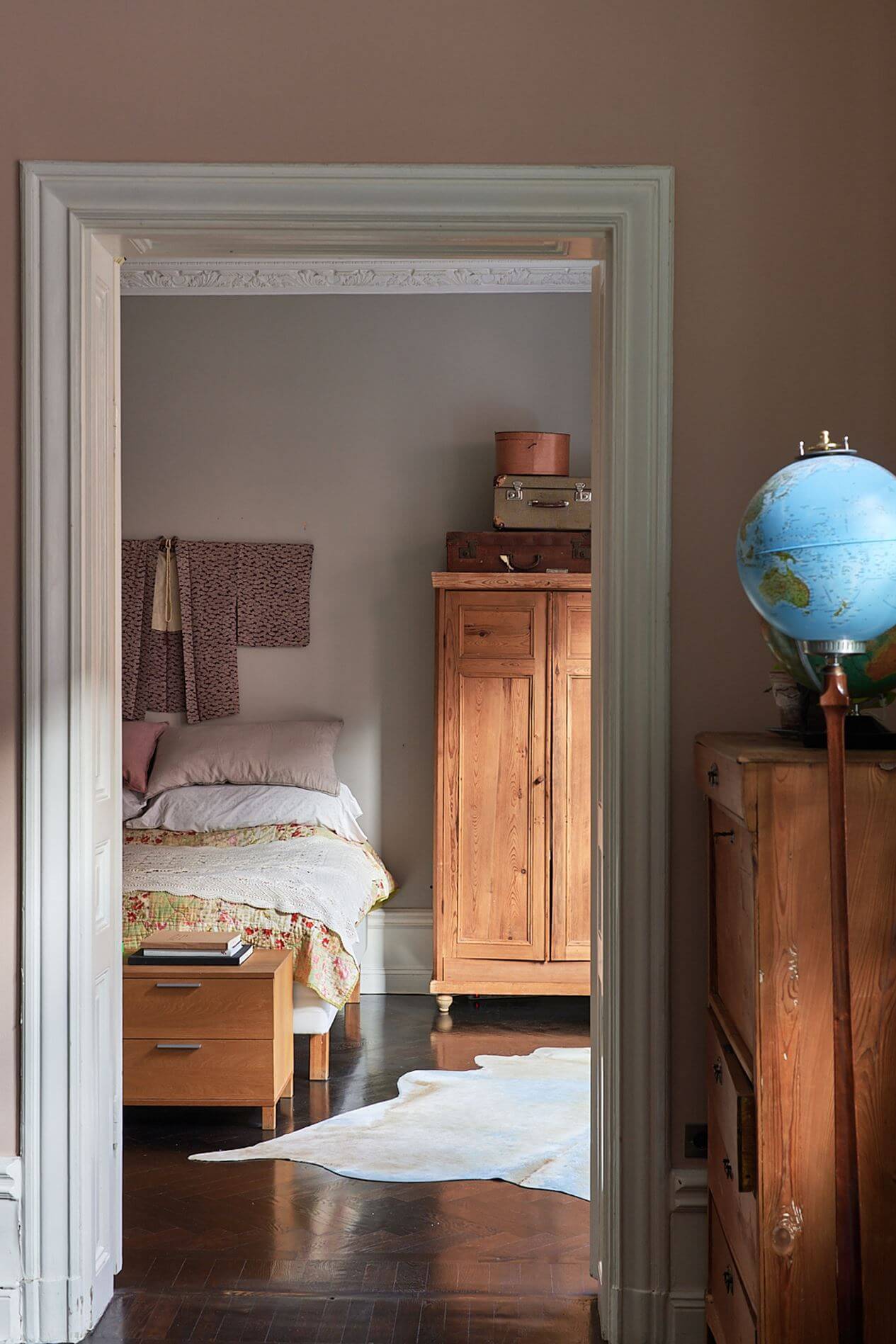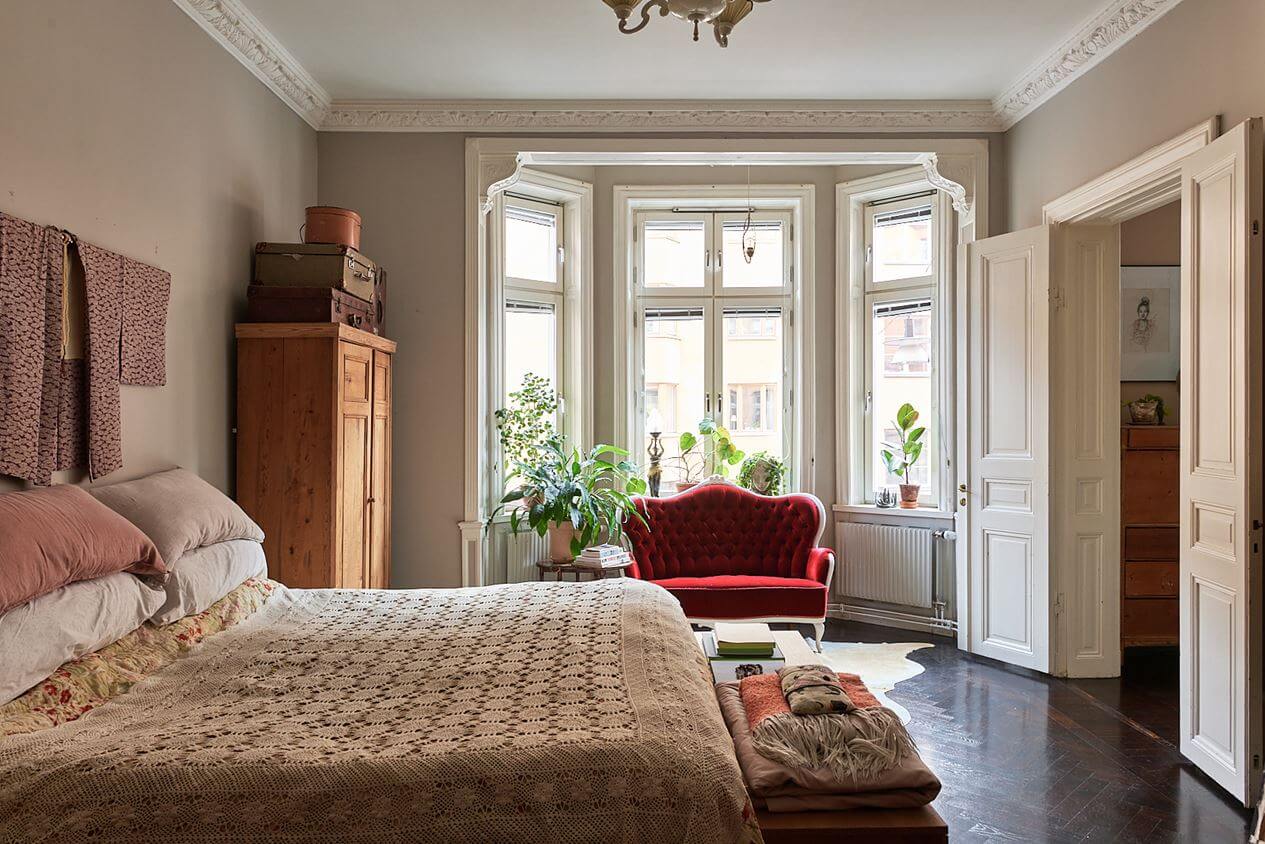 The master bedroom is attached to the living room. It has a beautiful bay window with original woodwork.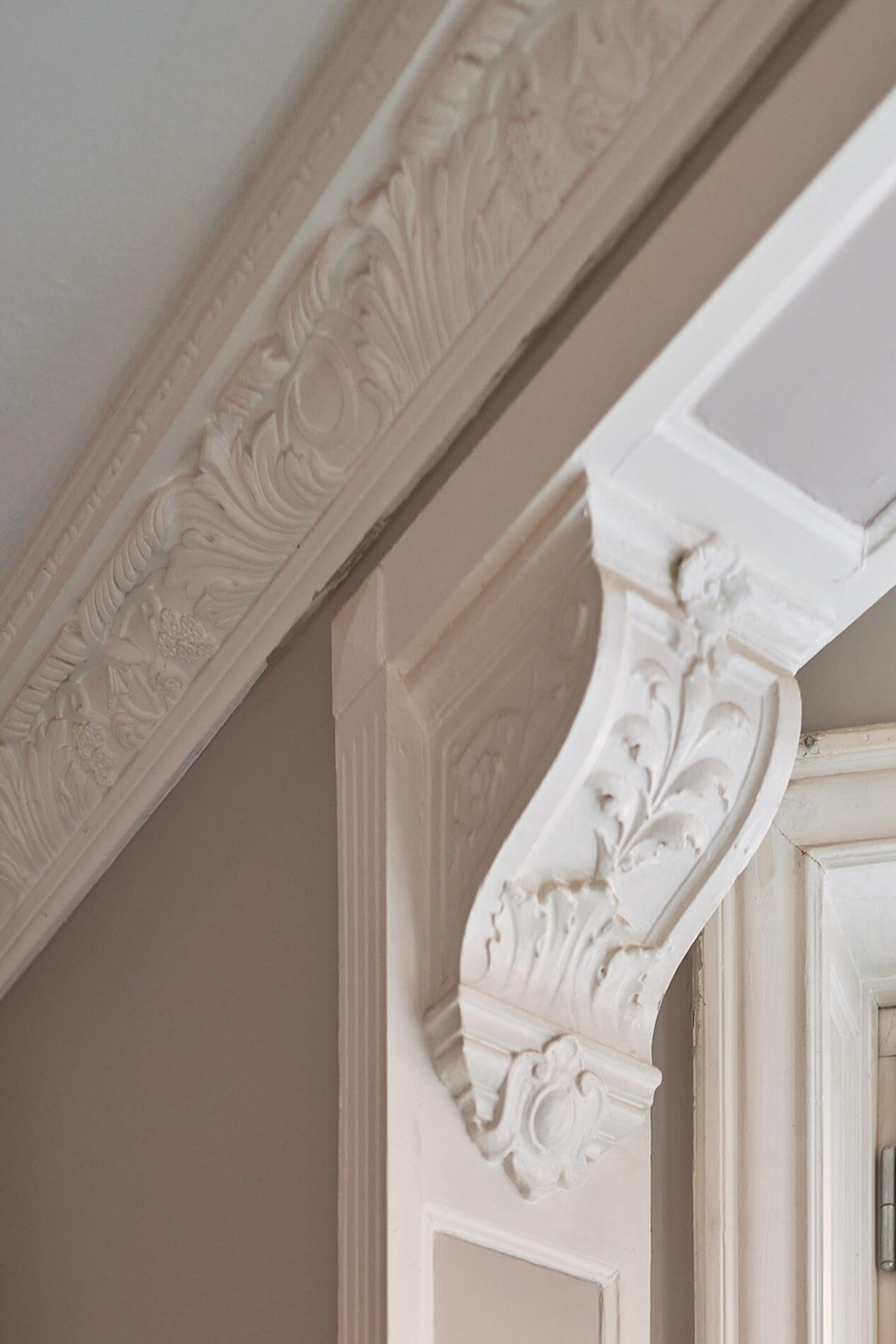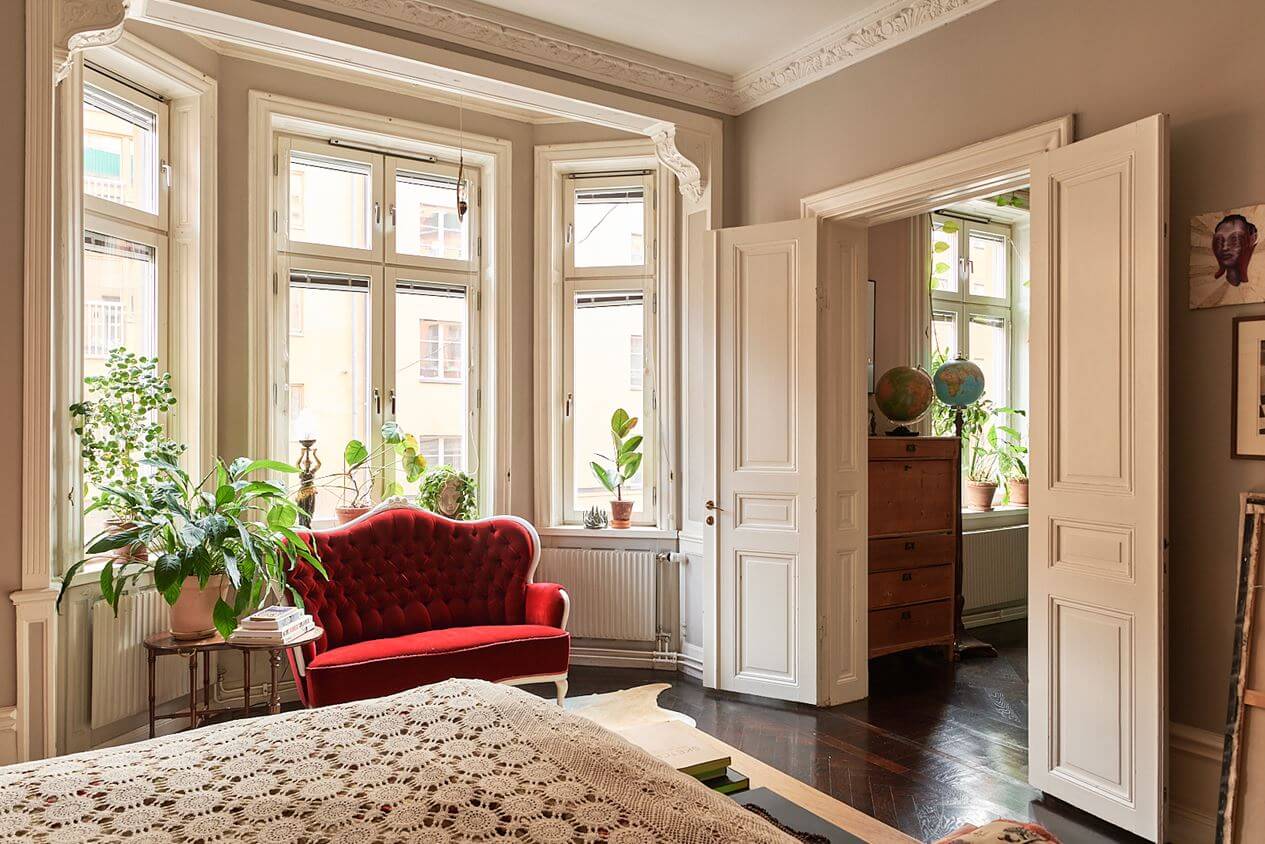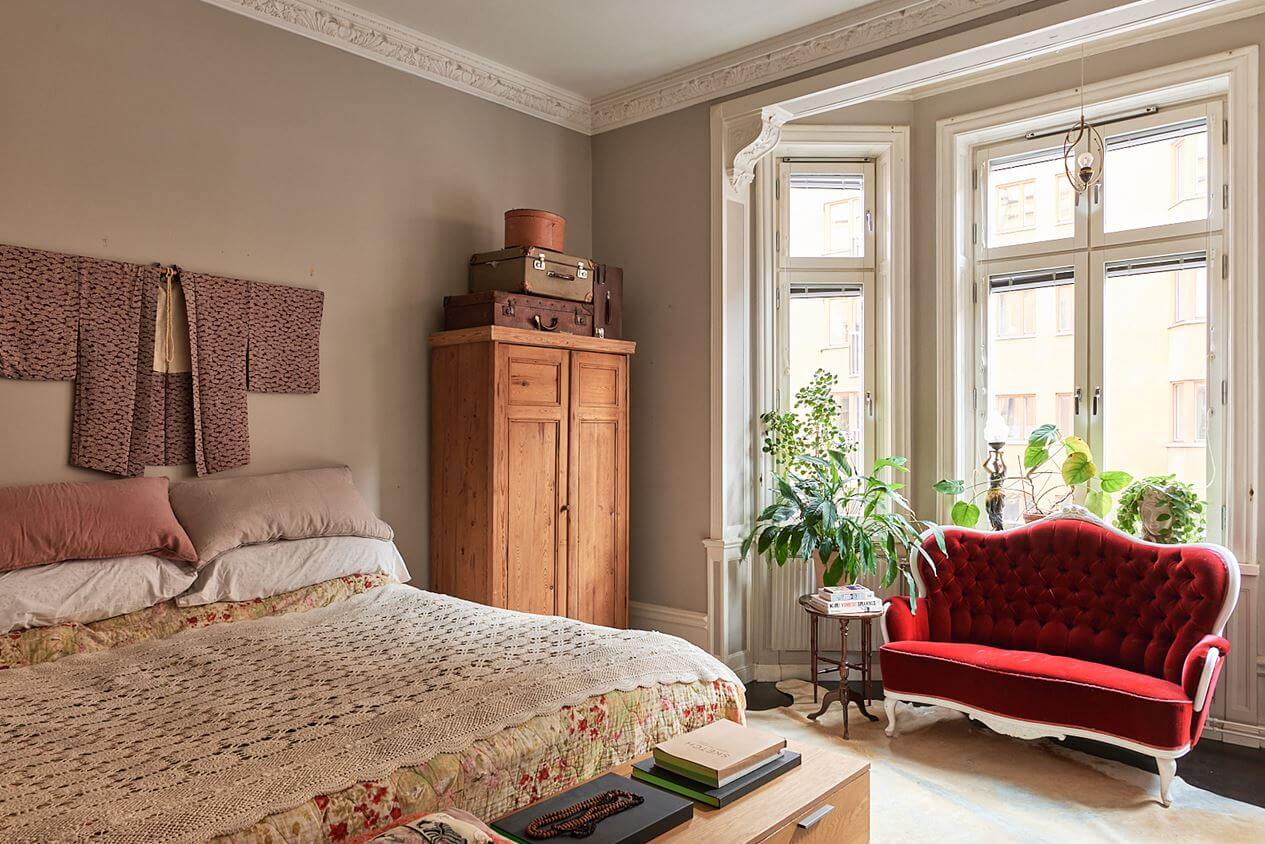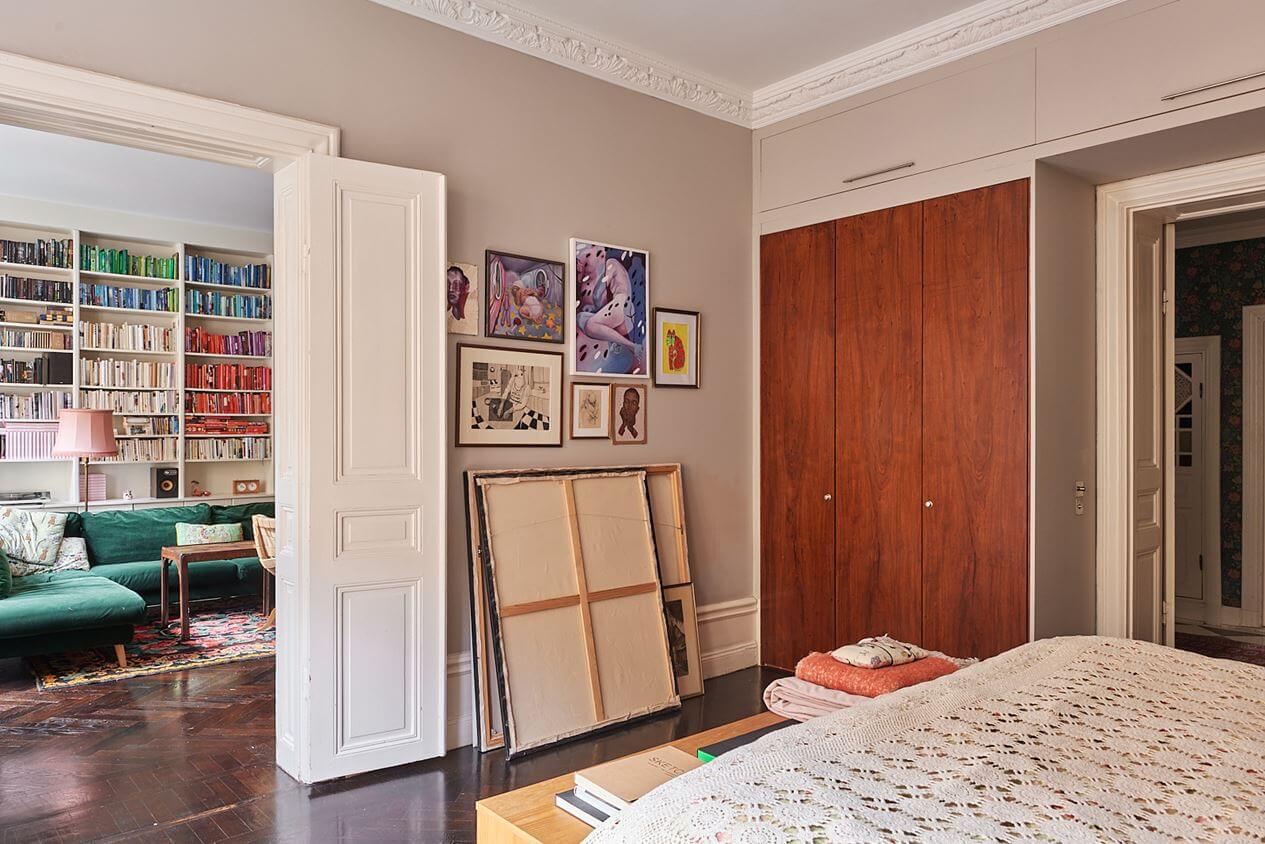 Built-in wardrobes provide plenty of storage.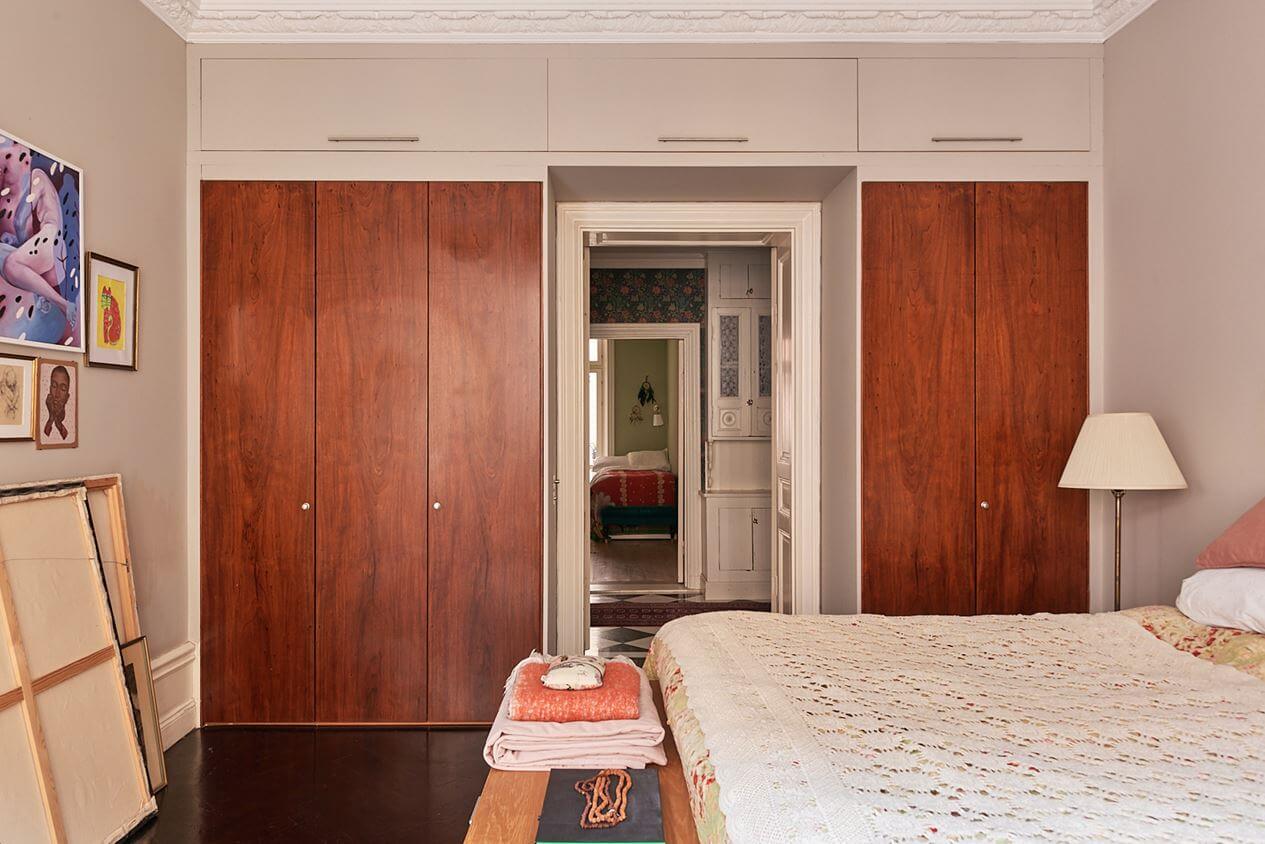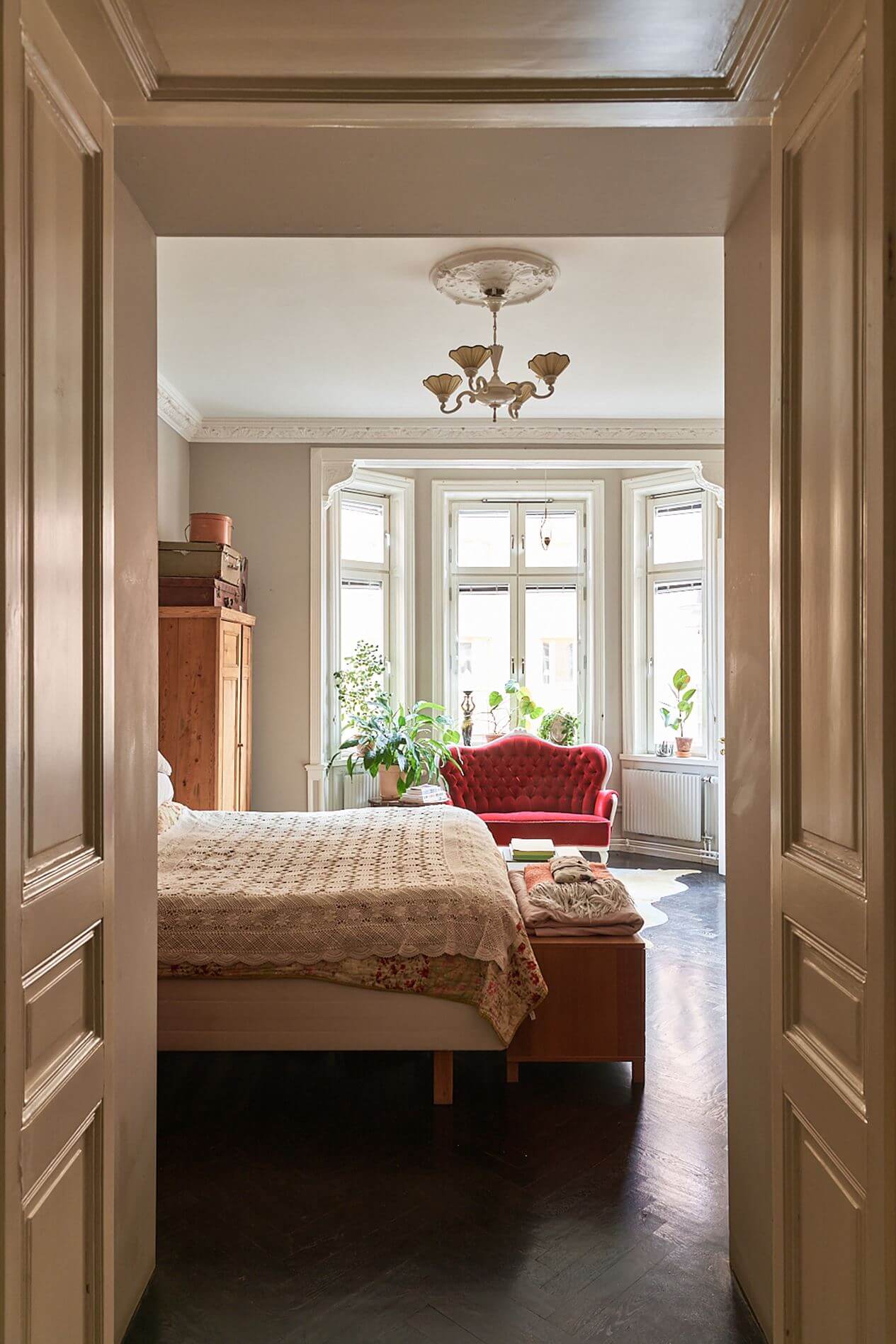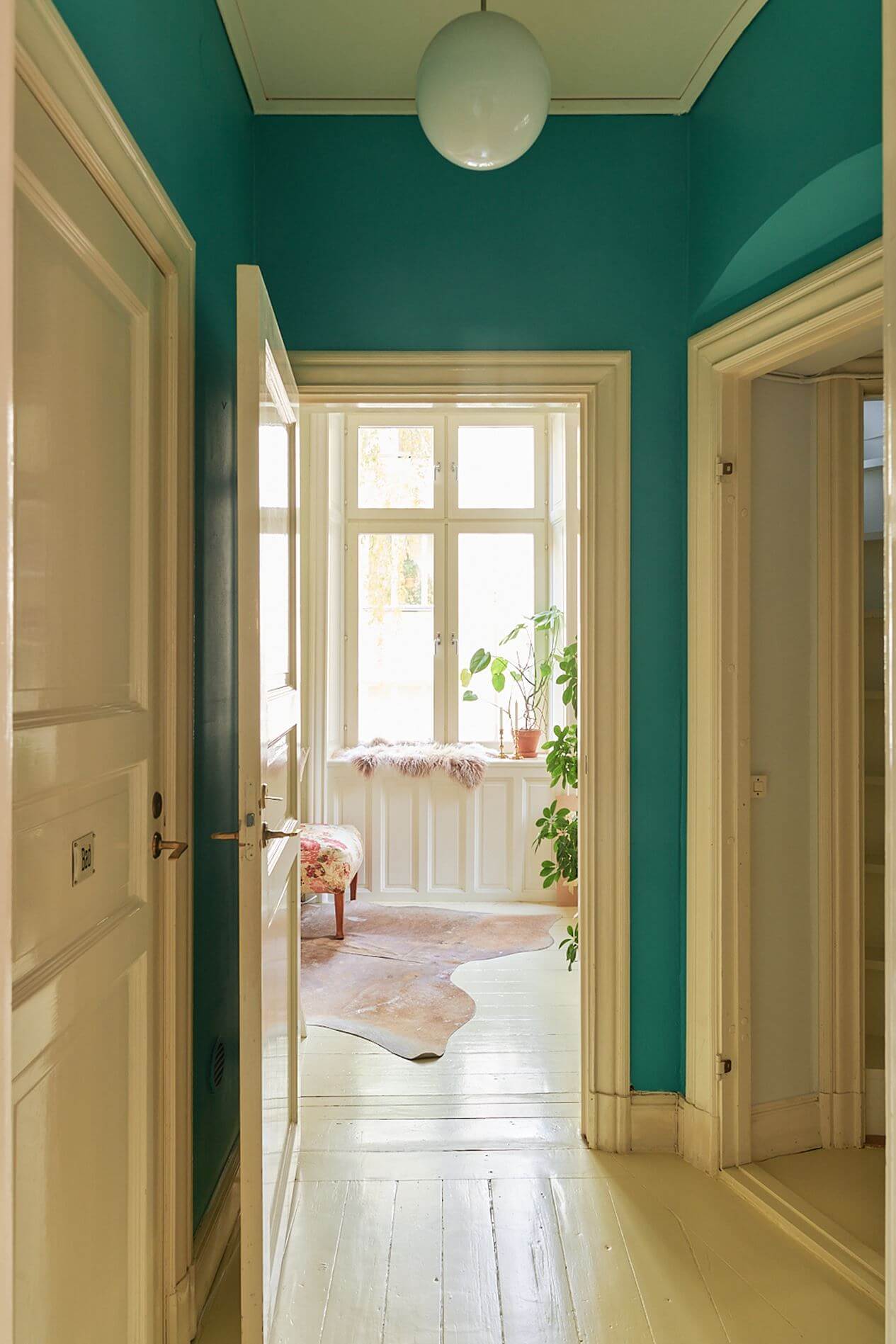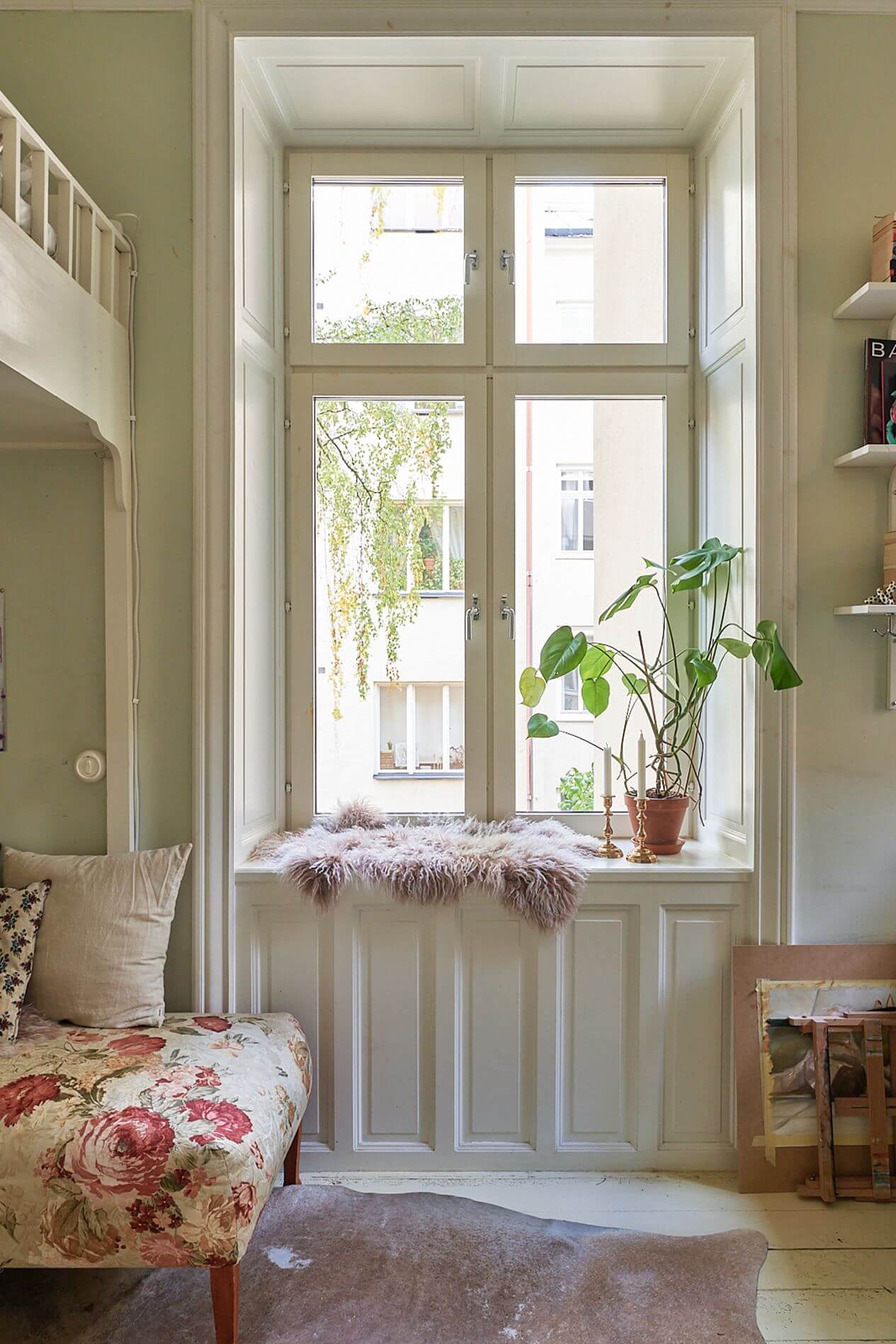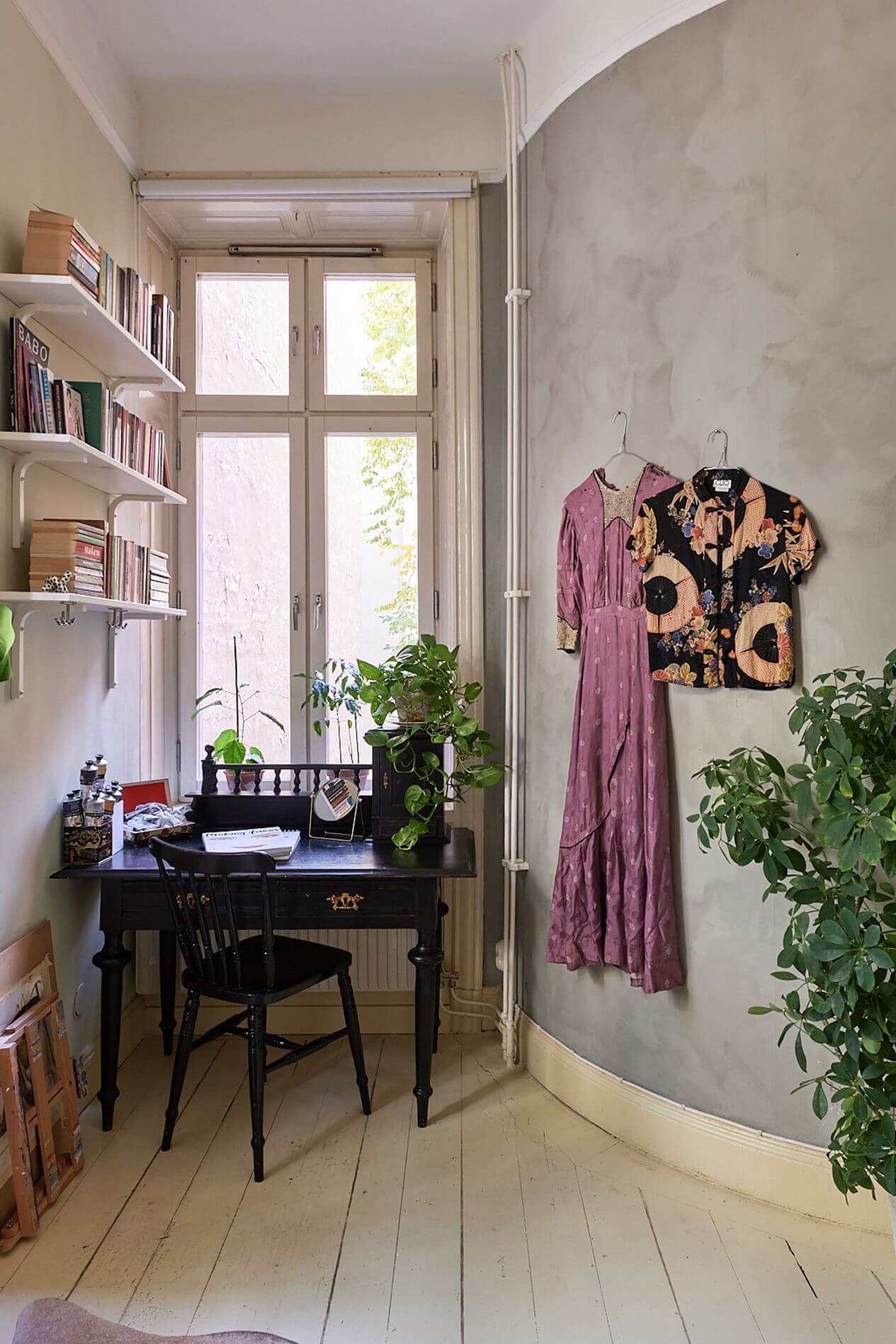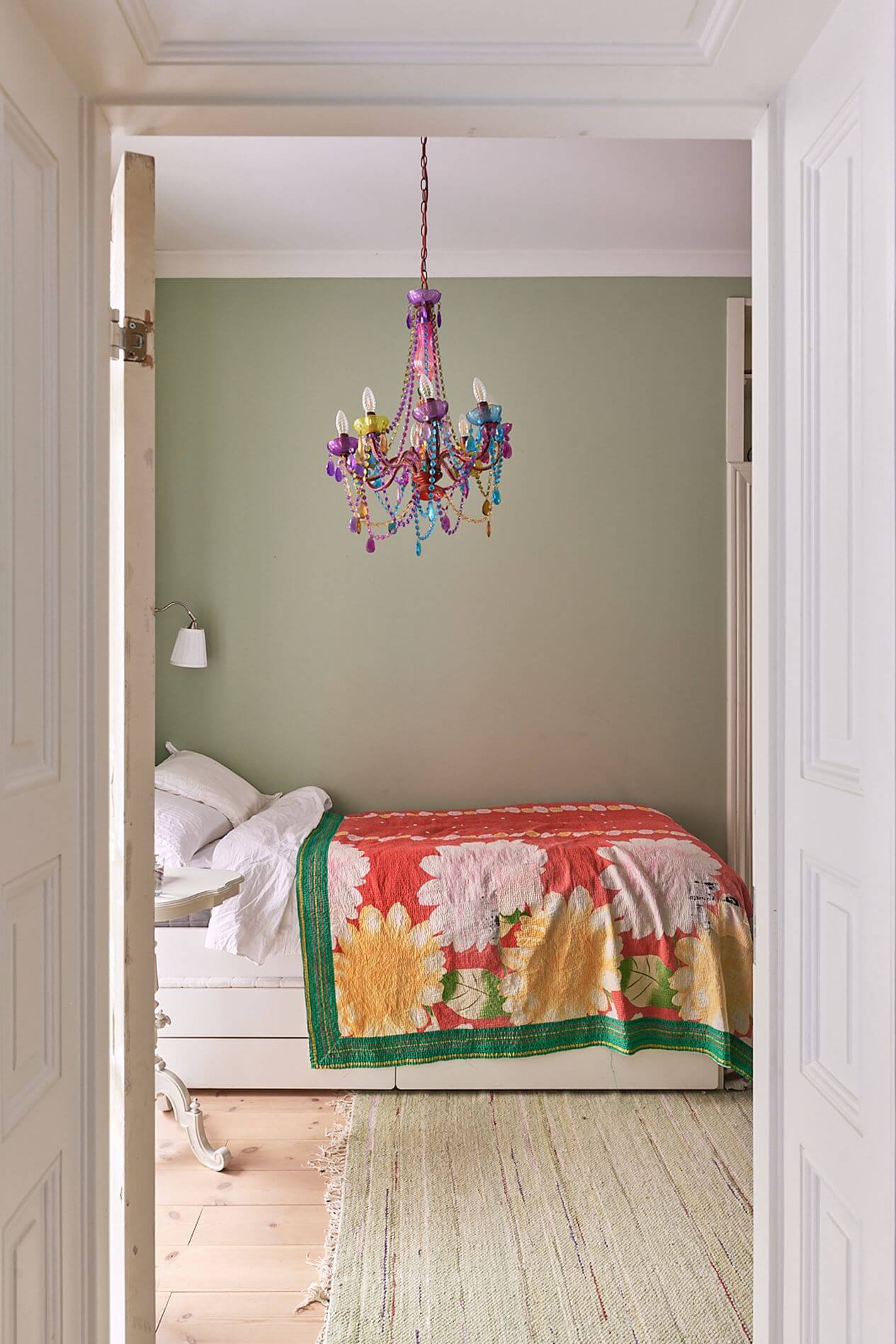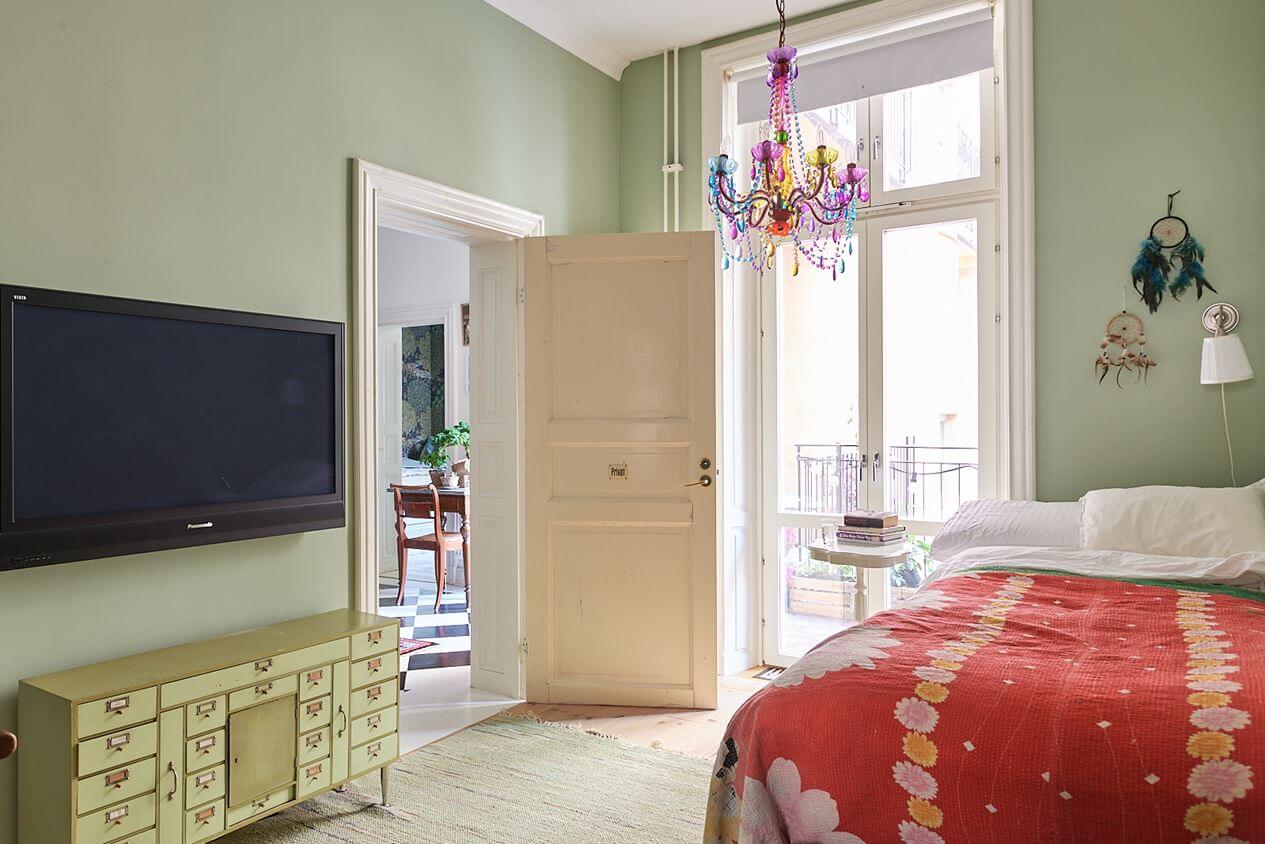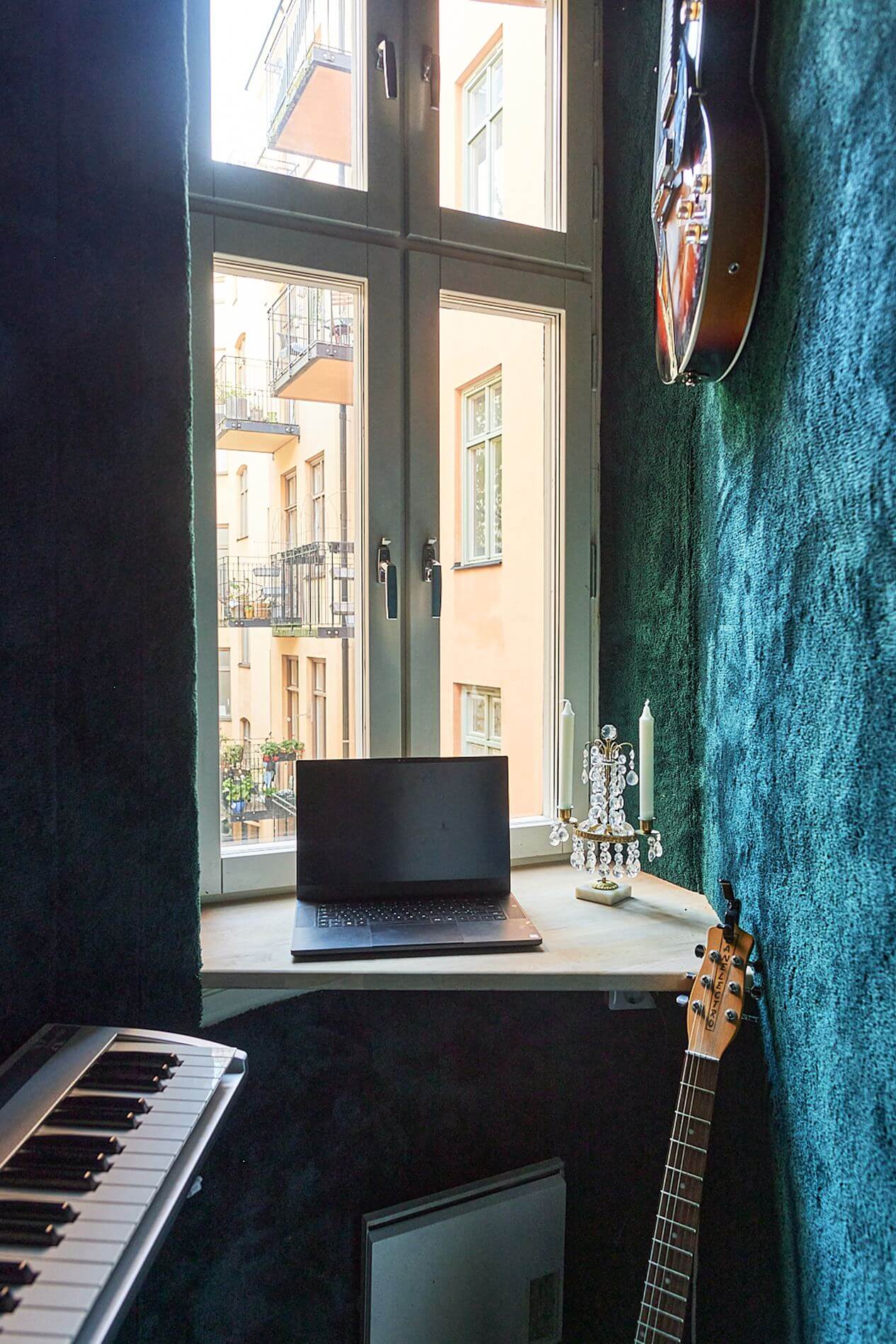 The former staircase that is turned into a tiny recording studio.
This beautiful romantic apartment is now for sale at Bjurfors.