A Bright Scandinavian Apartment with a Light Gray Kitchen
In Stockholm lies this renovated turn-of-the-century apartment with an efficient layout, high ceilings, and bright rooms. The 59-square-meter apartment has generous rooms with an open-plan living room and kitchen, as well as two bedrooms.
The early 20th-century apartment features historic elements such as the original wooden floorboards, wooden doors, and window frames. These historic details add charm to the rooms, and together with the contemporary interiors, they create a welcoming atmosphere.
The living room is located in the center of the apartment, with on one side the modern kitchen and on the other side the two bedrooms. All rooms seamlessly connect with each other, which makes the apartment feel larger than its 59 square meters.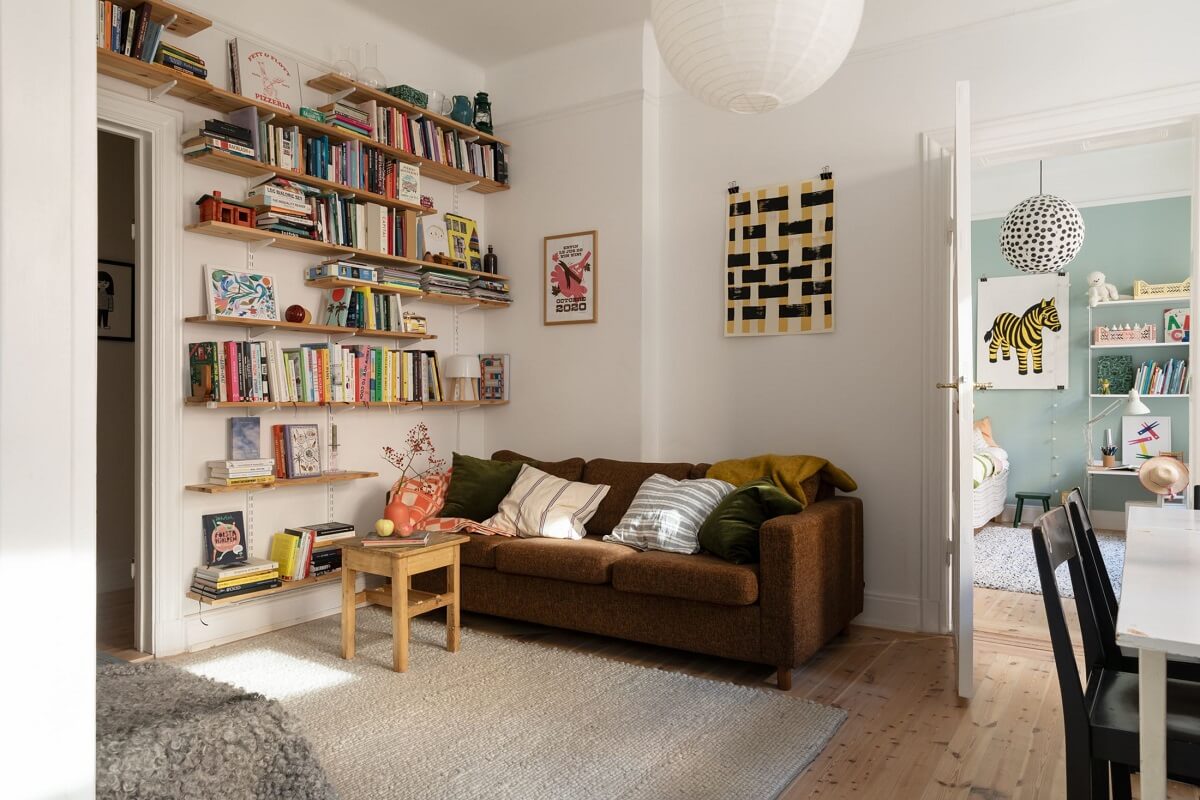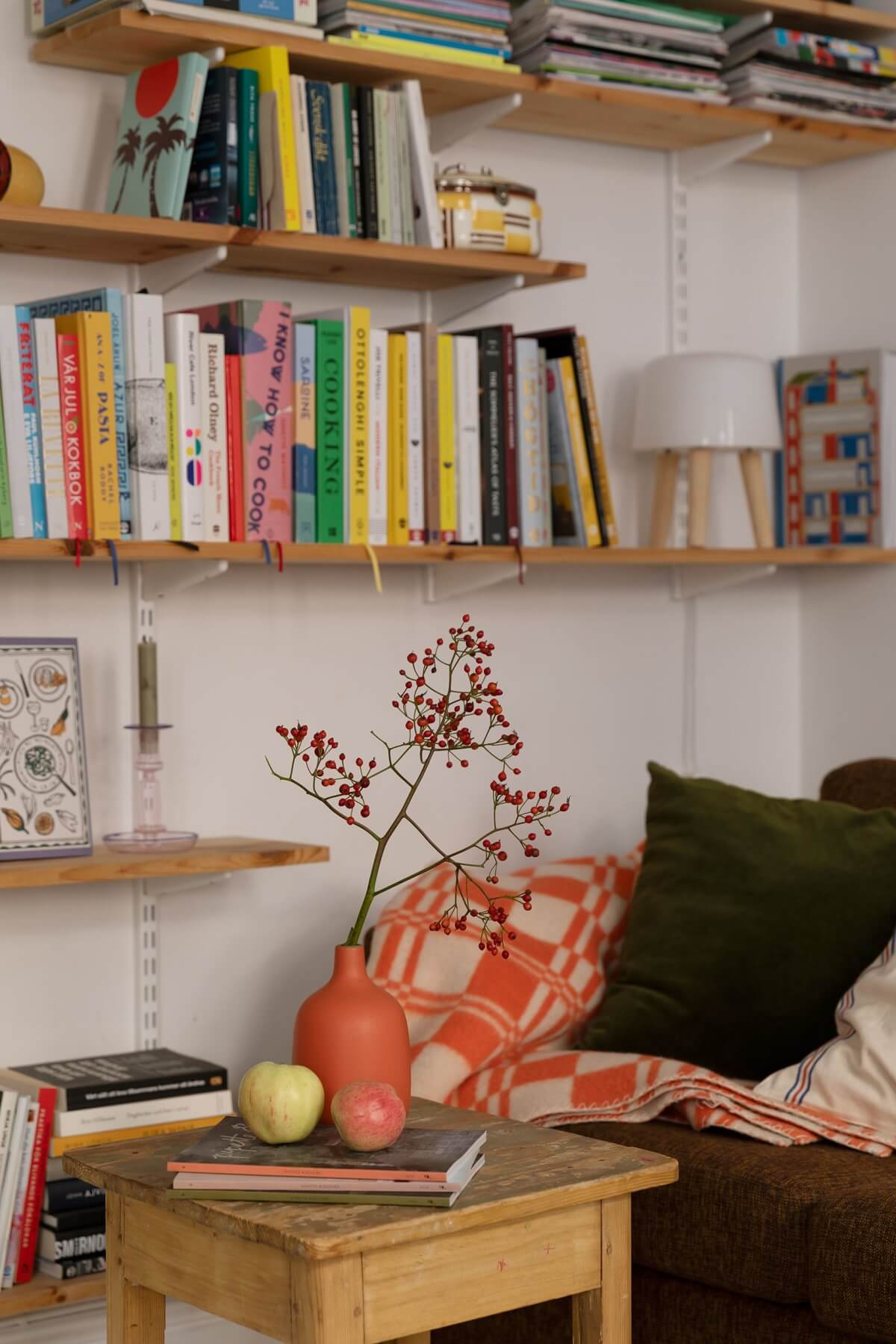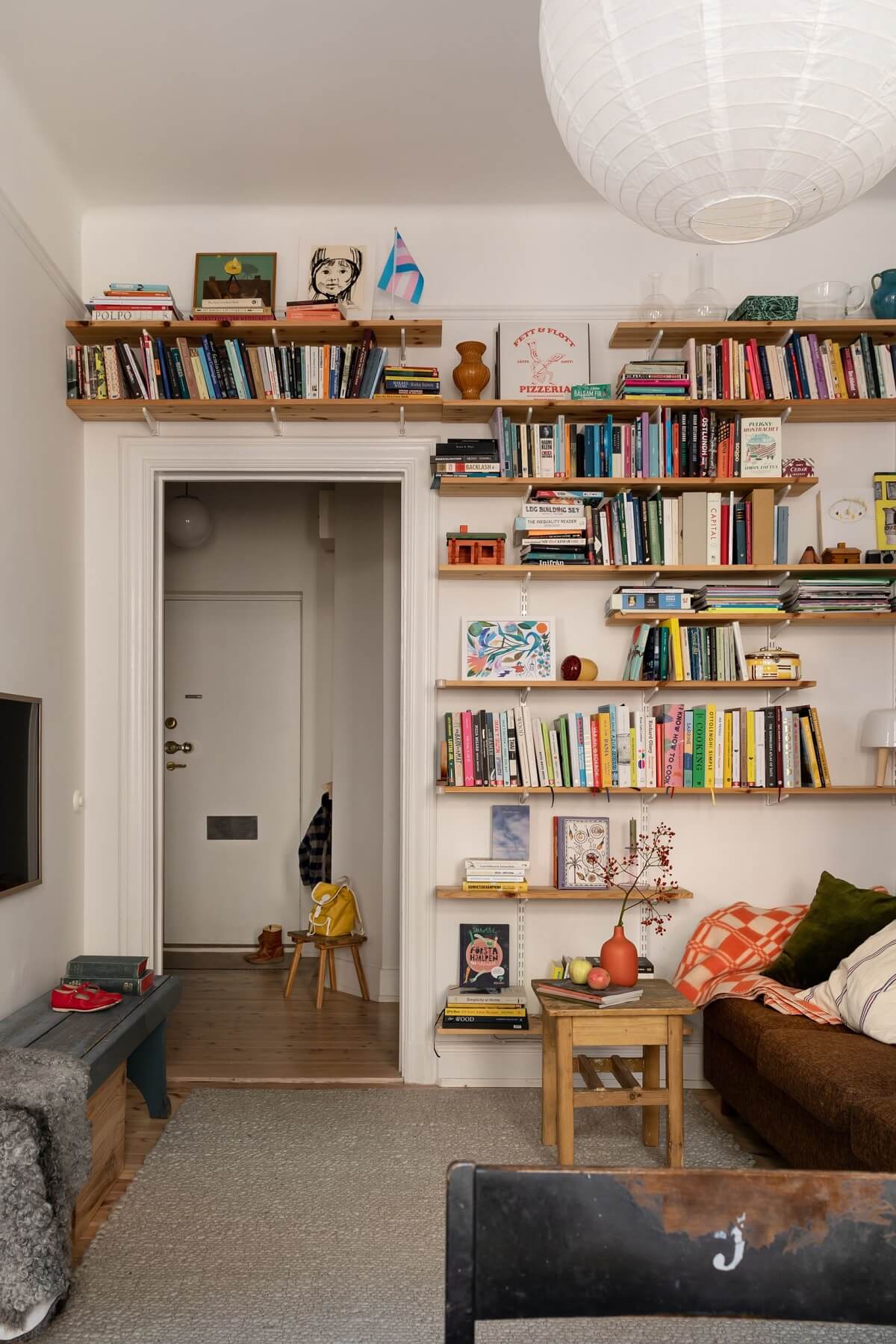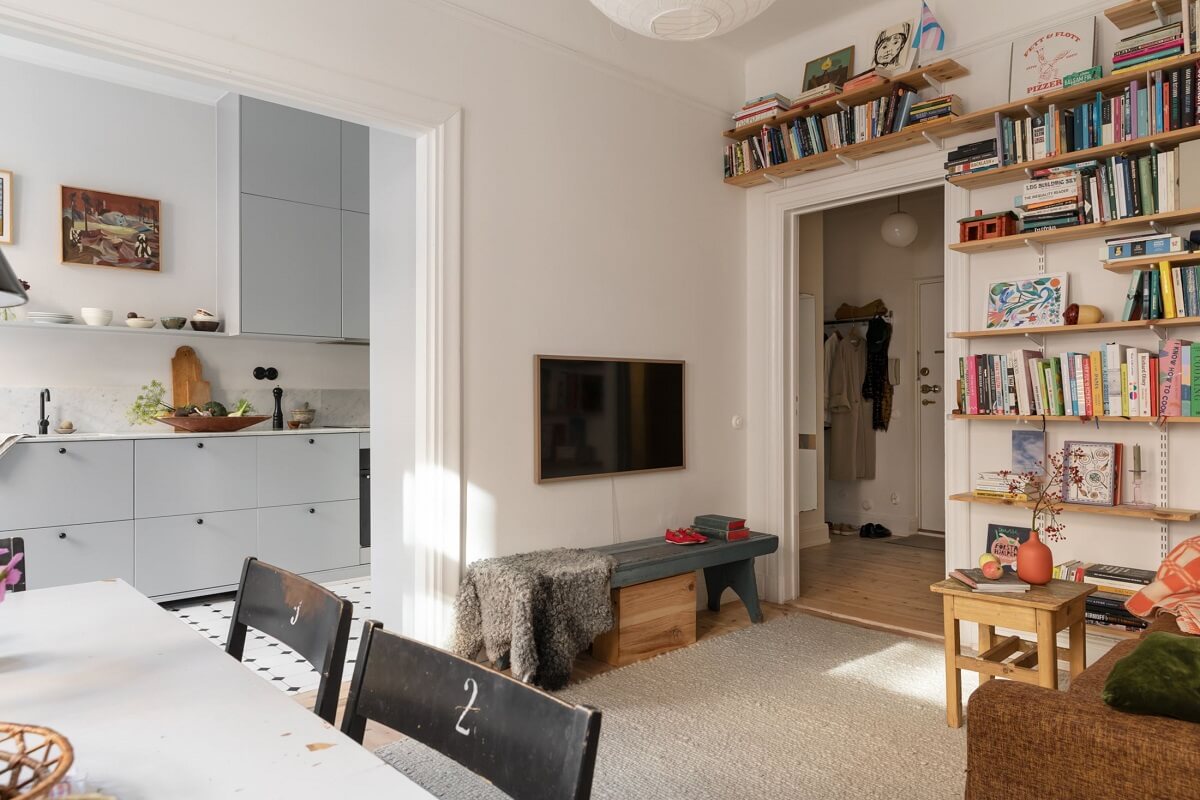 The living room has an open character with a half-open wall that connects the sitting room with the kitchen.
The room is big enough for a comfortable seating area and a large dining table in front of the windows.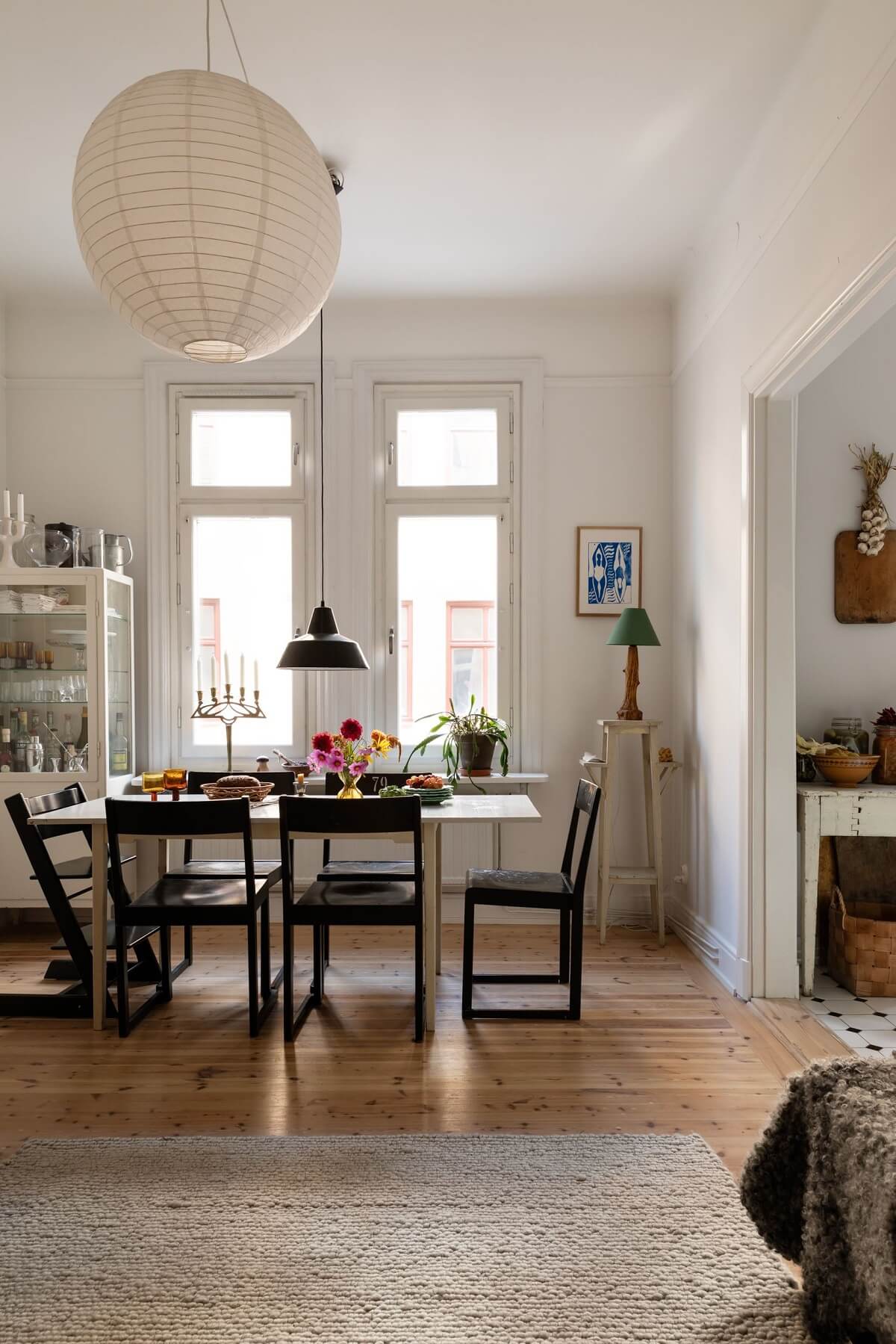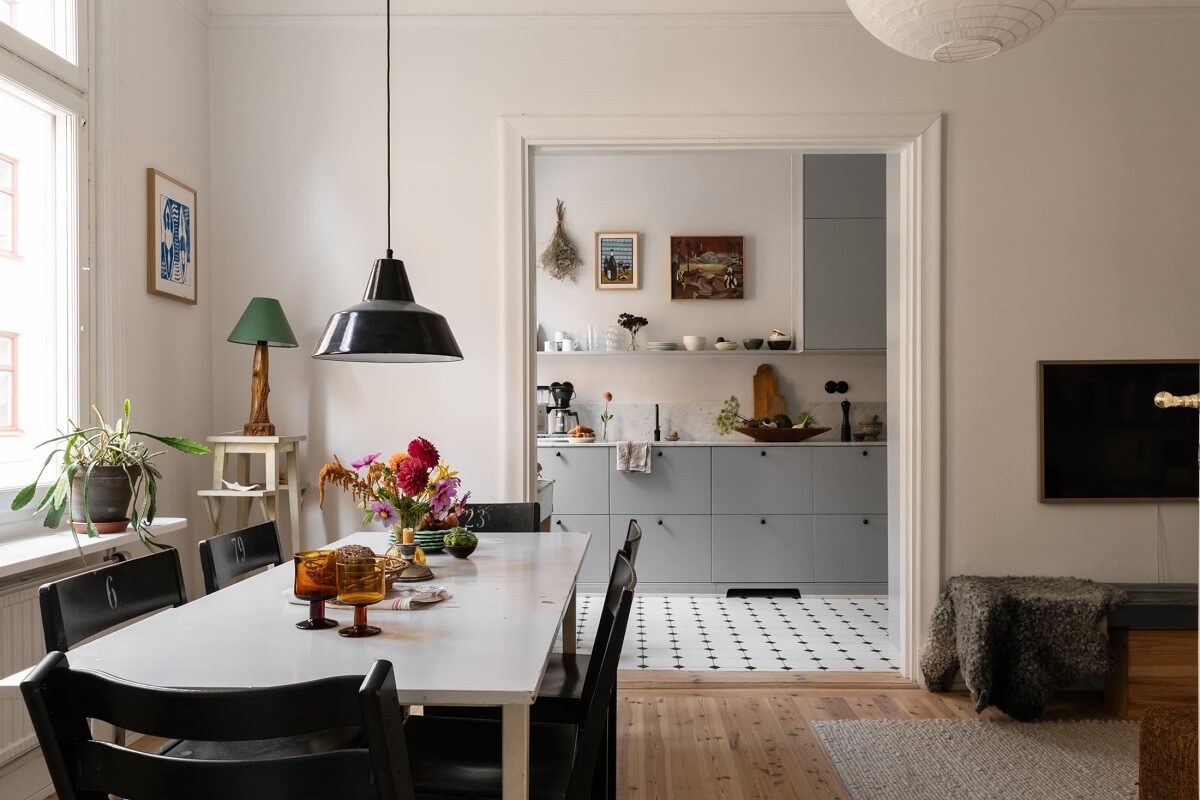 From the living room, you enter the kitchen with modern grey-blue cabinets that are combined with a Carrara marble worktop.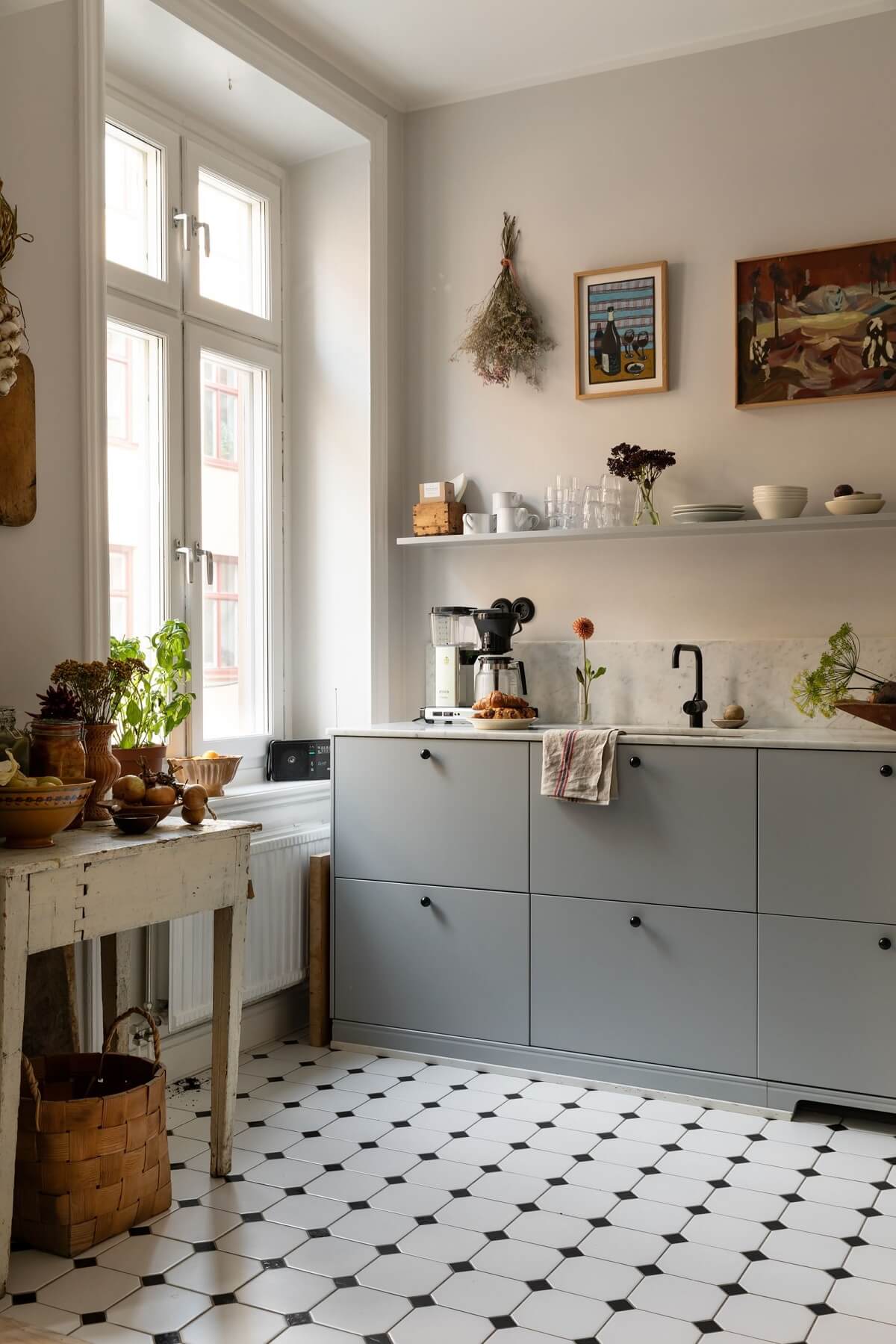 The white octagonal and black square tiles on the floor give the kitchen a classic touch.
The kitchen has a combination of storage from an open shelf above the sink, drawers, and floor-to-ceiling cabinets next to the fridge.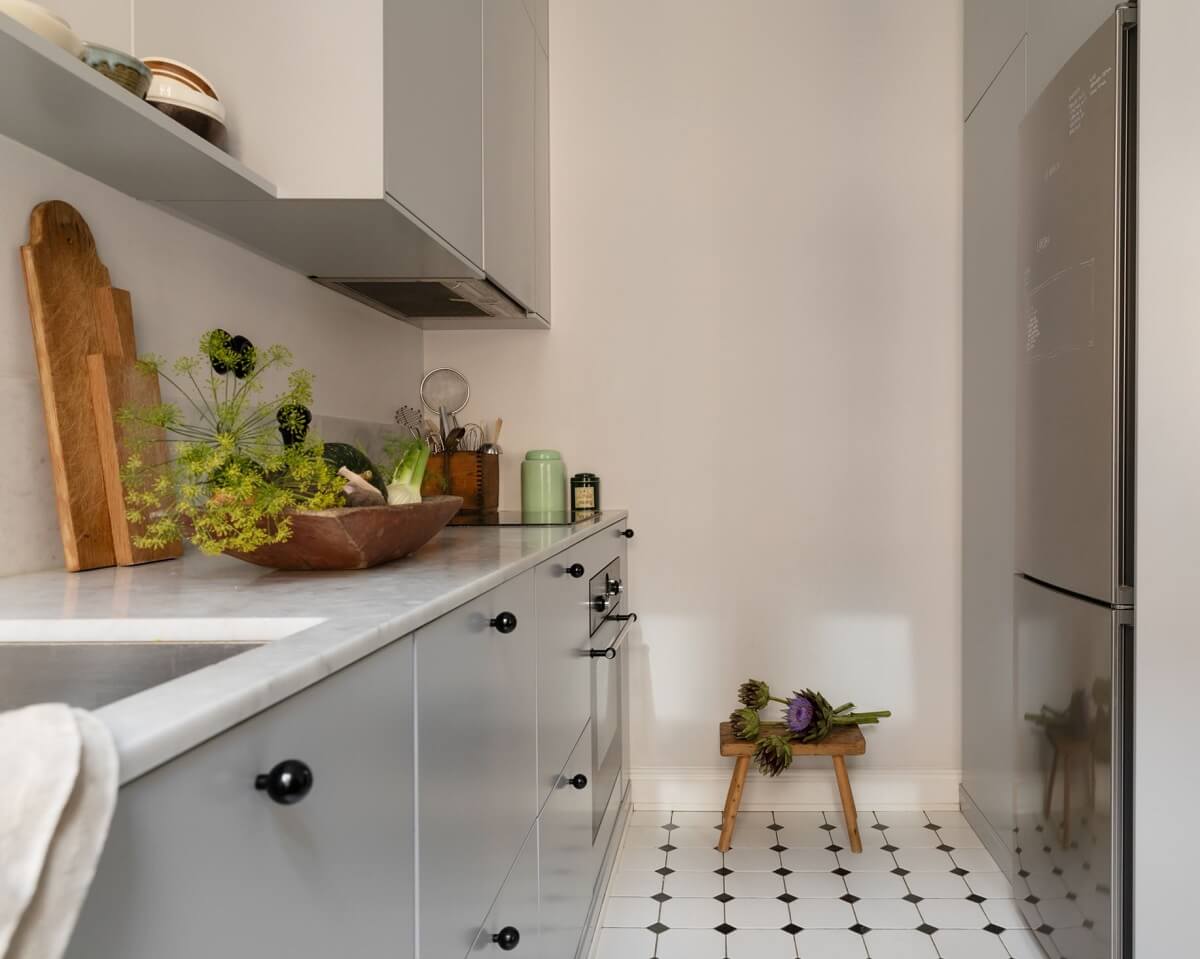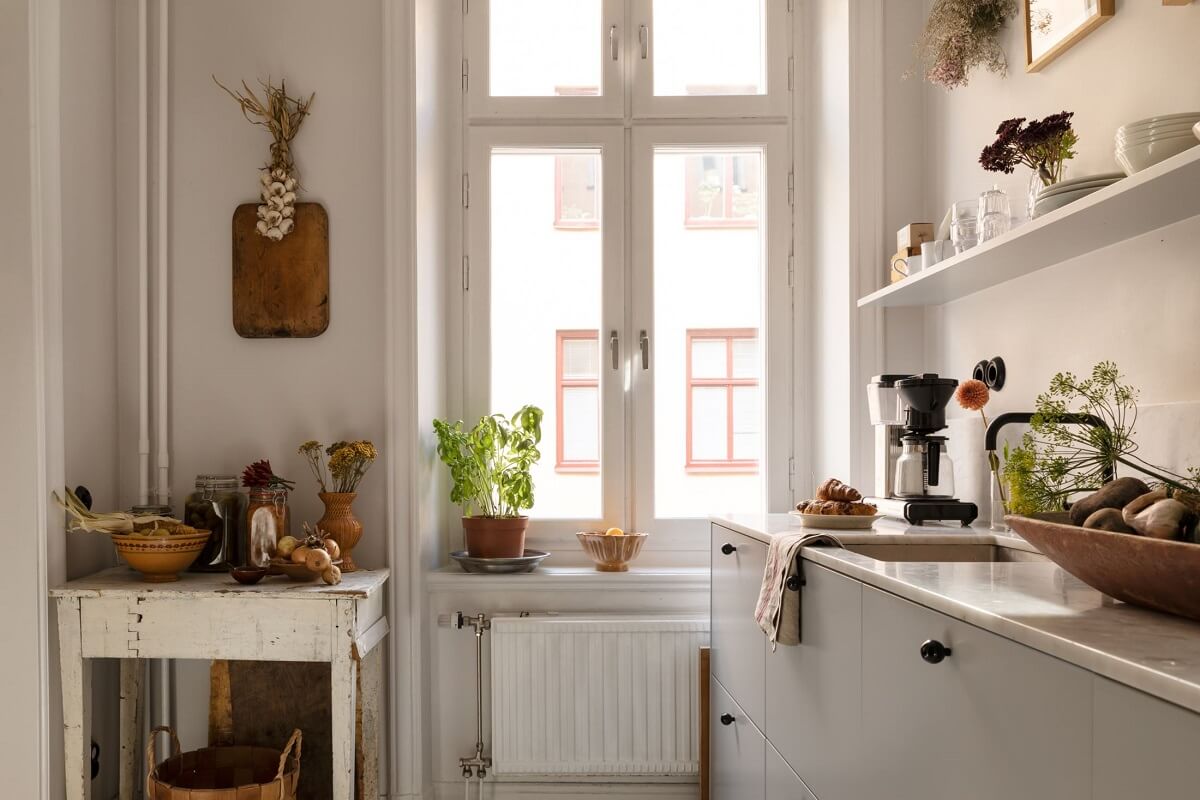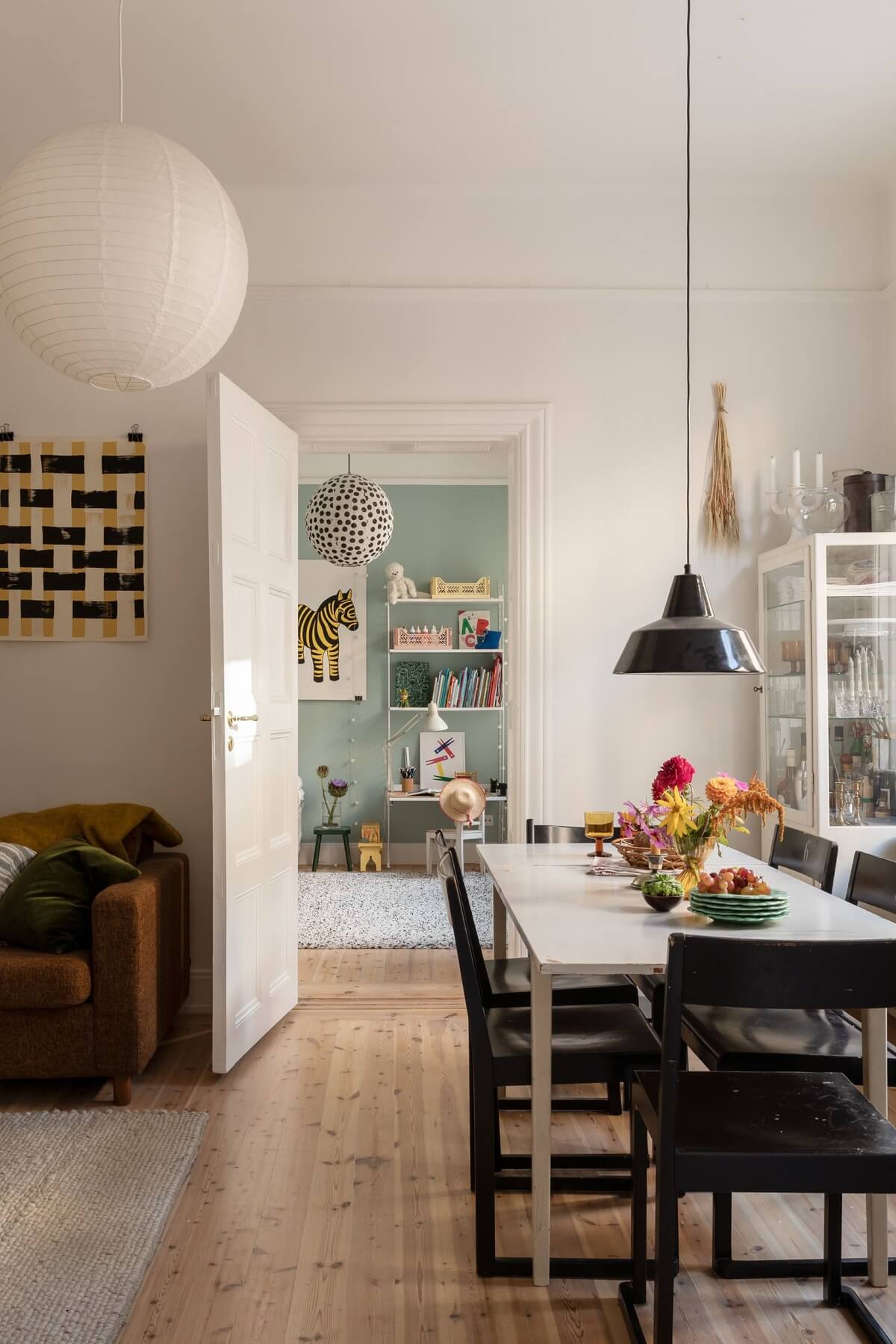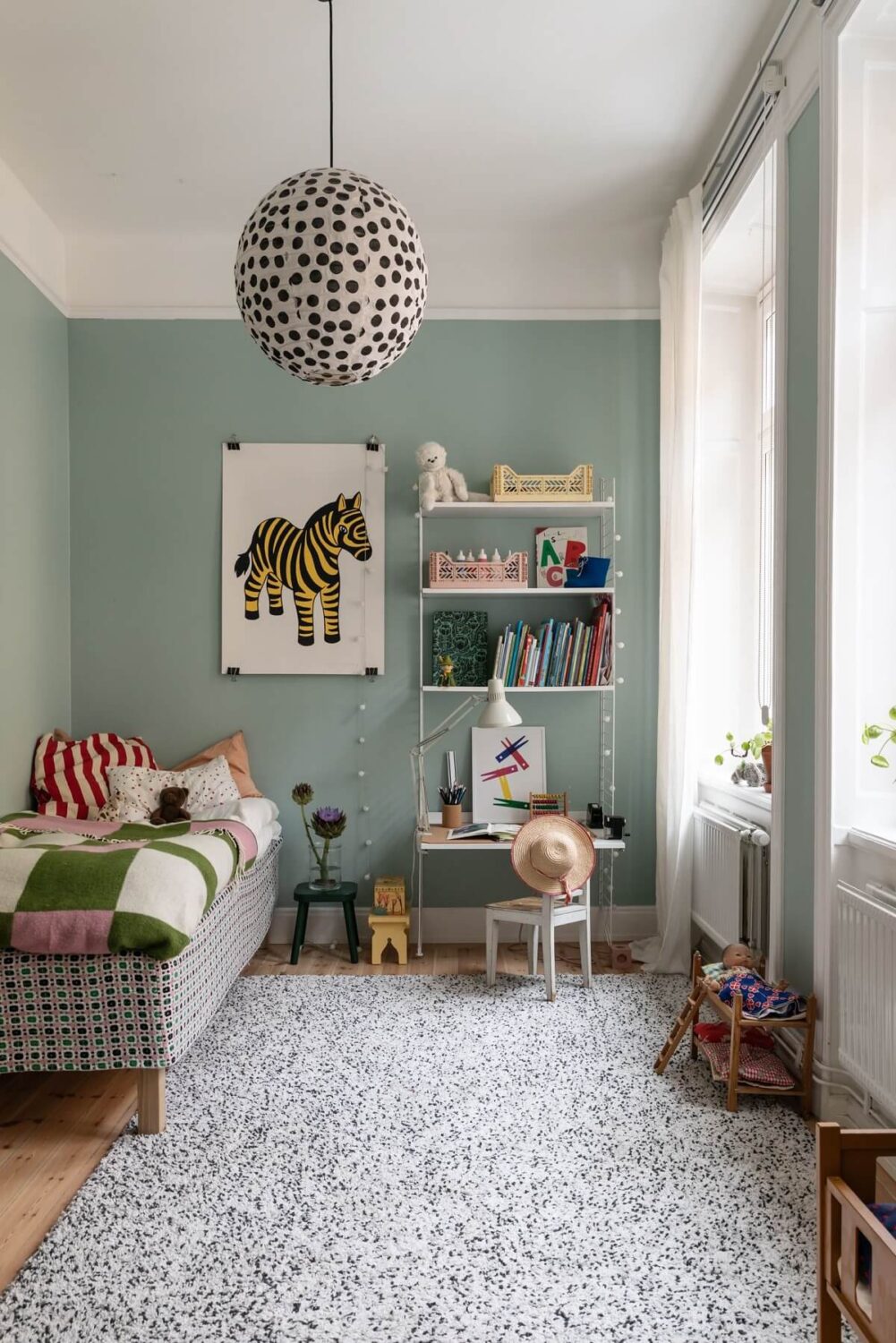 The first bedroom can be accessed through the living room and via the industrial glass door between this room and the second bedroom.
The children's room is painted in a muted turquoise color and features a small desk made from String shelves.
The second bedroom lies next to the children's room. Thanks to the industrial glass door between the rooms, it also gets some natural light. This room can also be accessed via the hallway.
The small bathroom has white wall tiles and hexagon Carrara marble floor tiles.
styling by Van Keppel and photography by Borgelin for Historiska Hem