Spinks Nest: A Small Vintage Cottage in England
Is there anything better than an English cottage? Yes there is, because this is an English cottage that you can stay in.
It took the owners two years to renovate this flint cottage in Norfolk. They used carefully curated, vintage, and reclaimed materials to create a small rustic luxurious holiday home.
The home features many raw and rustic elements such as exposed beams, a brick fireplace, Norfolk pamments (floor tiles made of local clay), and flint walls (a wall made of stones). This is combined with fabrics from Mulberry Home and Designer's Guild bedlinens for a warm and cozy cottage style.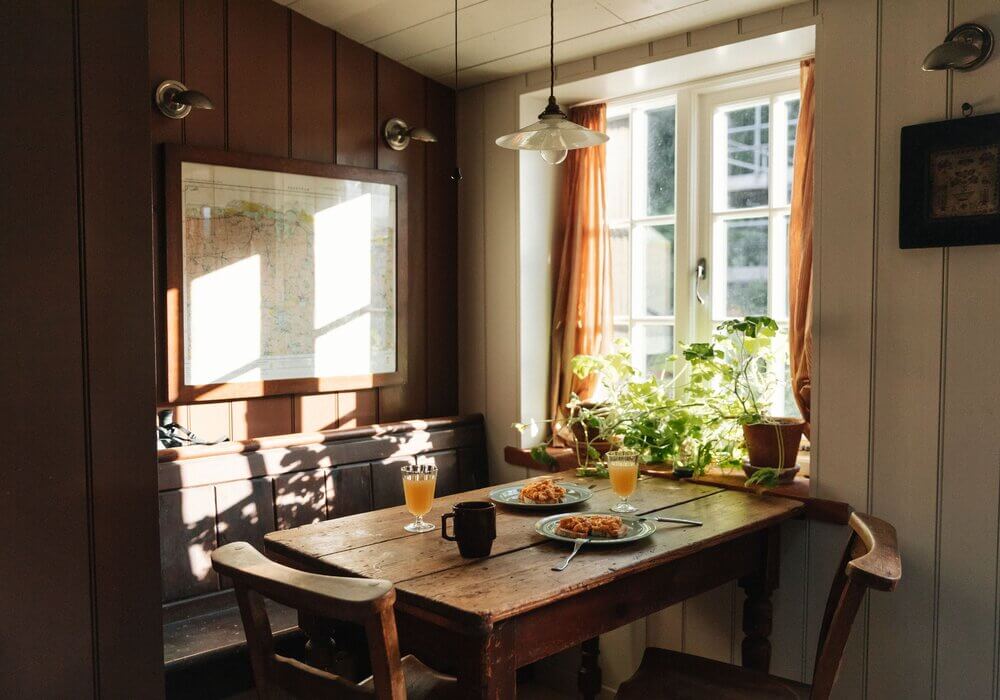 The cottage kitchen is warm and cozy. The vintage wooden table sits in front of the window with herbs on the windowsill, exactly what you expect from a cottage kitchen.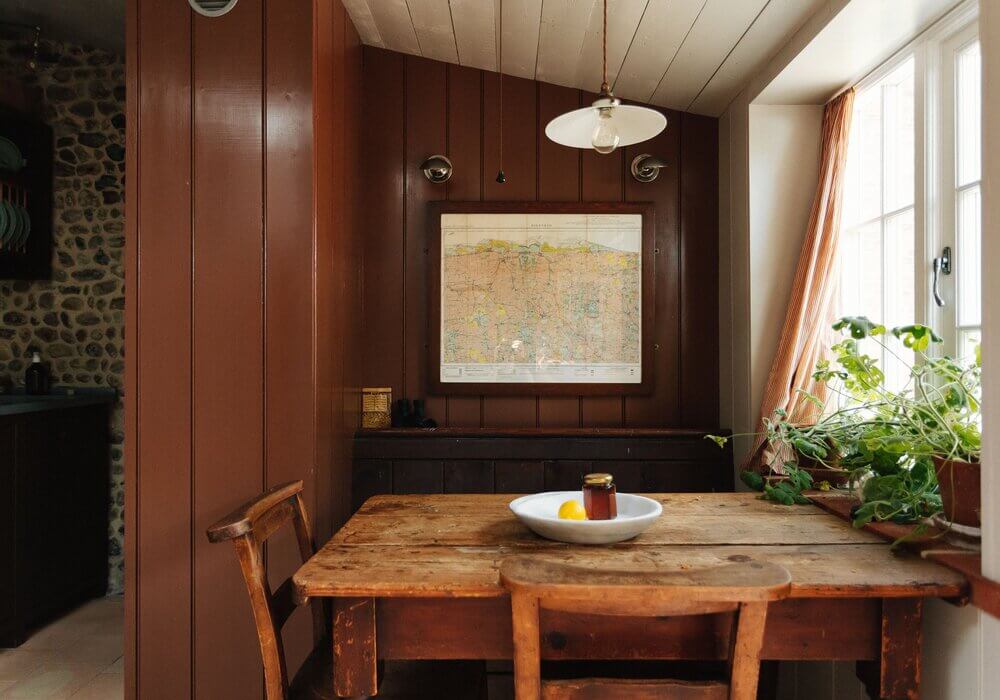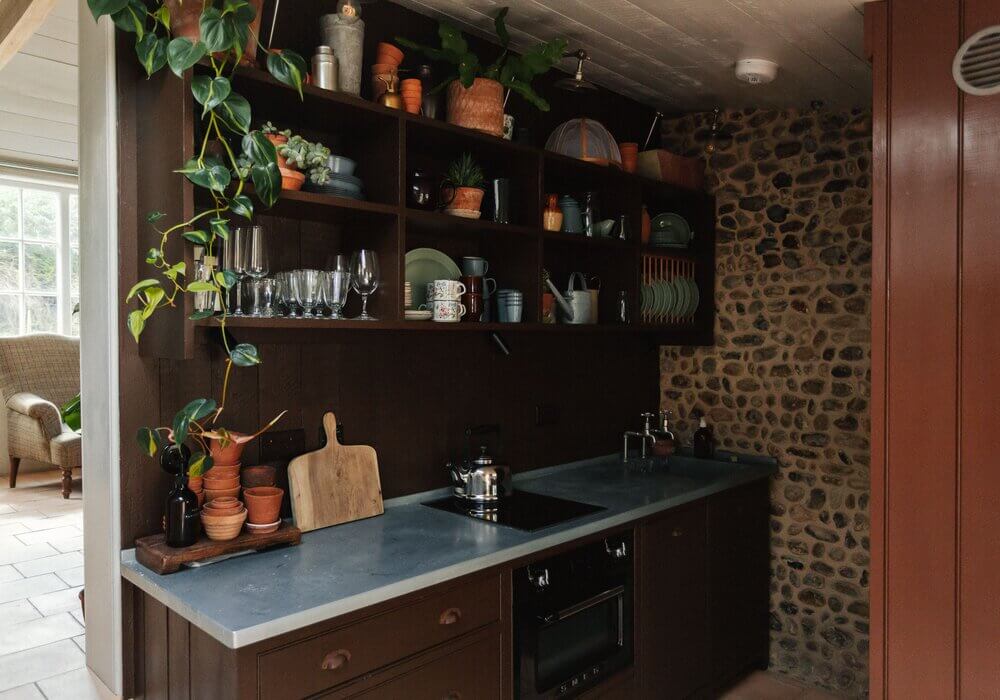 The entire kitchen is painted in warm earthy hues with brown kitchen cabinets and earthy red wood paneled wall. Here, in the kitchen you can also see the original flint wall.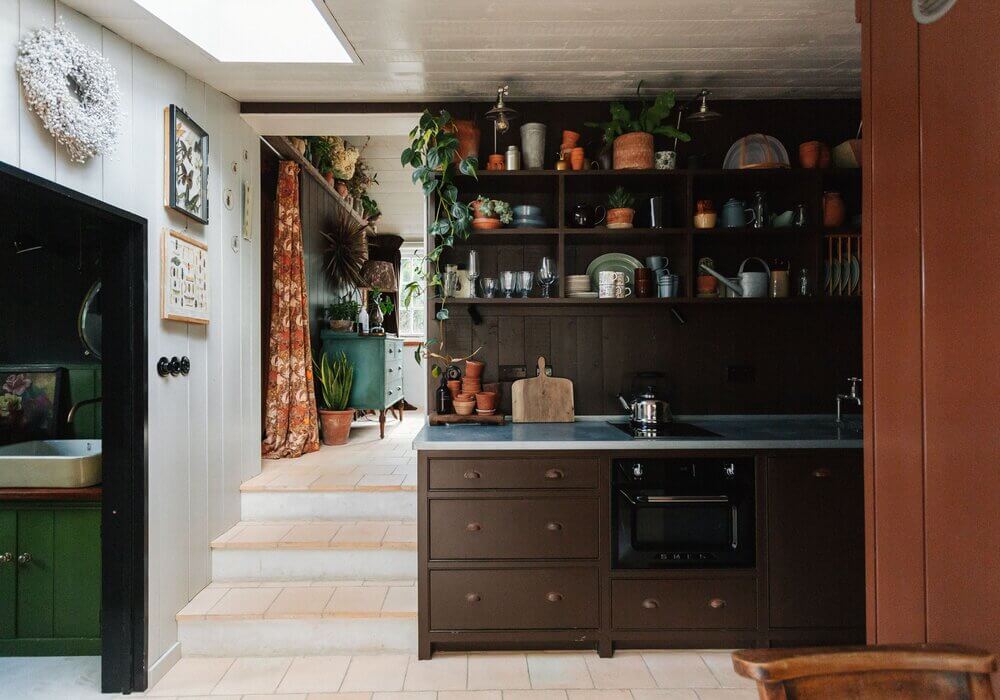 The brown cabinets are combined with a zinc worktop and open upper cabinets which display a variety of plates and cups creating a homely look.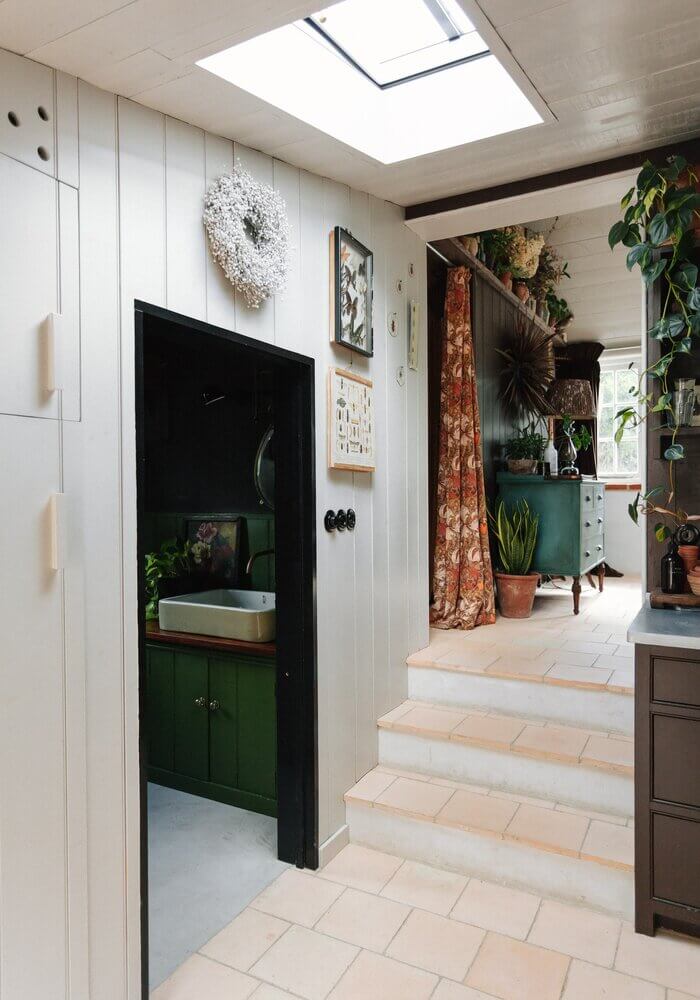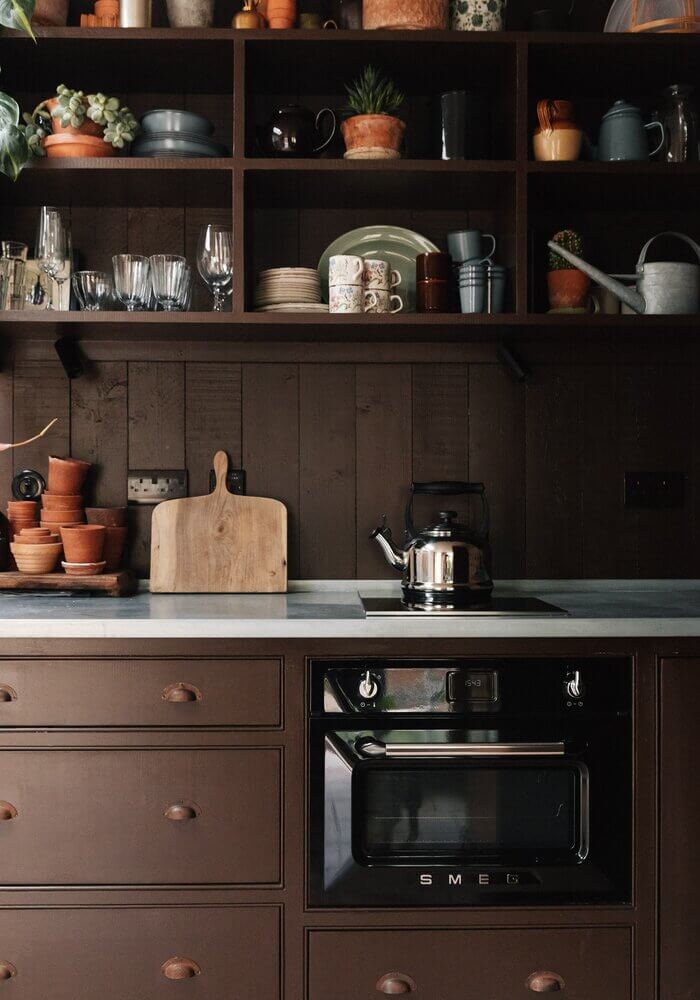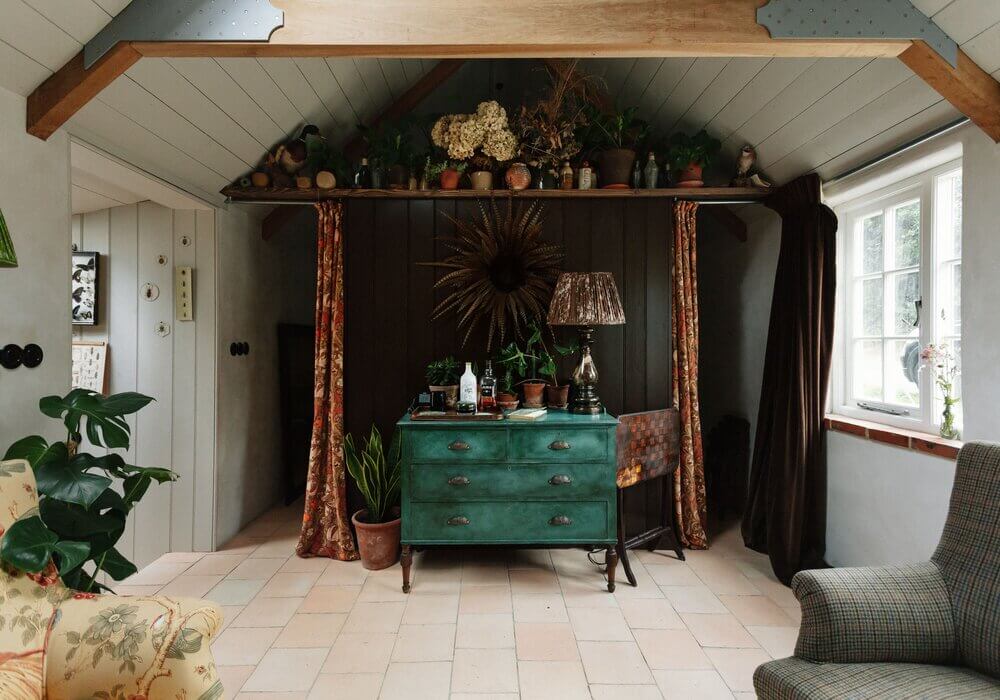 A couple of steps up lead you to the small sitting room. Though small in size, it has a higher ceiling which makes it feel a little larger. Two comfy armchairs sit in front of the fireplace.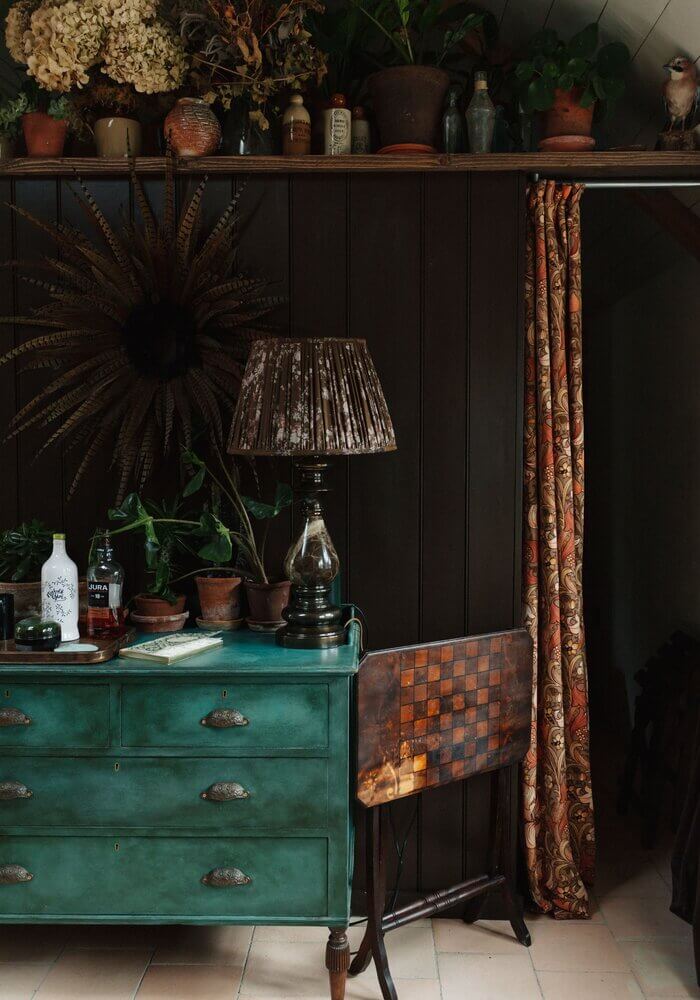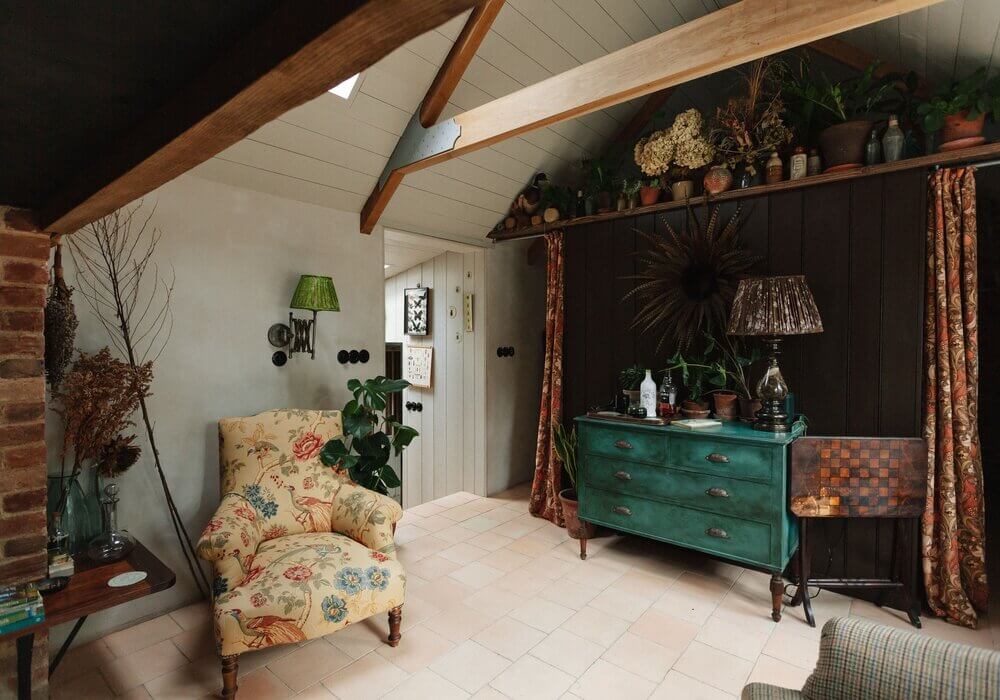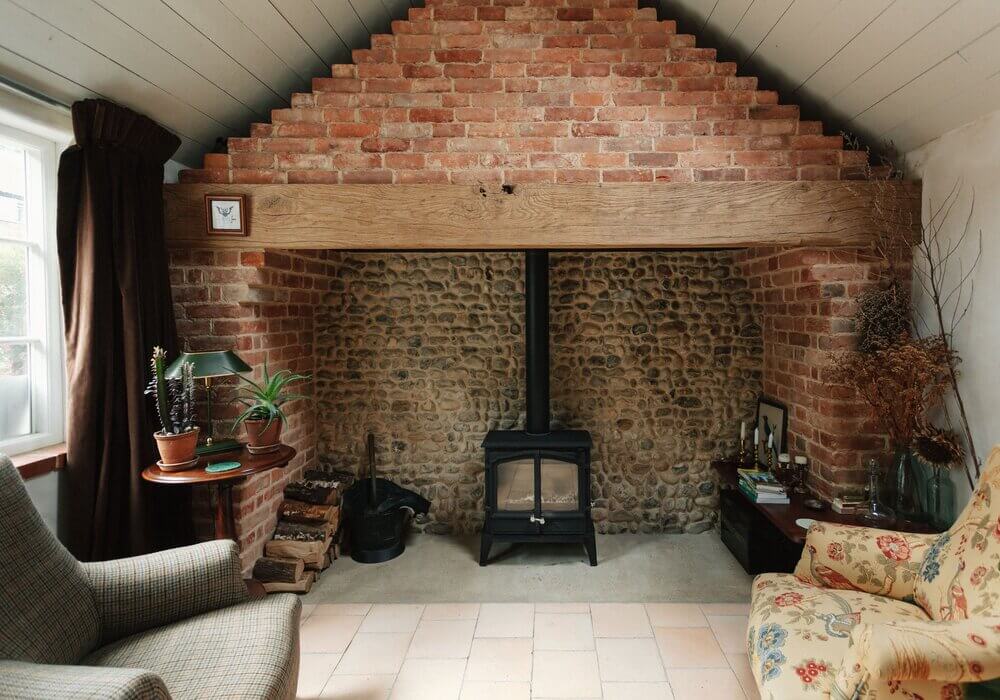 A cottage isn't complete without a fireplace. The woodburner stands in an impressive structure of bricks, wood, and flint wall.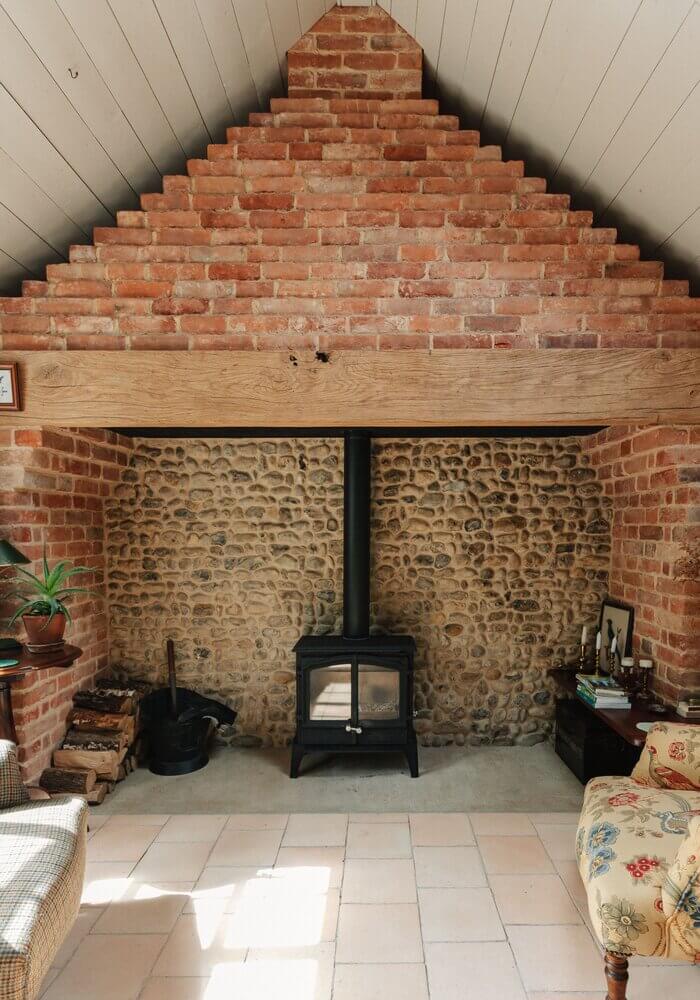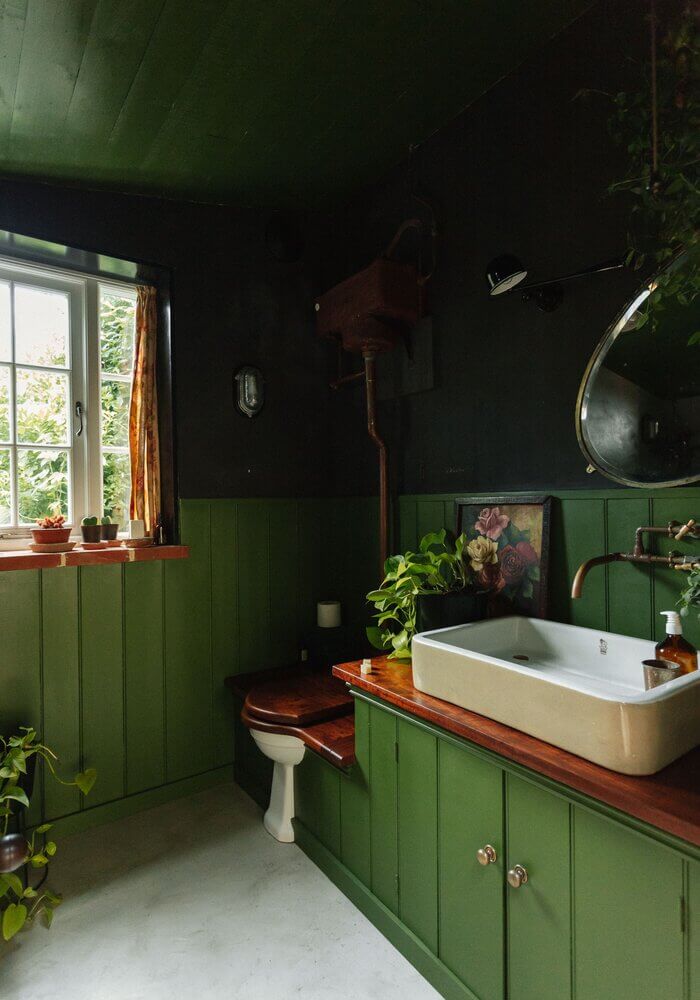 The bathroom is a wonderful colorful affair. The wooden wall cladding and cabinets are painted in a beautiful shade of green. It has a reclaimed iroko old-fashioned toilet seat and reclaimed basin.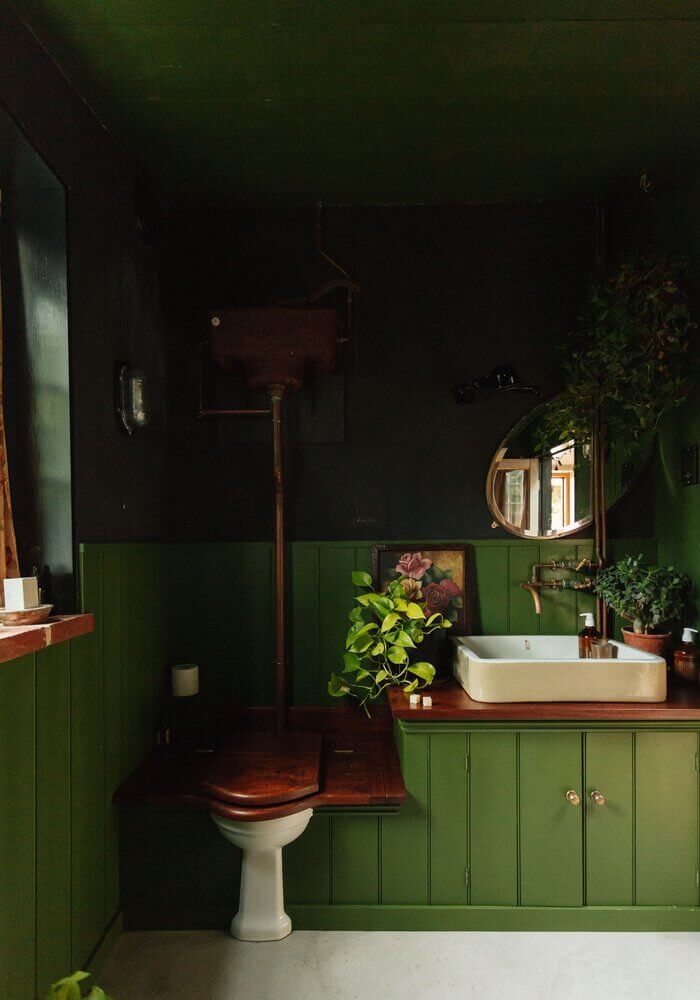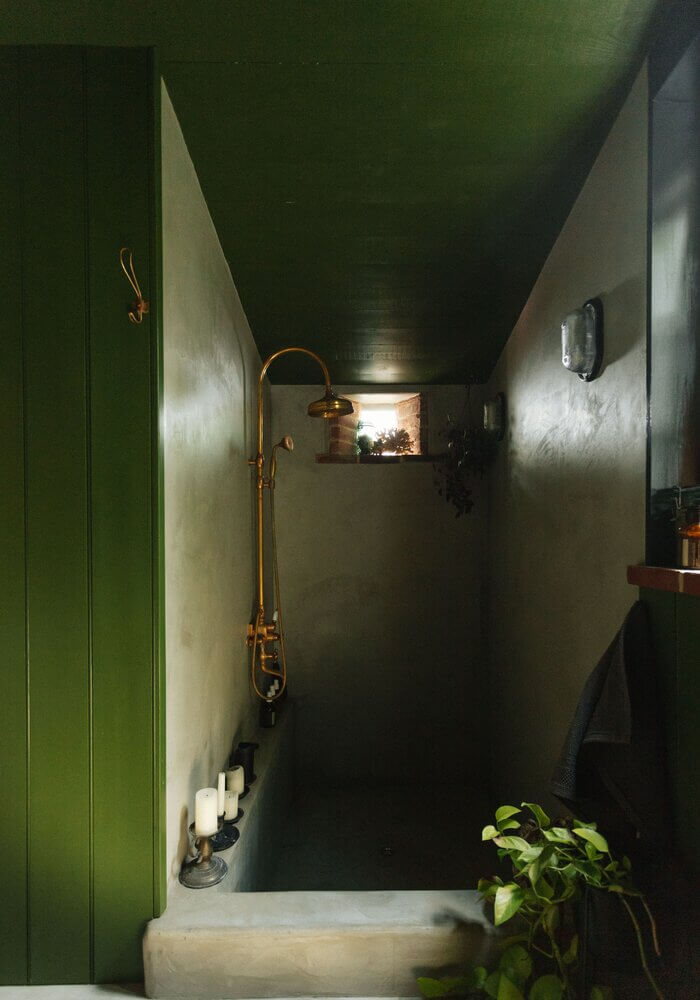 But the best part of this cottage bathroom is the sunken micro-cement bath which is big enough for two people.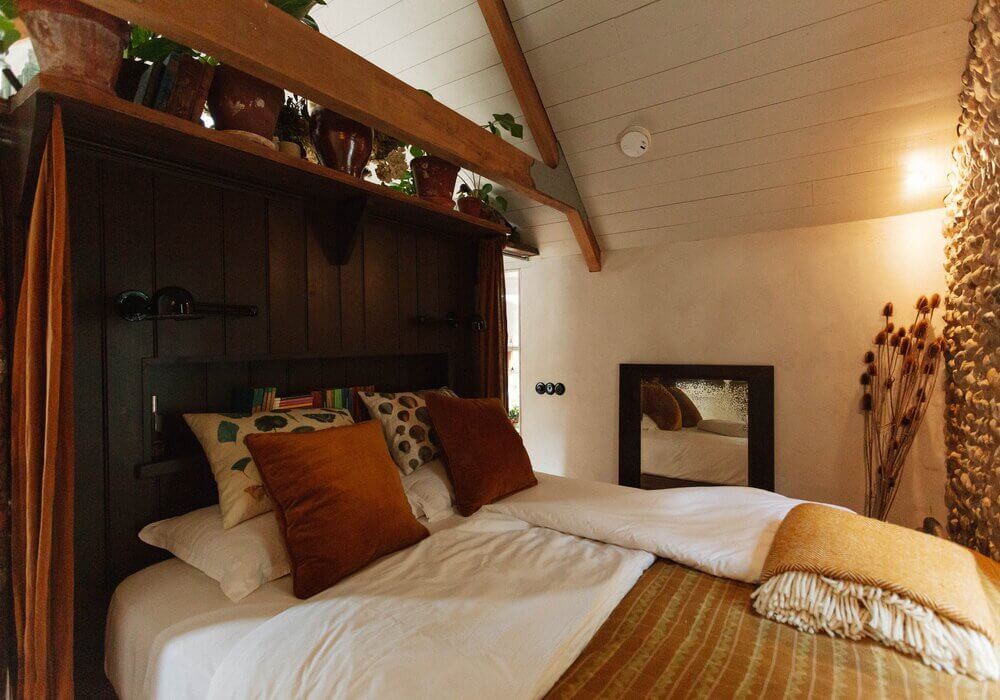 Behind the half wooden hall in the sitting room is a tiny bedroom. It can be closed off from the living room with curtains. A niche in the wooden wall provides some storage space and here you will also find a charateristic stone wall.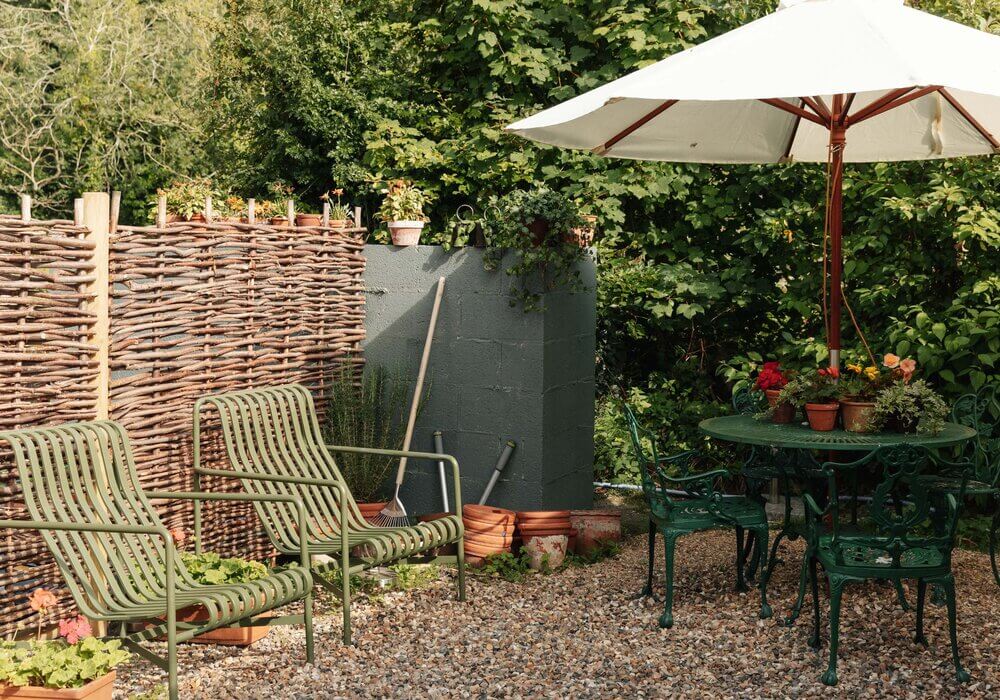 How wonderful is this English cottage? You can rent Spinks Nest on Bookster.