A Warm Church Conversion in England
In the English county Wiltshire stands this lovely country church that has recently undergone a thoughtful renovation, transforming it into a warm and unique home.
The Church of St. John was designed by C.E. Ponting in 1896. The church is made of local honey colored stone with Bath stone dressings.
Uncommon for churches built in that time is the barrel vaulted ceiling. That ceiling is now a unique feature in the sitting room. Many of the original church features have been preserved that add interesting design features in almost all rooms of this amazing house.
The loft space is now a cozy sitting room that has been divided into two rooms by a bookcase.
The sitting room overlooks the kitchen downstairs and you also have a view of the original stained glass window.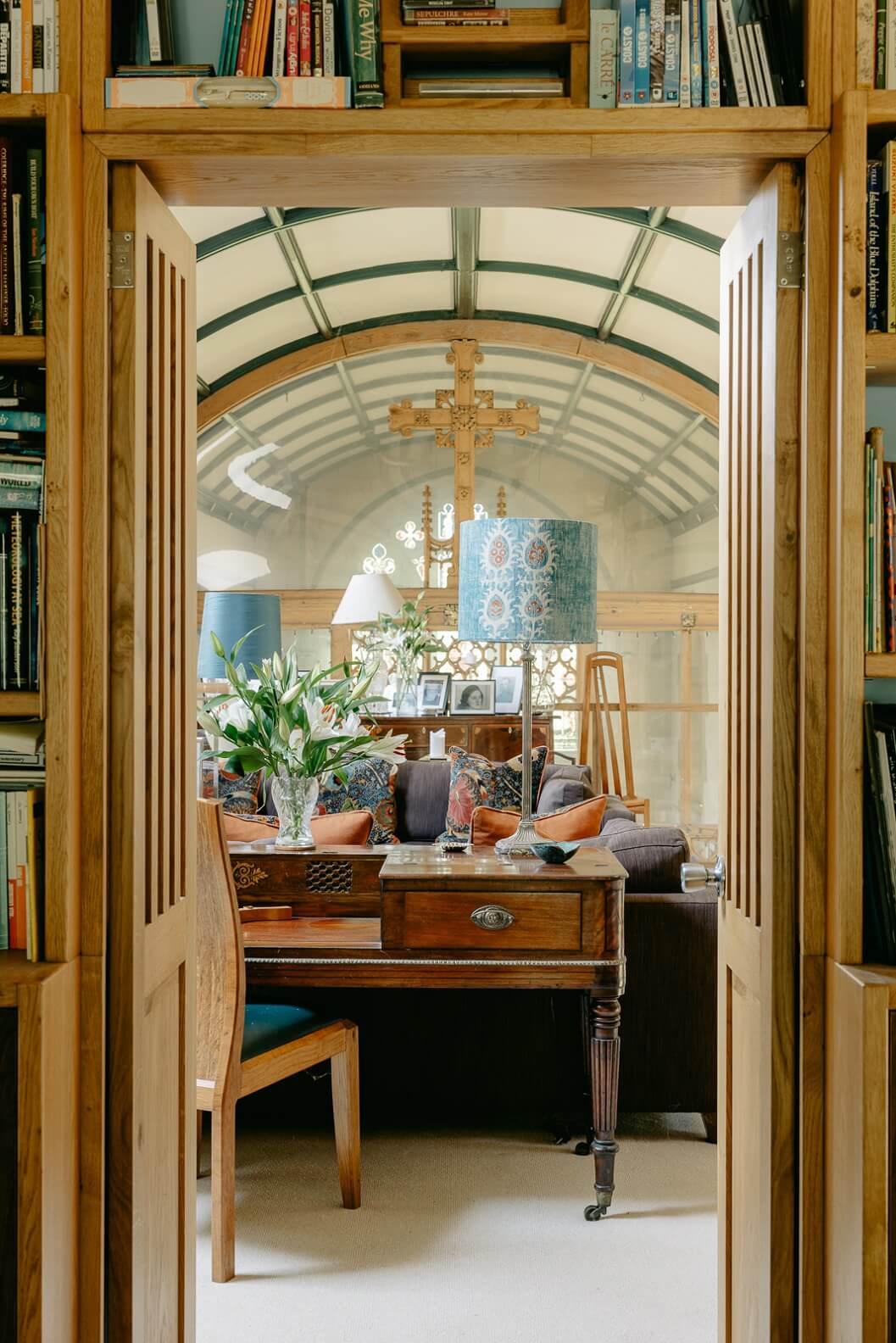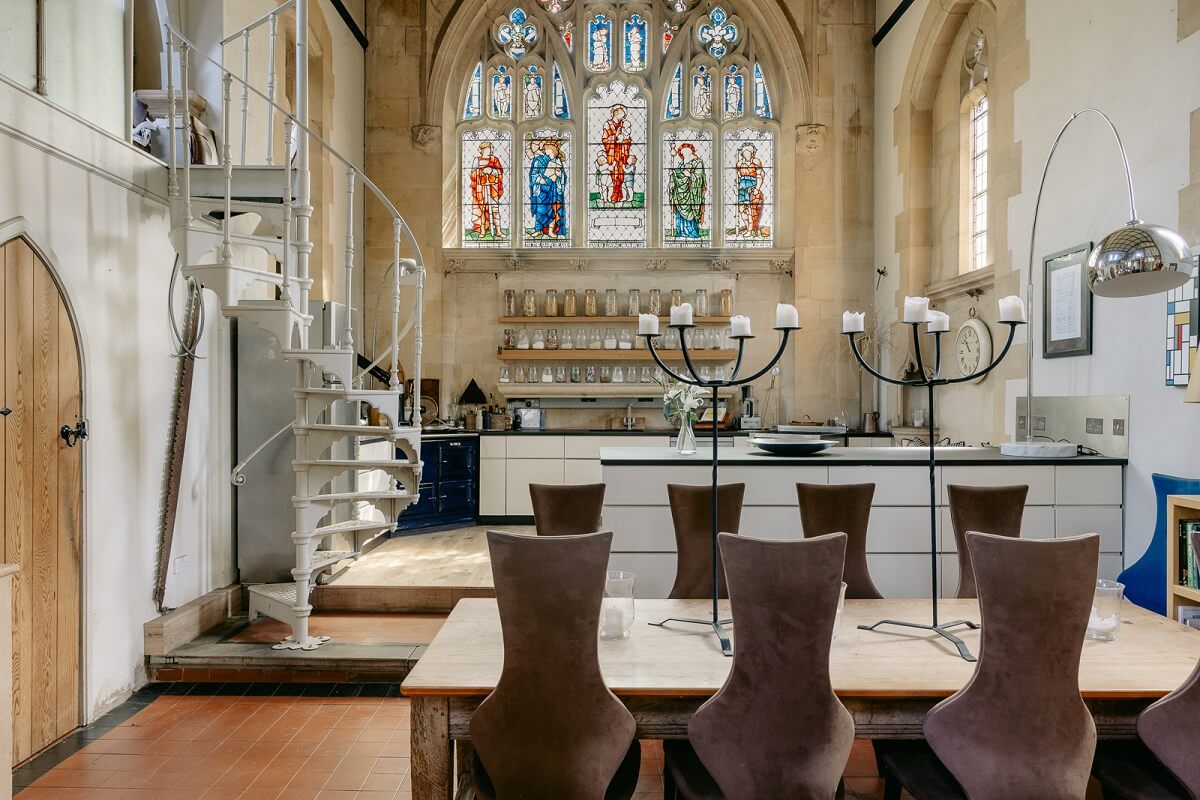 They created a kitchen in the old chancel. This is a room where you truly see the combination of old and new. The modern white kitchen is set in a double height space that also features an amazing stained glass window.
The rood screen is also original and it is presumed to be supplied by William Morris' Company. The spiral staircase leads to a study/reading nook.
The hallway on the ground floor leads to the three bedrooms.
On the ground floor is a second cozy sitting room with corner sofa and fireplace.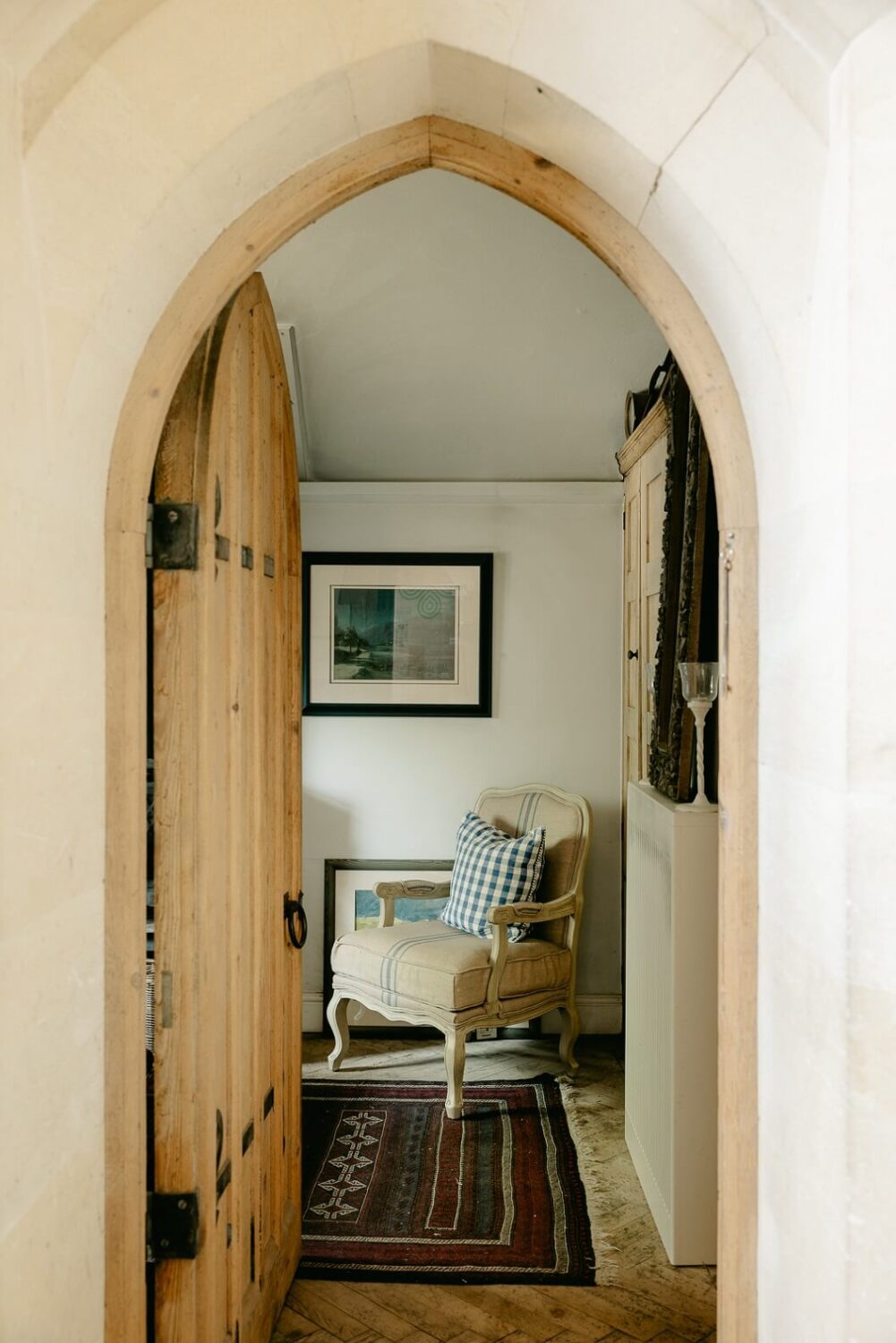 The conversion has three bedrooms and bathrooms. The rooms are all decorated in a light color scheme and they all have these beautiful Gothic arched wooden doors.
The hallway has an original Victorian Charles Portway 'Tortoise' stove that is still used to heat the house.
Surrounding the church is a large green garden.
Take a look at these church conversions:
photography via Inigo