Mustard Yellow Home Decor Inspiration
Mustard yellow and ochre are colors I've been seeing a lot lately in home decor (even yesterday I posted a home with a mustard sofa). Mustard yellow is not as bright as a normal yellow but it's a nice colors if you want to add bright colors into your home that still feels warm.
In this post I have selected some examples as to how you can incorporate mustard yellow/orchre into your home. From mustard furniture to wall paint and home decorations, there are plenty of ways to brighten your space with these beautiful colors.
Mustard Yellow Furniture
Mustard yellow furniture is a nice way to incorporate color into your home. Combine it with calm color tones to make your furniture piece the center of the room. Or you can combine the mustard yellow furniture with colorful wallpaper to make it a truly popping room. Whatever style you choose, mustard yellow furniture always makes a room look nice.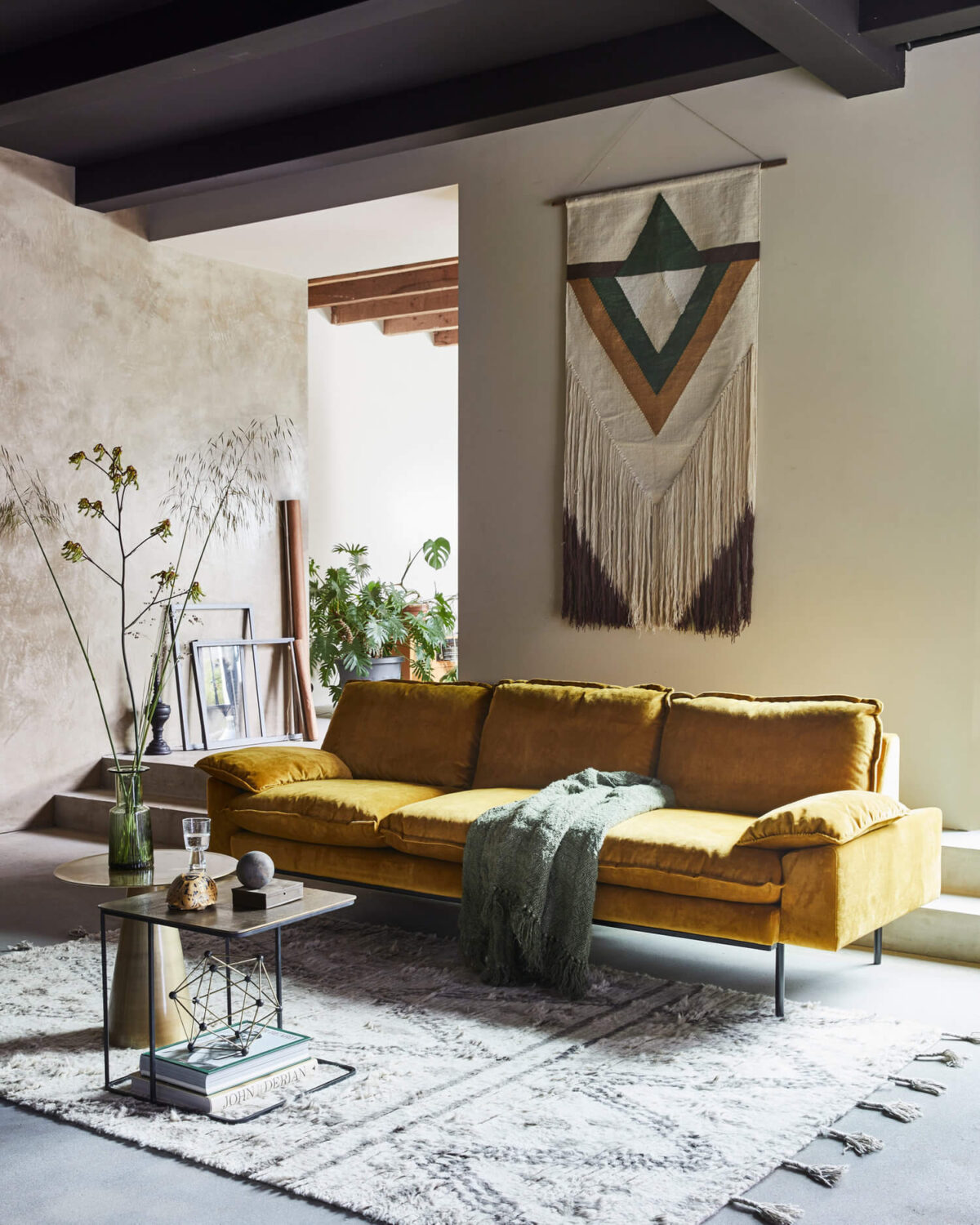 The Retro Sofa by HK Living combined with calm earthy color tones to really make the sofa the center piece of the room (styling by Cleo Scheulderman & photography by Jeroen van der Spek)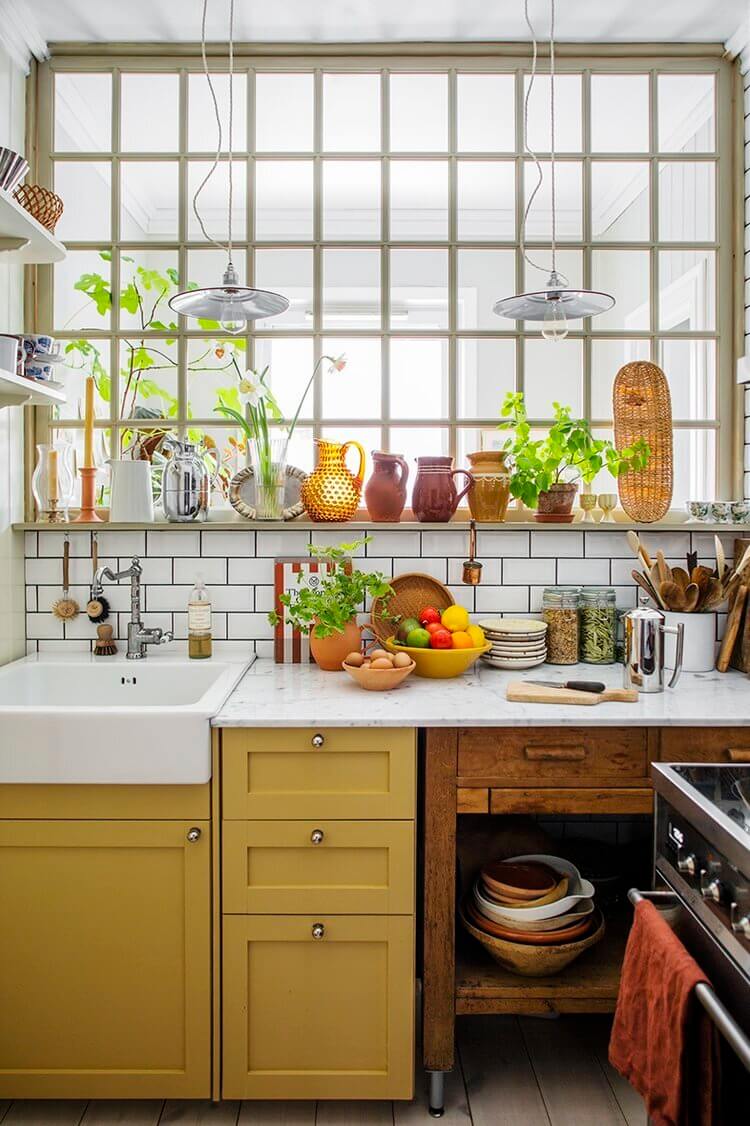 Mustard kitchen & bathroom cabinets in the home of Sebastian Bergström (photography by Lina Östling)
Add a nice color touch to your bedroom with a velvet mustard yellow hardboard (this headboard is the Velvet Ainsworth headboard by Anthropologie)
Rattan armchairs with mustard yellow seating and a fabulous green wall at hotel The Hoxton in Paris
Mustard yellow sofa's combined with pink walls. A vibrant look for your living room.
Mustard Yellow Paint & Tiles
Half painted walls or double it up with mustard walls ánd mustard furniture. There are a lot of ways you can incorporate this color into your home with a lick of paint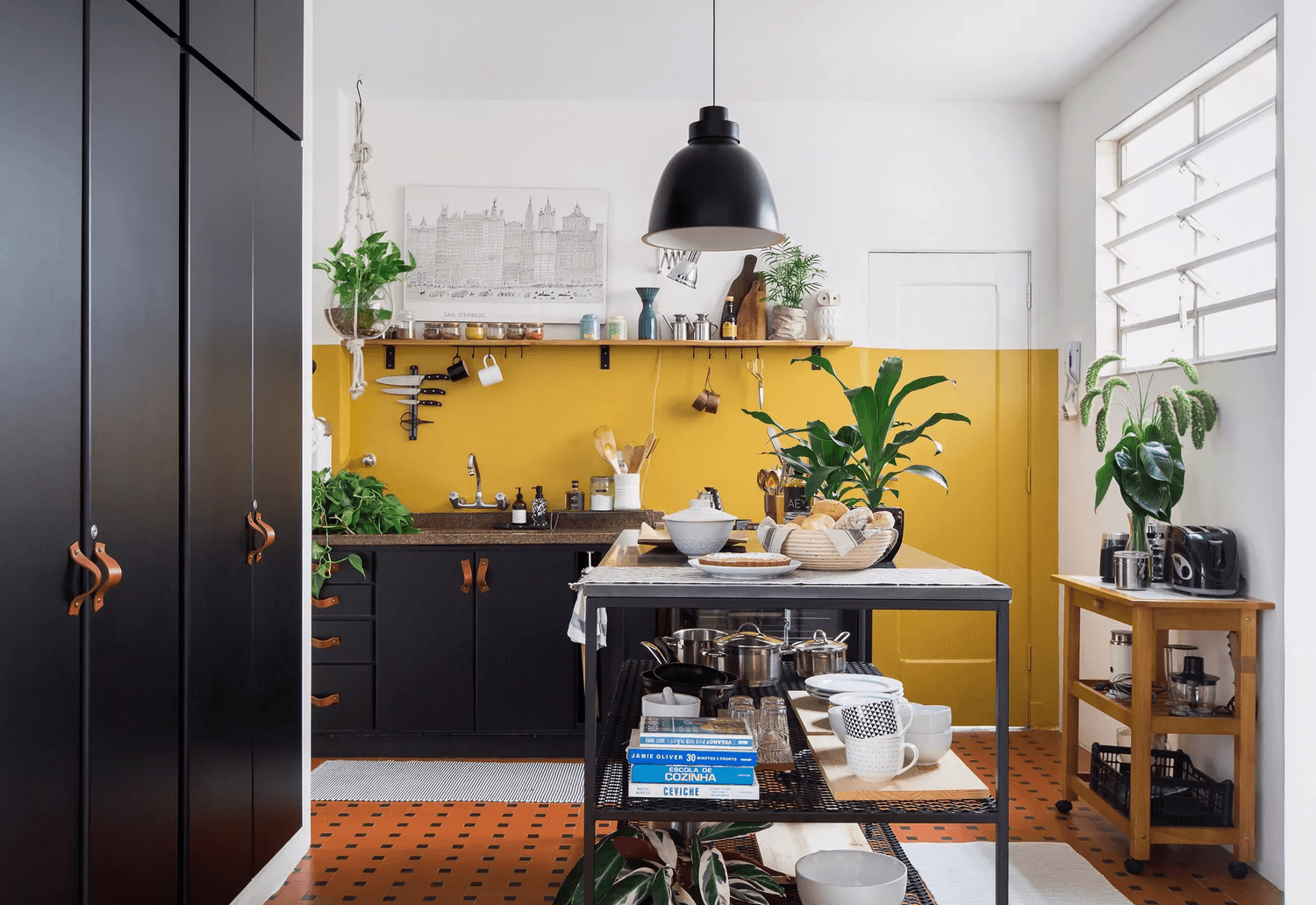 A half-painted mustard wall with a black kitchen (photography by Isadora Fabian)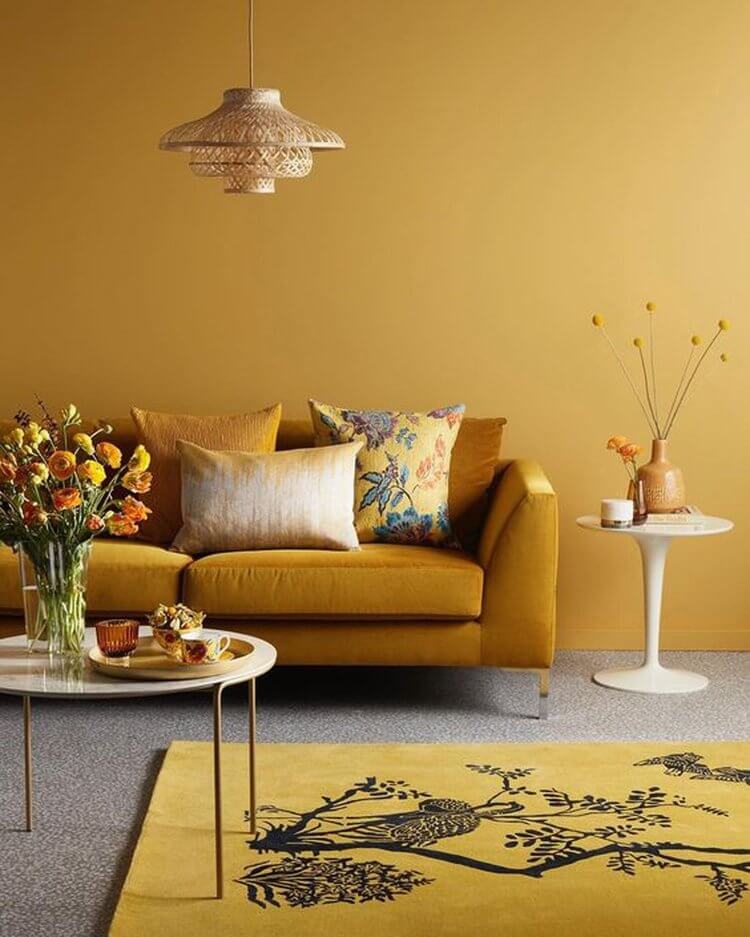 Left a bedroom with half-painted mustard yellow wall and mustard yellow bedding. On the right a mustard yellow room at Heckfield Place
A children's room with a nice mustard yellow paint detail (photo by Sjaartje)
Mustard Yellow Decor & accessories
If furniture or wall paint in mustard is too much for you, then you can opt for a more subtle color impulse. With mustard pillows, plaids, artwork and bedding you can brighten up your space in a subtle way
Above two bedrooms with mustard yellow color touches. On the left mustard yellow beding (photo: designlovefest). On the right a cozy bedroom with mustard yellow blanket (photo: pinterest)
Subtle mustard yellow home decor in these spaces styled by Liza Wassenaar & photo by Alexander van Berge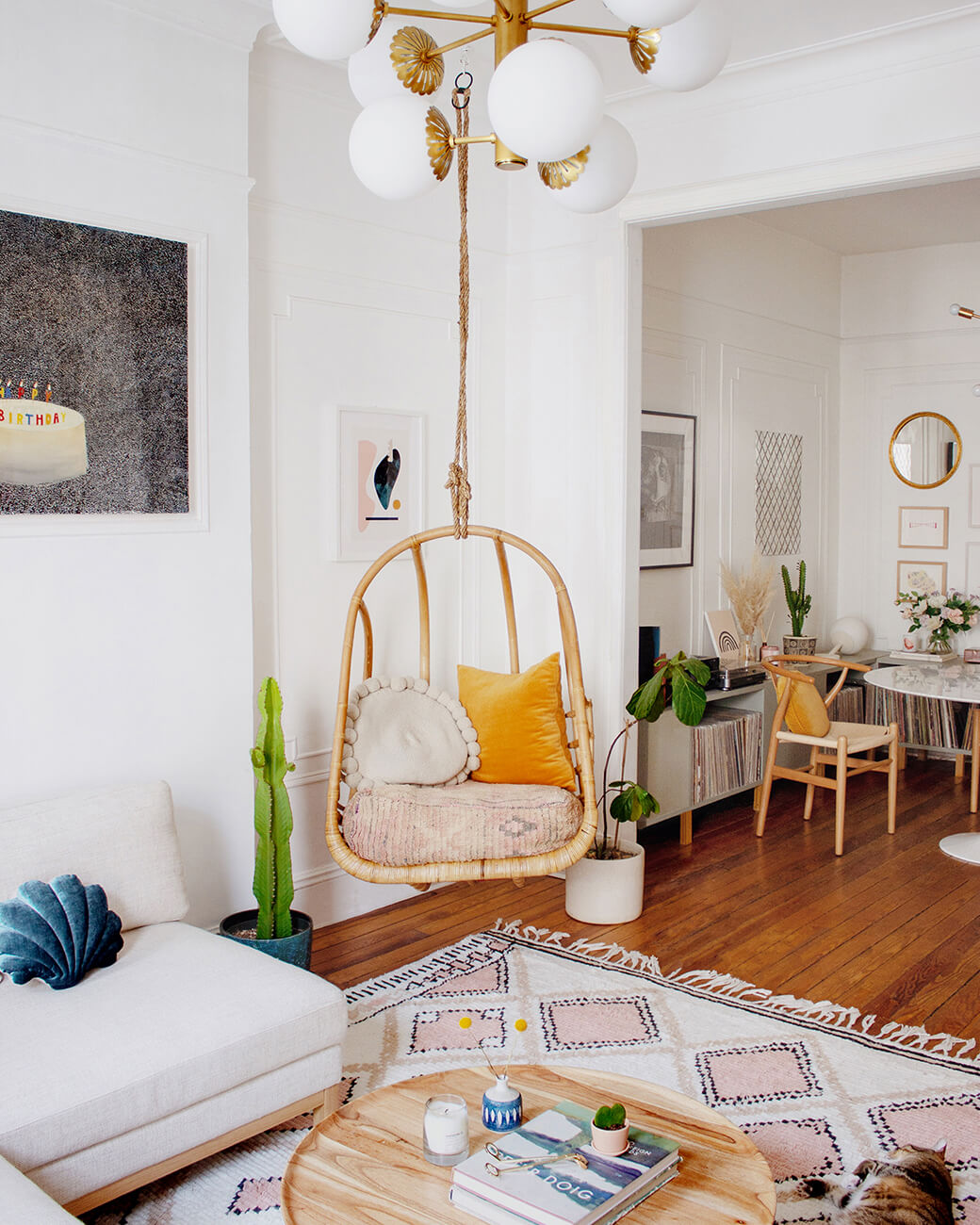 Mustard yellow touches in the home of Mallory Fletchall
Isn't mustard yellow a lovely color? I really like the combination of warmth and brightness this color brings to a home.