A Nordic Maisonette That Makes The Most Of Its Awkward Nooks
At the charming Mosebacke square in the popular Södermalm district in Stockholm stands this beautiful Scandinavian apartment. The one bedroom apartment in located on the top two floors of an apartment complex.
The apartment complex was built in the 19th century and between 1904–1905 two more floors were added which is where this apartment is located. As with many old buildings, the home has unconventional spaces, but the owners of this home knew how to deal with that.
Throughout the apartment you see custom made furniture, from a couch to cabinets to make the most of the awkward spaces. On the ground floor are the social spaces with a living room and a kitchen/dining room. On the top floor, under the slanted ceiling you'll find a bedroom and a home office.
The small living room has a site-built sofa with sewn-up mattresses and cushions in a beige linen fabric. The corner sofa creates a social seating arrangement.
The walls and the fixed furniture are painted in a muted beige-yellow-grey color called Curious Mind by Jotun.
The spiral staircase in the dining room leads to the bedroom area. The stair is painted in the same black shade as the kitchen cabinets.
The kitchen also has an odd layout but despite this, they created a stylish social kitchen. The kitchen cabinets are recently painted in a sleek black.
The worktops in the kitchen are made of black granite and solid walnut. A simple transparant backsplash showcases the beautiful wall structure.
The walls in the kitchen are partly plastered in a beige colour, partly painted in a warm, light grey-green color called White Heather by Jotun.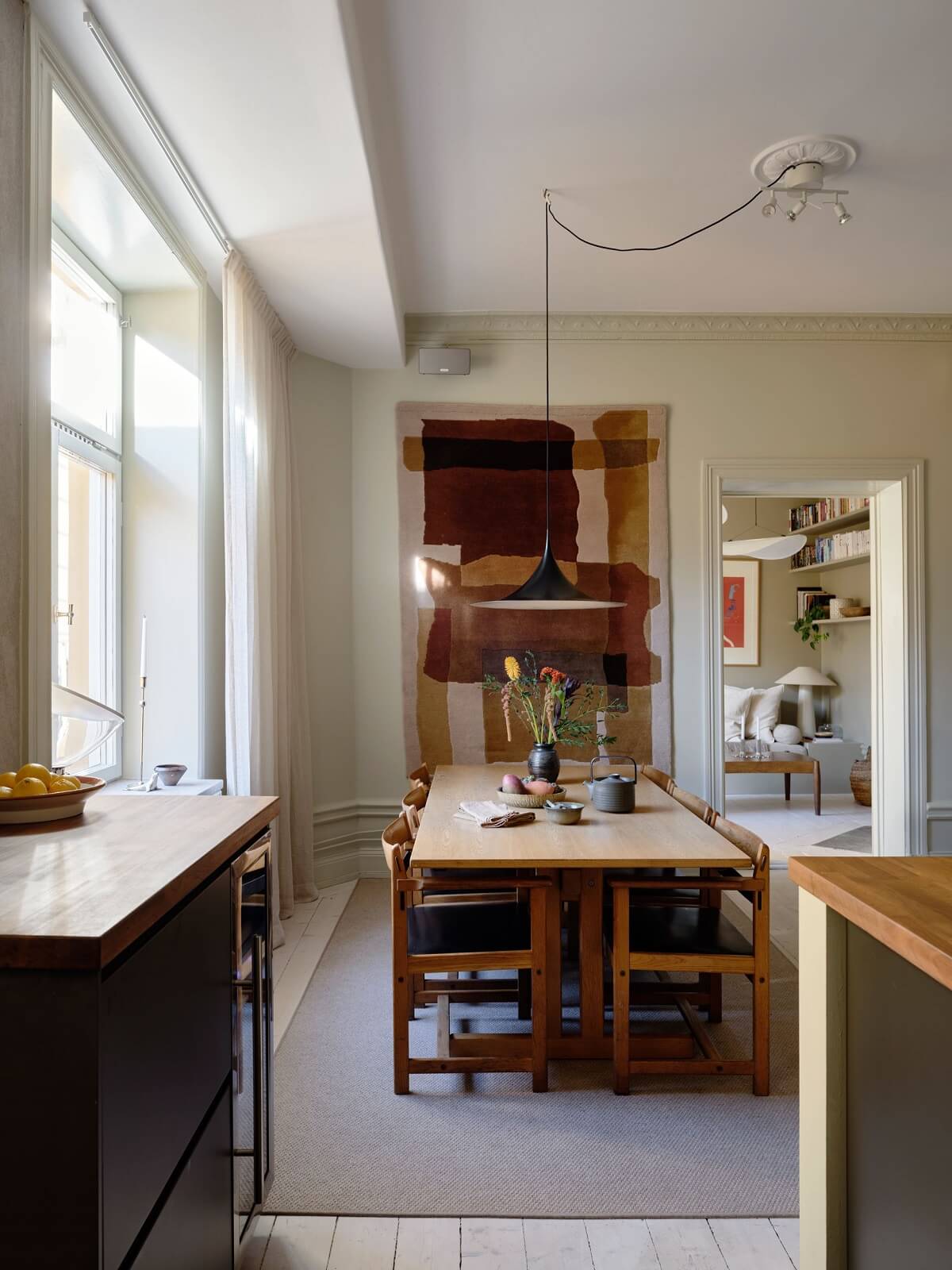 The kitchen/dining room has space for a large dining table. The large artwork highlights the high ceilings in this room.
On the top floor are two rooms, a home office and a bedroom. The home office has a built-in desk, bench cupboard and built-in shelves with LED lighting.
The space has a waxed concrete floor and exposed wooden beams that add charm.
The walls are painted in a soft beige tone called "Soft Touch" by Jotun.
The white passageway between the home office and the bedroom has built in wardrobes.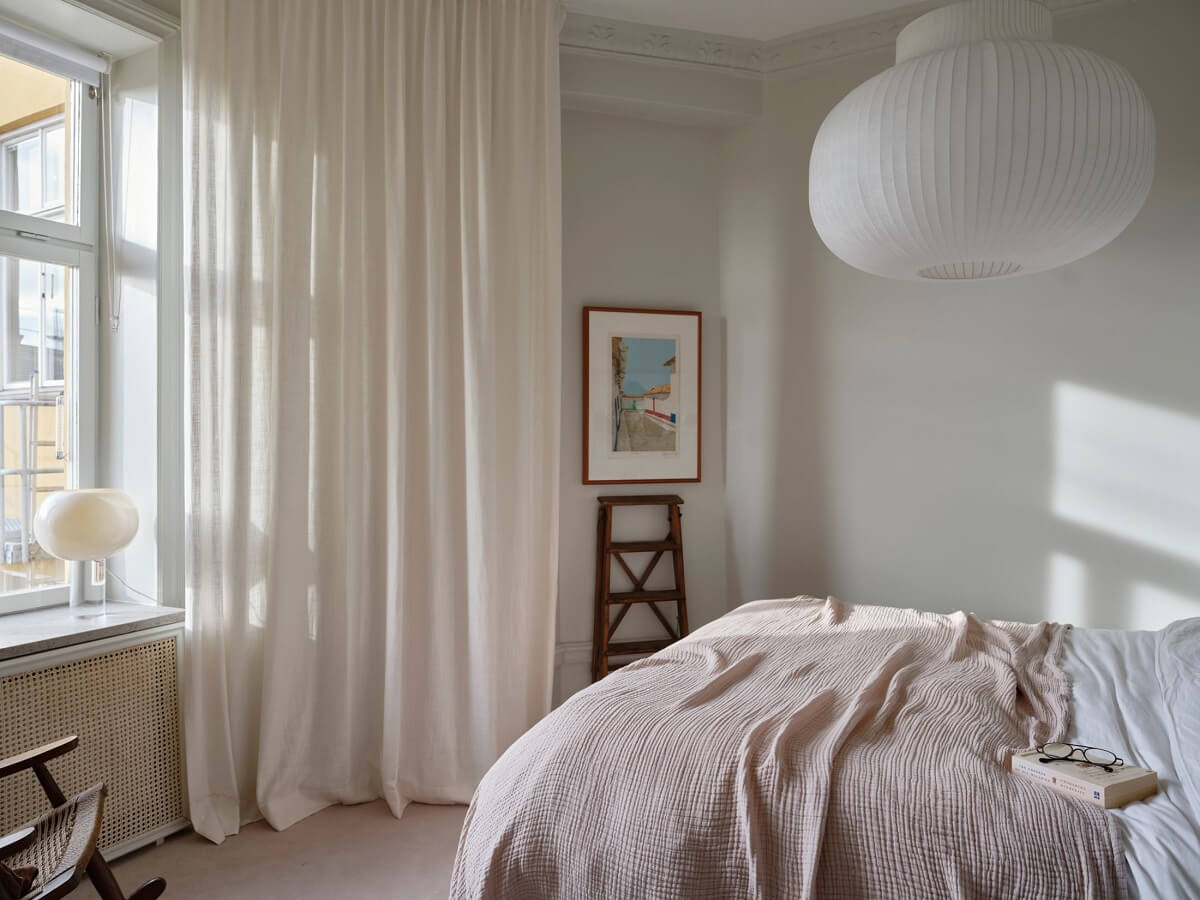 The bedroom is a serene space with a soft 100% wool carpet.
Surrounding the bed are wardrobes and a ledge that serves as the headboard and can be used as a nightstand.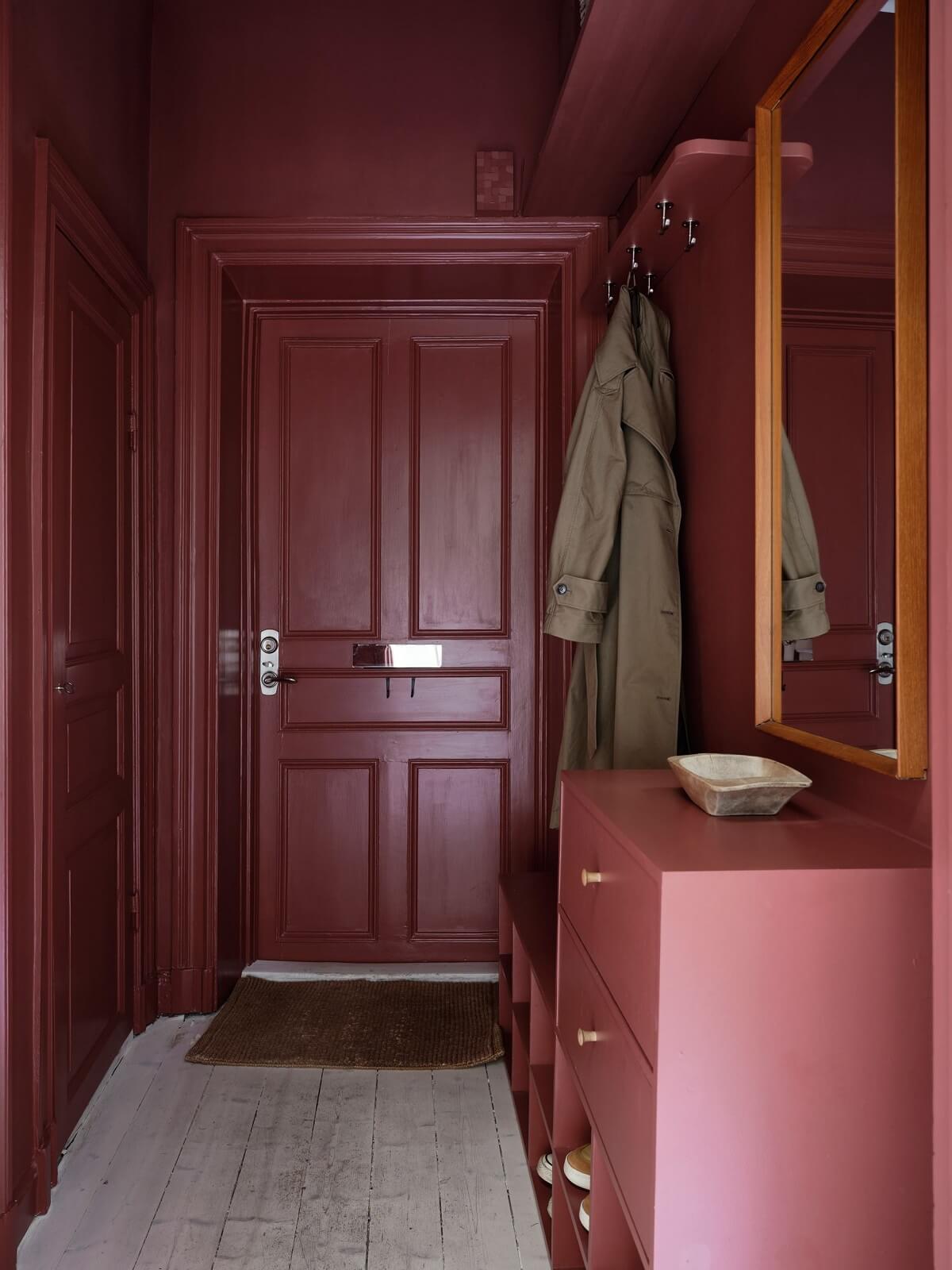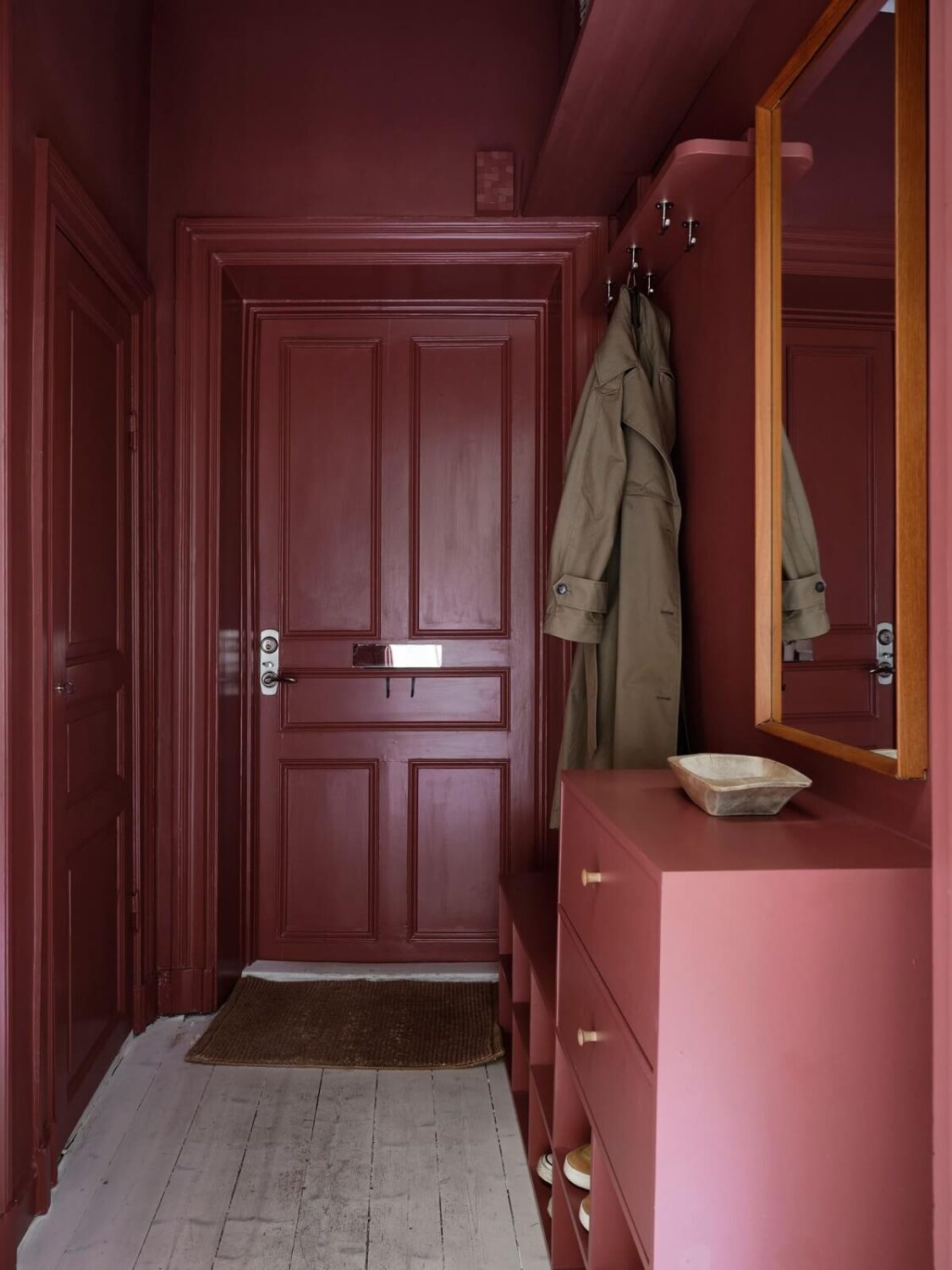 The entire home is painted in subtle light color tones, but in the hallway they opted for this rich dark red shade called "Eating Room Red" by Farrow & Ball.
styling by Vankeppel and photography by Sylwan for Historiska Hem