An Open-Plan Living and Kitchen in Green and Pink Tones
In the quiet suburban area of Corstorphine, Edinburgh, stands a mid-century terraced house redesigned by AGORA architecture + design into an open-plan, colorful space. The family home had previously been extended, but this remodel left this home with a long, slender kitchen, which was quite isolated from the living room and the back garden.
The original layout meant that the family often did their own thing in separate rooms. AGORA was asked to create a social and open-plan living space that allows the family to spend more time together and to make the kitchen the heart of the home.
AGORA architecture + design designed an L-shaped room to make the most of the available space and connect better with the back garden. Indoor walls were removed, and new windows and doors were added to maximize natural light and create that connection with the outdoors.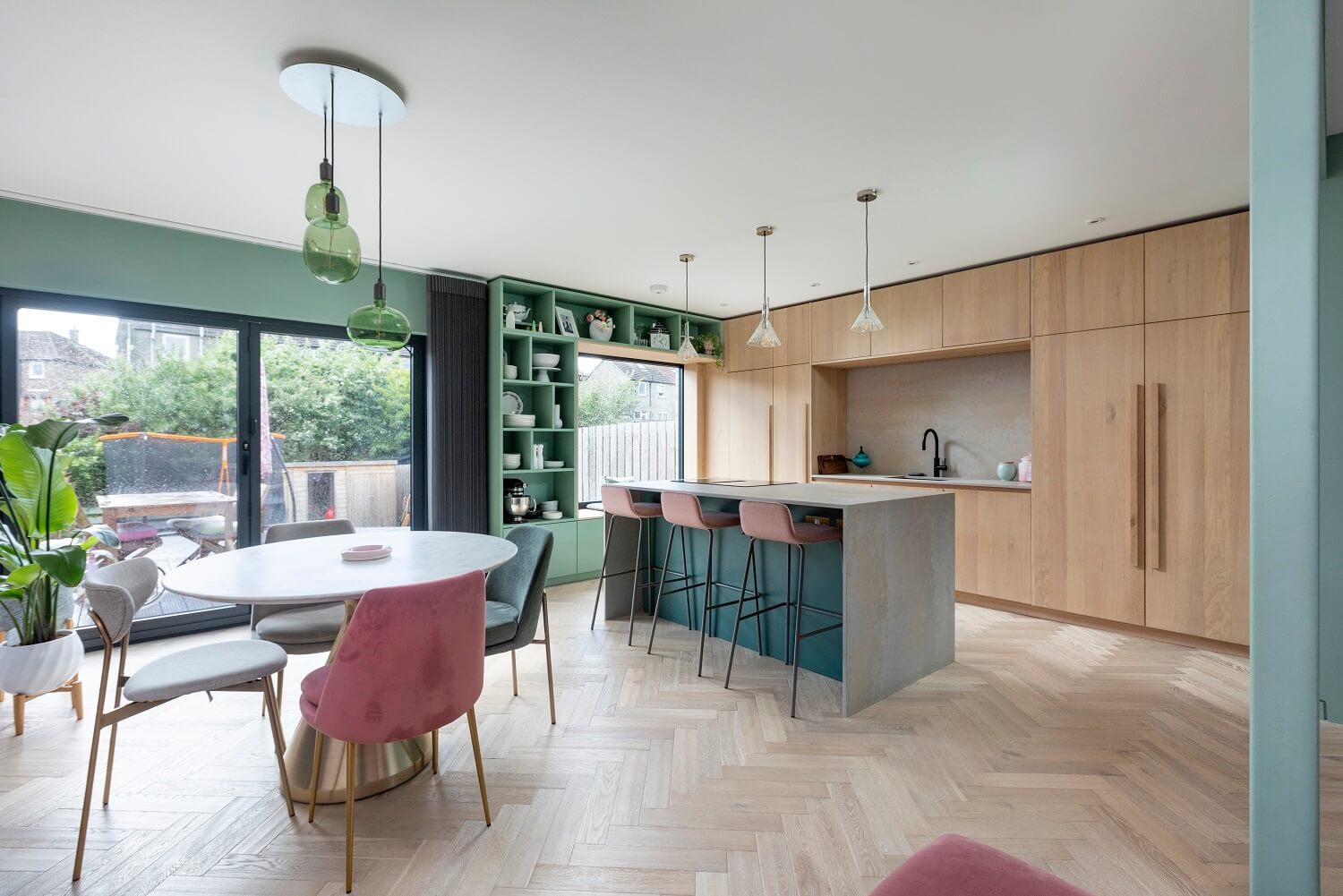 The kitchen and dining area is located at the back of the floorplan with bi-fold doors and a picture window to the garden.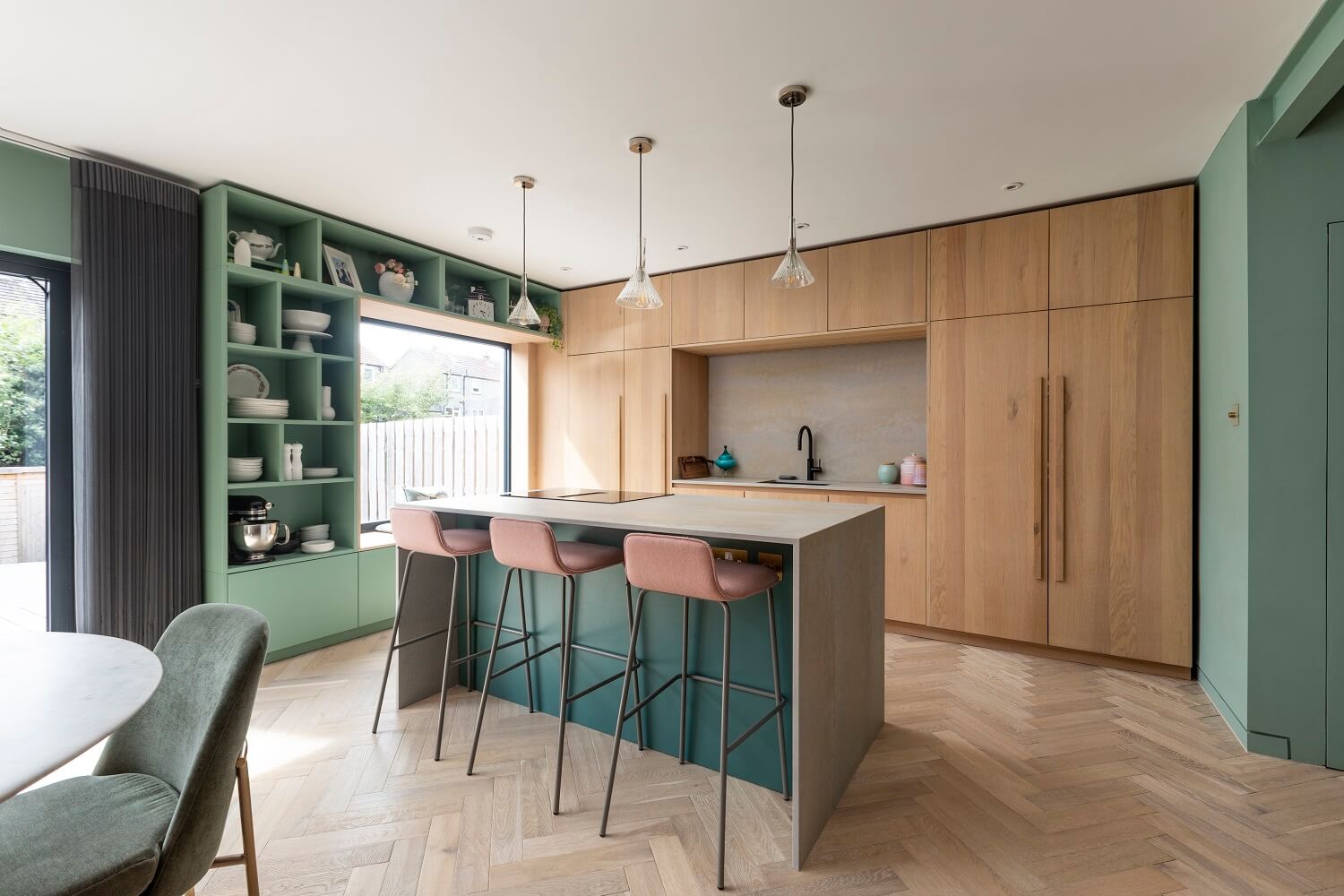 The modern Archispek kitchen is very elegant, with floor-to-ceiling oak cabinets that hide all appliances. The sink with a black tap is nestled in the alcove.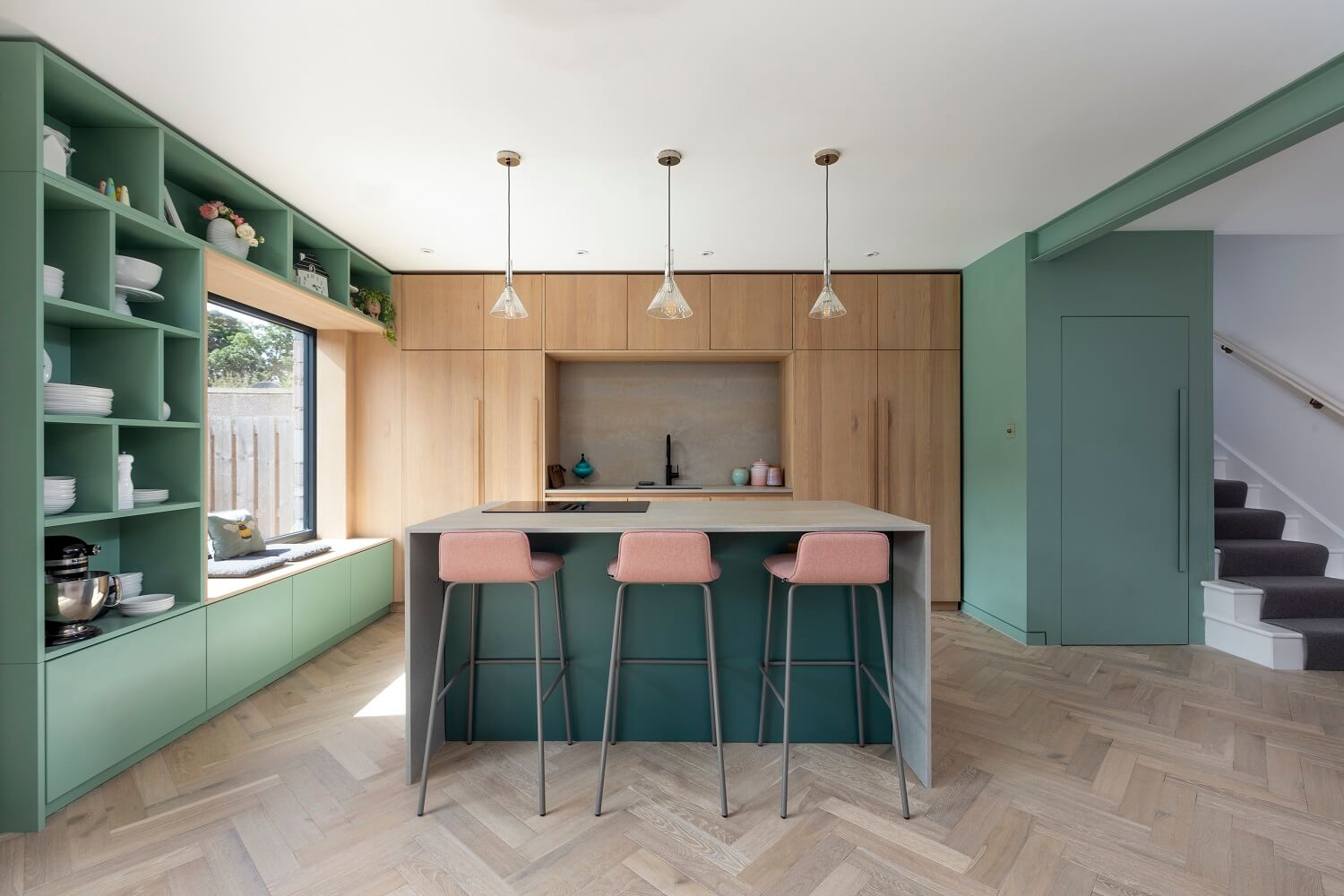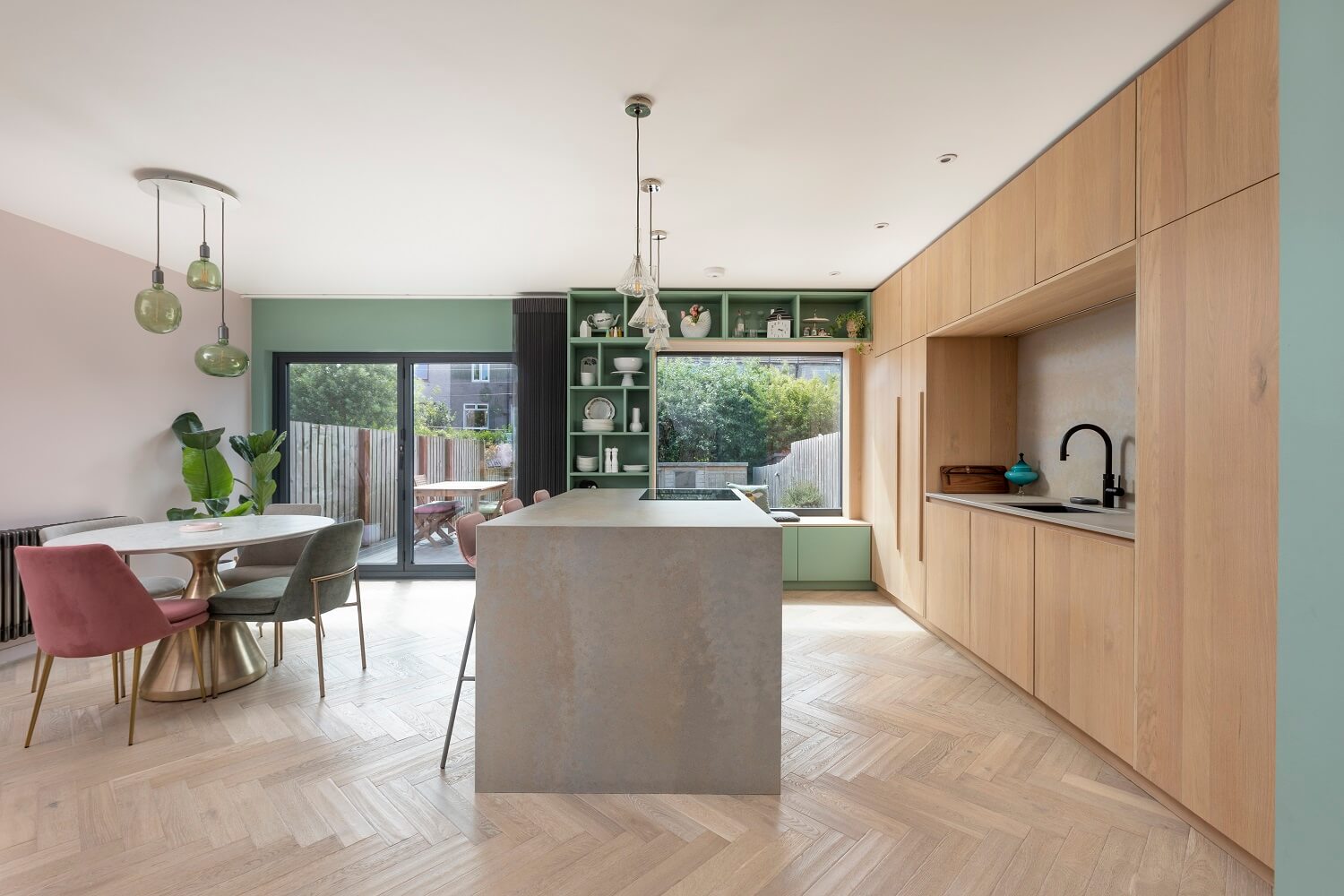 The room is tied together with a beautiful Raw Cotton herringbone floor by Ted Todd.
Lined with oak, the window seat stands out gracefully against the full-height shelving – a perfect nook to showcase personal treasures.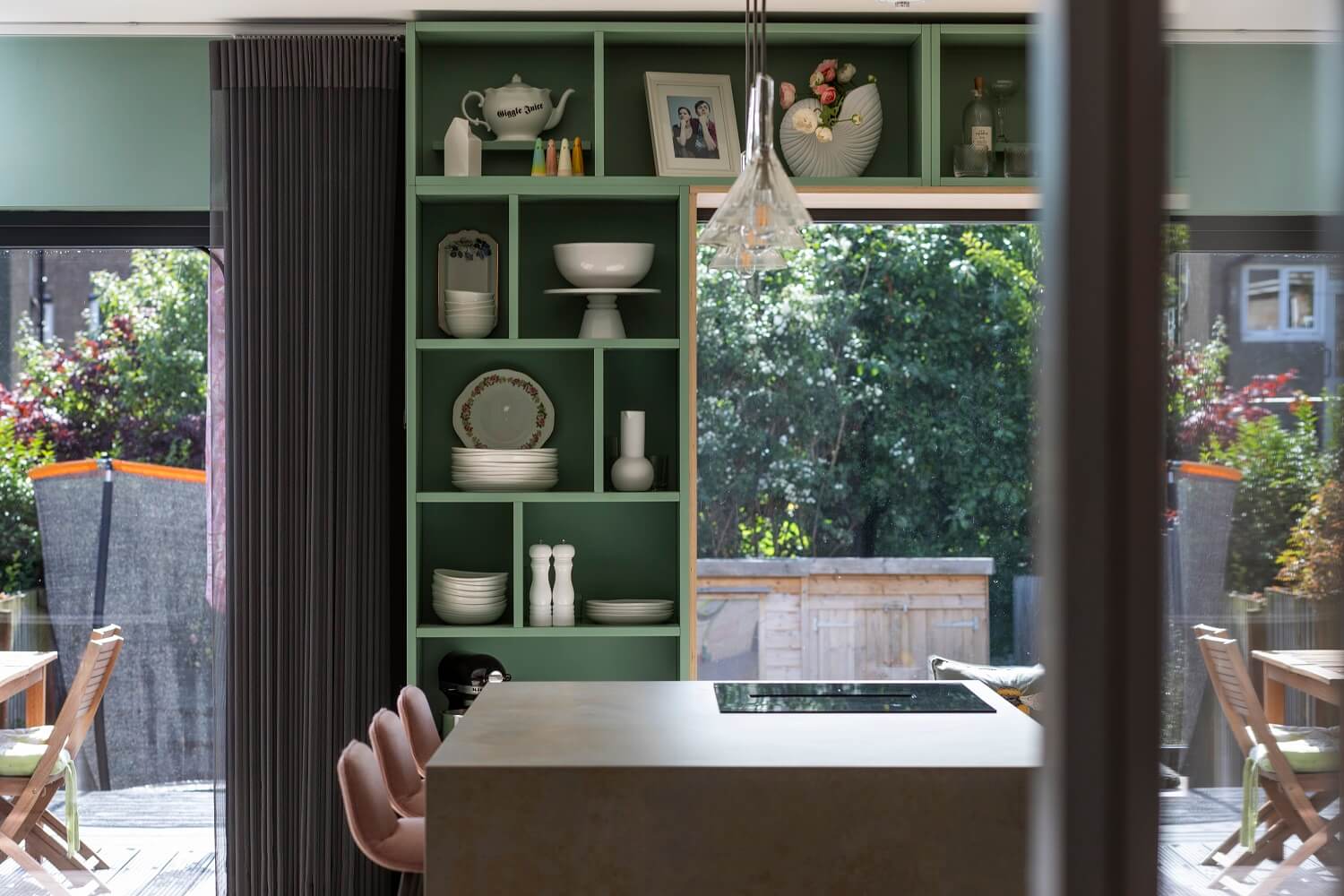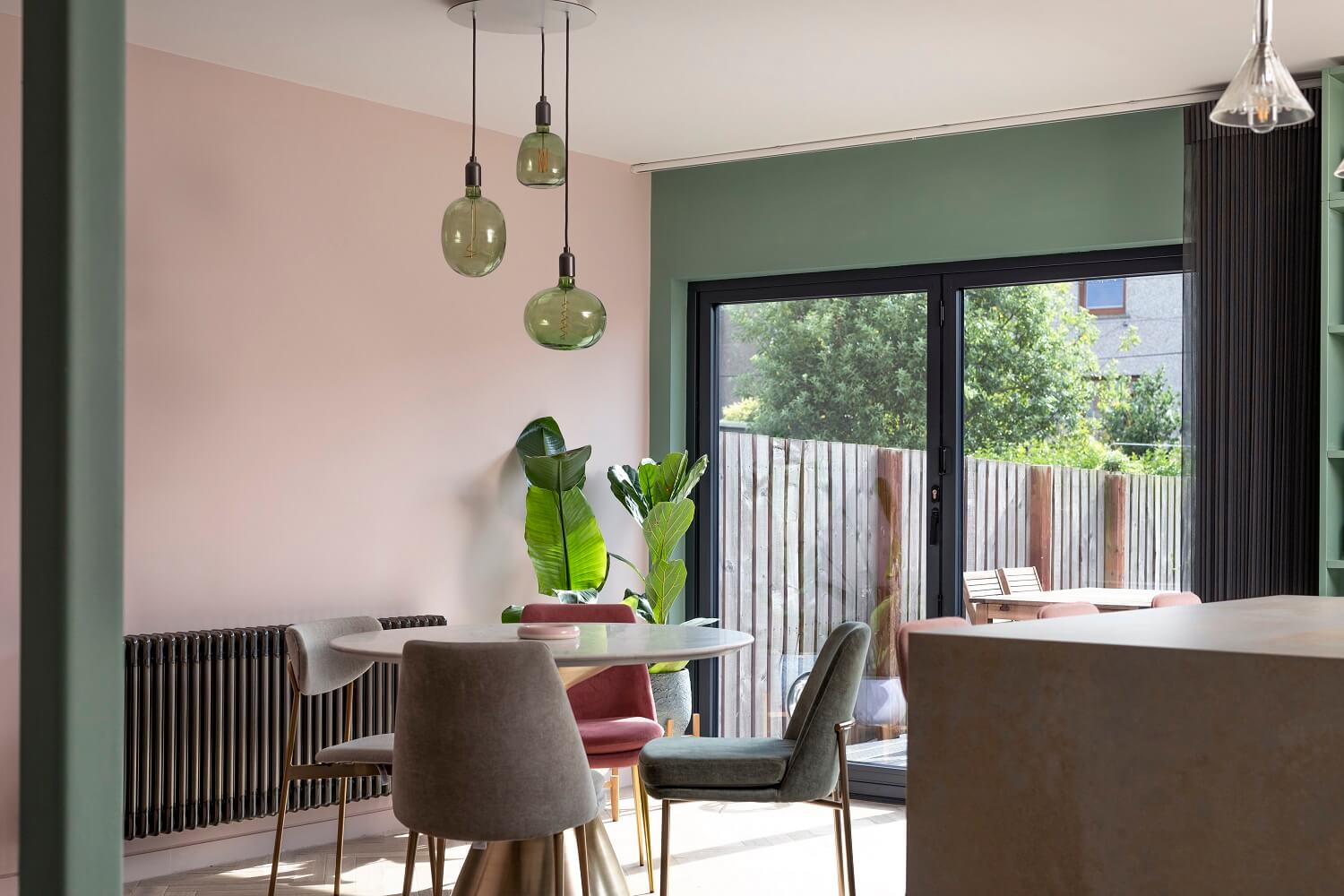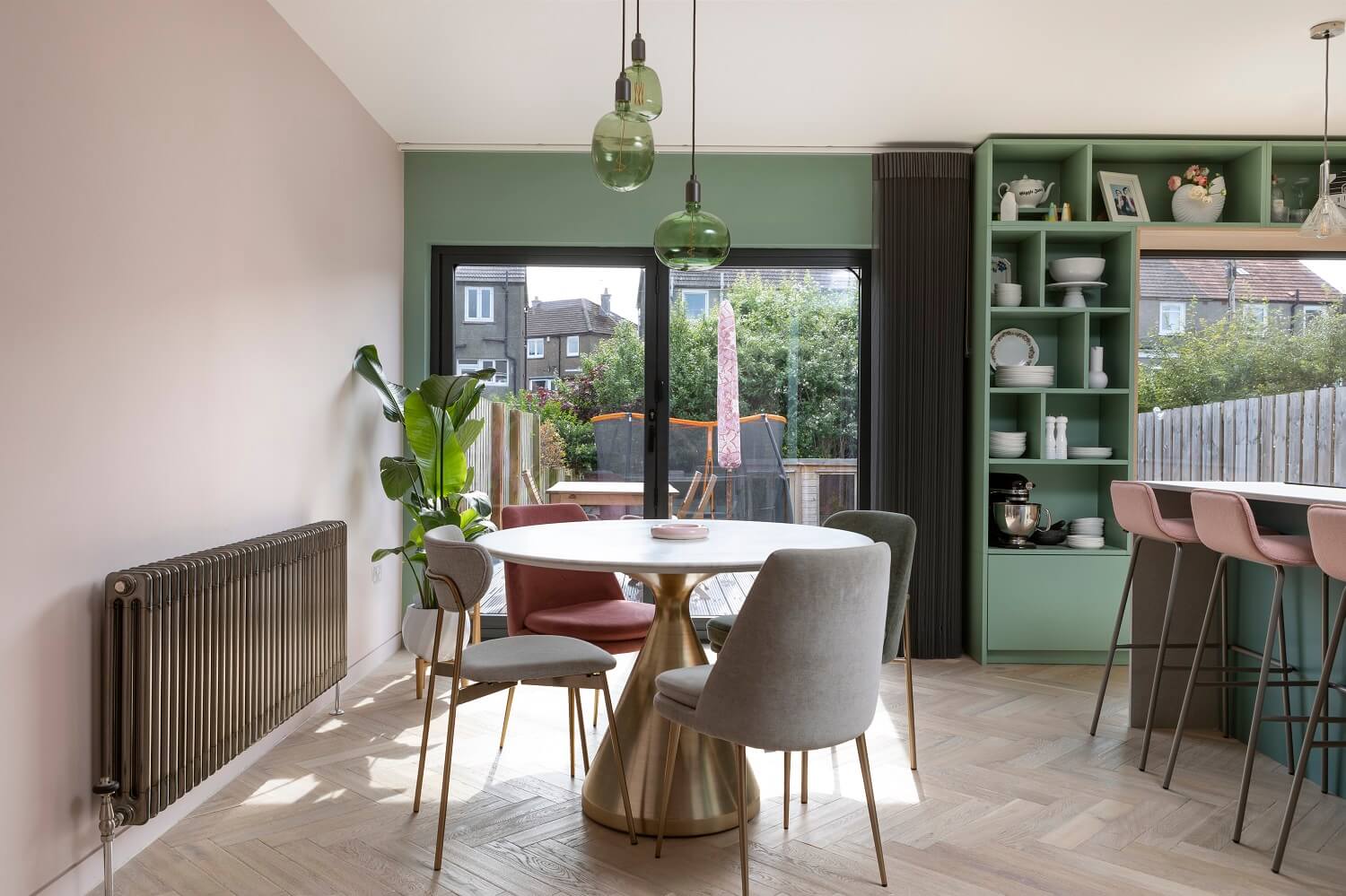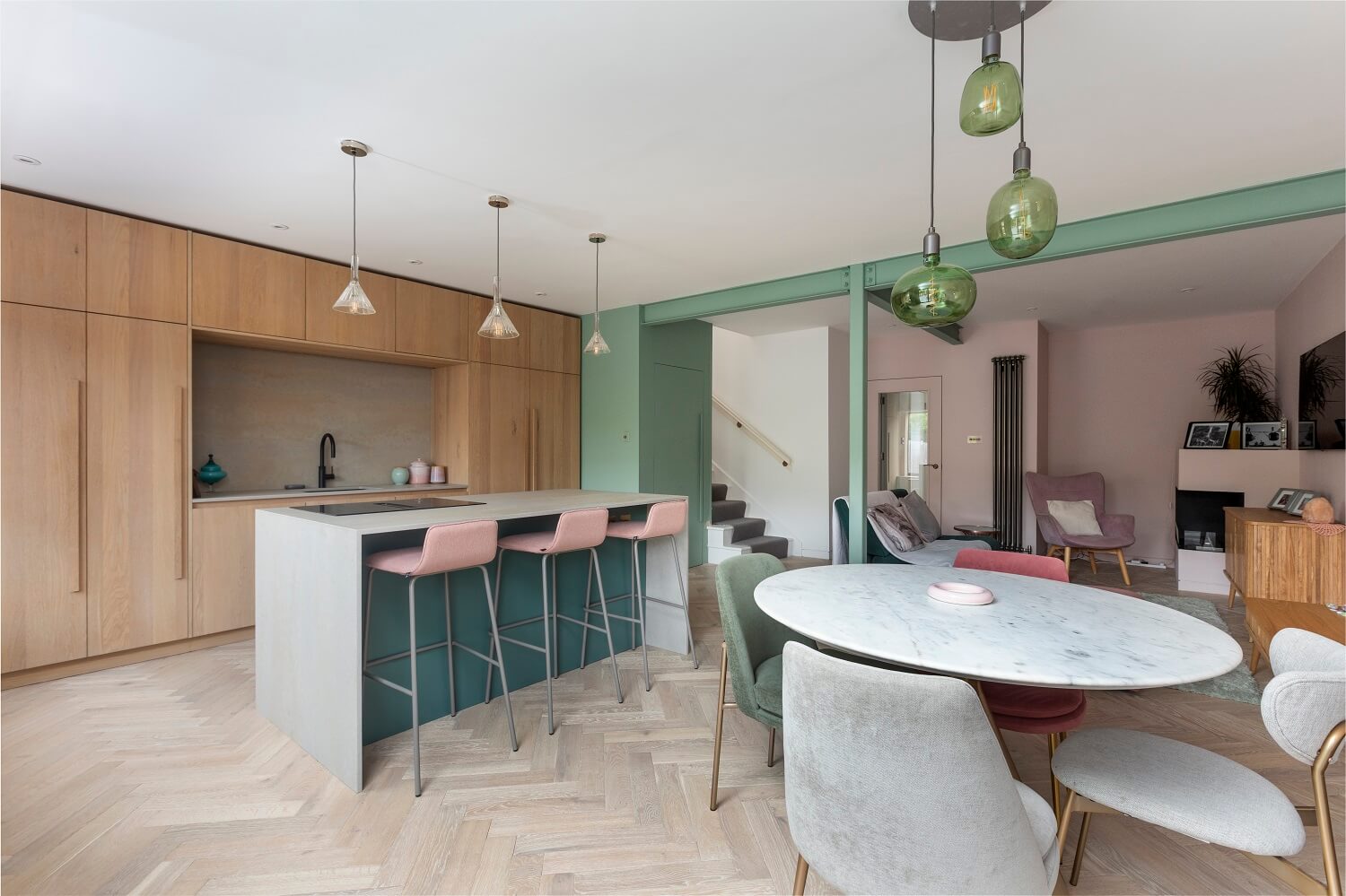 The soothing green and pink tones in the kitchen units, walls, steelwork, and even the plush furnishings, paint a harmonious picture. Details, often overlooked in many homes, have been perfected here. From flush skirtings and frameless doors to transparent switches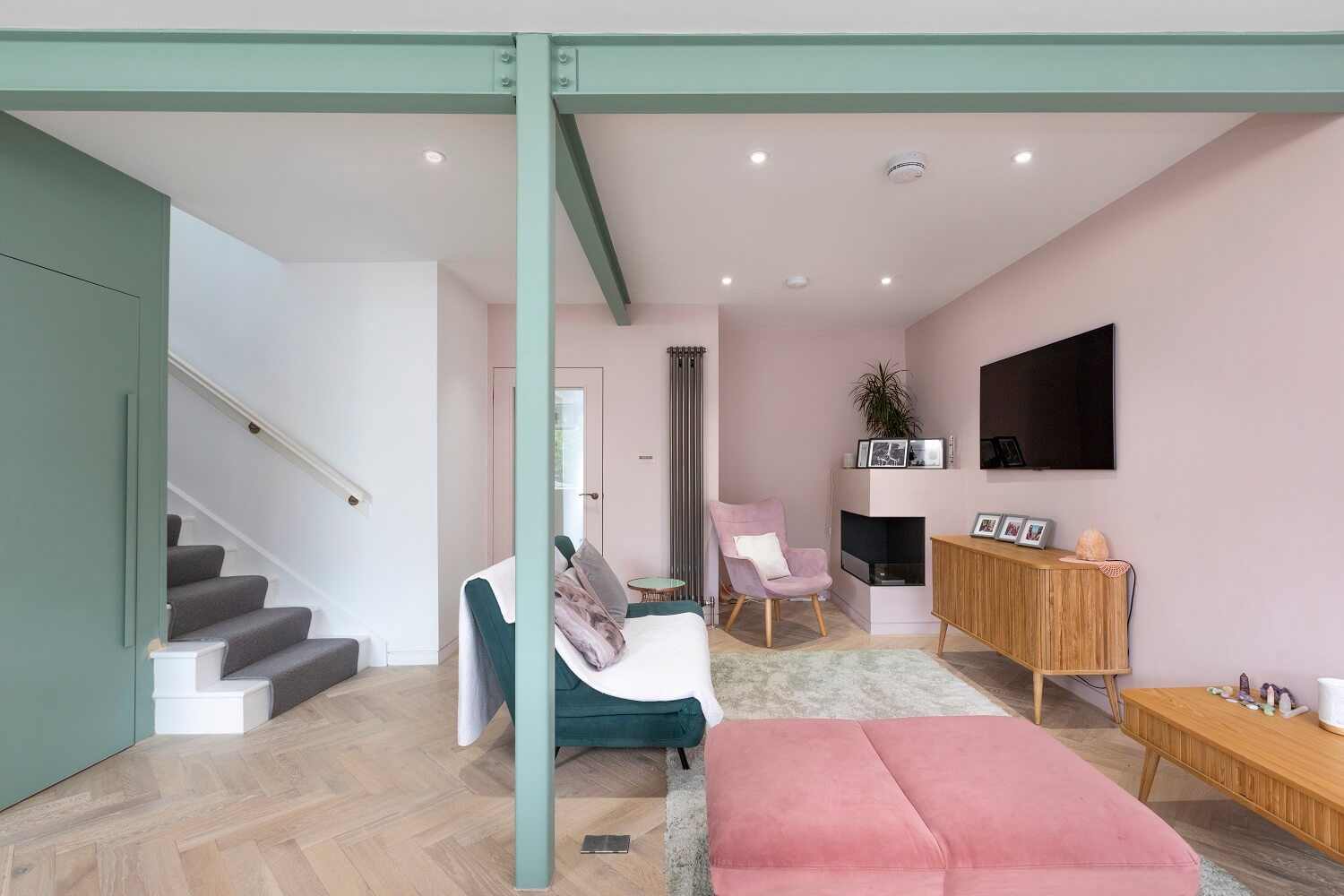 A cozy sitting room sits at the center of the ground floor. The fireplace in the corner adds warmth to the modern room. The pink and green color scheme has been mirrored compared to the kitchen. Here, the walls are pink, and green is added to the sofa.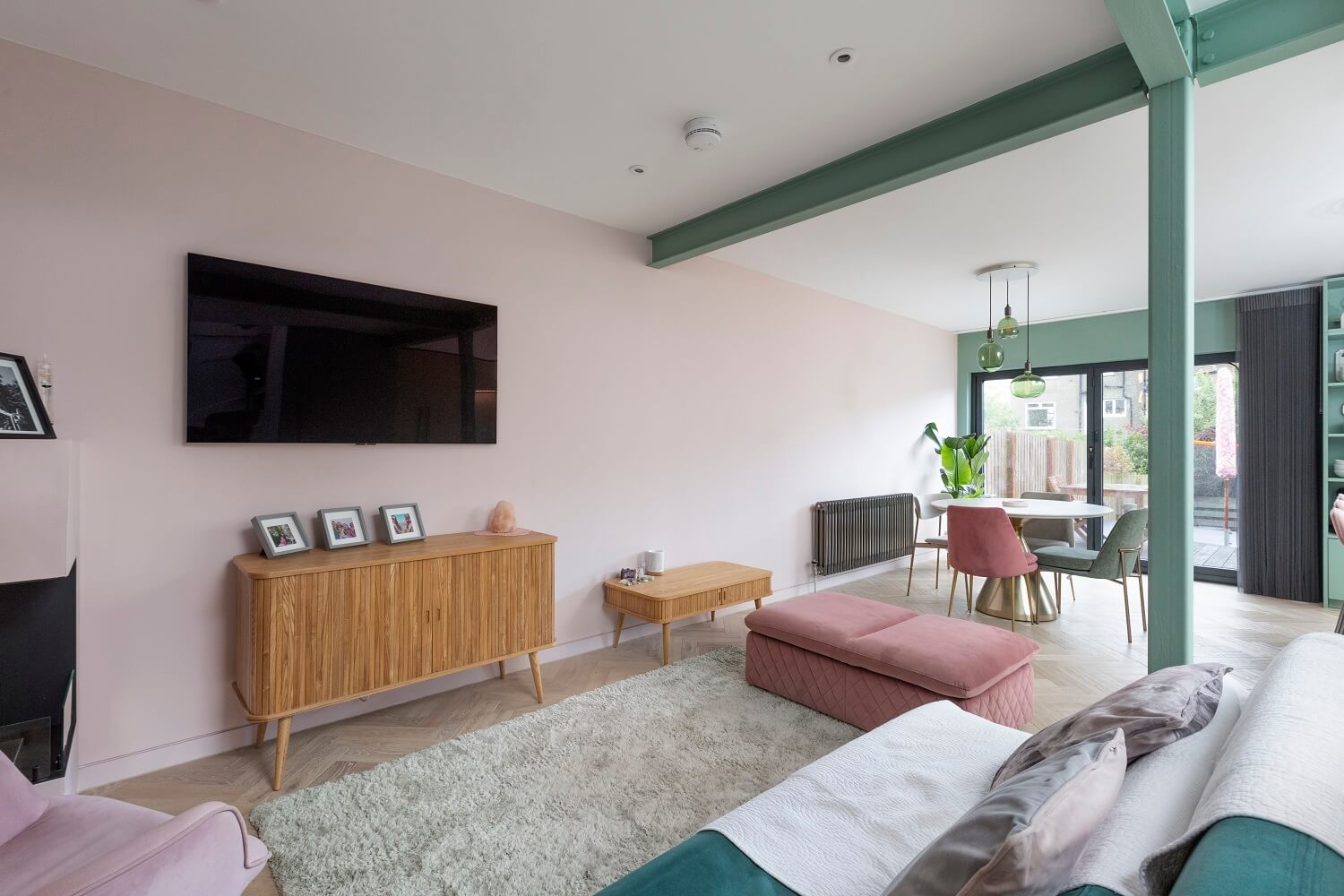 The green-painted steel beams mark the separation between the sitting room and the kitchen.
The result of the remodel by AGORA is a soft-colored family room that works well for day-to-day family life and social gatherings. The attention to detail and continuous color palette create a stylish, calm living space.
photography by Alix Macintosh, main contractor: Platinum Property Services, structural engineering: Structural Design Consultants