A Historic Townhouse on Majorca with a Striped Pool
Close to the main square of the Mallorcan town sollér stands a historic townhouse that has been carefully redesigned by Durietz Design. Santa Teresa 34 is an early 20th-century townhouse brimming with craftsmanship and charm.
The townhouse was built in 1900 by a prosperous Puerto Rican entrepreneur, and the house shows an array of breathtaking features that have withstood the test of time. The high quality can already be seen on the outside, where you'll be greeted by a chiseled stone facade adorned with specially curved window frames and shutters.
Inside, the home is equally impressive. Many historical features have been preserved, including the floor tiles, wood cravings, and a spectacular spiraling staircase. The historic bones are paired with contemporary furnishings in earthy tones and beautiful antique finds.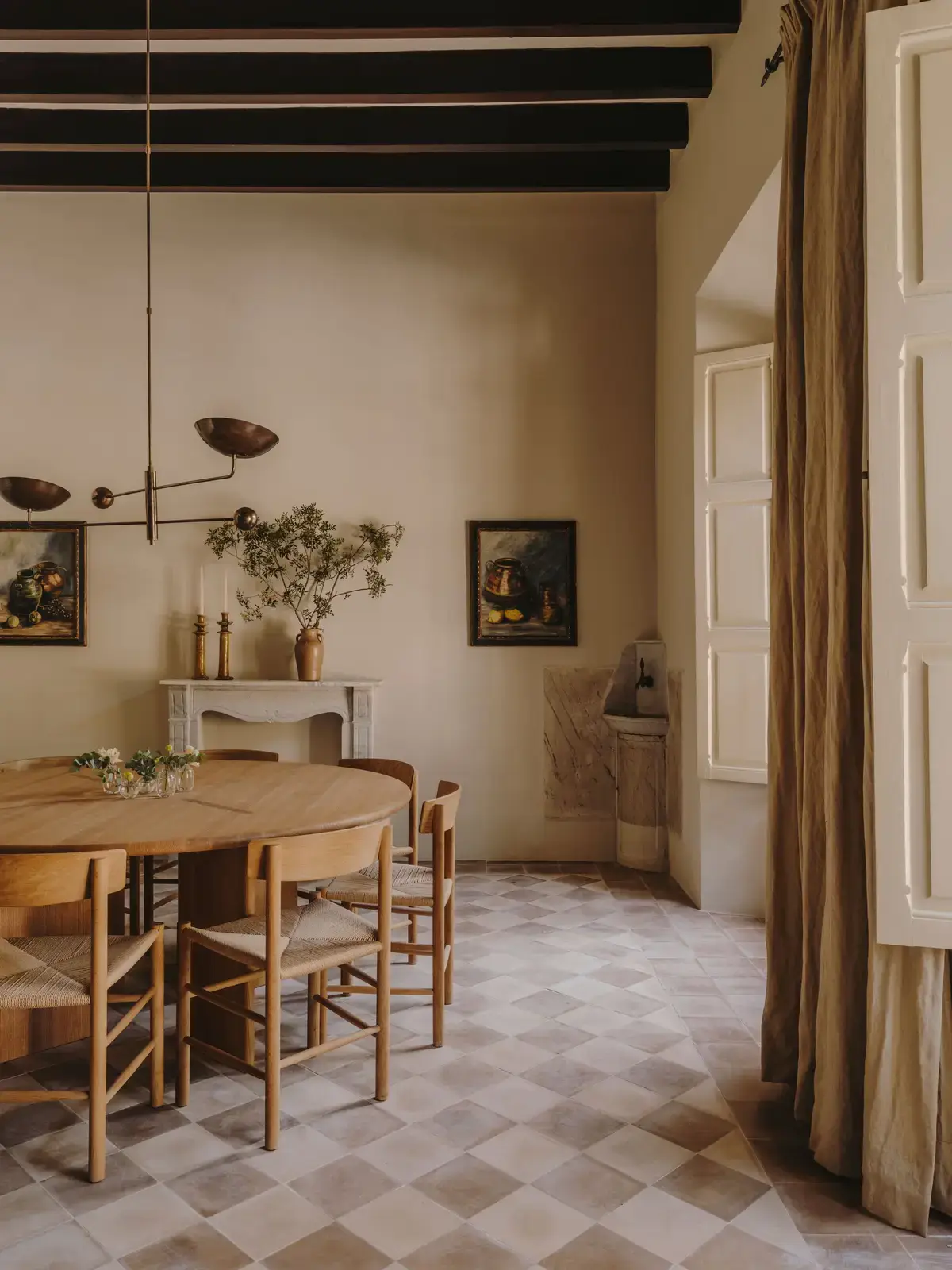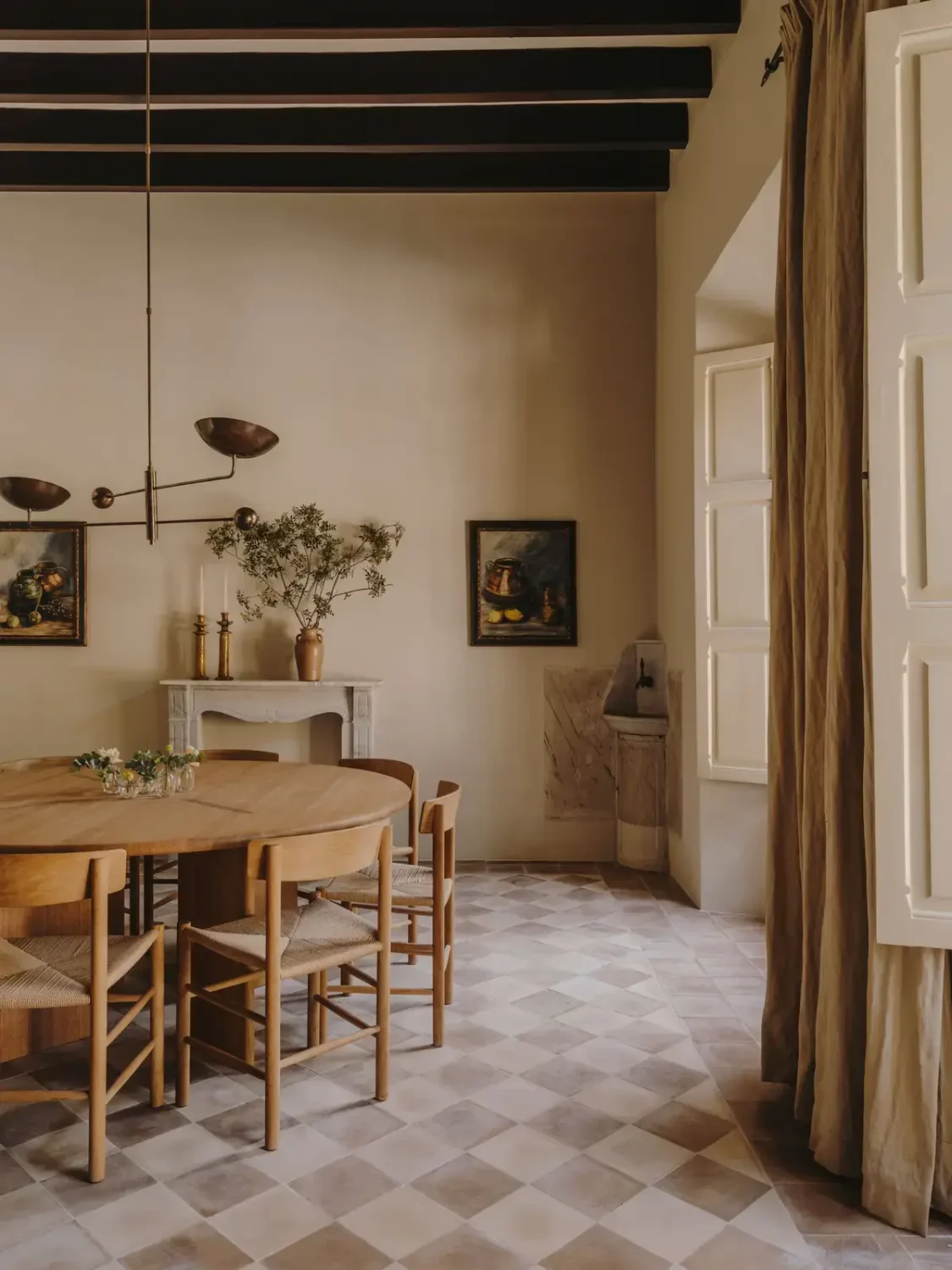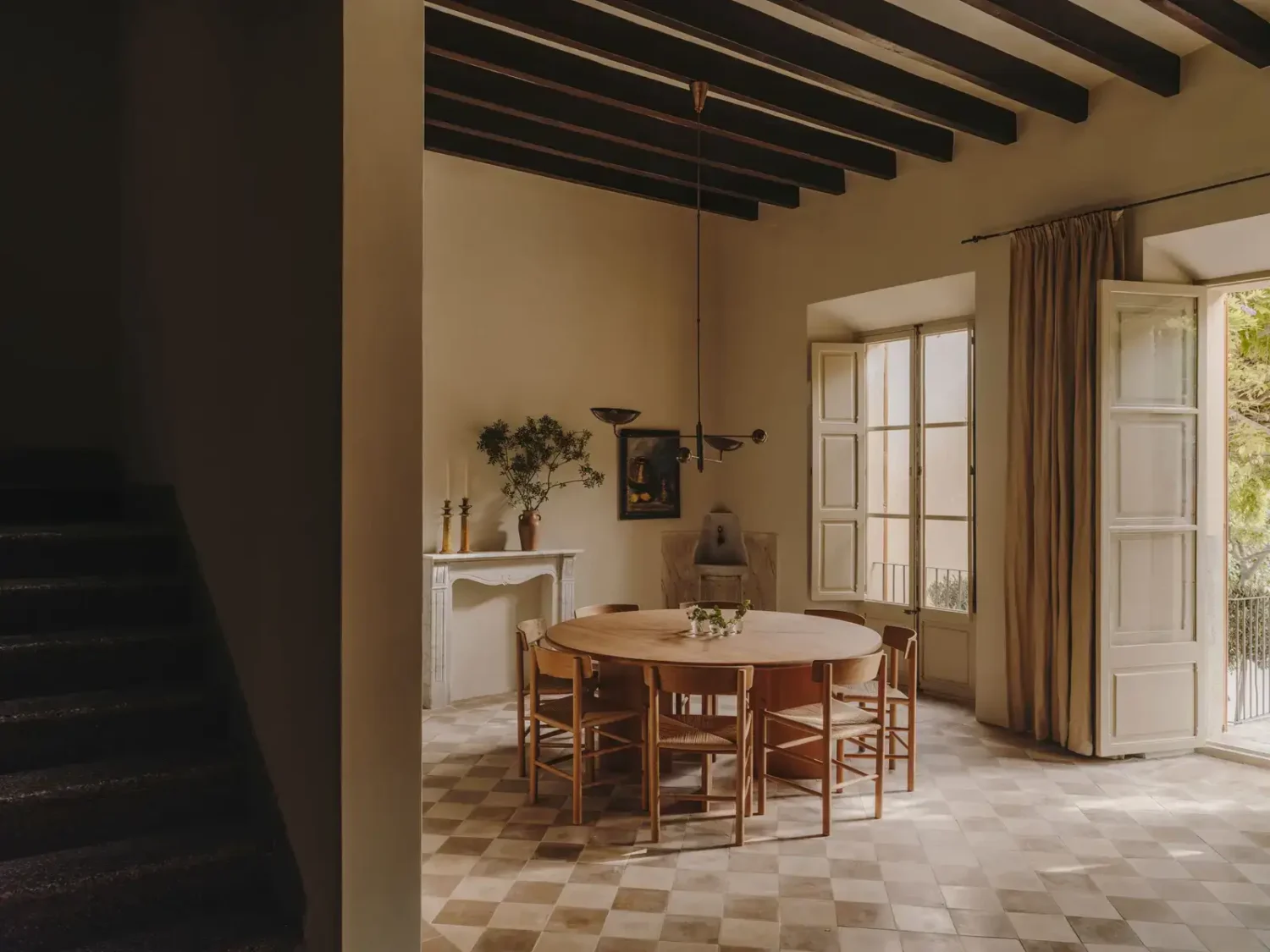 On the ground floor, you'll find an open-plan living space with a kitchen, dining area, and sitting room. The room opens up to the garden with a swimming pool and outdoor dining area.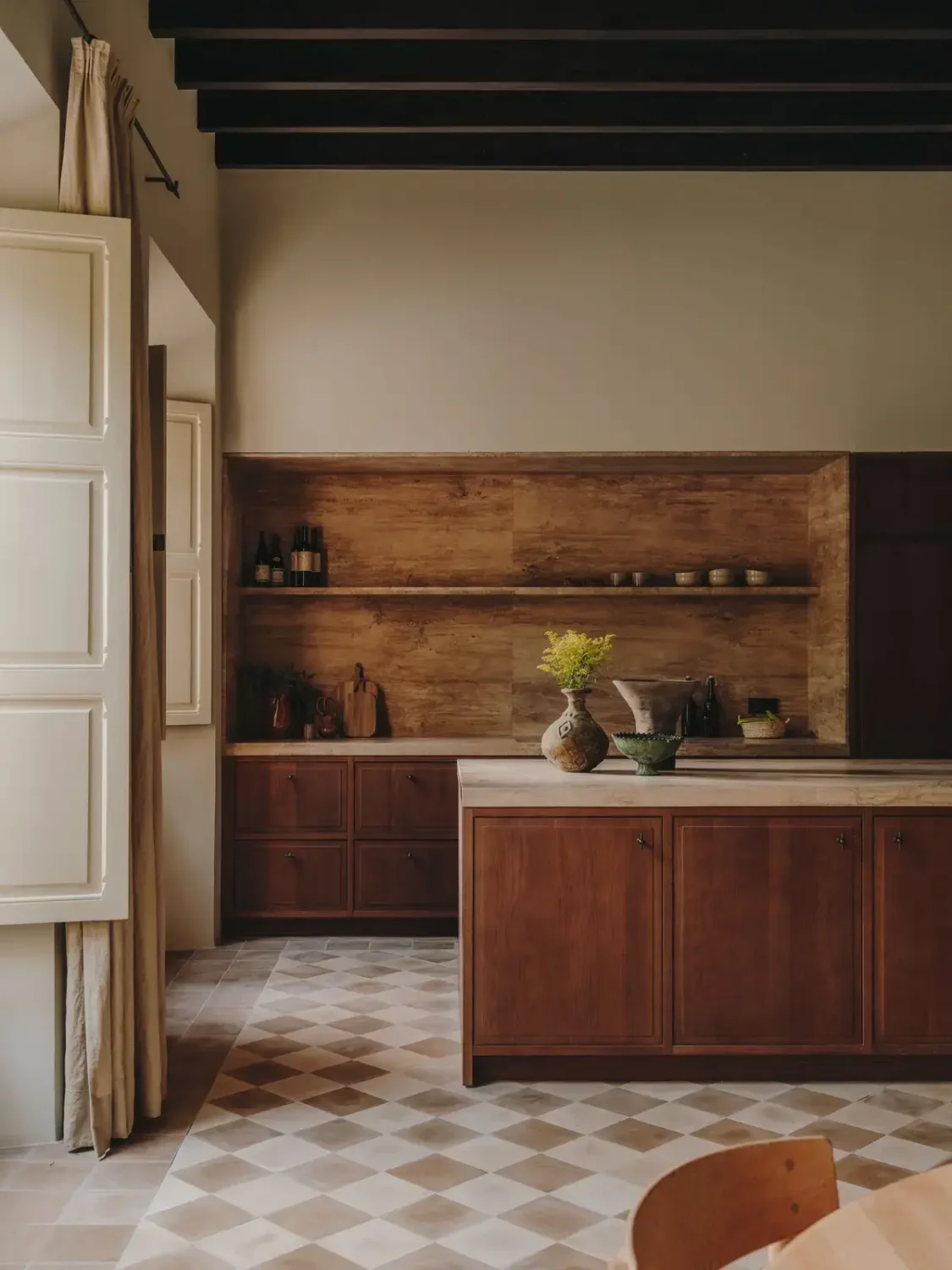 The designers paired the original features, like this checkerboard floor, with warm materials like the wooden cabinets in this kitchen.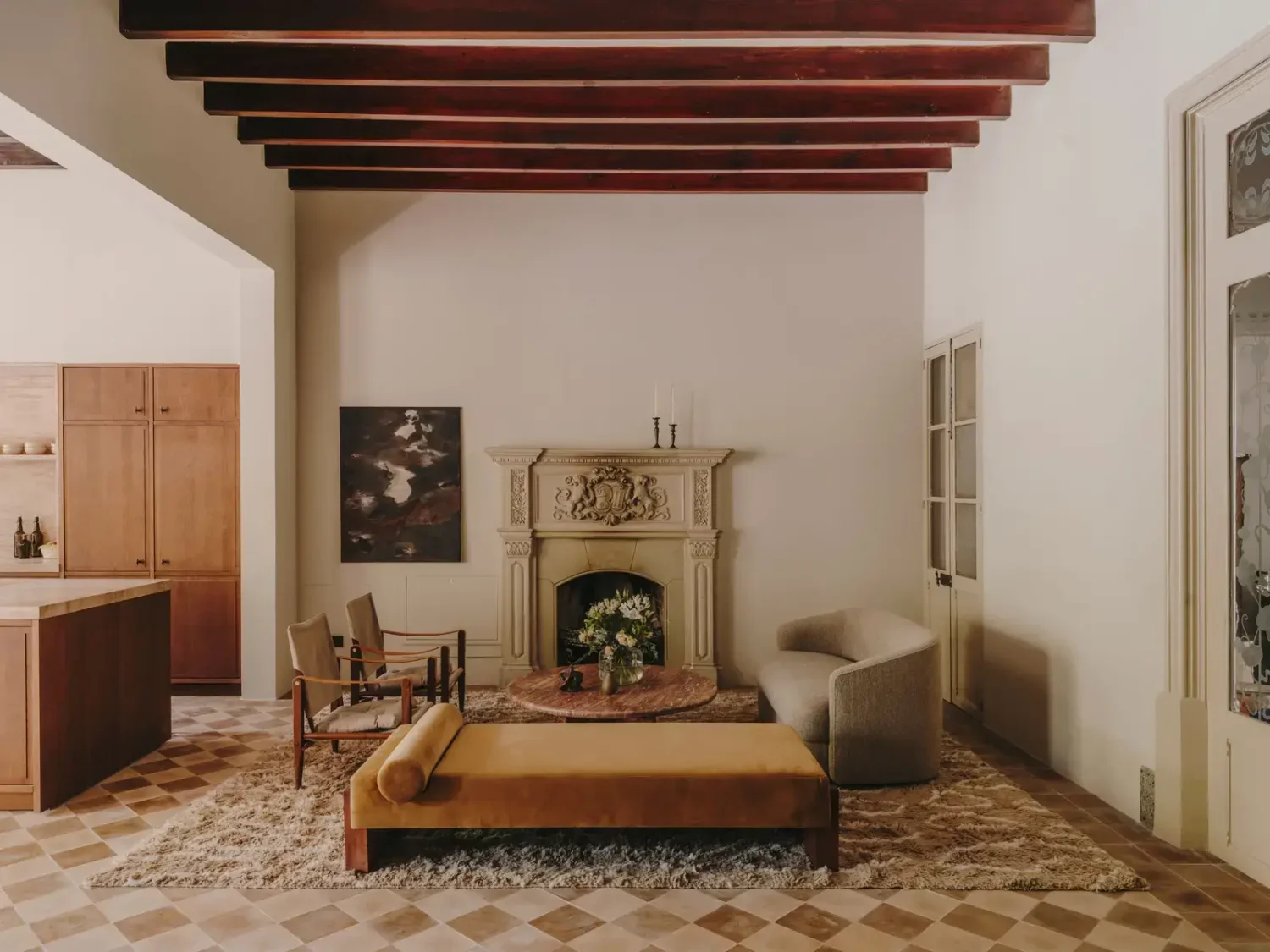 One side of the room is home to a comfortable seating area with an exquisite fireplace.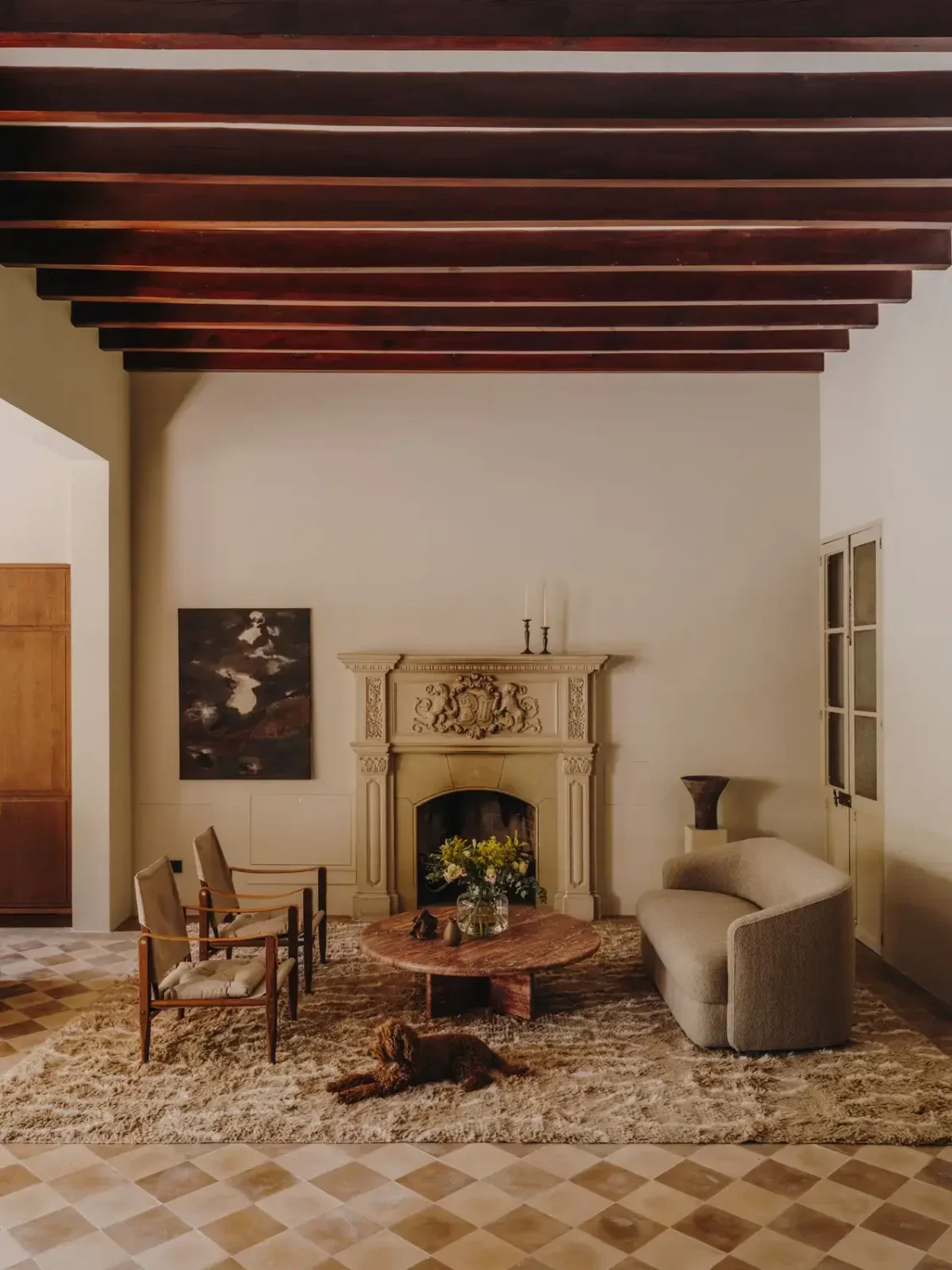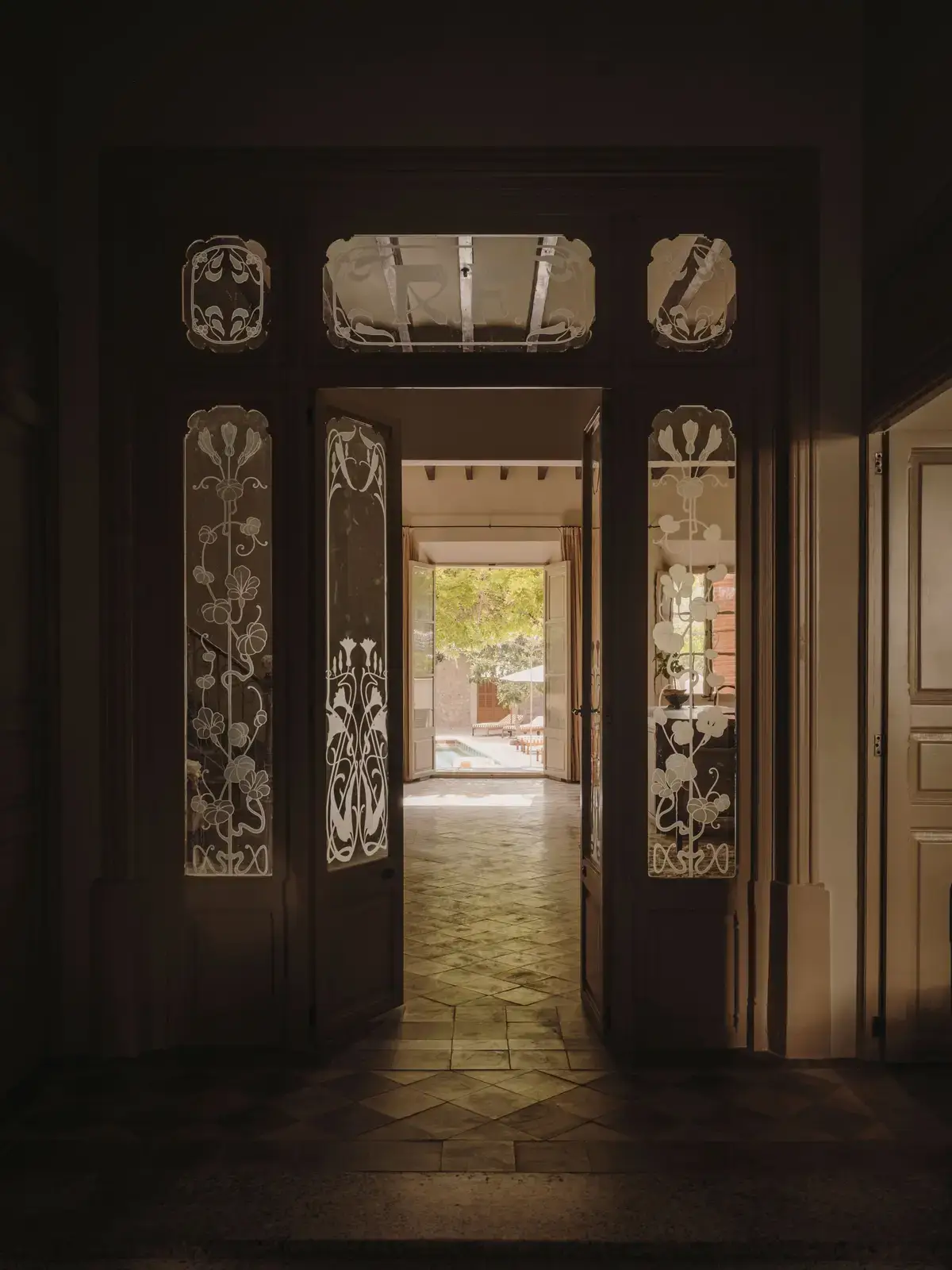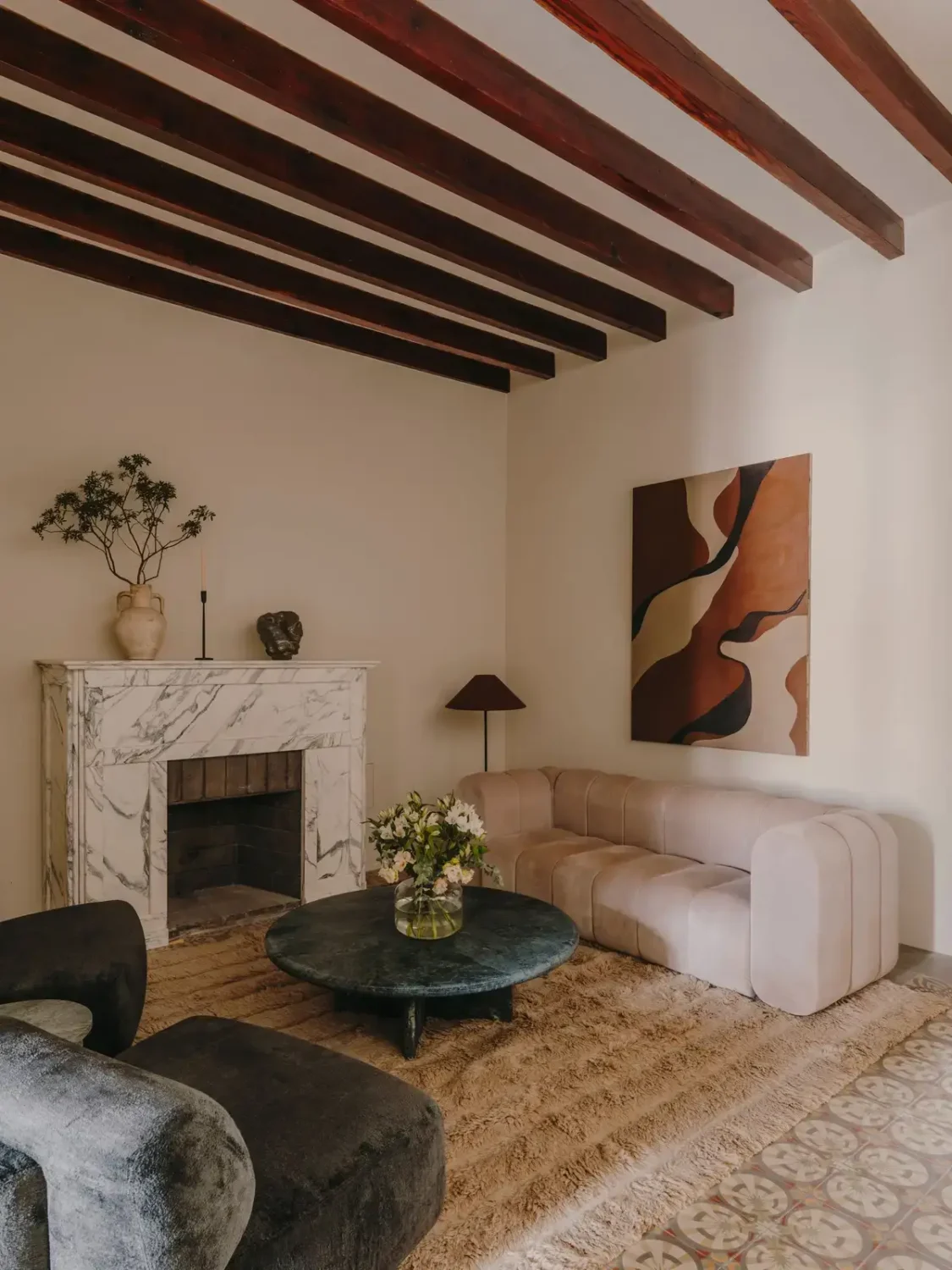 The second sitting room is centered around a beautiful marble fireplace.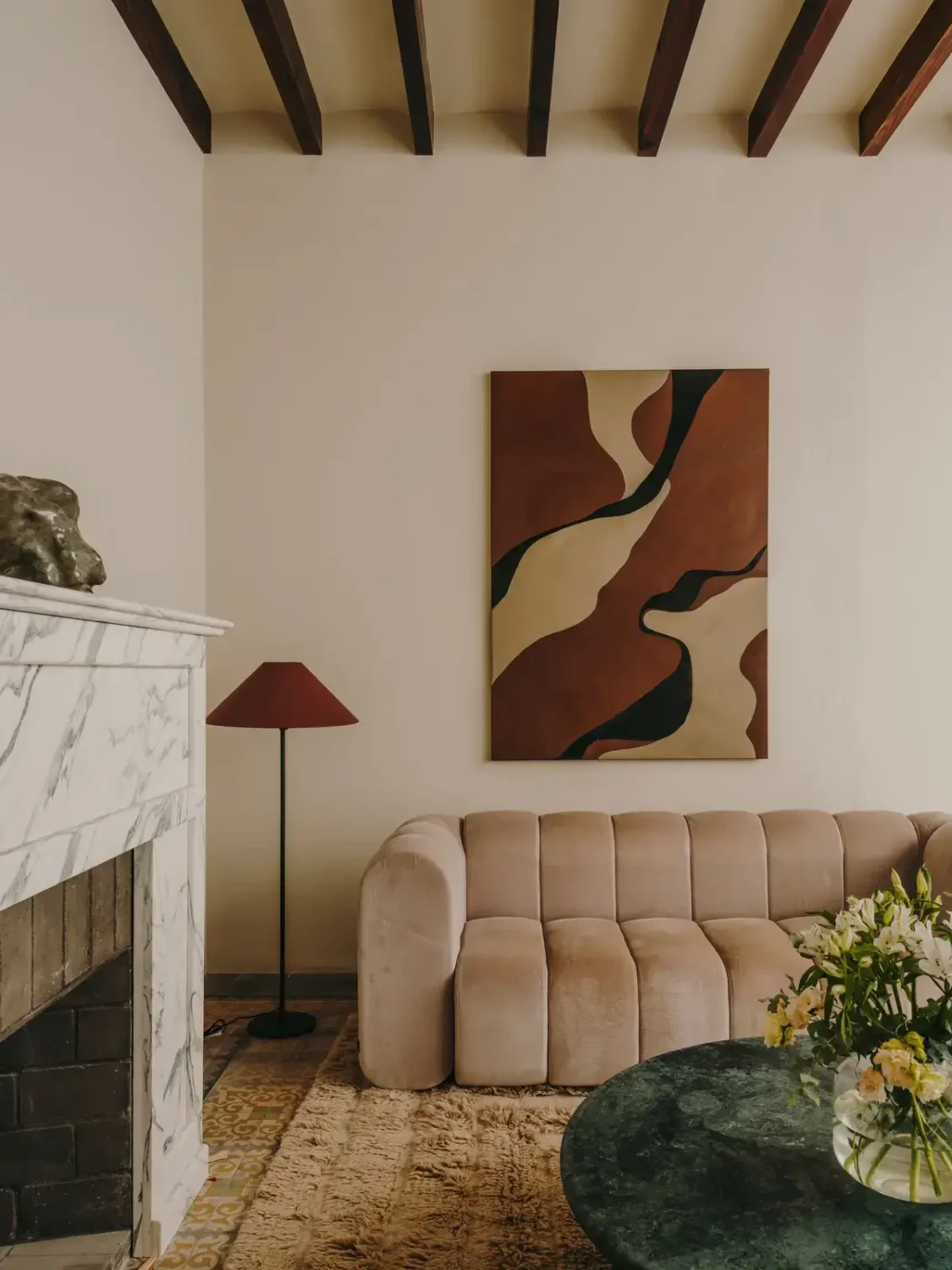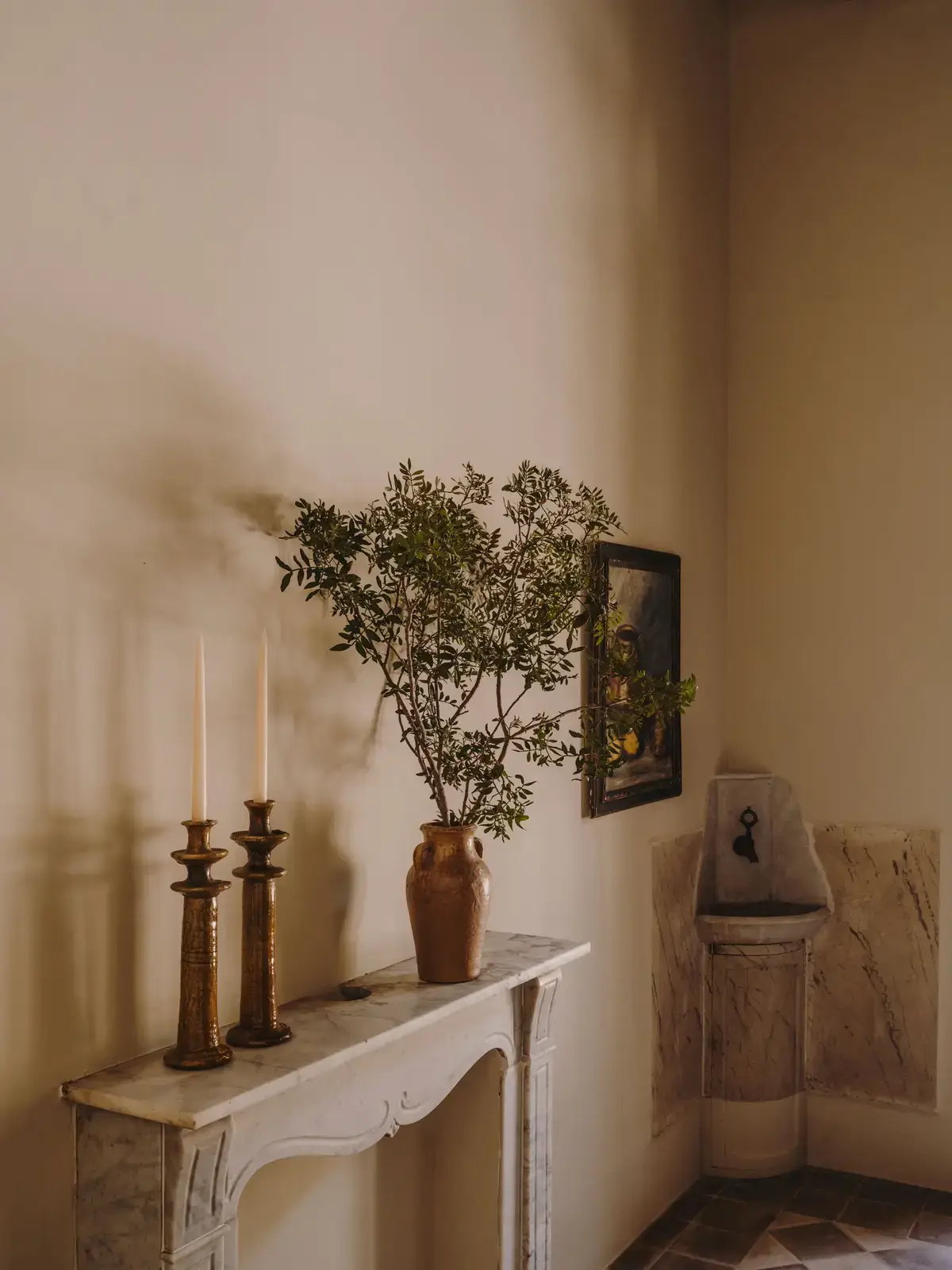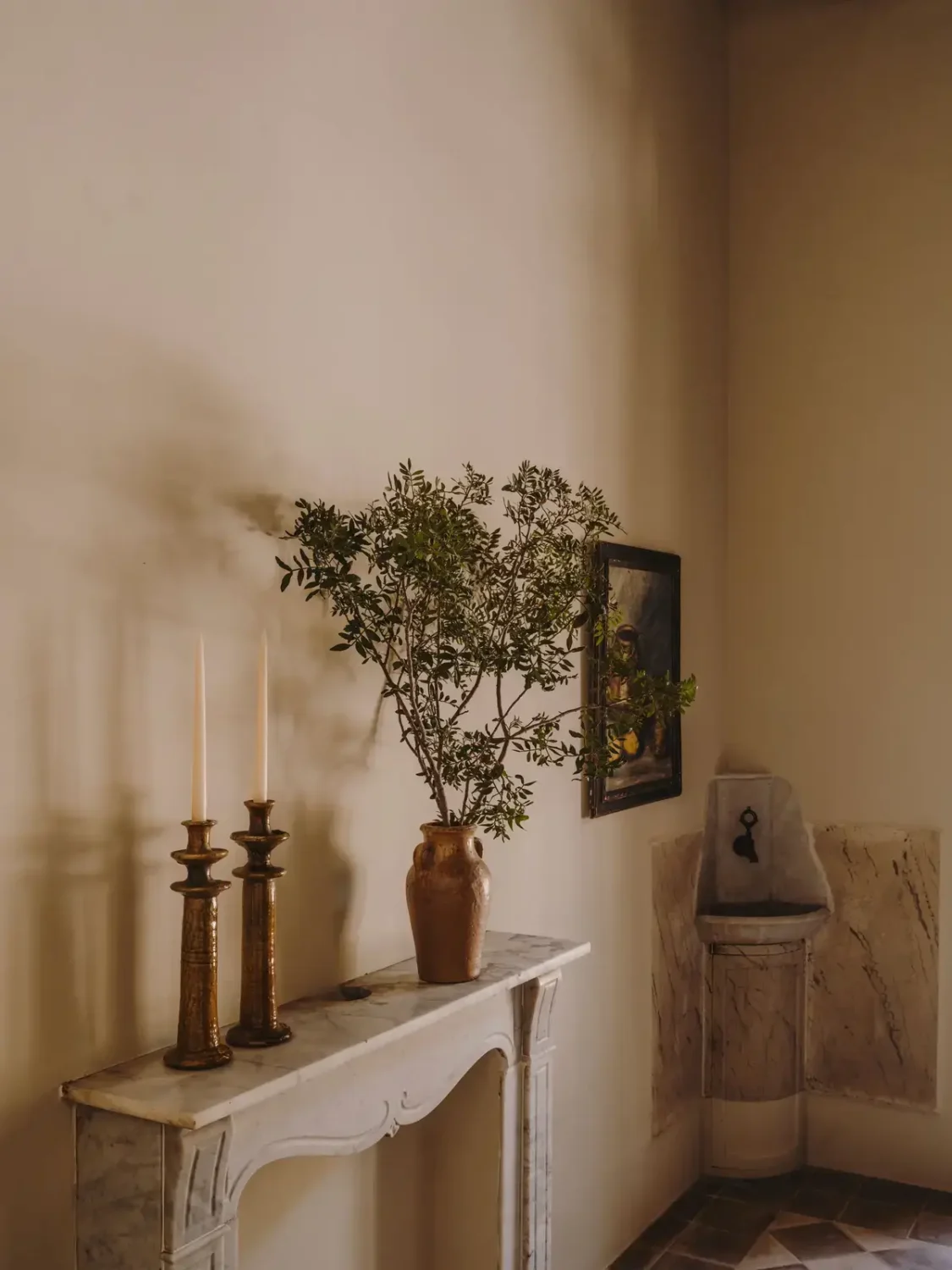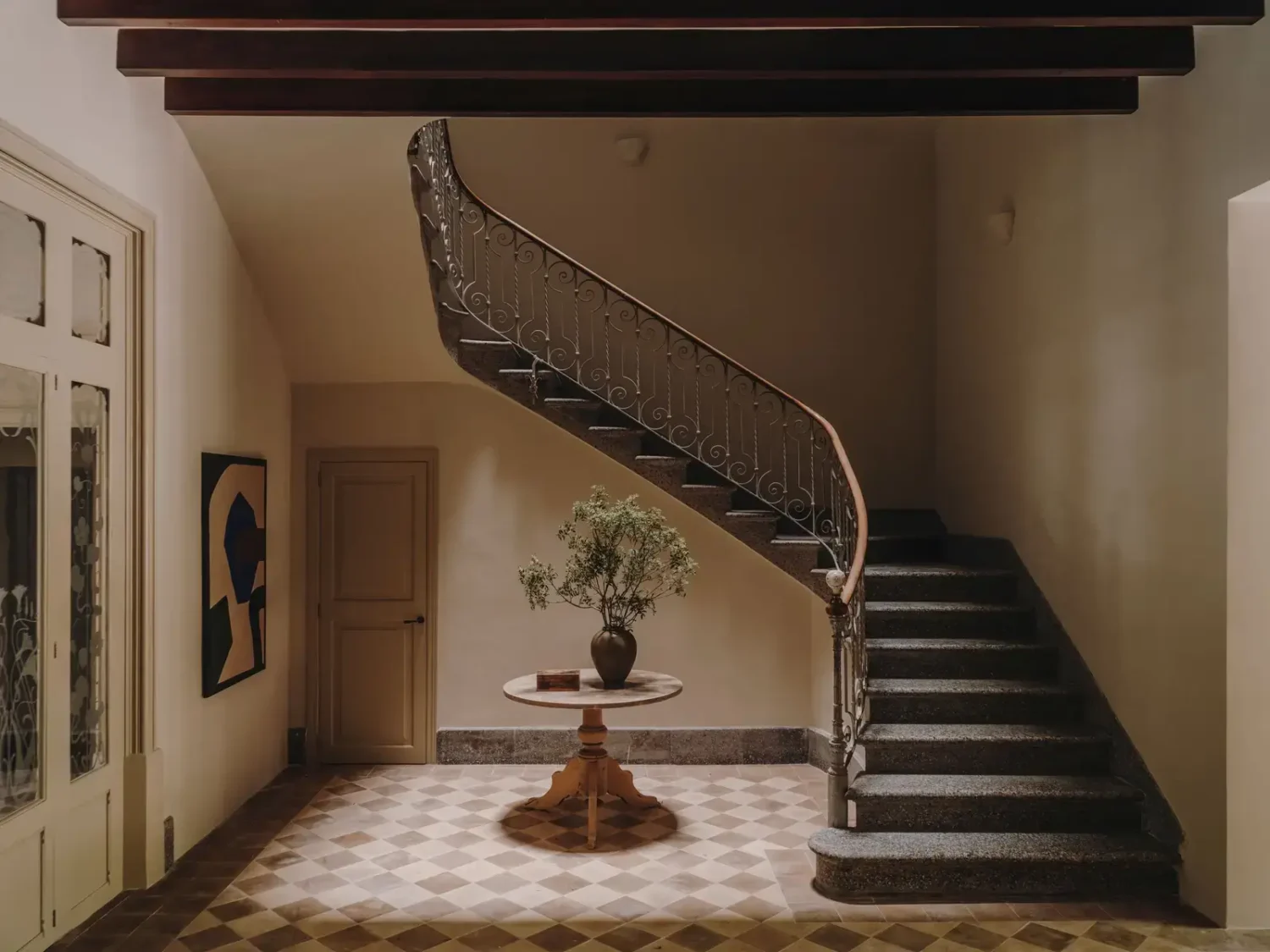 In total, Santa Teresa 34 boasts a generous living area of 550 square meters with six bedrooms and bathrooms.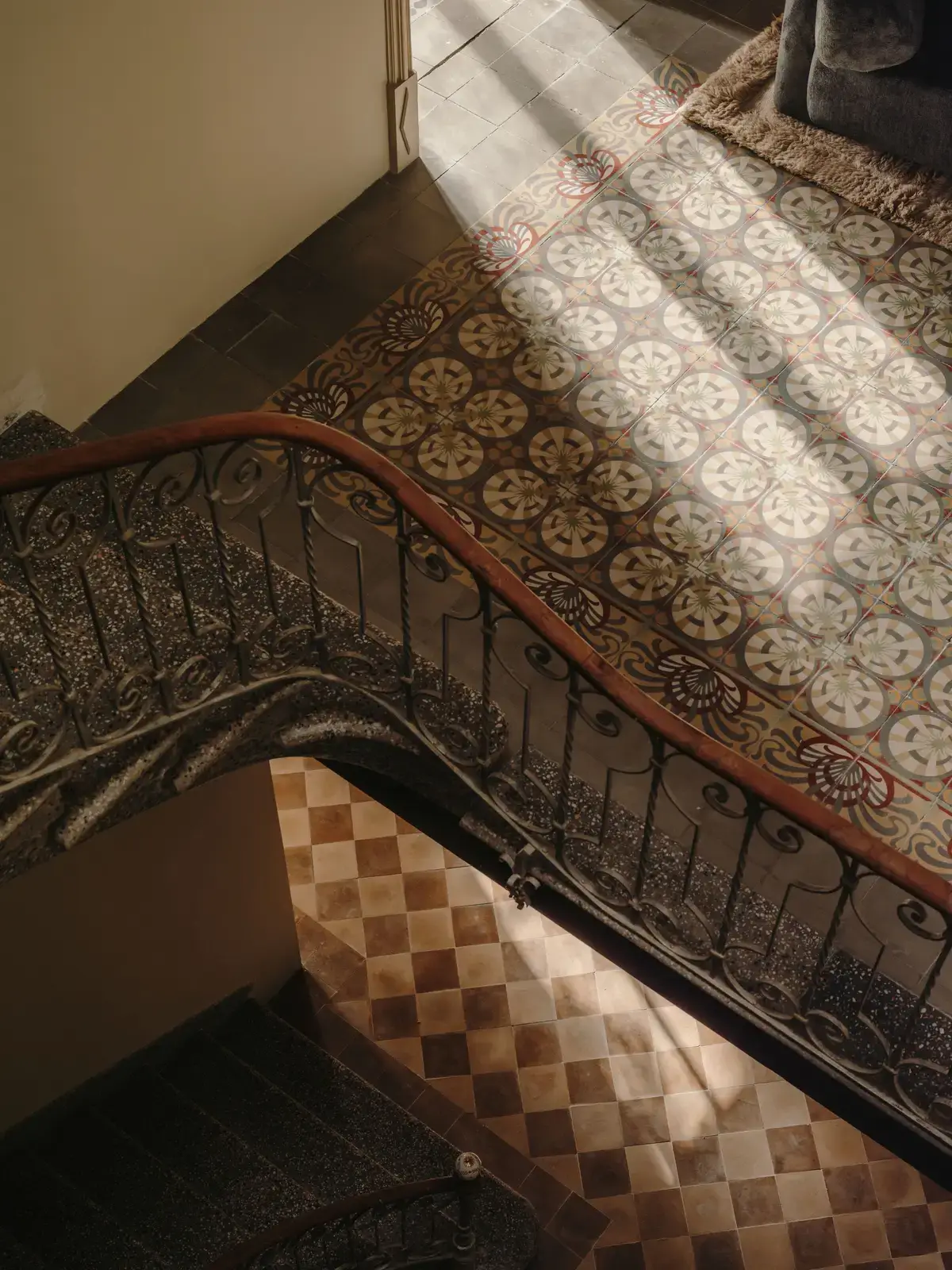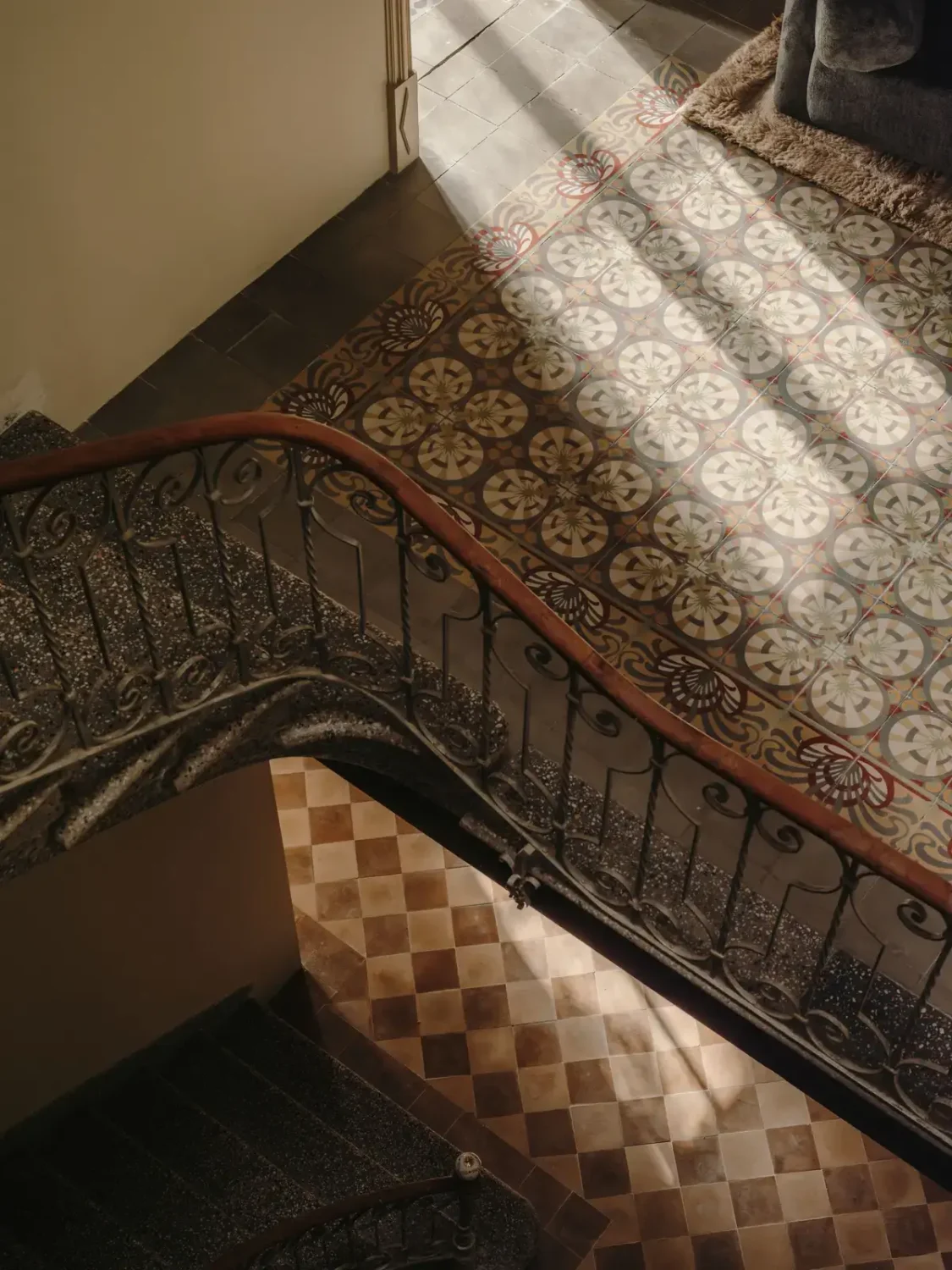 All bedrooms have velvet bedframes in earthy shades like ochre yellow, green, and red-orange.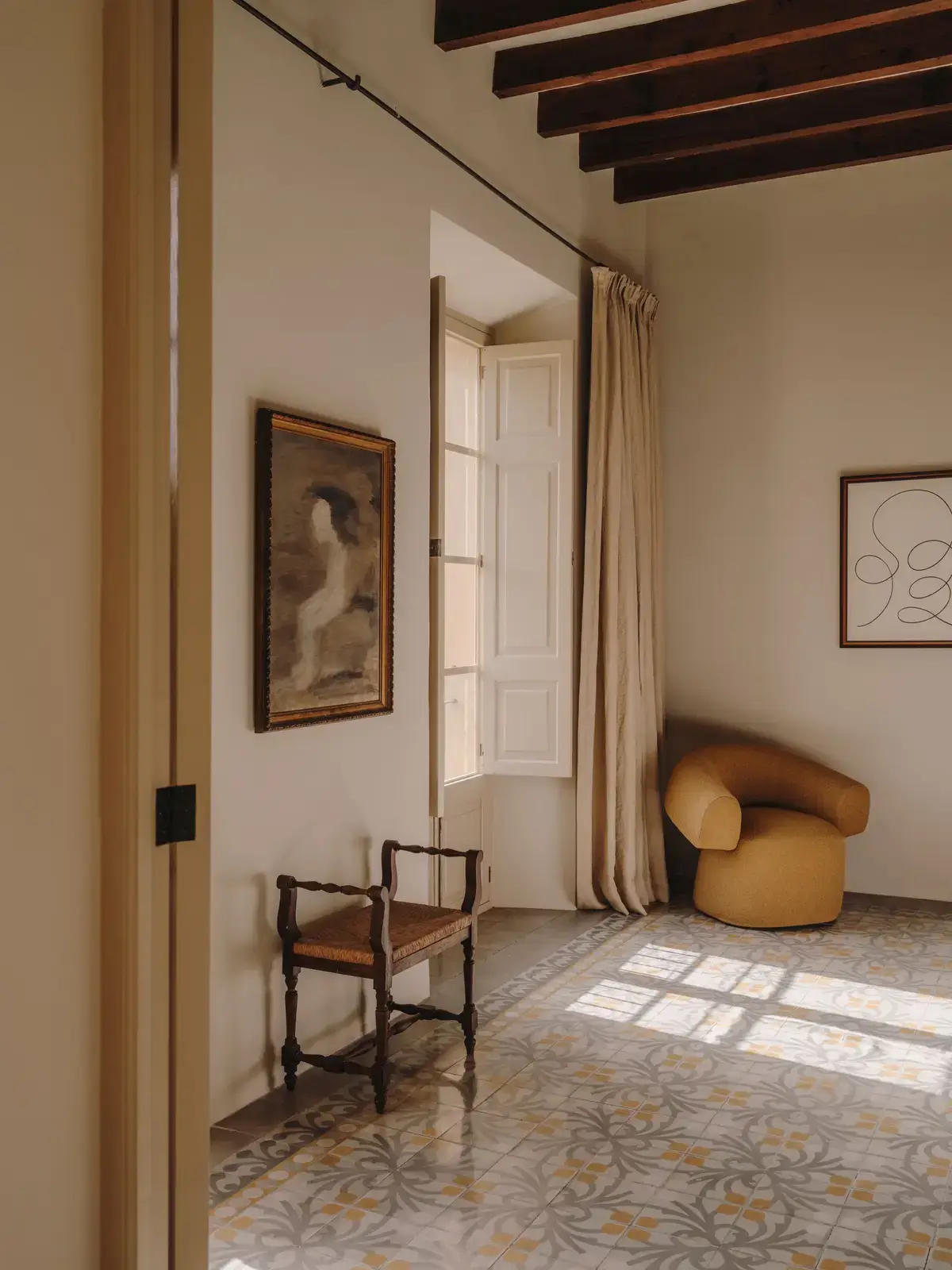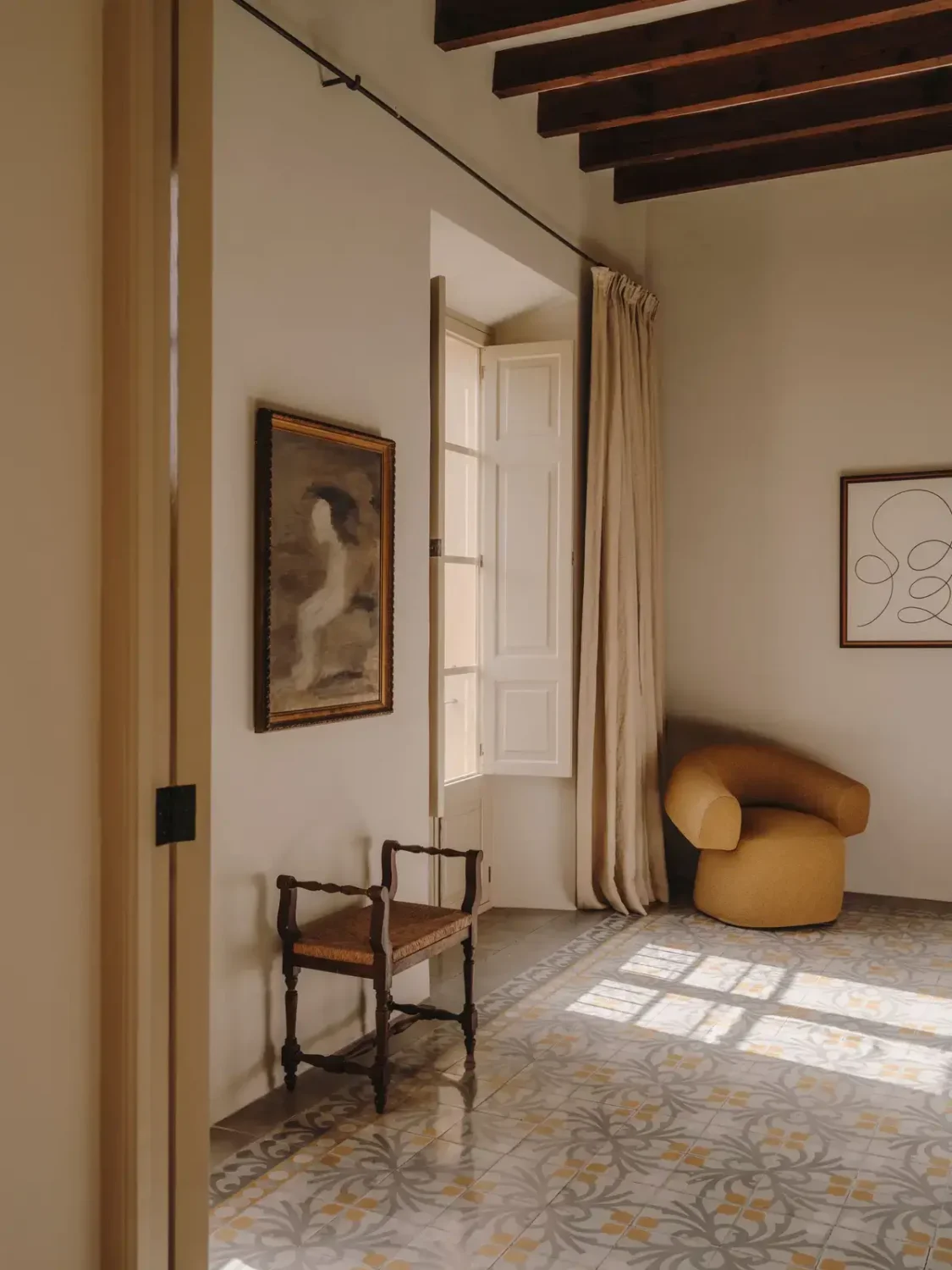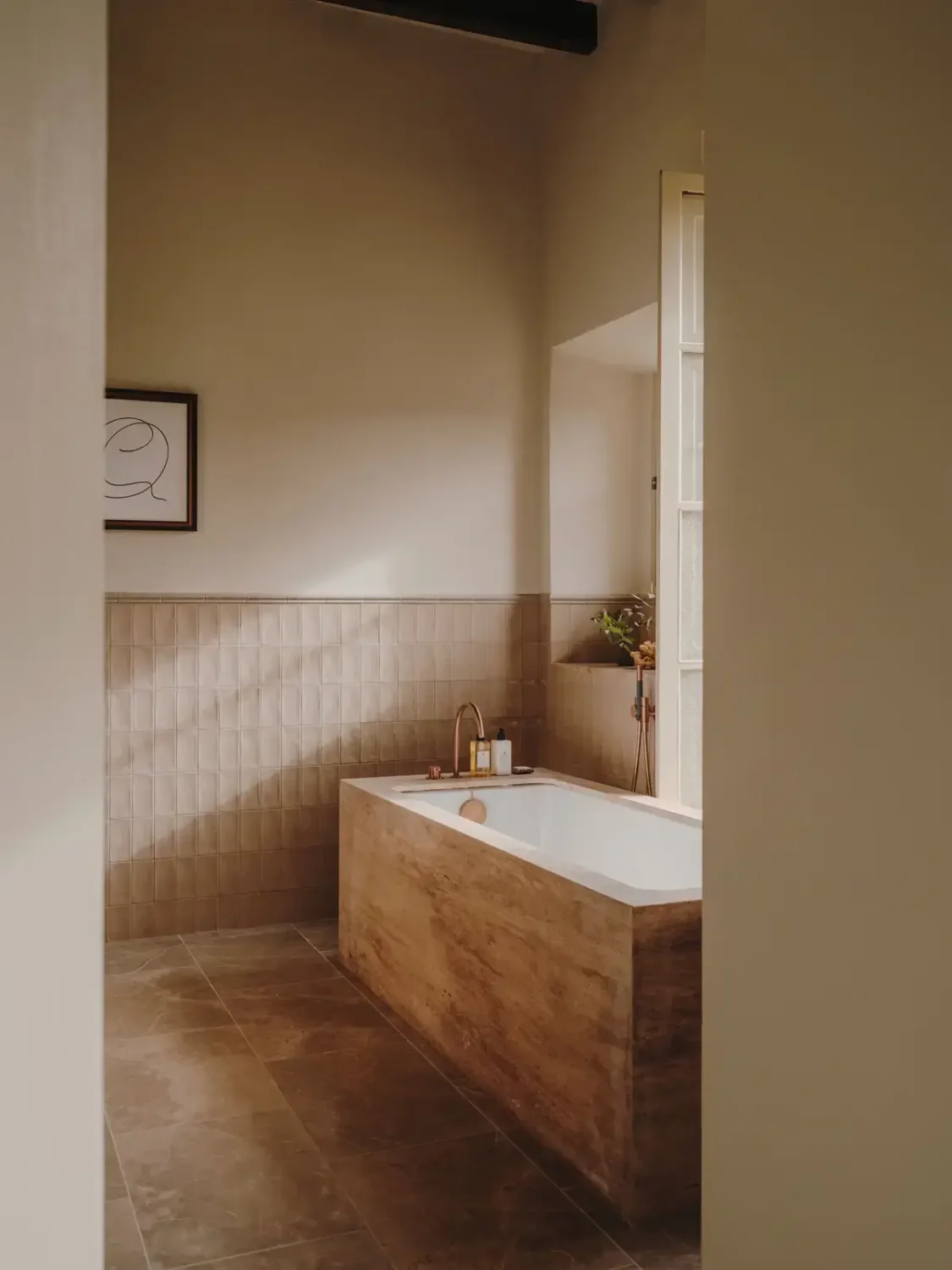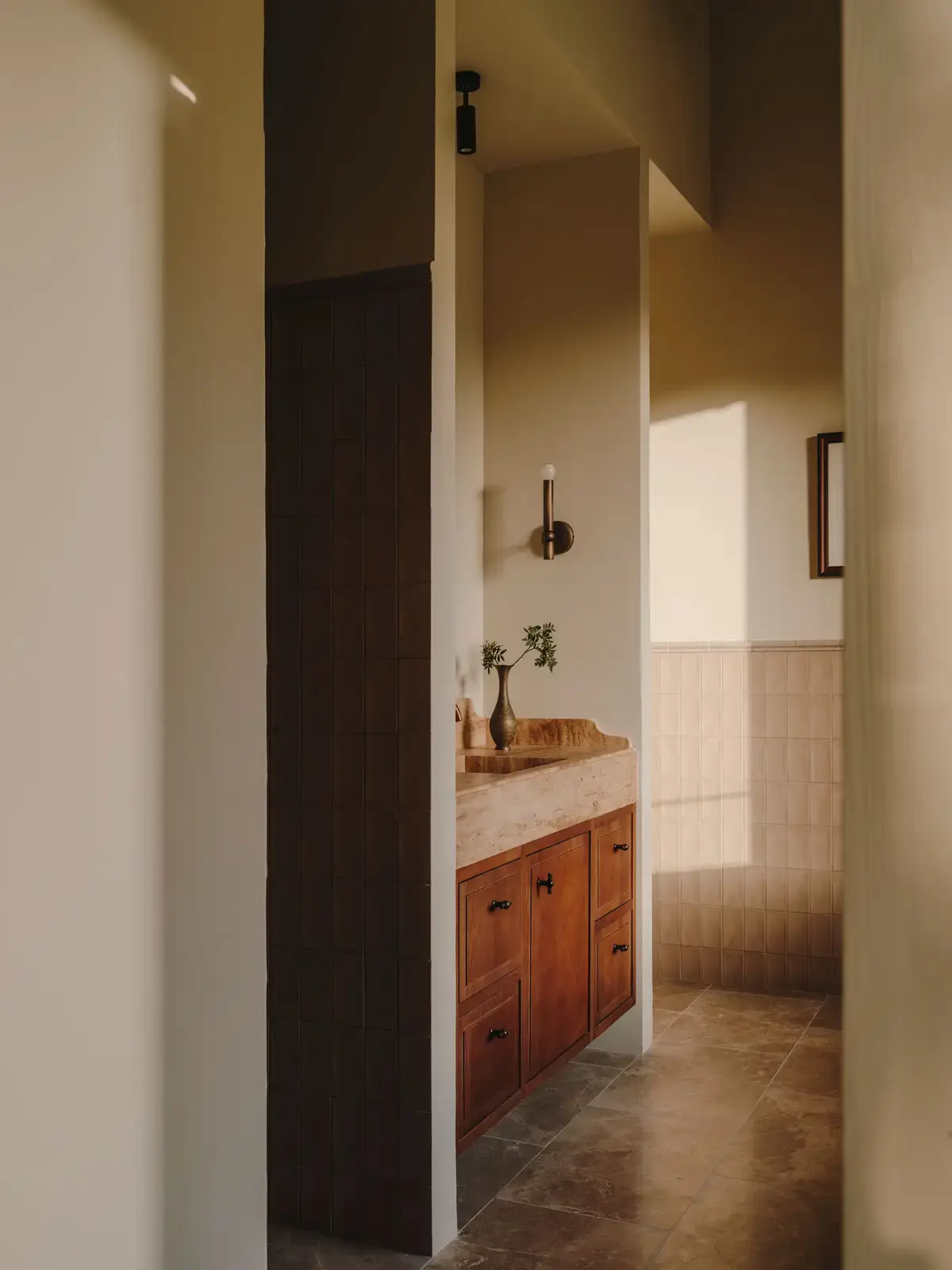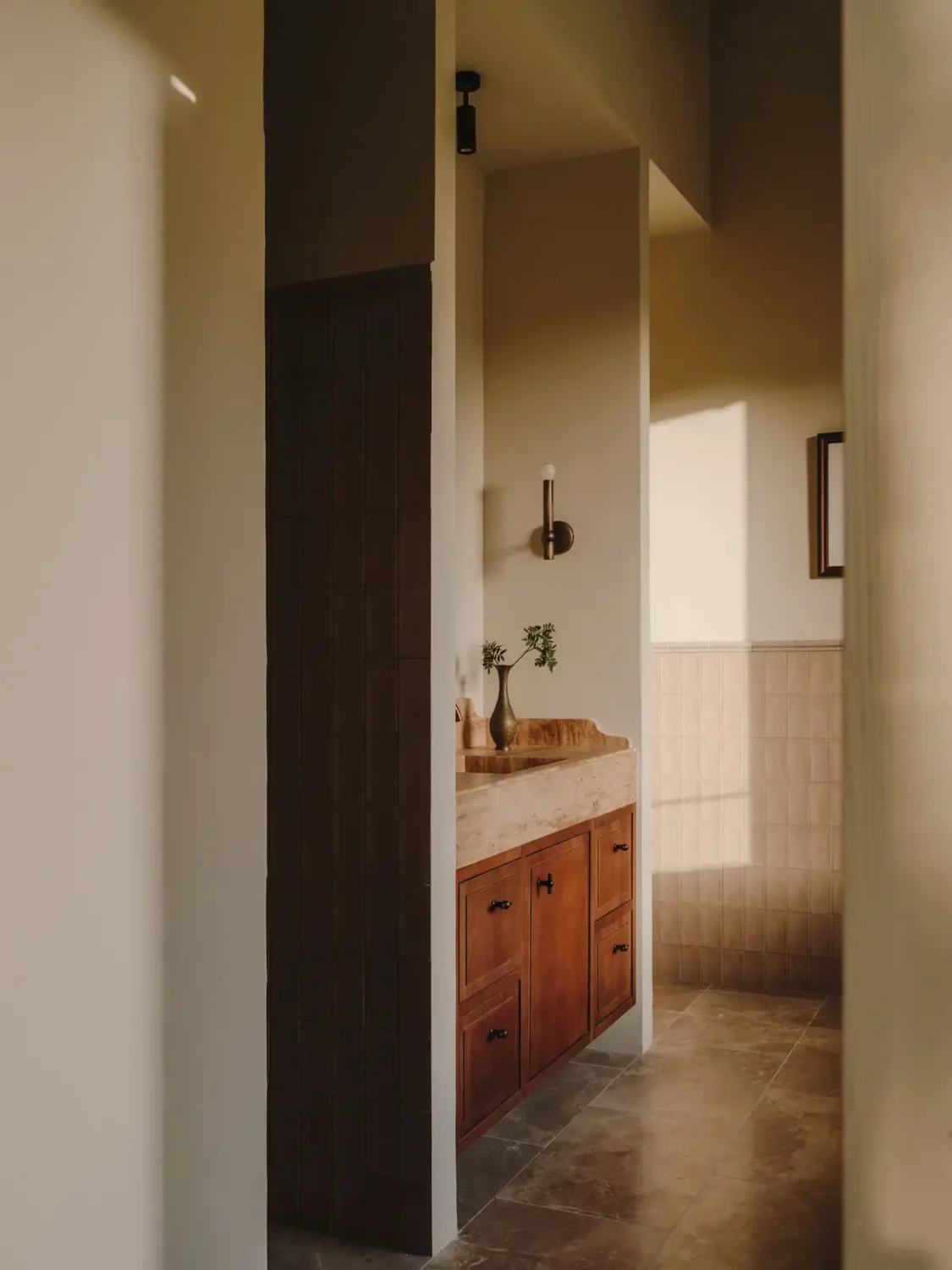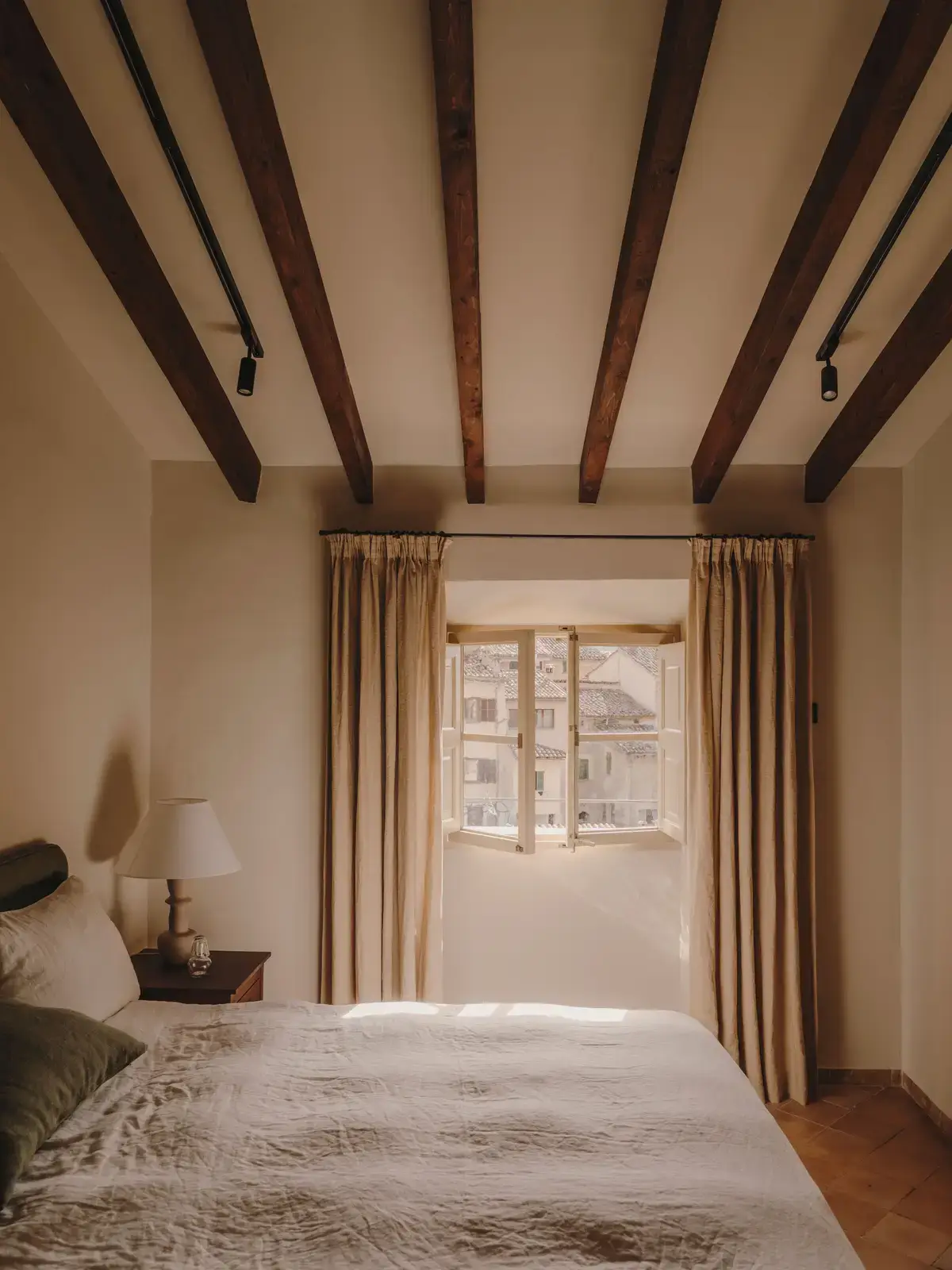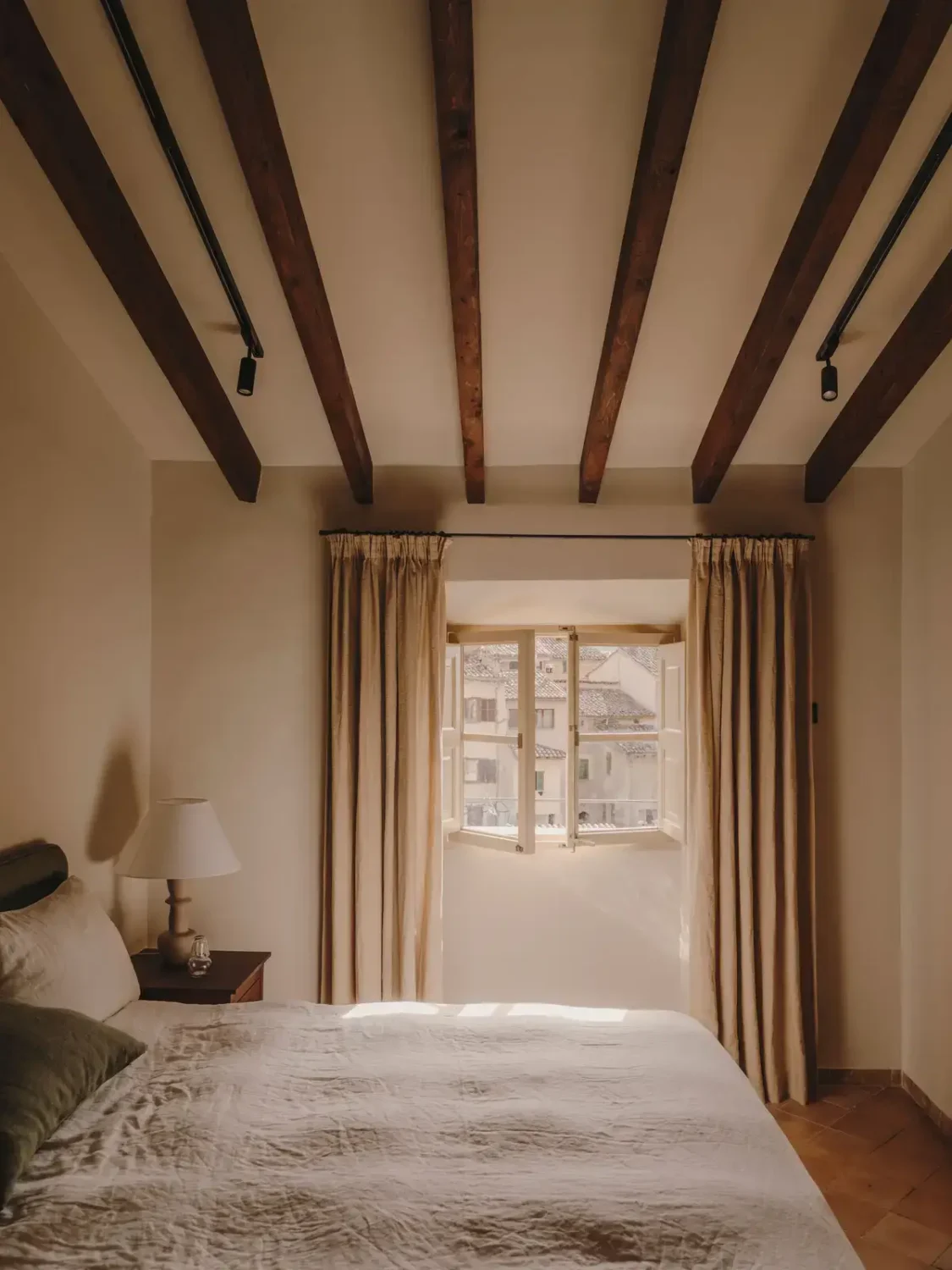 every room shows the history of the house, whether its with original floor tiles or wooden ceiling beams.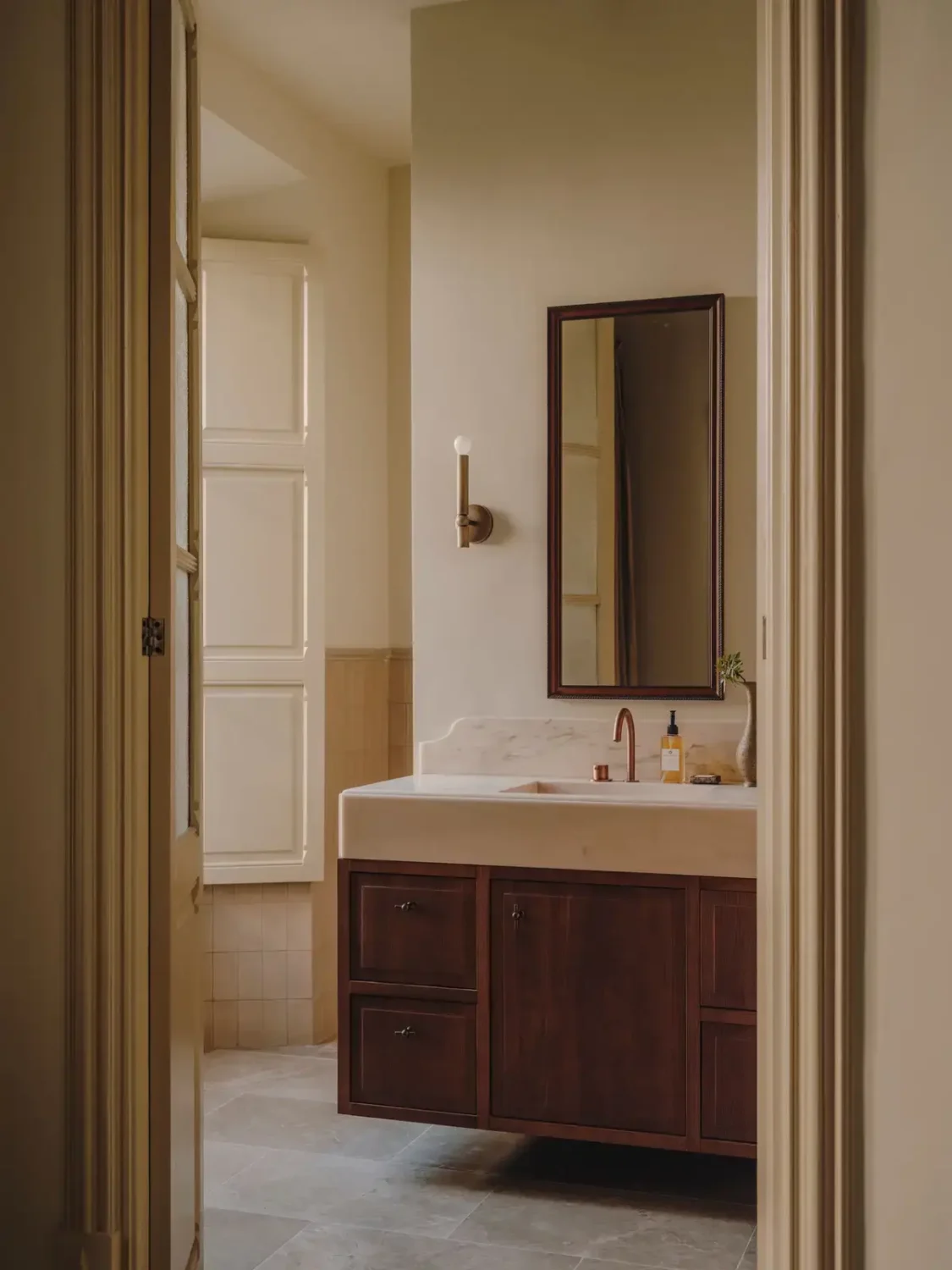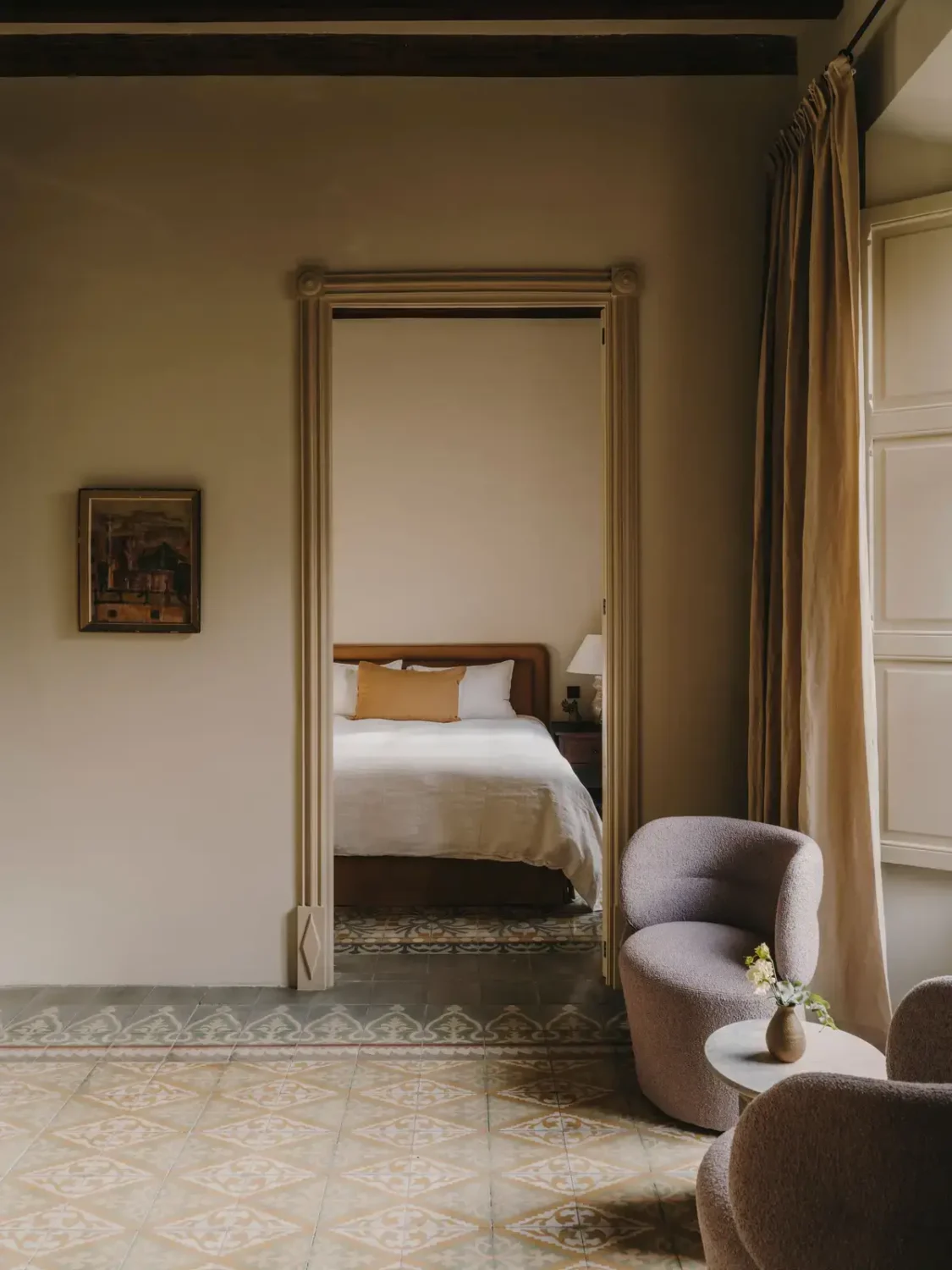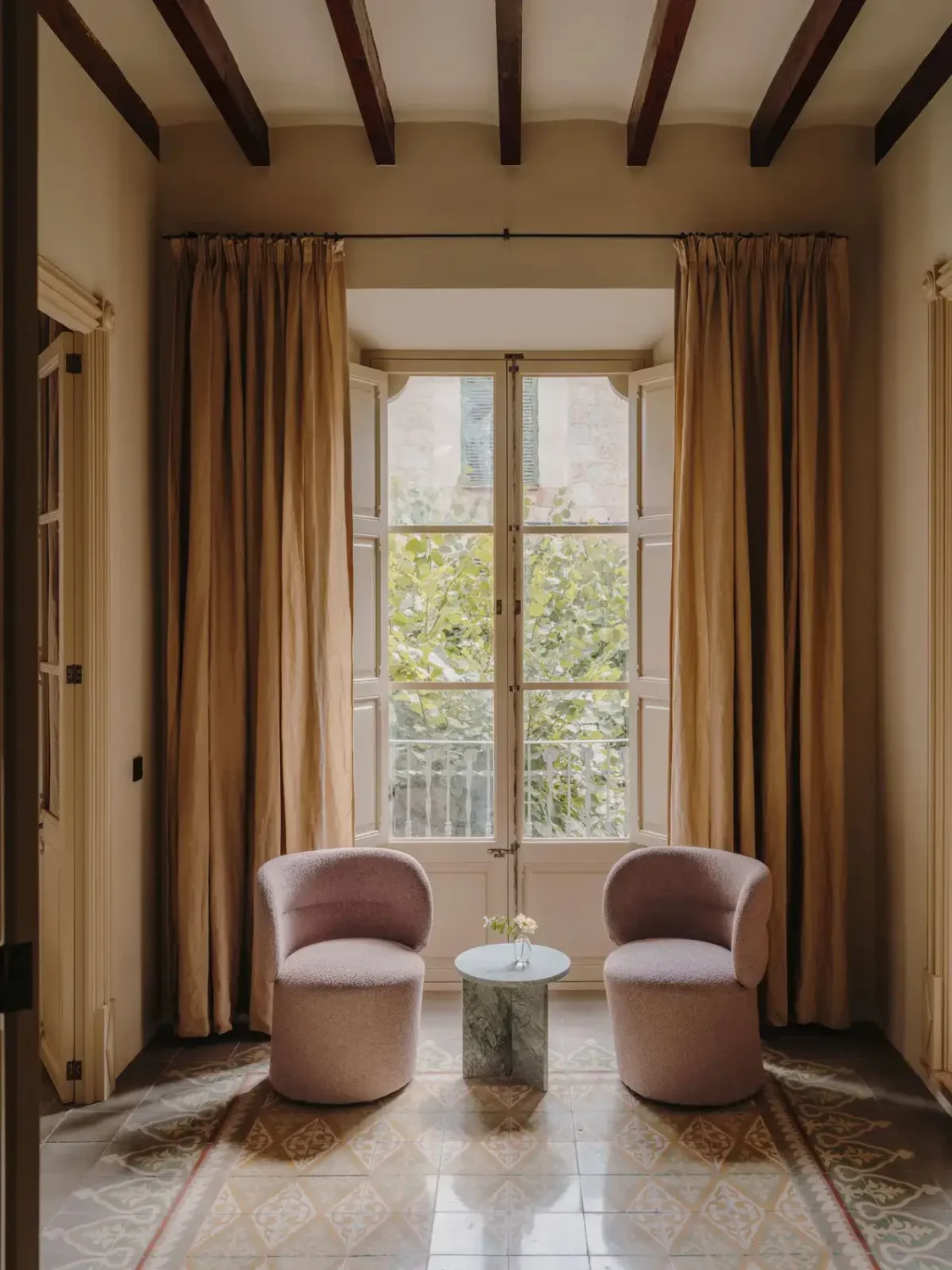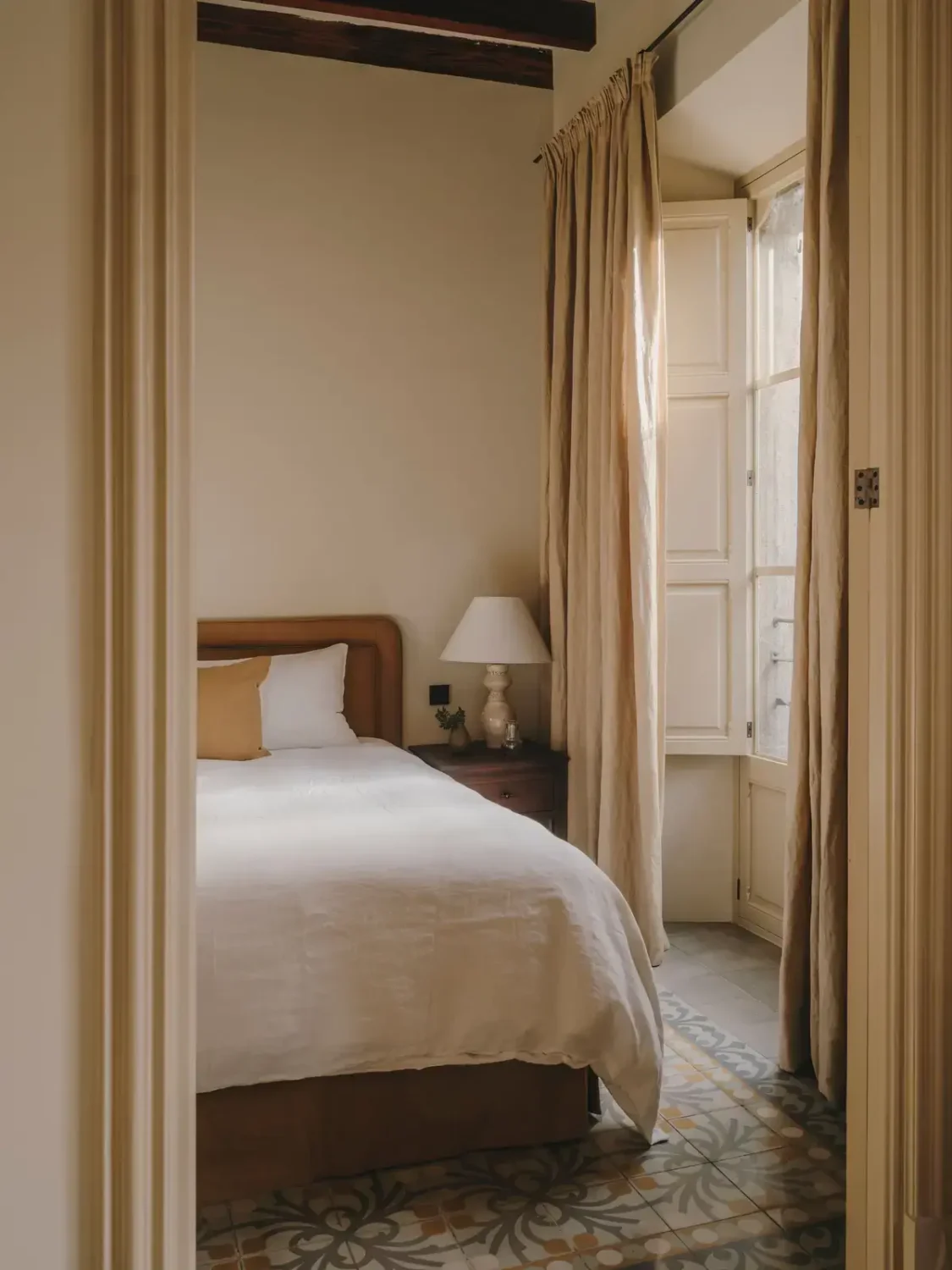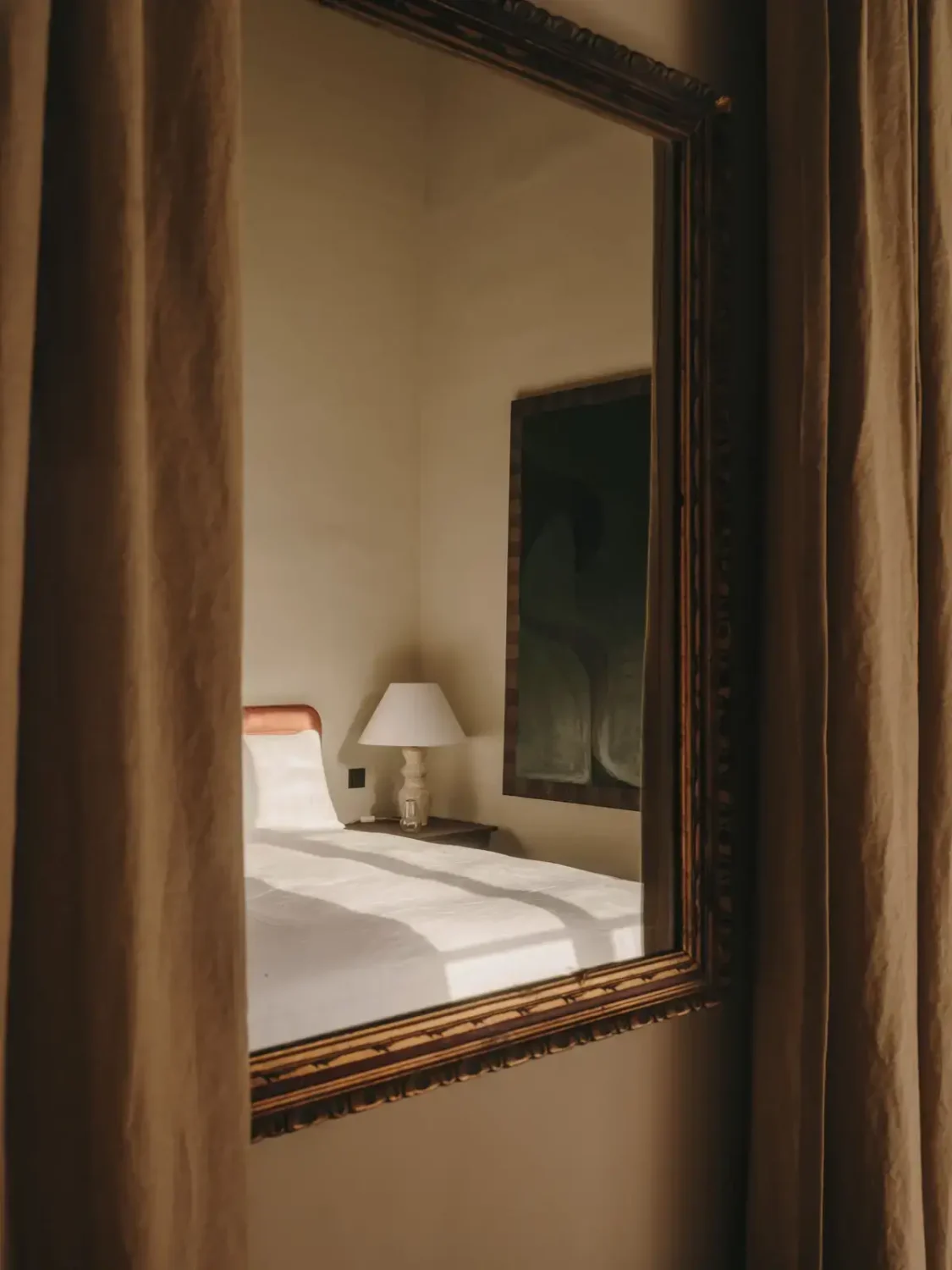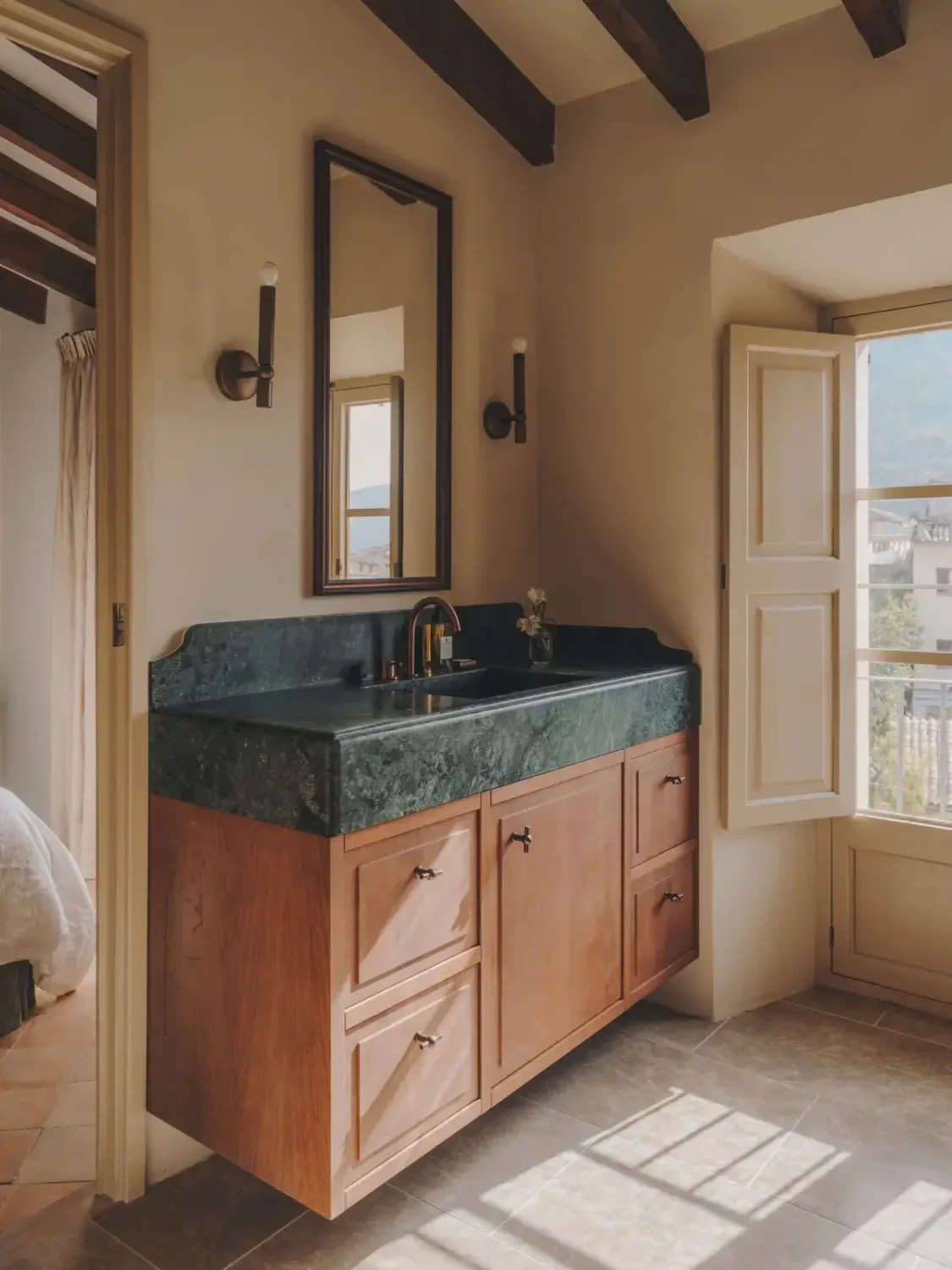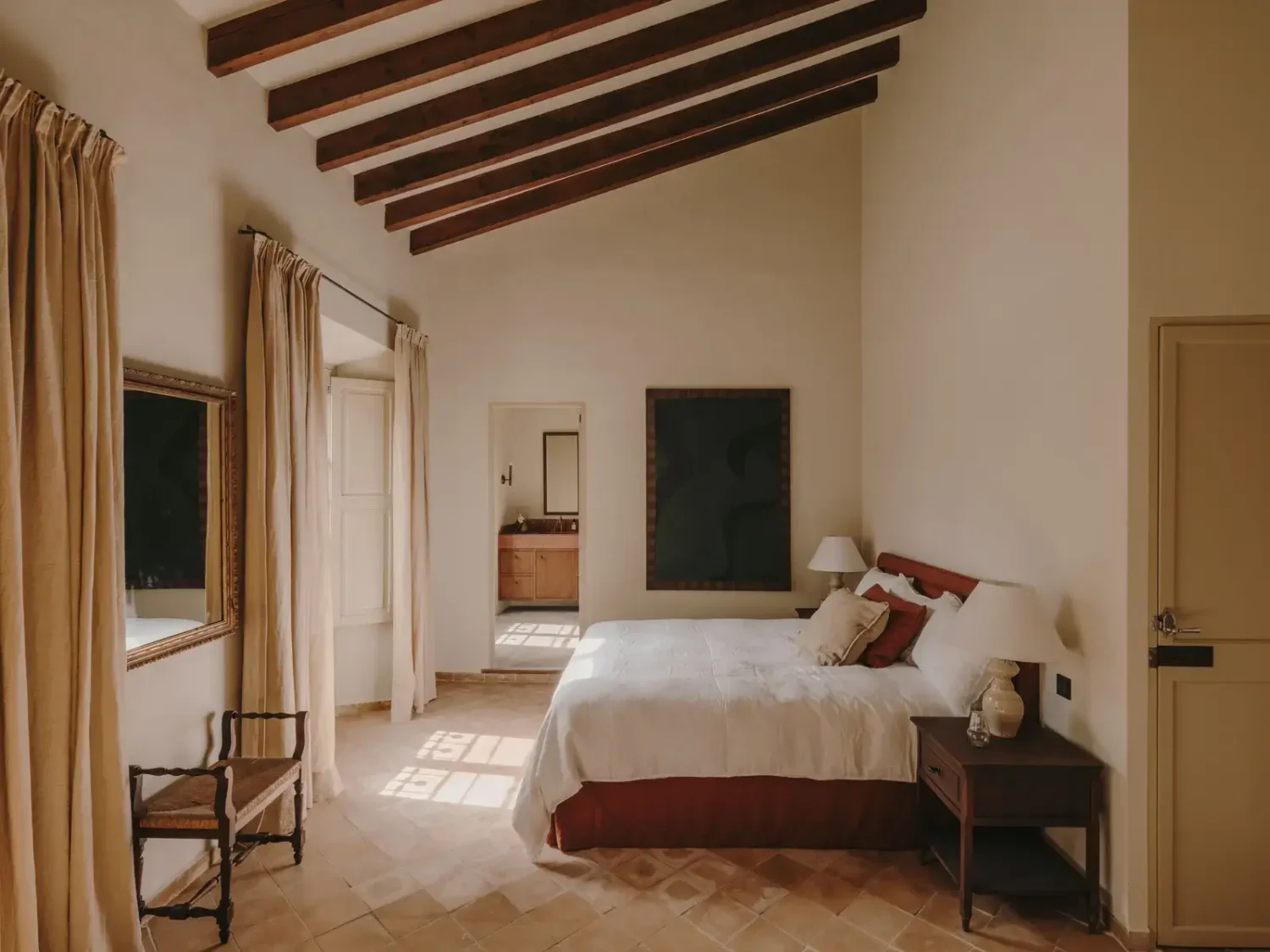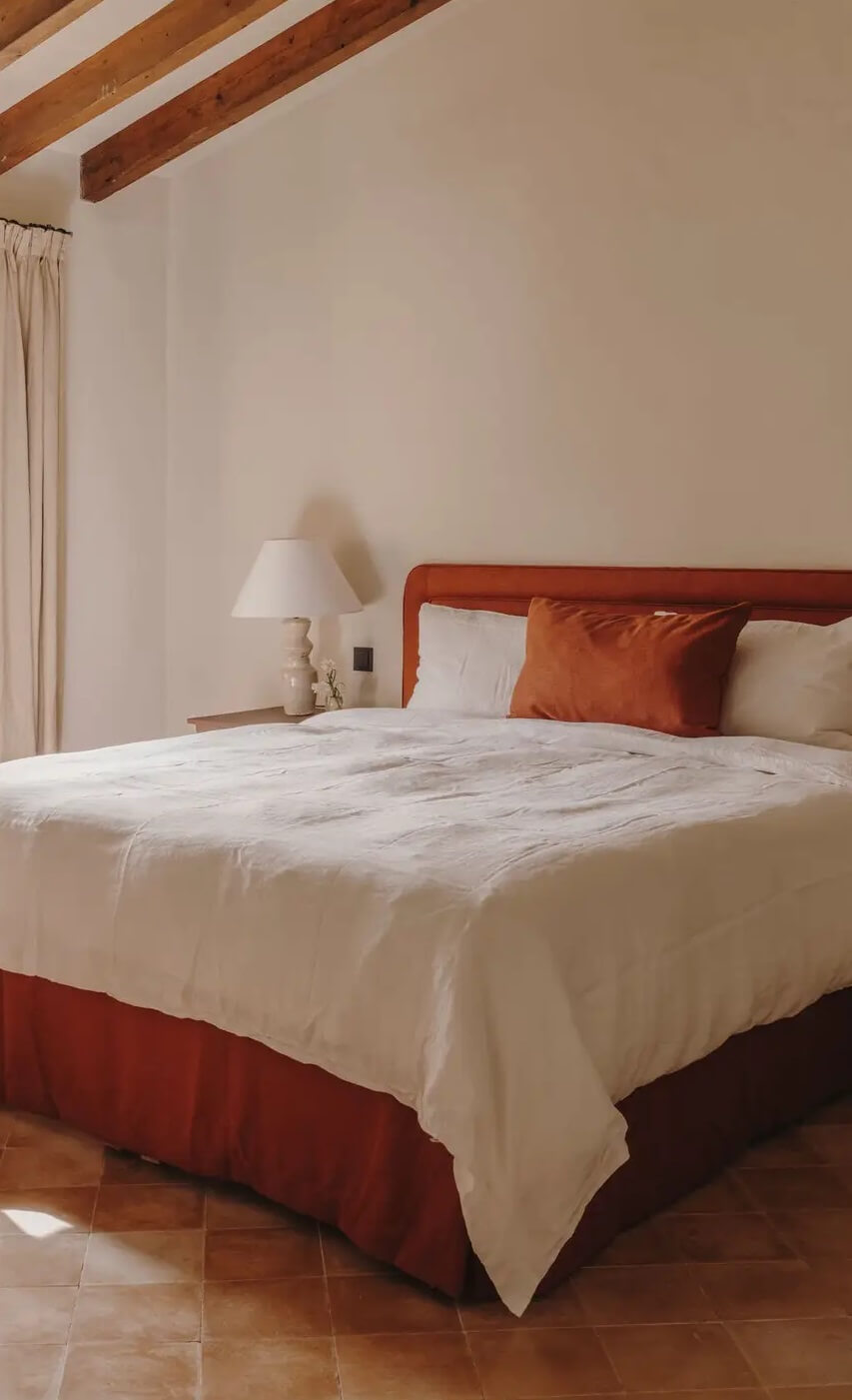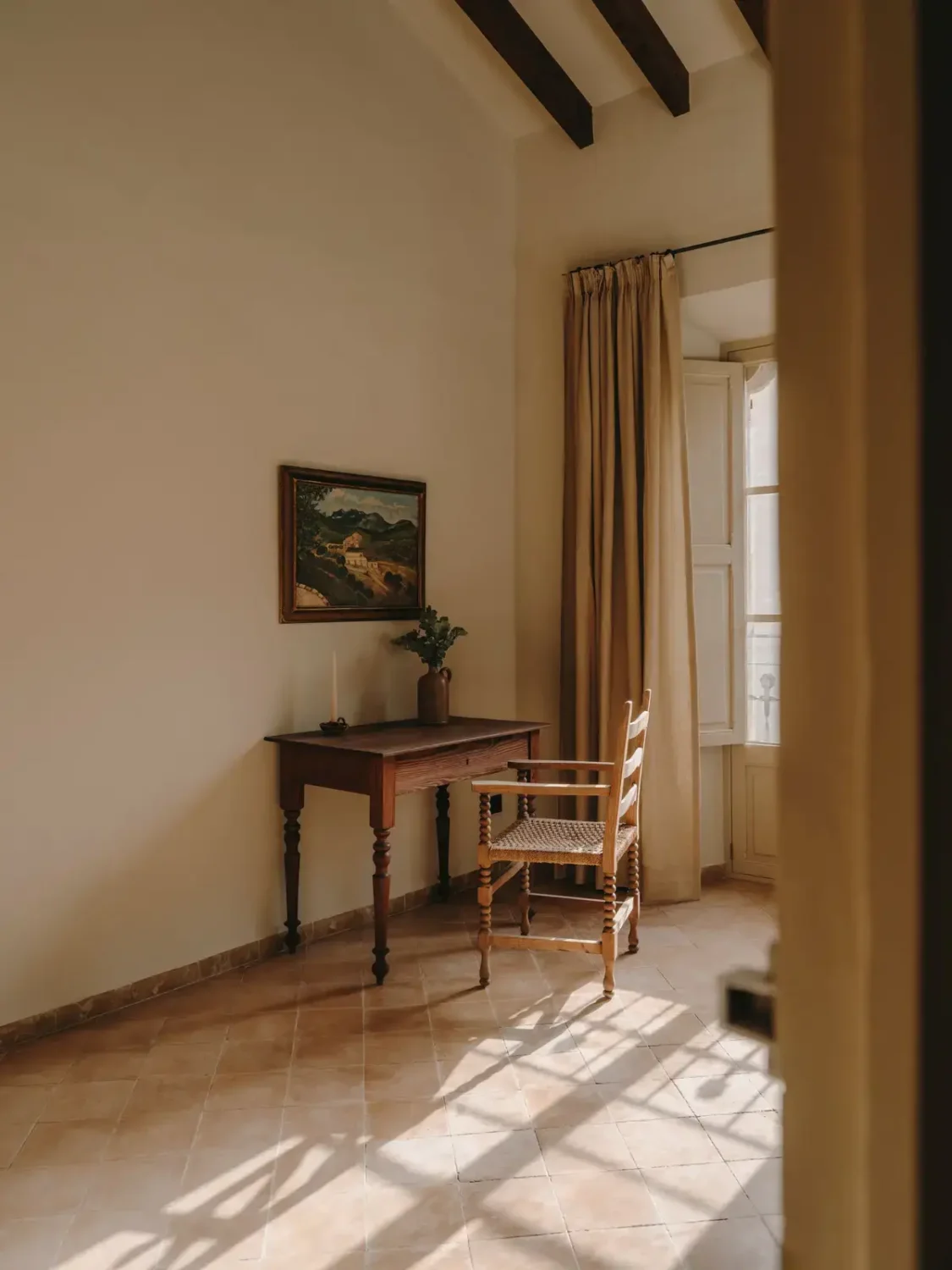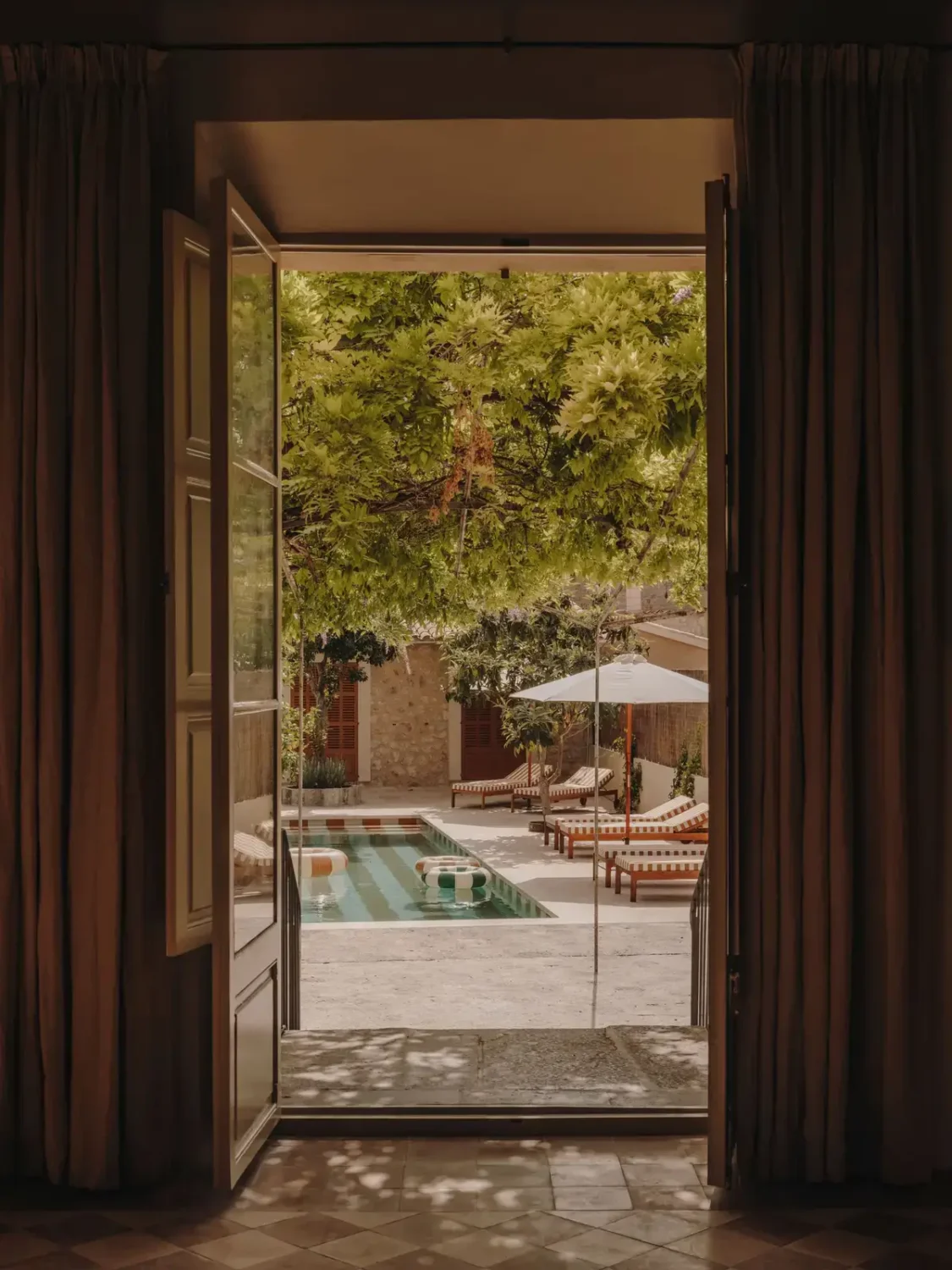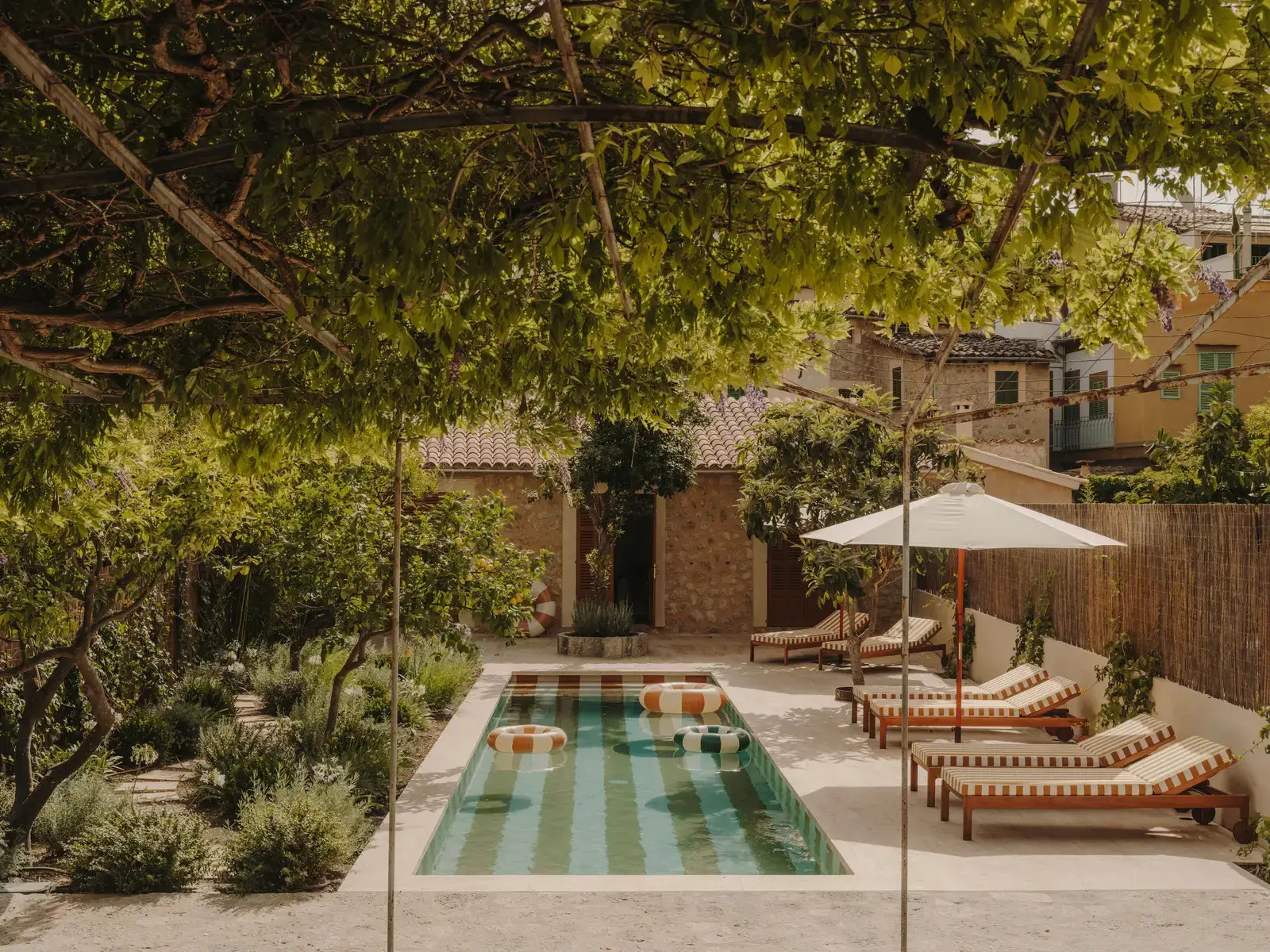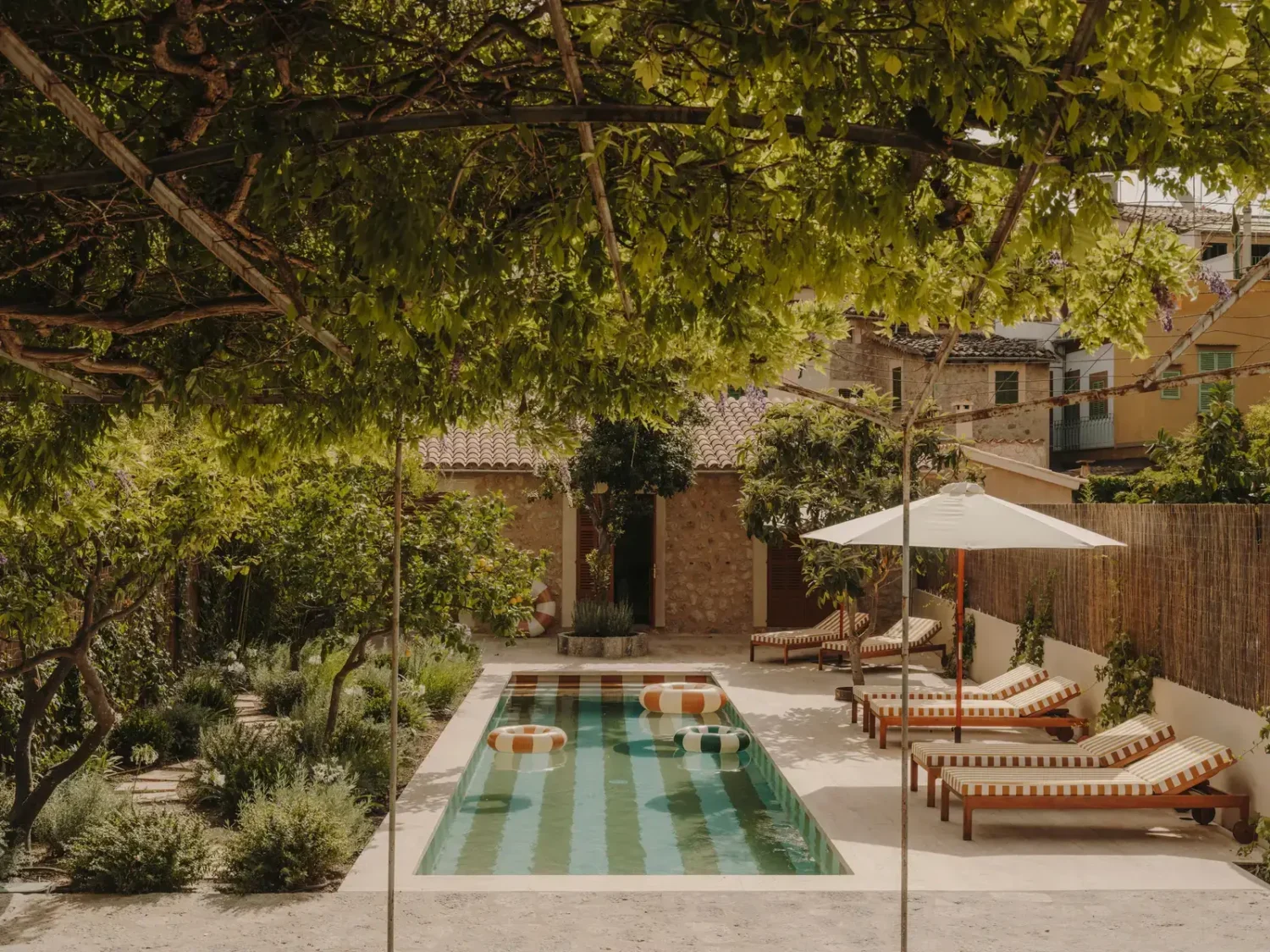 Outside lies a landscaped rectangular garden, spanning 200 square meters. It's a quiet oasis in the midst of a bustling town.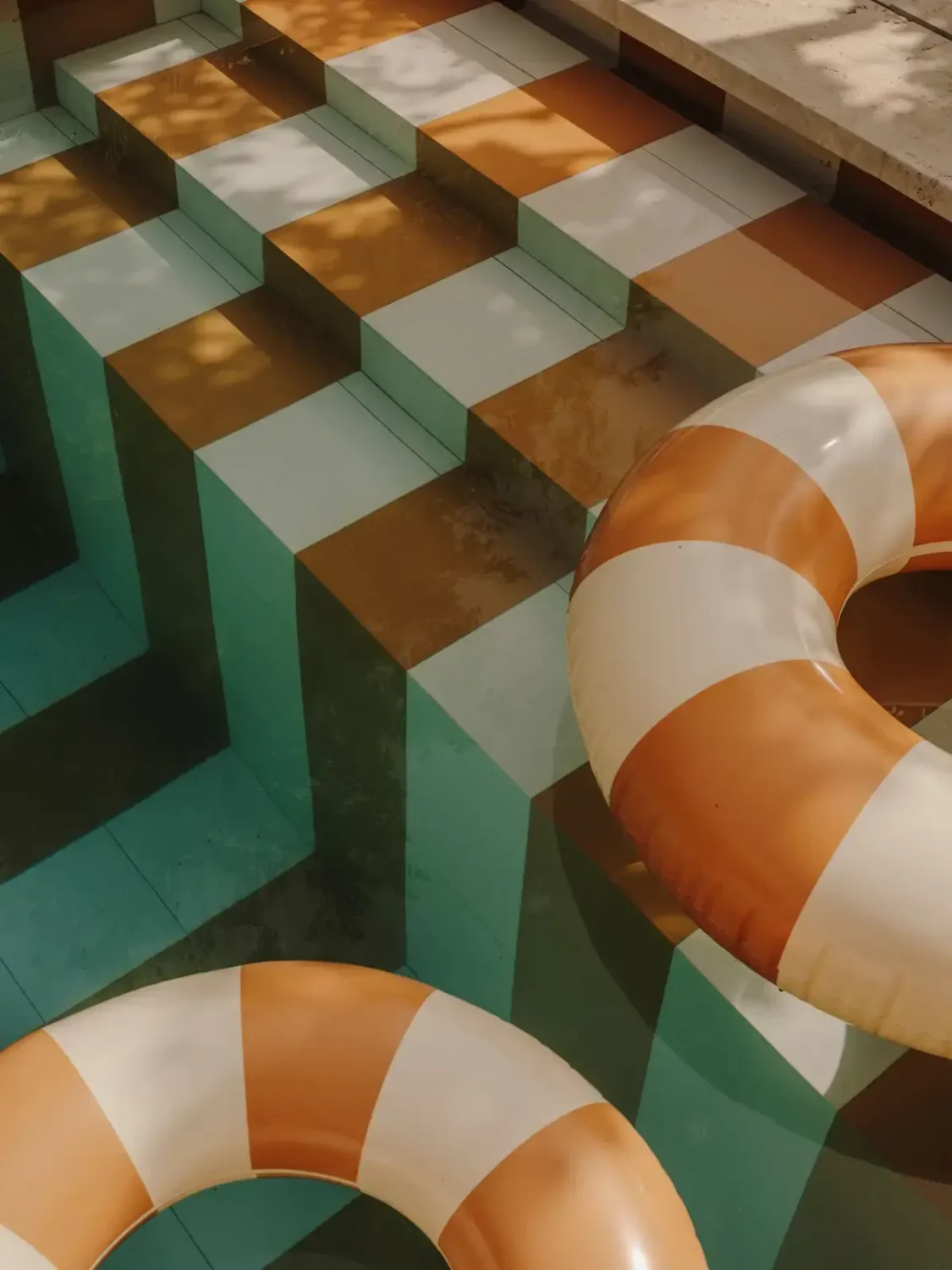 I LOVE the striped terracotta and white tiles they used for the swimming pool. This color scheme runs through the entire garden as all cushion are also in this striped pattern.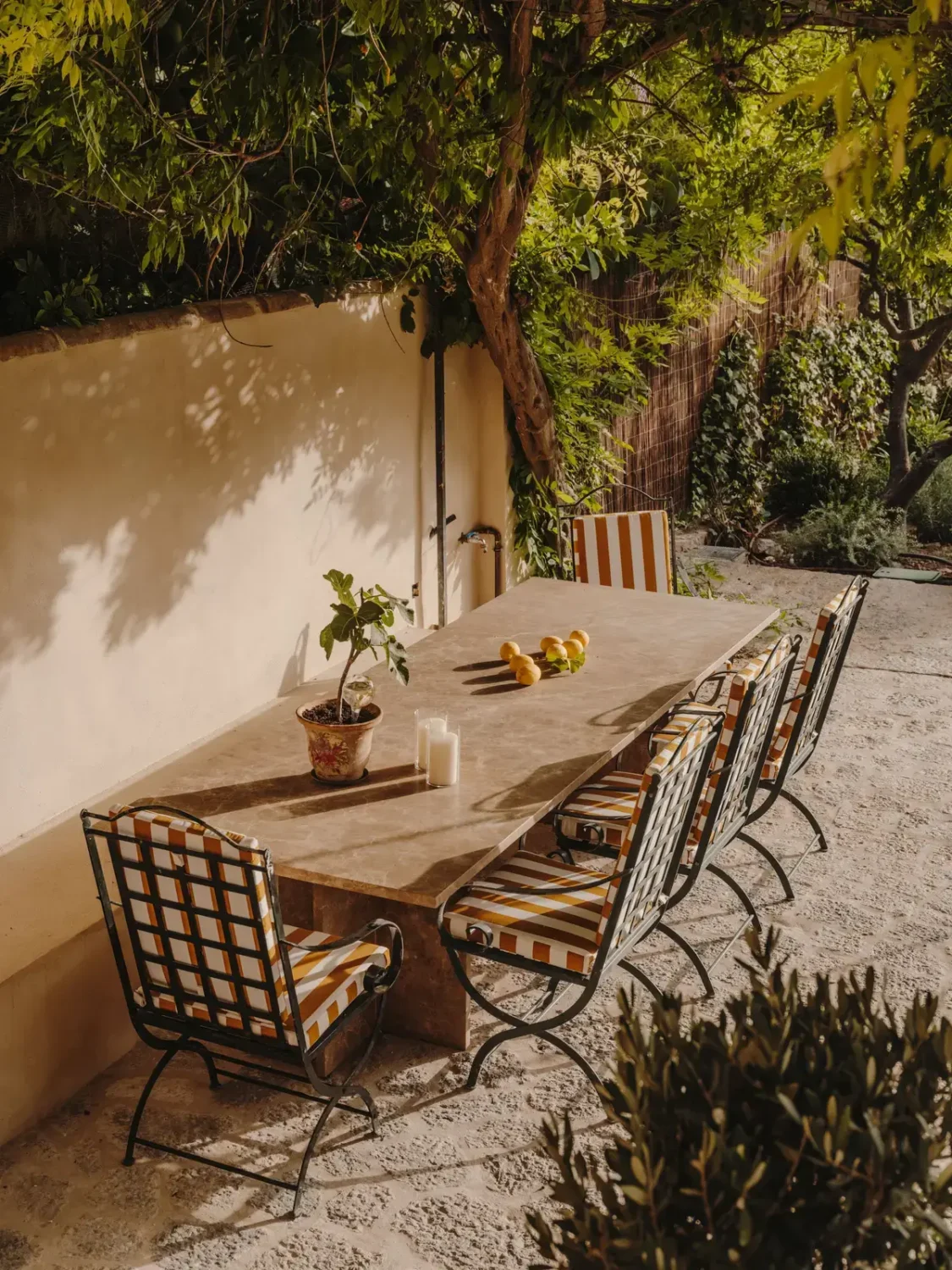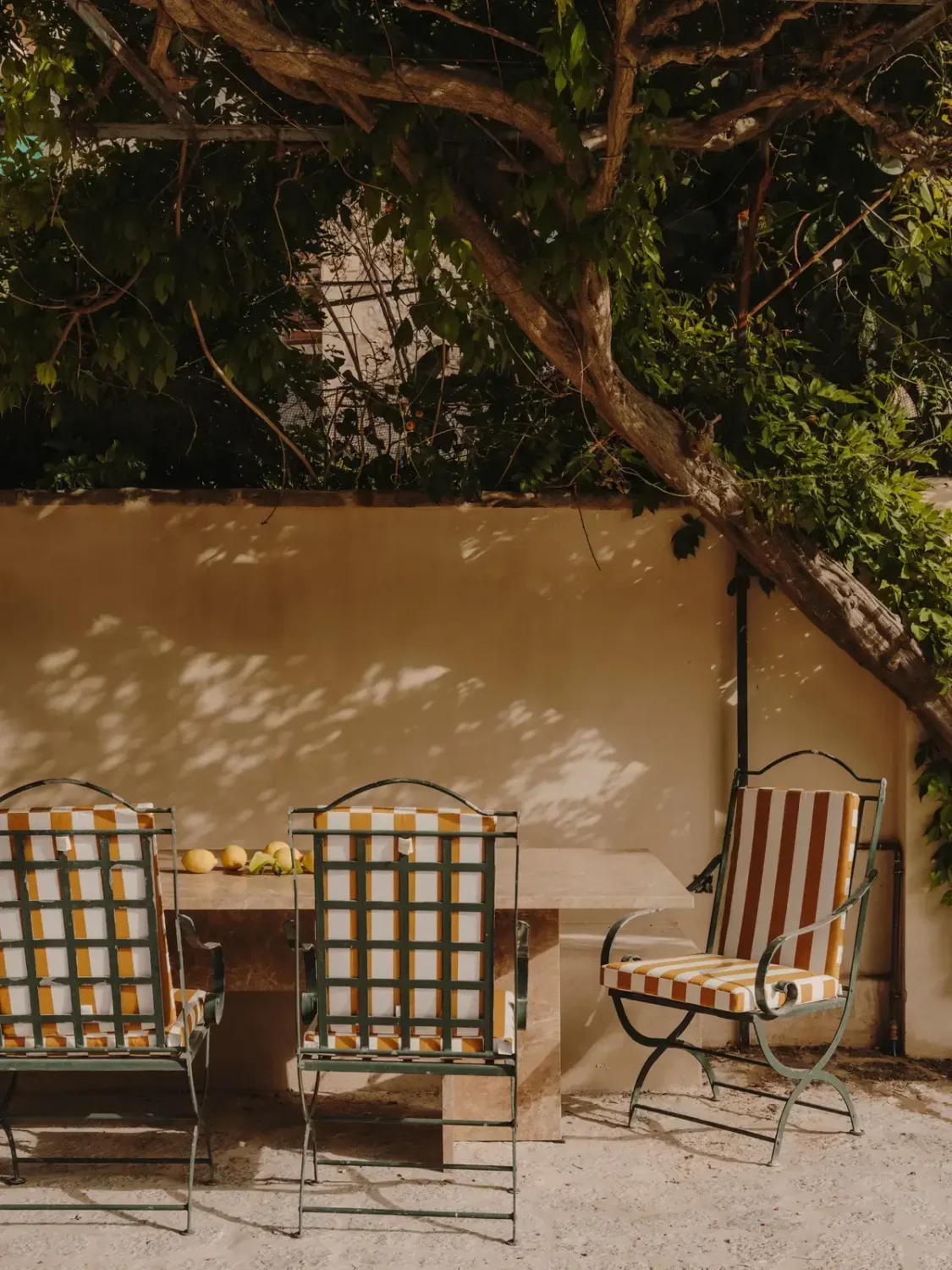 This beautiful townhouse on Mallorca is currently listed with The Agency.