A Lovely Swedish House Revisited
Today we will revisit a lovely house in Stockholm that has appeared on The Nordroom before. When you've been blogging for a long time, it's not uncommon to see houses for sale that you've already seen before, and it's nice to see the change in interiors.
This 82 square meter apartment is located in the old historic city of Stockholm, "Gamla Stan." The beautiful home has three working tile stoves, beautiful floors, generous ceiling height, and magical light coming in through large windows.
The house has three rooms (one of which is divided by a glass wall into two smaller rooms), a kitchen, and a bathroom. The main living room is a lovely space with high ceilings, soft pink walls, and a large fireplace that adds warmth in the colder months.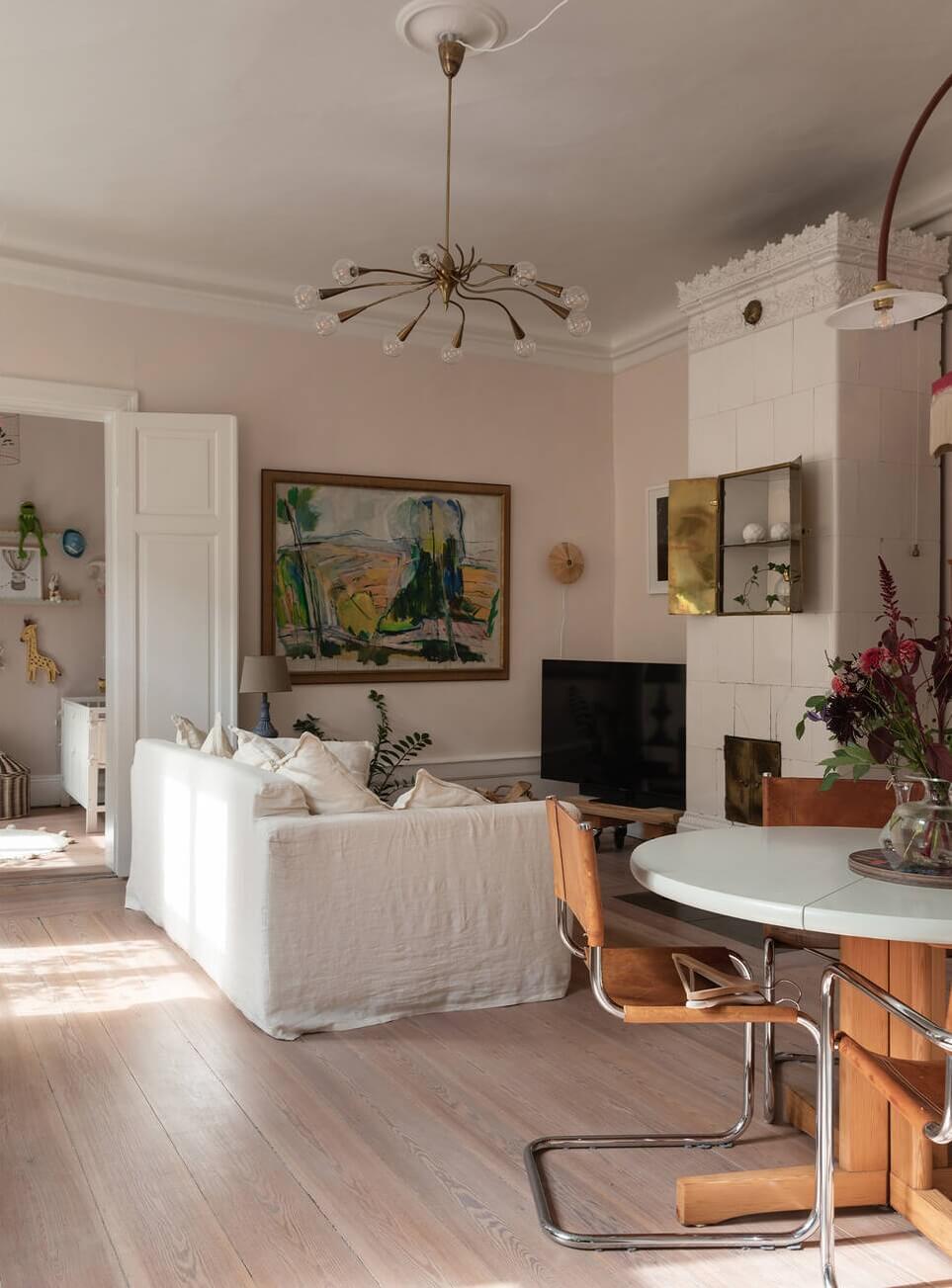 The room is big enough for a comfortable seating area and a round dining table.
Large windows with deep windowsills face the street and let in beautiful natural light.
Through the double doors, you enter the second room, which has been divided into two smaller rooms: a nursery and a home office. Previously, this room was a second living room with blue walls.
But the current owners have a baby, so the walls have been painted in a soft beige shade to transform it into a baby room.
The glass wall is a new addition to the room, which cleverly divides the room in two without losing natural light.
The second room is now a home office and the wall shelves provide plenty of storage.
The master bedroom sits at the back, and it has built-in wardrobes to maximize space.
The kitchen is not very big, but one wall has been fitted with floor-to-ceiling cabinets, which provides much storage.
The interiors are currently a bit calmer than before, as the home used to be packed with plants. If you want to see what the home looked like before, you can click here.
The home is now for sale at ESNY.