A Small Light Apartment with Plants
It's time for a charming, light, and plant-filled home. This apartment is located in Stockholm and has recently been put up for sale at Historiska Hem.
The apartment is very light but with the furniture, decor, and plants some nice color accents were added to the rooms.
The apartment is small – only 42 square meter – but despite the tiny floorplan, the home feels airy and comfortable. There is plenty of space for a comfortable seating area ánd a dining table. And the plants give it such a lively atmosphere.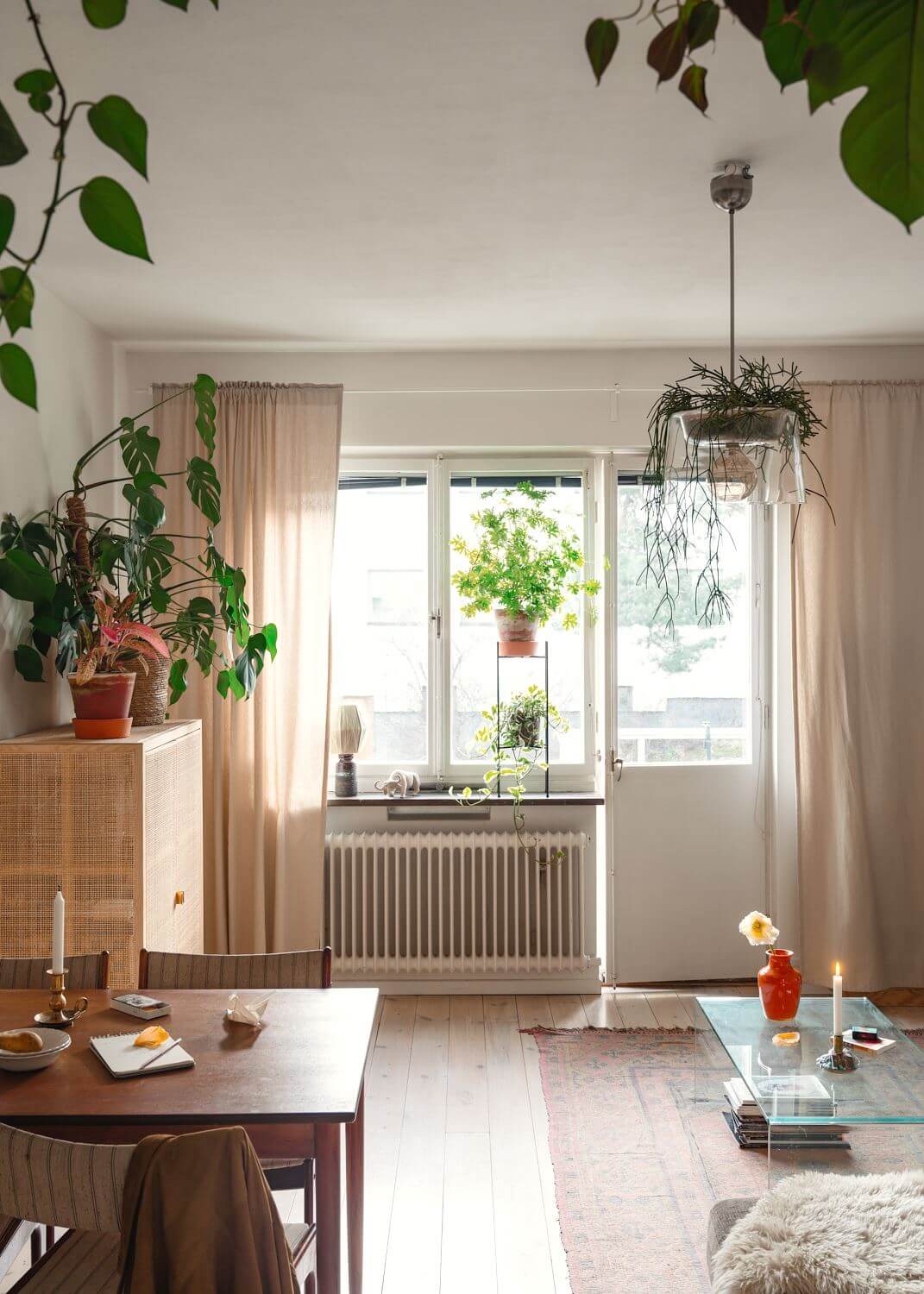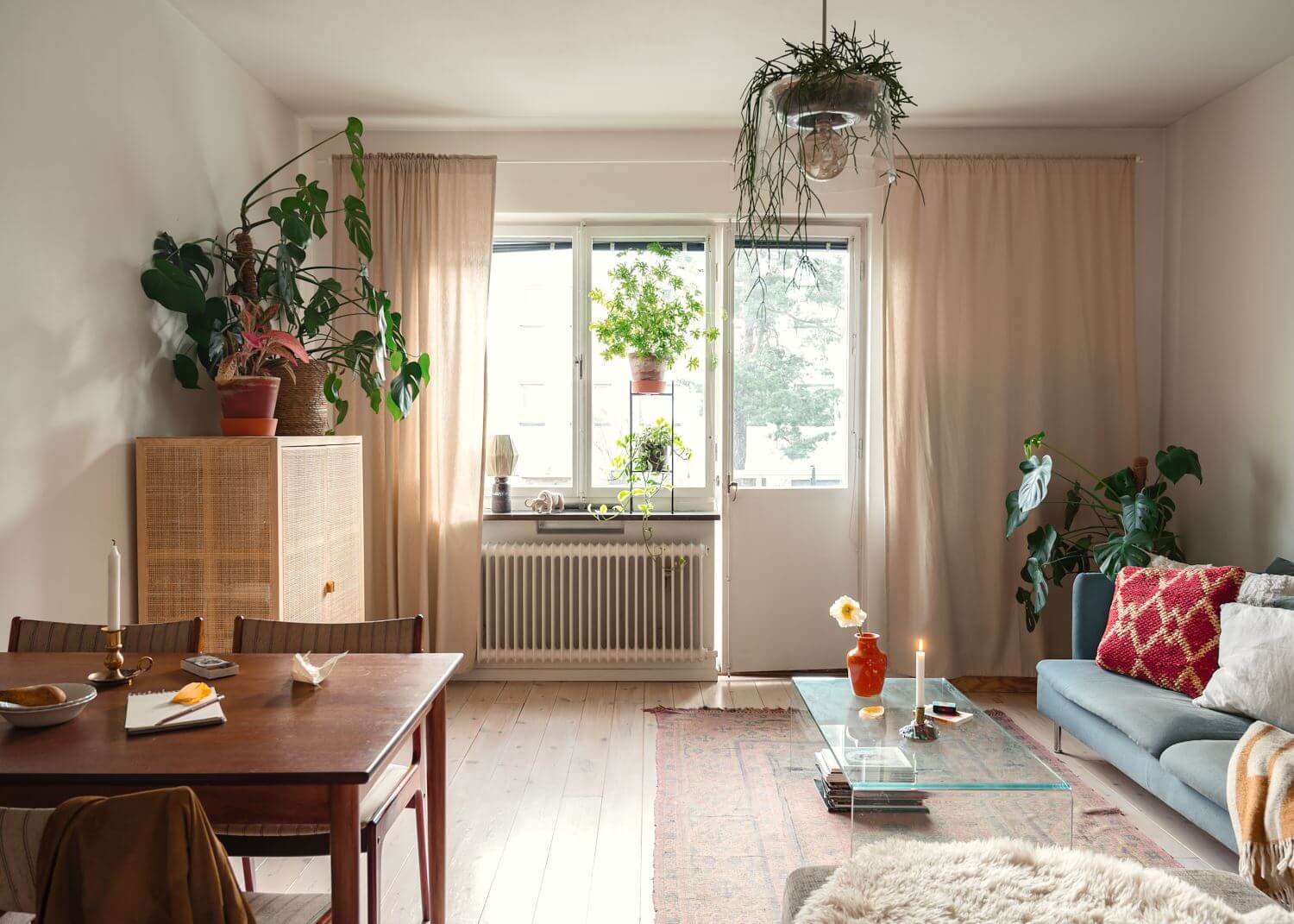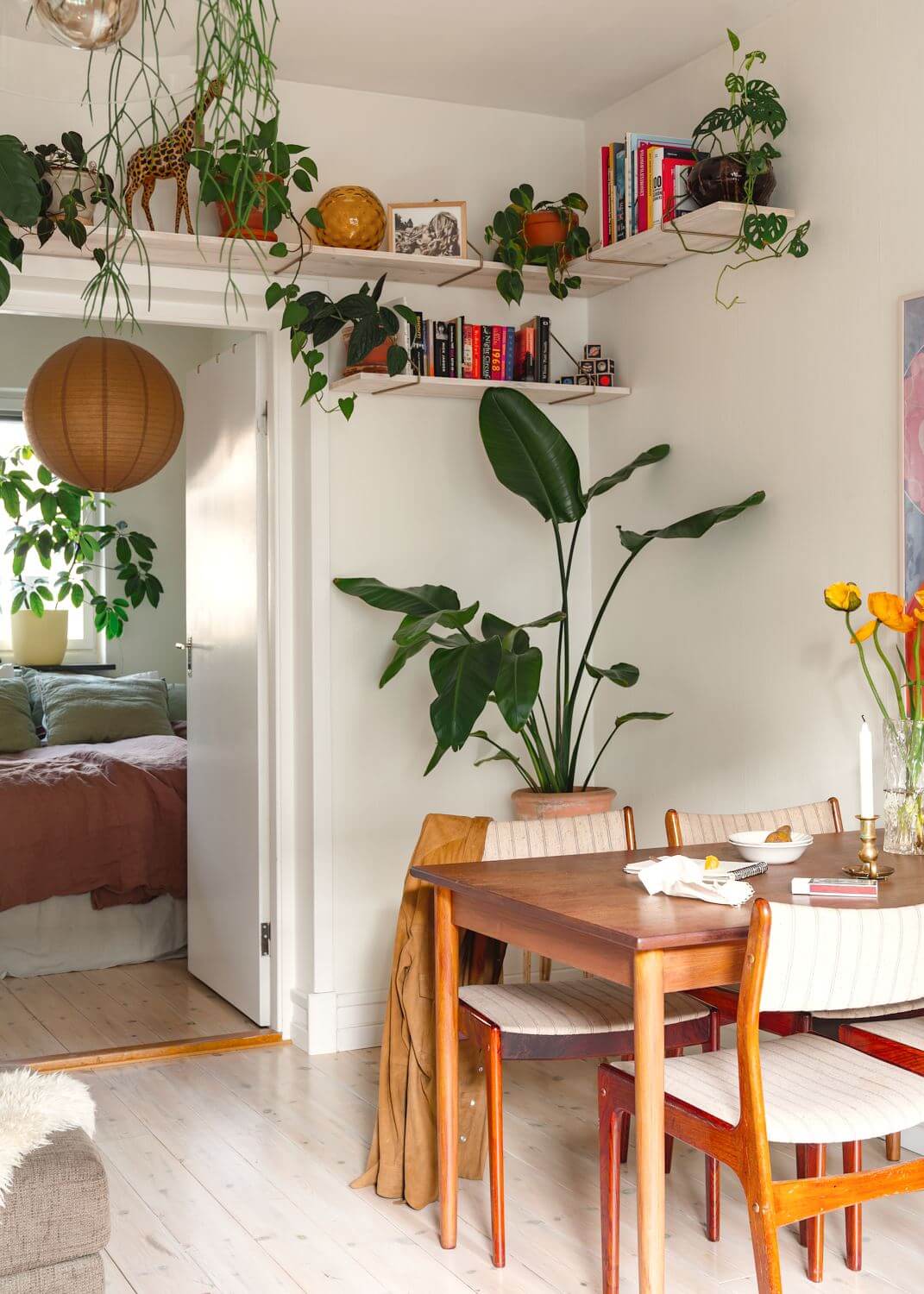 The bedroom is teeny tiny, with just enough room for a double bed. String shelves are added on the wall to create some storage space. The walls are painted in a soft yellow shade.
More color in the kitchen with the green walls. The white cabinets and light terrazzo countertop make it a light room.
styling by Lindholm & photography by Spinnell for Historiska Hem