A Brick House in London Designed by Daniel Sanderson
In London stands a extraordinary home designed and built by craftsman Daniel Sanderson. On a plot, that used to be two gardens, did he built a unique and sustainable home filled with interesting design features.
Daniel called his new home Brickfields House. Not only because brick is the main building material. But also because the location of the house is where the Victorian bricks that built London were made.
The shell of the building was made by a contractor, but everything else was built by Daniel, including the furniture. Daniel added handcrafted and rounded woodwork to soften the exposed brickwork. And the furniture has been fumed in order to speed up the oxidation process and create a contrast in colours.
Much of the woodwork has round shapes to contrast the hard black brickwork.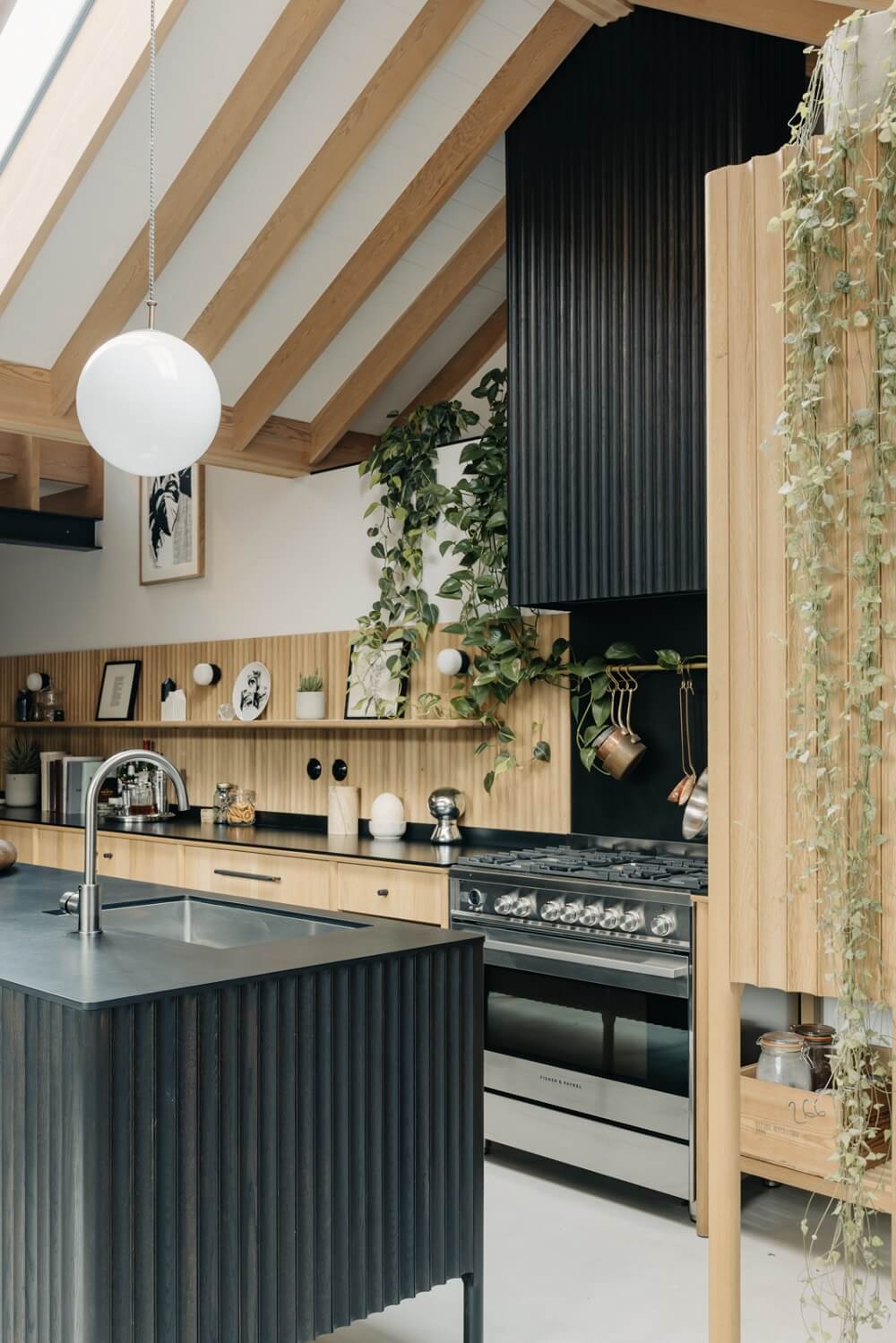 The skylights and large windows to the courtyard make the kitchen a light room. The black from the kitchen island and brickwork is softend with exposed beams made of Douglas fir.
For the kitchen surface Douglas used a material composed of hundreds of layers of recycled paper, dyed and pressed. This fully recycled counter top has patinated finish and almost feels like leather.
The staircase is made of Douglas fir which was leftover material from the construction.
The bedroom is painted in two green shades, keeping the natural palette of the home.
The master bedroom also has access to a spacious terrace.
Take a look at these sustainable homes:
Brickfields House is a combination of sustainability, craftsmanship and an Ettore Sottsass-inspired challenge to the "orthodoxy of modernist good taste."
Brickfields House is for sale at The Modern House.