A Serene Studio Apartment with a Brown Kitchen
A cabinetmaker and a kitchen designer spent the last two years renovating this beautiful studio apartment. The 39 square meter studio in Gothenburg has a separate kitchen, and as you can imagine with such owners, the kitchen has been turned into a wonderful space.
But the owners didn't spend all their time on the kitchen design. The combined living and bedroom are also a beautiful serene haven. Throughout the apartment, the wooden floors have been removed and sanded, the walls have been painted in a cohesive color scheme, and floor plinths and ceiling moldings have been restored.
storage is important in a small home and the owners added site-built storage solutions in the bedroom area and the hallway to make sure the house stays neat and tidy.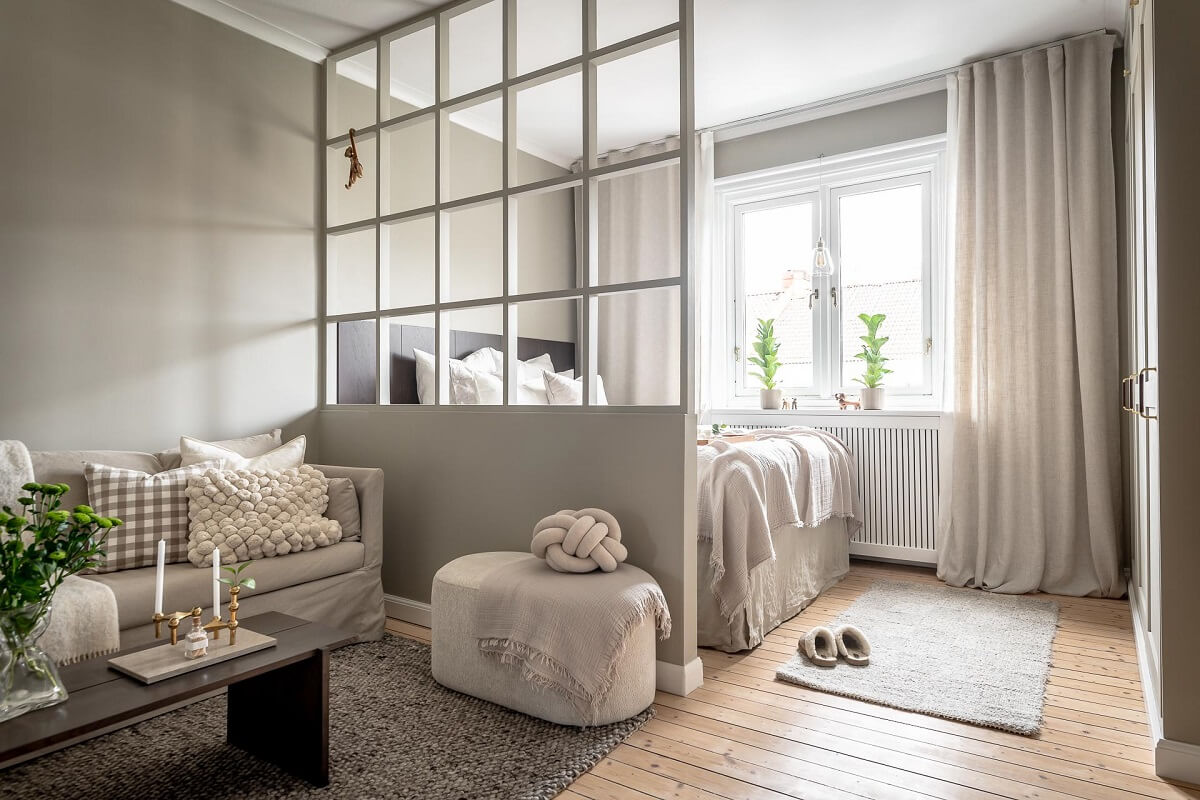 The combined living and bedroom is divided by a trellis to create a secluded alcove for the bed.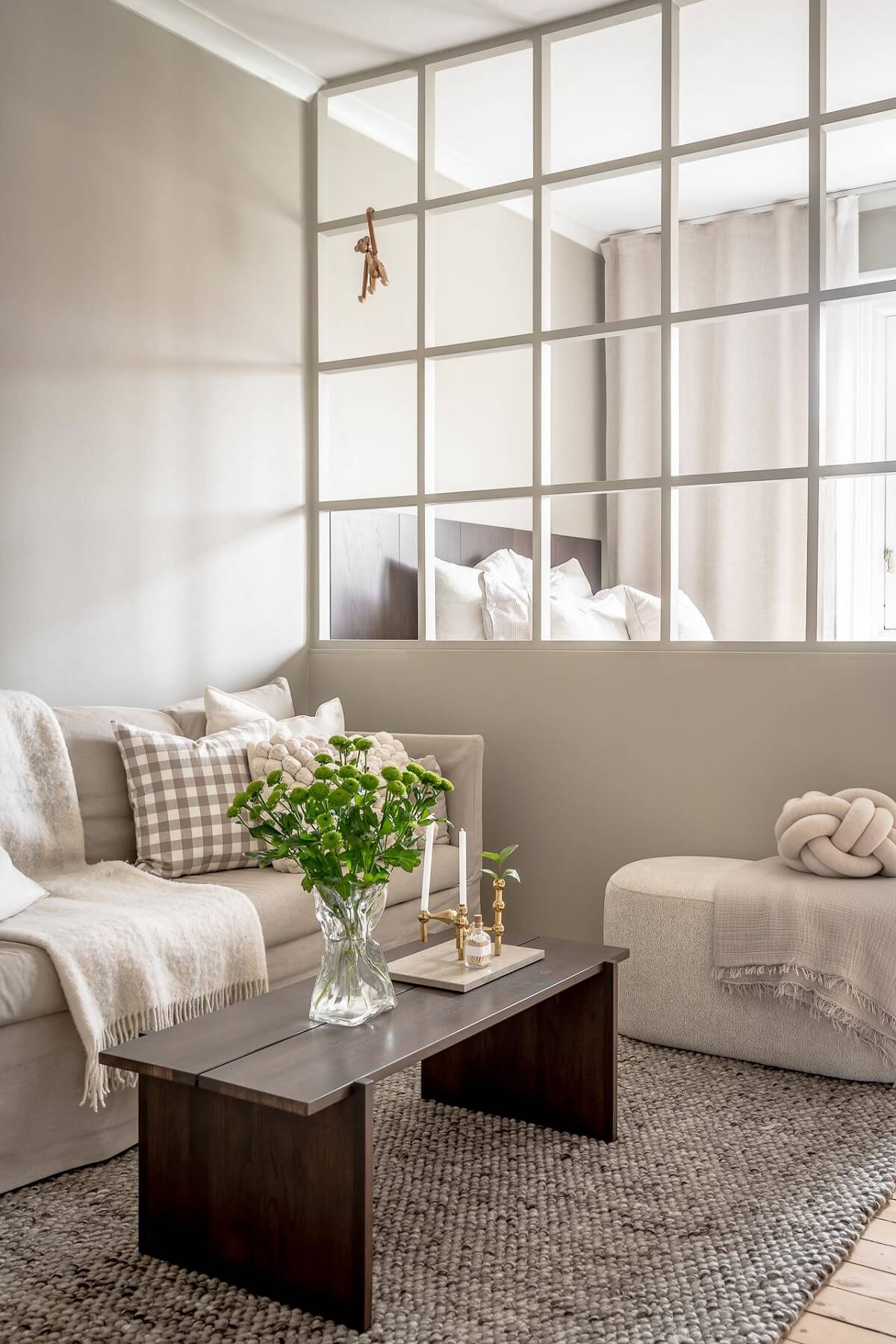 The walls are painted in the shade "Rum 21" from Nordsjö, which creates a calm atmosphere in the home and it works great with the wooden floor.
The tv bench is built on-site and can also function as extra seating space.
The wardrobes are from Marbodal and they have been built in, providing plenty of storage space.
The kitchen is a warm and comfortable space and was completely designed and fitted by its current owners. The kitchen frames come from Ikea, while the special cabinets and joinery that give the kitchen its built-in look are made in solid pine at a carpentry workshop.
The brown shade of the kitchen cabinets together with the solid, single-striped oak worktop and double-faced chipboard panel painted in a beige shade gives the whole kitchen a warm and cozy feeling.
The walls are decorated with the wallpaper "Boxes" from Boråstapeter.
The hallway is fitted with a bench, cupboards (both of these with solid ash worktops), wall cupboards, and wardrobes. They are all painted in the same color as the walls (Room 21 from Nordsjö).
This beautiful studio apartment is now for sale at Alvhem.