A Midcentury Studio Apartment in Sweden
You know I'm always on the lookout for a nice studio apartment. And today I found this midcentury studio in Sweden.
This studio apartment has a seperate kitchen. But in the main living and sleeping space you can still see clever small space solutions.
One advantage this studio apartment has over most studio's is that it has several built-in closets. Meaning you don't need a seperate wardrobe cluttering up the already small space.
If you want to read more about designing a studio apartment. I have a very helpful blog post for that. Including layout ideas, space saving tips and color inspiration
But back to this midcentury studio apartment. Let's take the tour!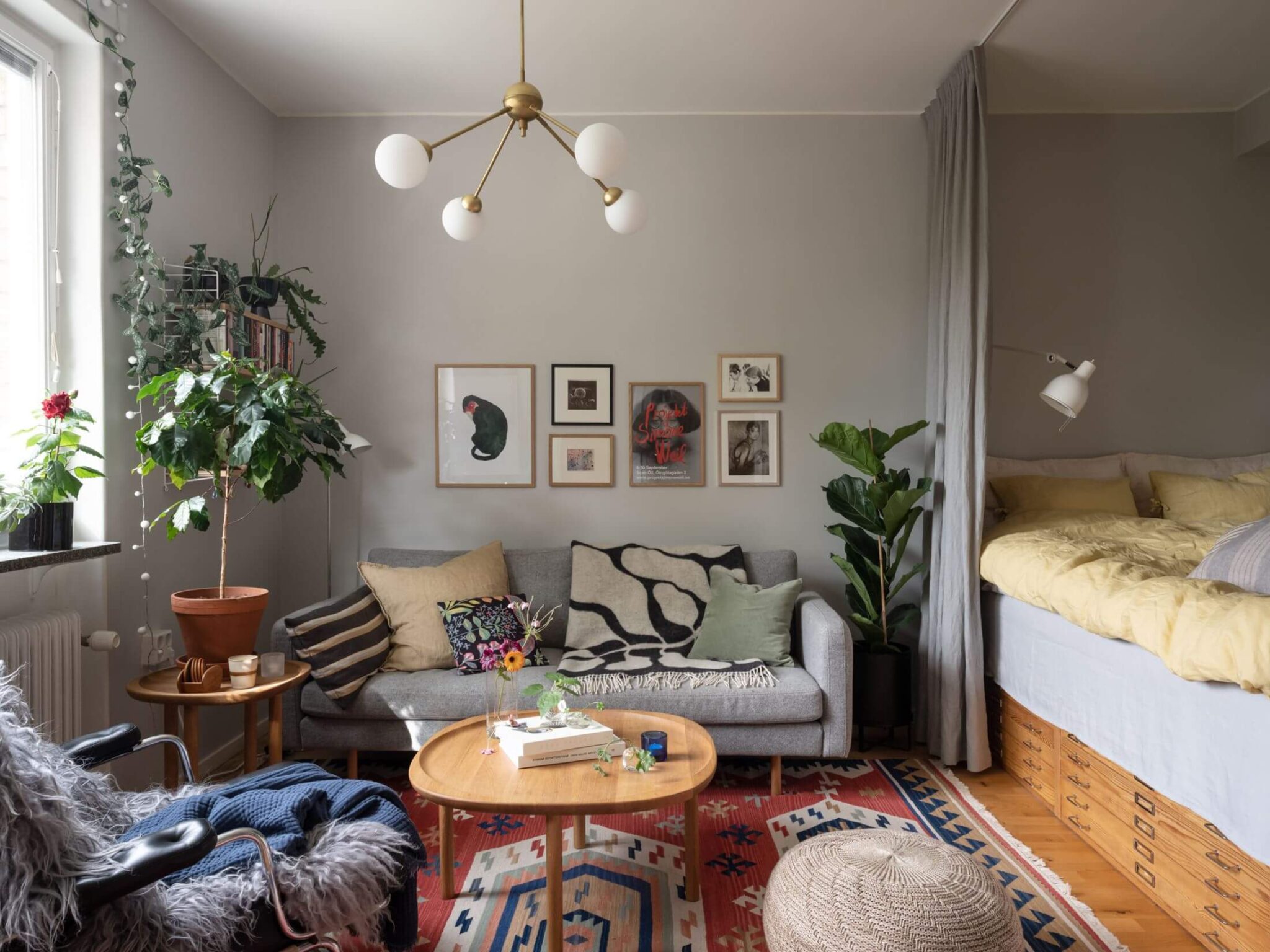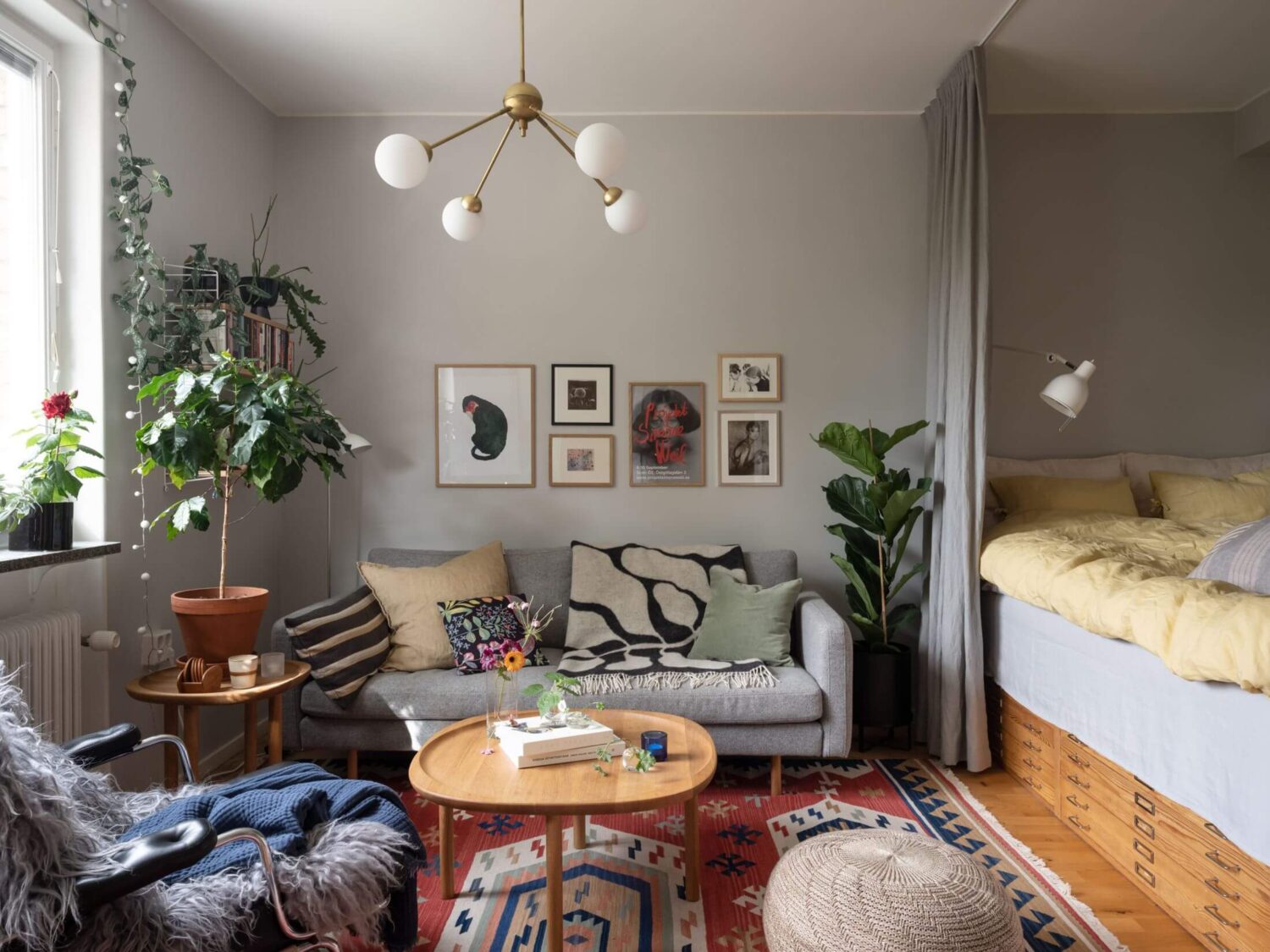 A very cozy living area. With a large rug defining the space and decorated with pillows, art and plants.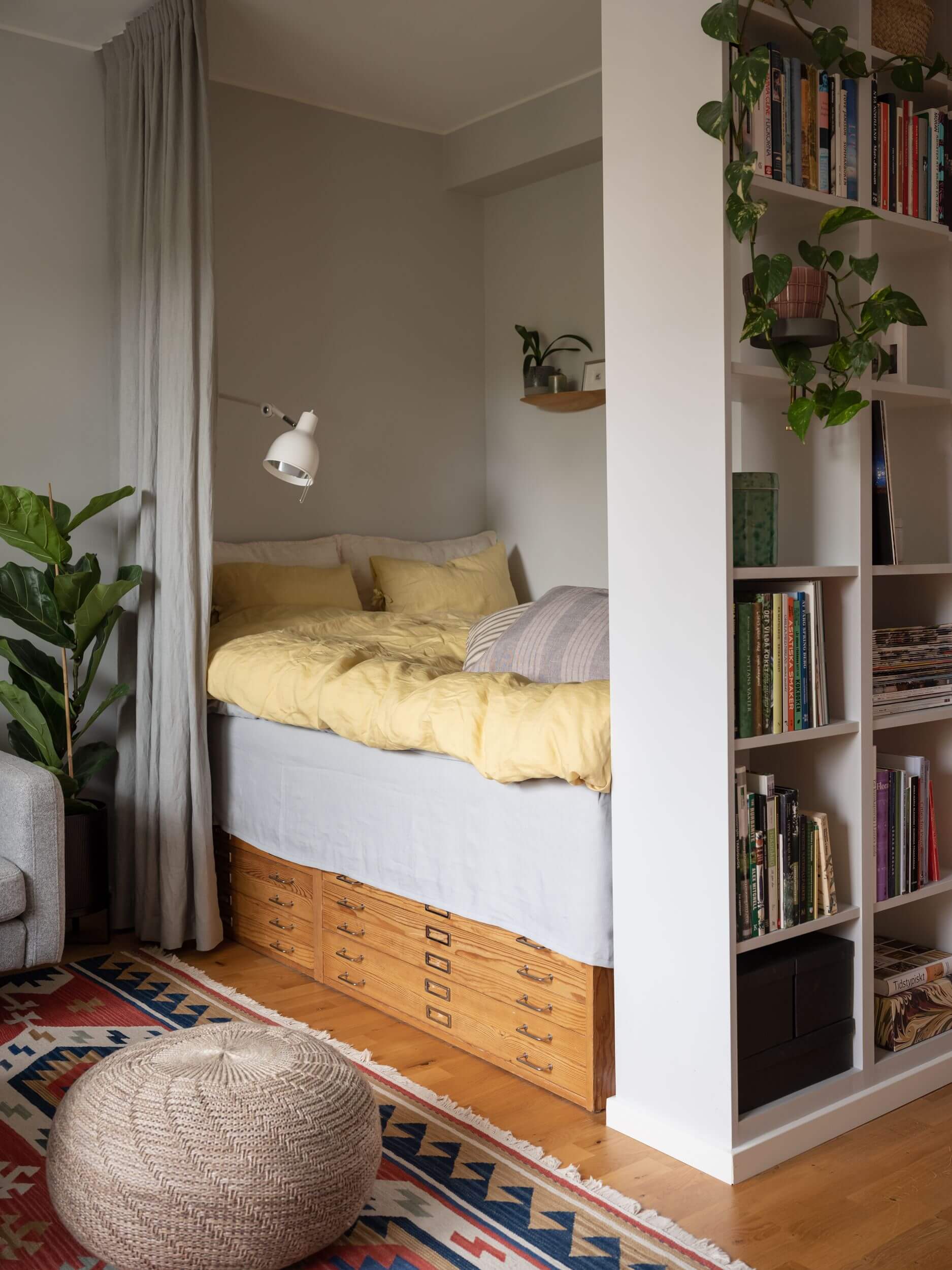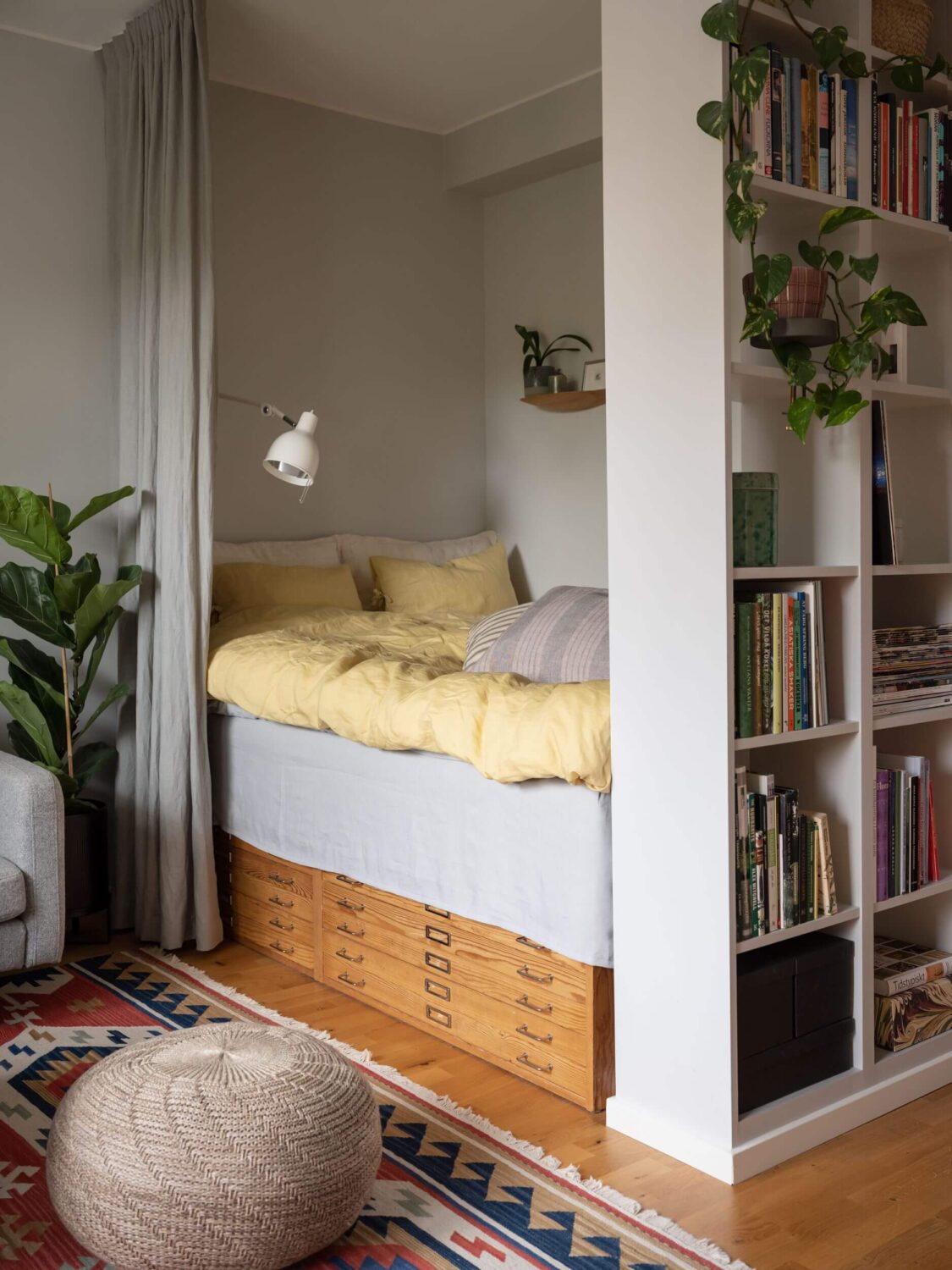 I love the bed nook in this studio apartment. It uses 3 clever design ideas for when you're living in a small space:
The vintage architecture drawers under the bed add storage. (and it looks very good)
The curtain means you can close off your bed area. Which is great if you don't want to feel like you're living in your bedroom or when you have visitors.
The bookshelves are used as a room divider. And they add storage. But because the shelves are open in the front and back it feels more airy.
The studio apartment also has place for a workspace. The mirror is a great feature if your room is dark and you want to reflect light.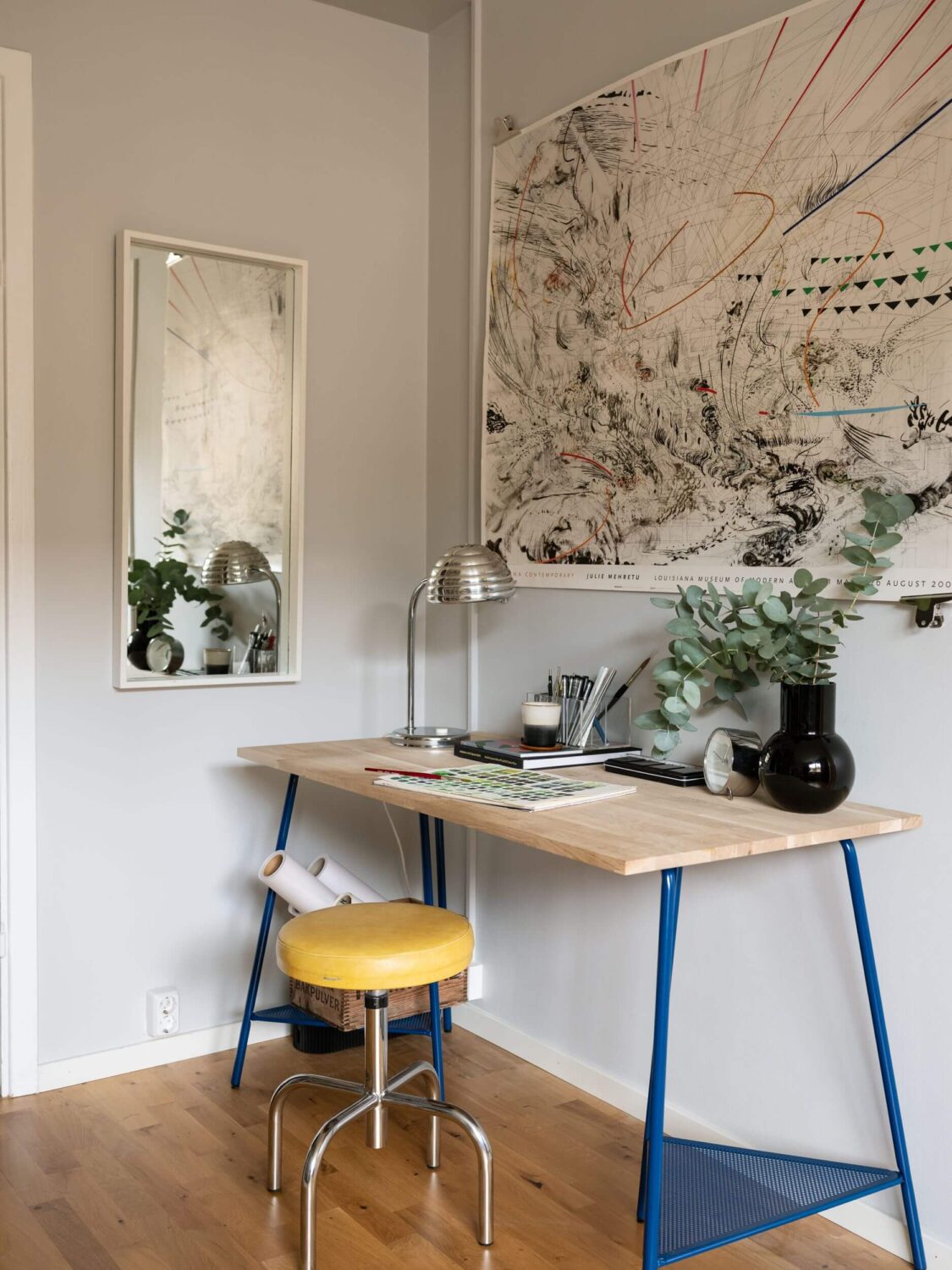 A touch of color in the hallway with a lightblue wall and colorful Muuto Dots Wall Hooks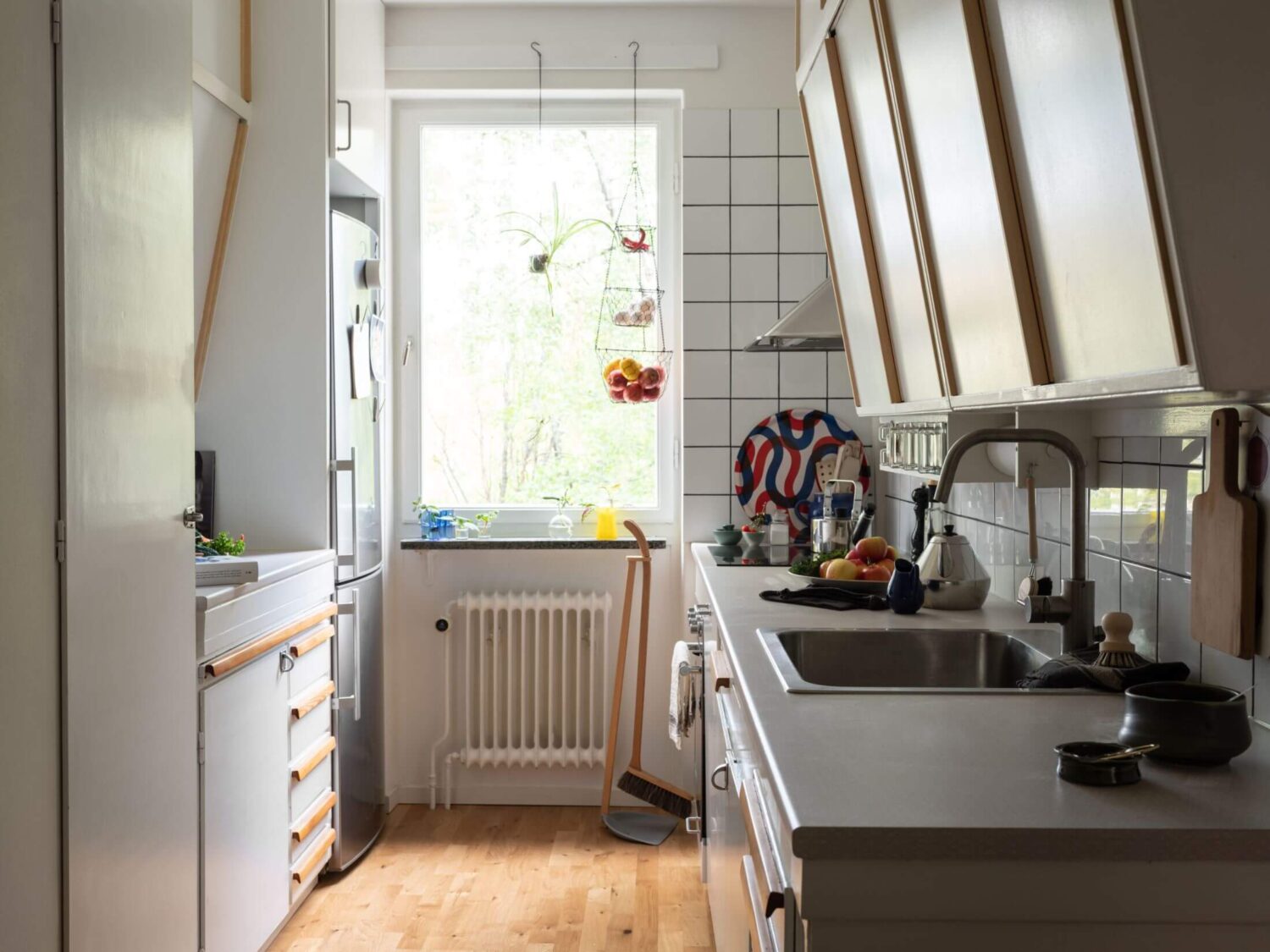 The midcentury kitchen is original. Though it has been renovated over the years to make it last another 70 years.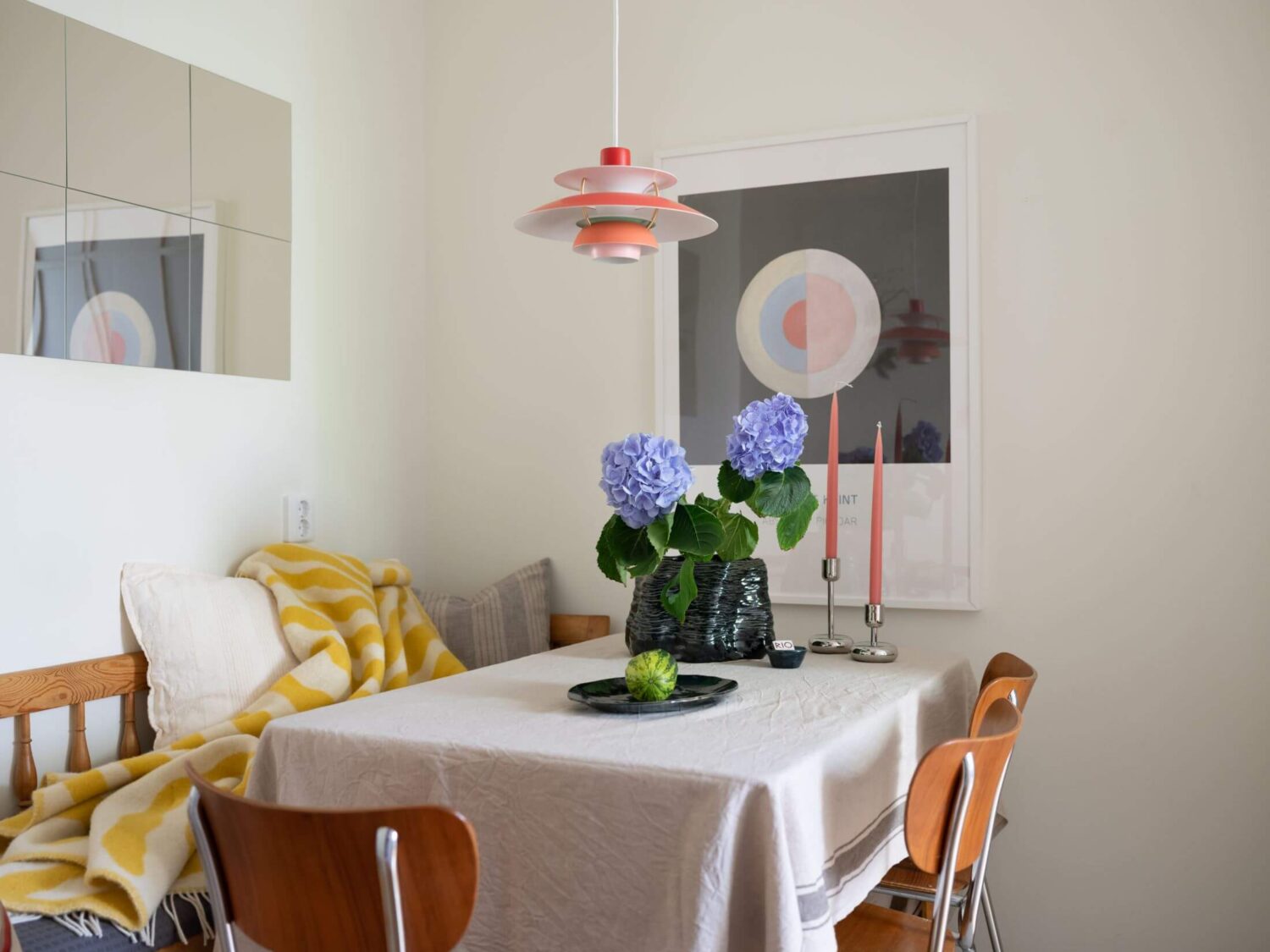 This midcentury studio apartment is lucky to have such a spacious kitchen. Because it also has plenty of room for a dining table.
styling by Lindholm & photography by Ono for Historiska Hem