A Stylish Gray Apartment in Stockholm
Even though the "classic" Scandinavian design style using white, gray, and black tones has fallen a little bit out of favor, you do see the occasional monochrome home popping up to remind us how beautiful it is.
Today's apartment is one of those classic Scandinavian homes with gray walls, Nordic design furniture, and a minimalistic design approach. The 53 square meter one bedroom apartment is located in an apartment complex that dates back to 1914.
The home still boasts original features such as high ceilings, deep window sills, and the original parquet floor. The small home is decorated with classic Scandinavian design pieces which make this home a great blend between old and new.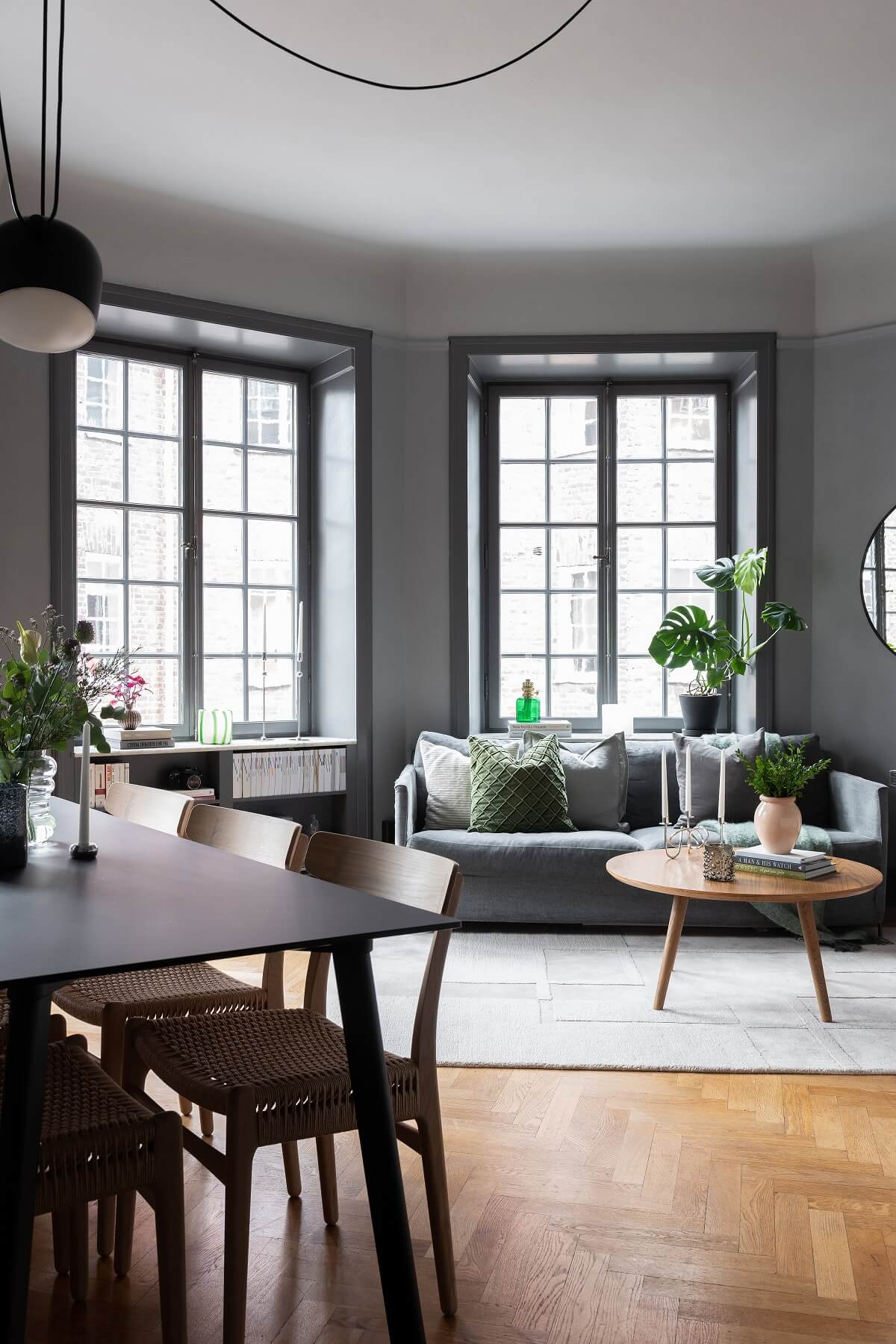 The living room has a slightly odd layout but you can create clear areas for the sitting area, a dining table, and the kitchen. With windows on three sides, the room is light and gives a great view of the historic Östermalm district in central Stockholm.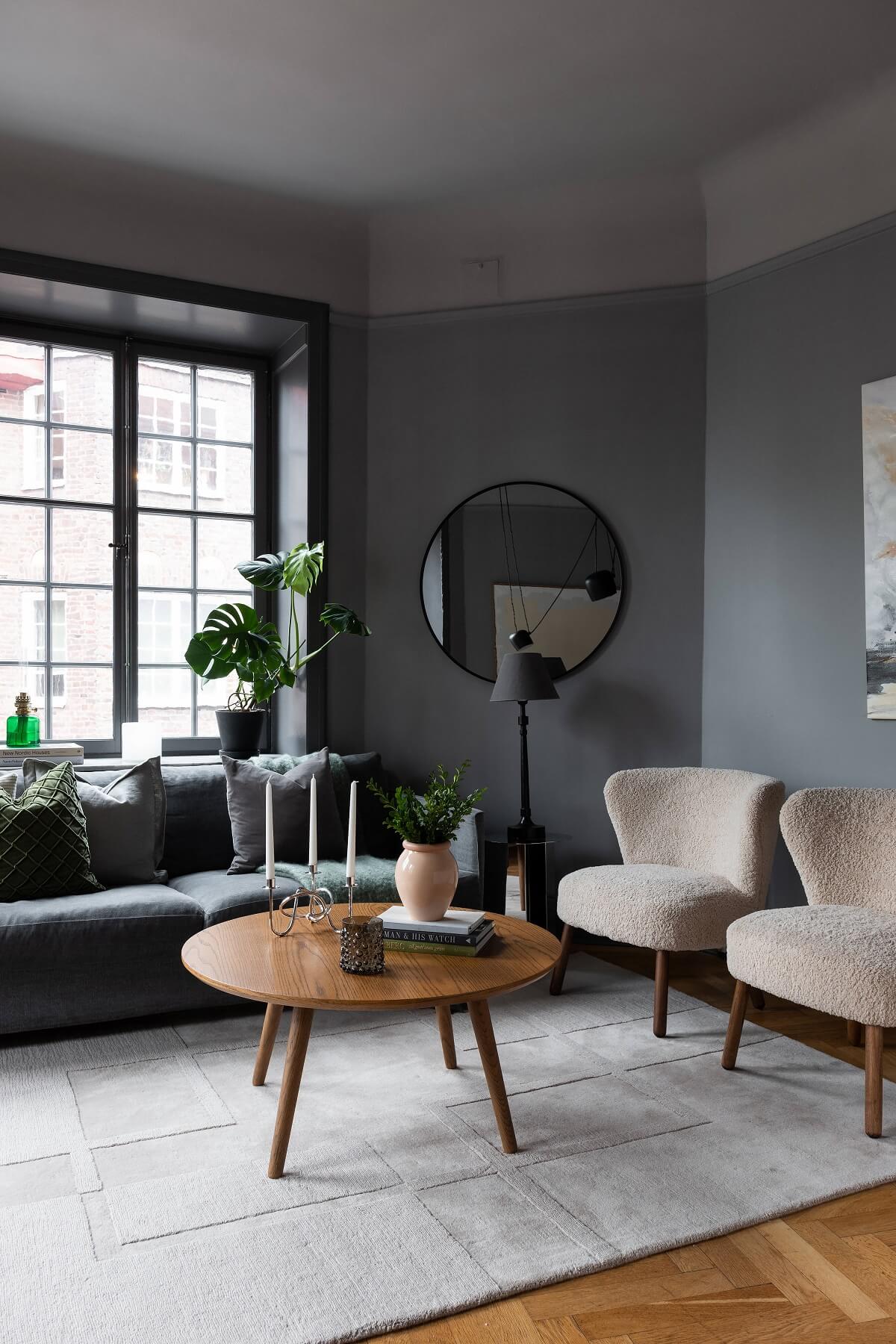 The great thing about old homes is the deep window sills. In the sitting room, they transformed the room under the window into a built-in bookcase.
The entire home has the original parquet floor that is laid out in a herringbone pattern.
The rug and artworks add a lighter color accent to the sitting room.
In one corner sits the u shaped kitchen. The kitchen only has lower cabinets which is great as the room isn't big and upper cabinets would make the kitchen area dominant in the space. They added shelves to provide some extra storage.
The bedroom can be reached through the living room and the hallway. It's a spacious room with a small home office made of String shelves and built-in wardrobes.
Just as in the sitting room, some lighter color accents are added in the bedroom through the bedding and the rug under the bed.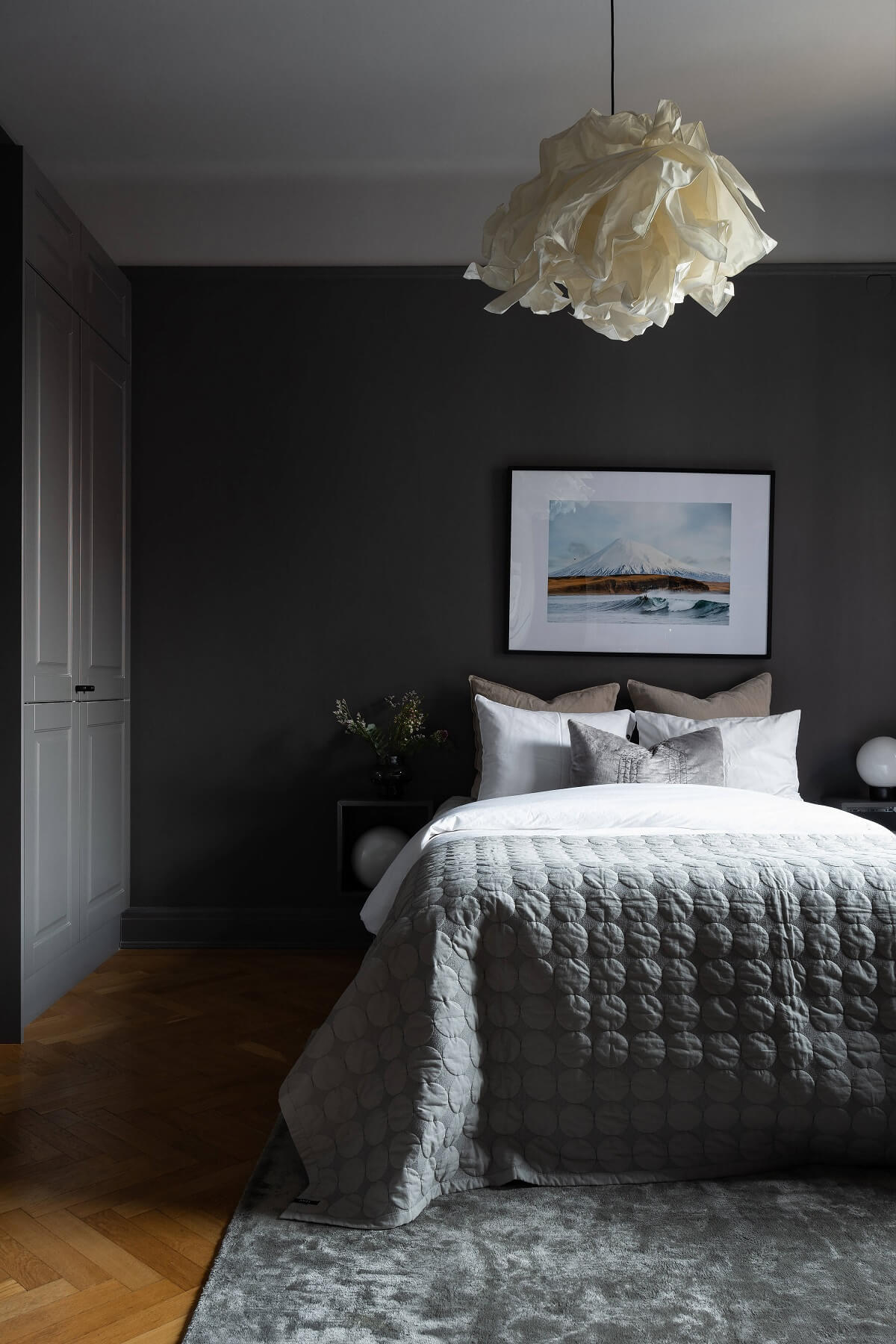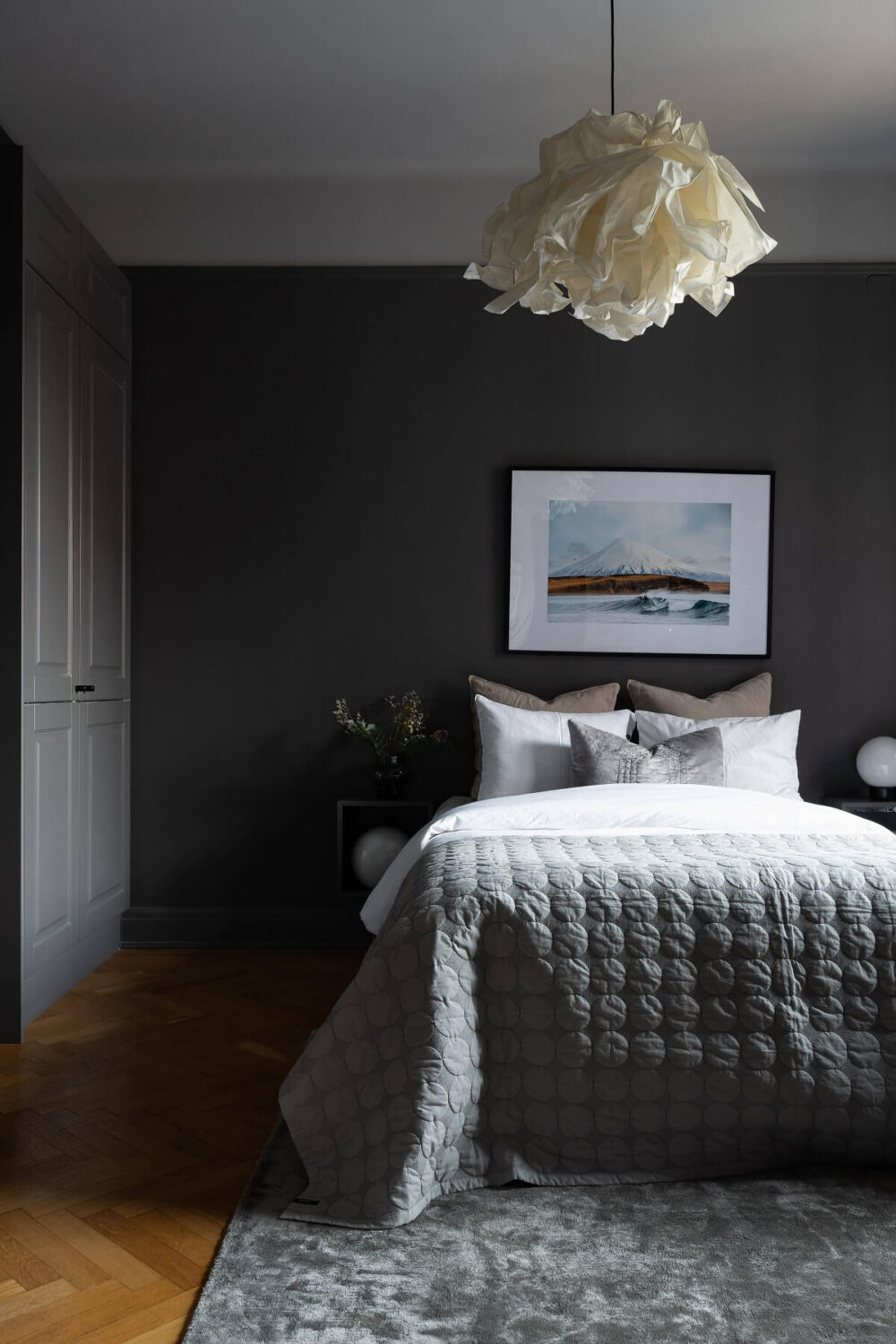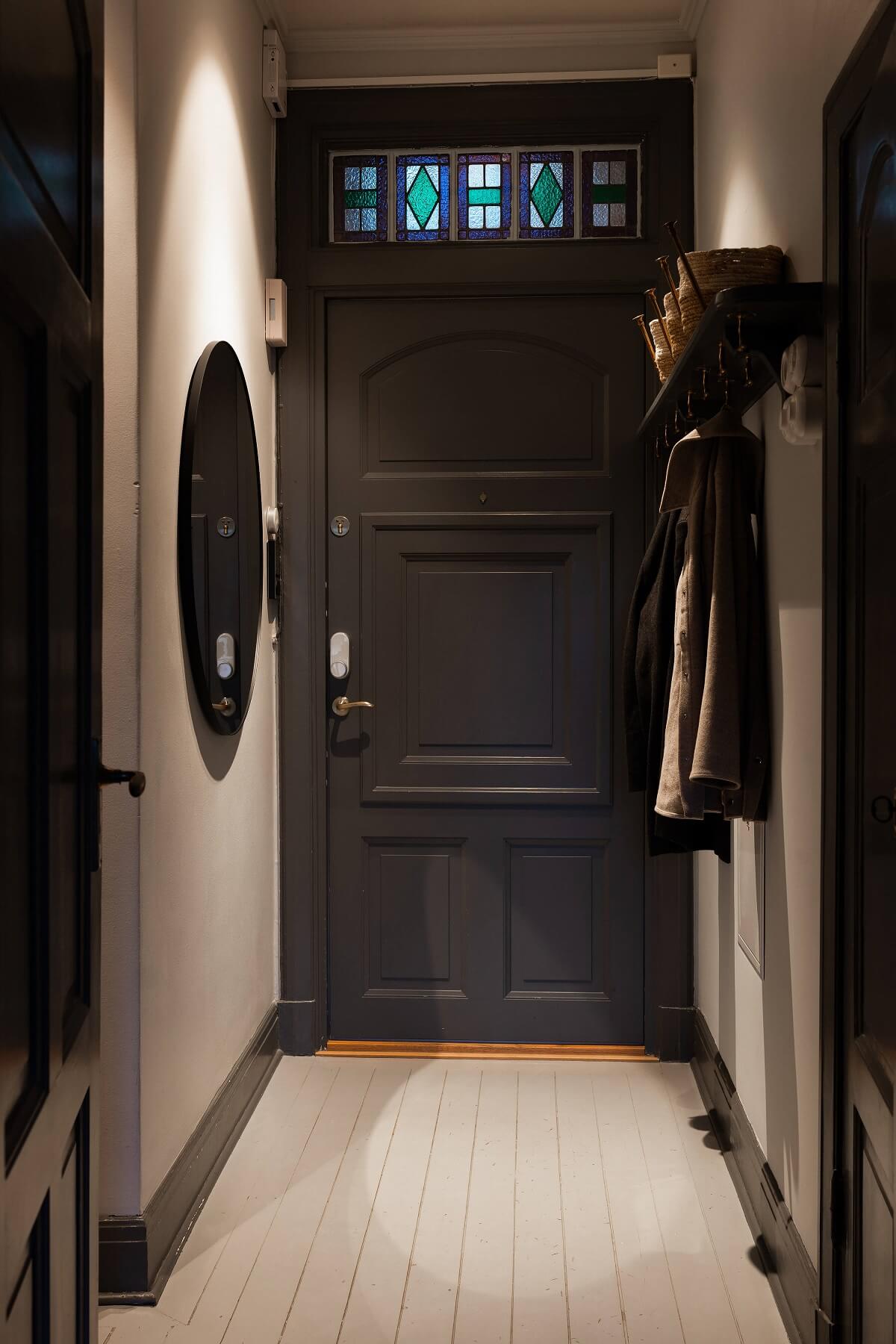 Technically this is not in the apartment but the staircase of the apartment complex certainly is worth seeing. The spiral staircase has beautiful stained glass windows.
photography by Sjöman Frisk