A Deep Red Kitchen in a Victorian Home in London
This semi-detached Victorian house in London is packed with original details and charm which you expect from a historic home. And at the back of the house, you will find a pleasant surprise with an English kitchen that has deep red cabinets.
The house is designed by Uns Hobbs Interior Design and they used many colors in this historic home in England. From pastel pinks to light blues, and of course the deep red kitchen. The home is very welcoming with a double sitting room with marble fireplaces, ceiling cornice and wall paneling.
While every room in this house is beautiful, it's the kitchen that is the star of the house. The extended space houses a spacious kitchen with a skylight and a dining table that overlooks the garden at the back.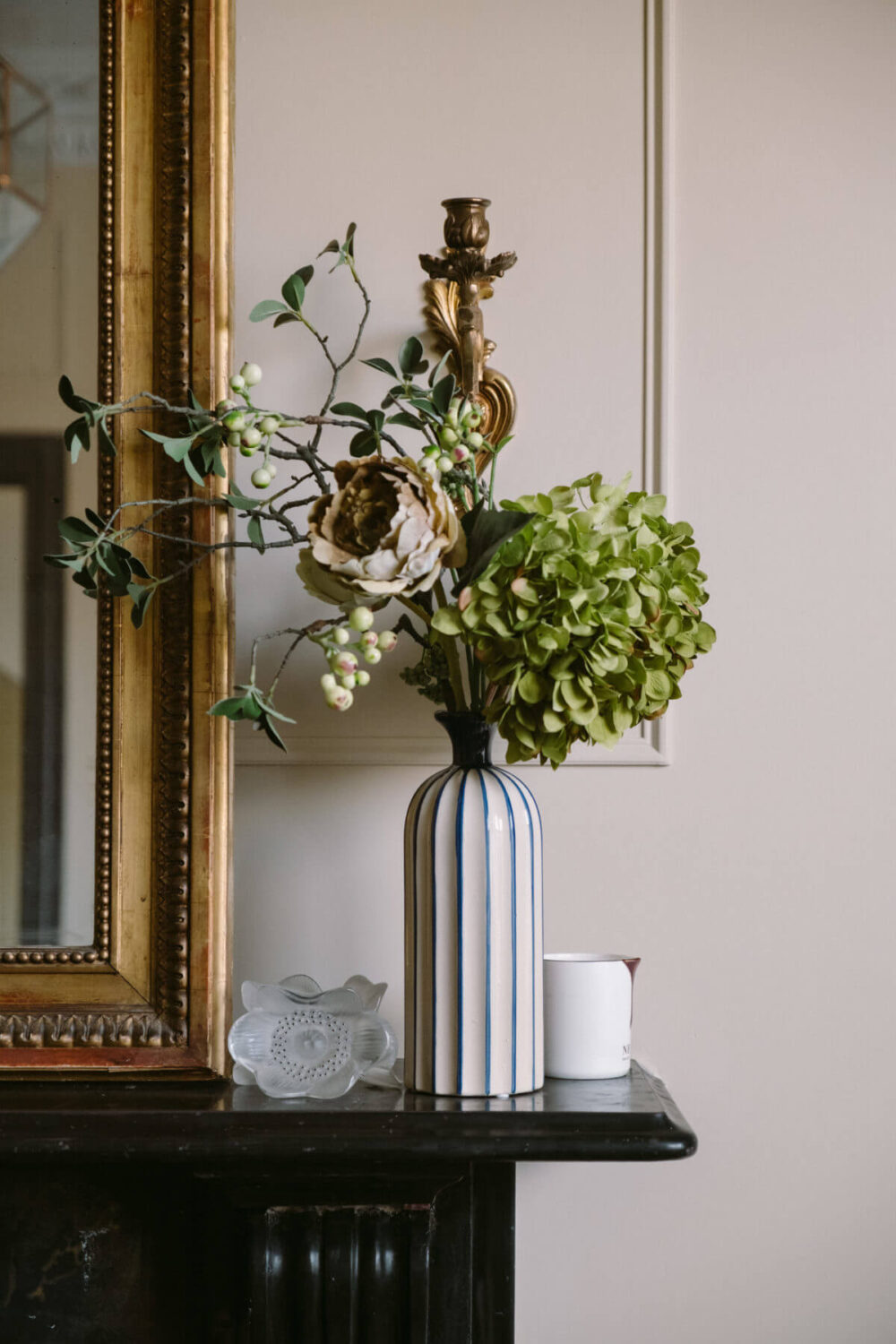 The original layout of the Victorian home has been preserved with a front room and a back room. The front room is now used as the sitting space while the back room can be used as a dining room, reading spot, or a home office.
Both sitting rooms have beautiful original marble fireplaces that are combined with black and white tiles. The entire ground floor has a warm herringbone parquet floor.
The back of the house has been extended the make room for a large kitchen with a dining table. An extra window in the roof has been added to provide the room with extra natural light.
The kitchen has no upper cabinets which make it feel more open. But plenty of storage has been created with the built-in cabinets on the right.
The traditional cooker and vent have Delft blue tilework.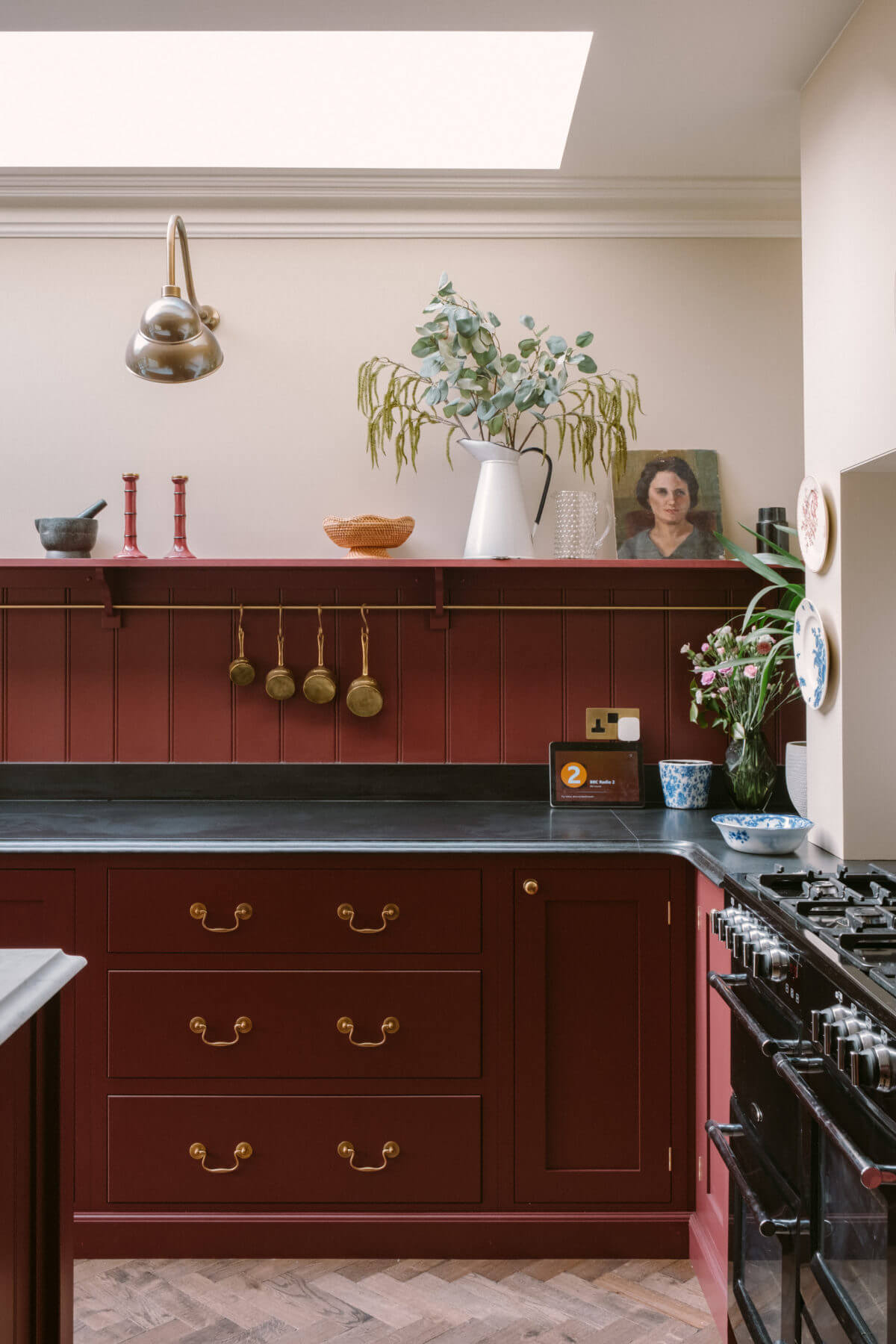 A ledge above the worksurface provides extra storage and decorating space. The hanging rack is great for storing smaller utensils which frees up the worktops.
The kitchen cabinets are by devOL and it is designed in a warm farmhouse style. The window trimmings are painted in the same dark red shade.
At the back, in front of the doors leading to the garden stands this beautiful wooden dining table that is surrounded by a combination of vintage chairs.
Upstairs are four bedrooms and two bathrooms.
The master bedroom has wall to wall built-in cabinets that are painted in a soft pink shade.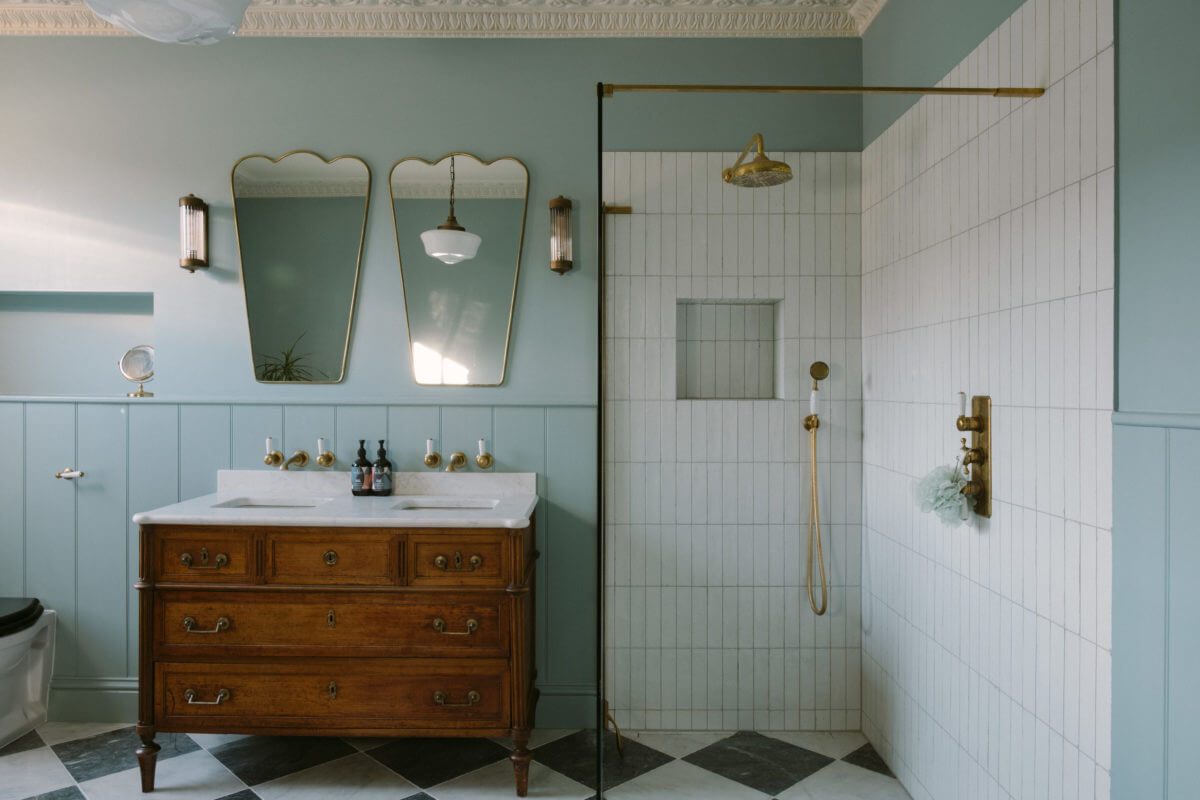 The family bathroom is painted in a lovely light blue shade. An antique dresser is used as the bathroom vanity which suits this historic home perfectly.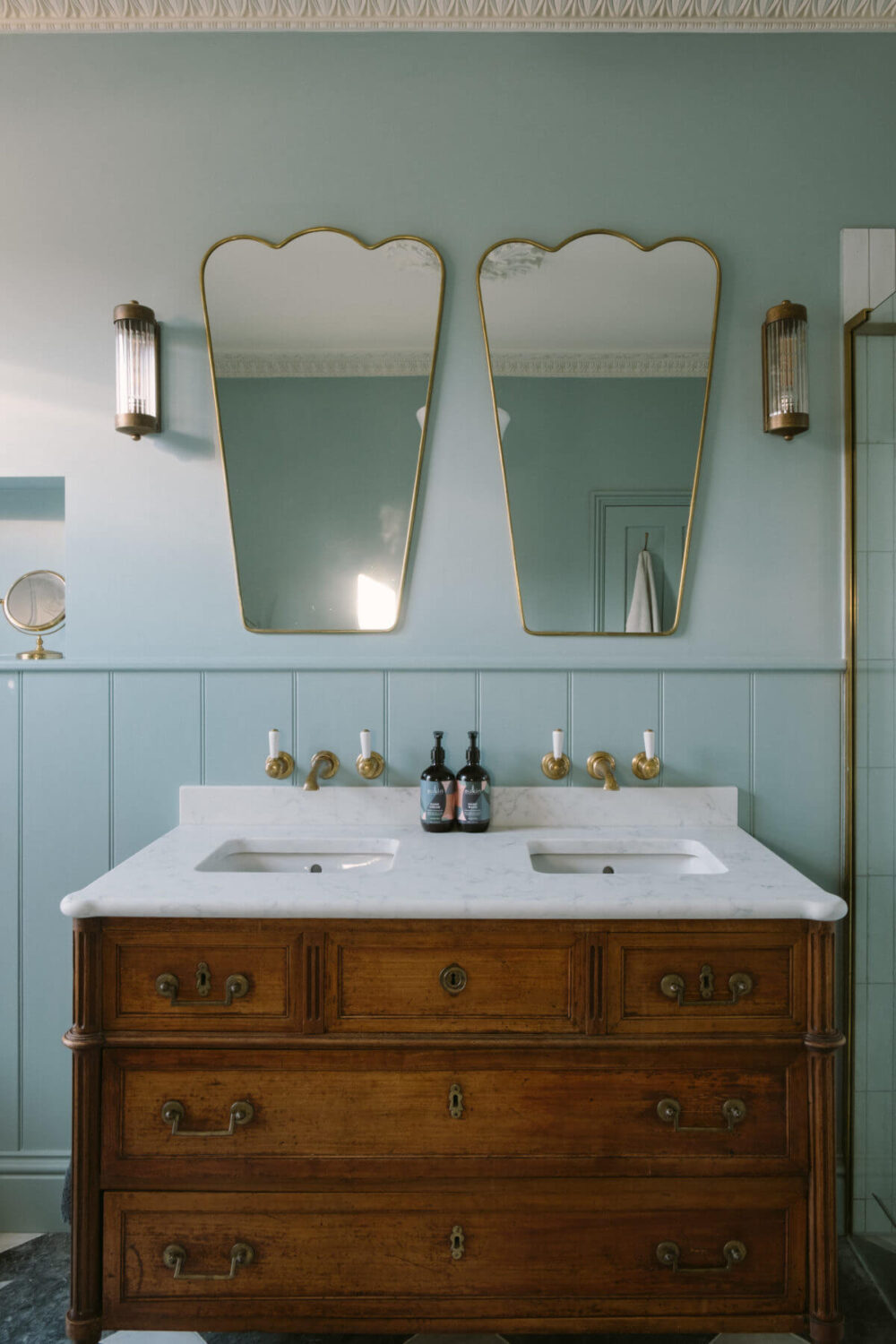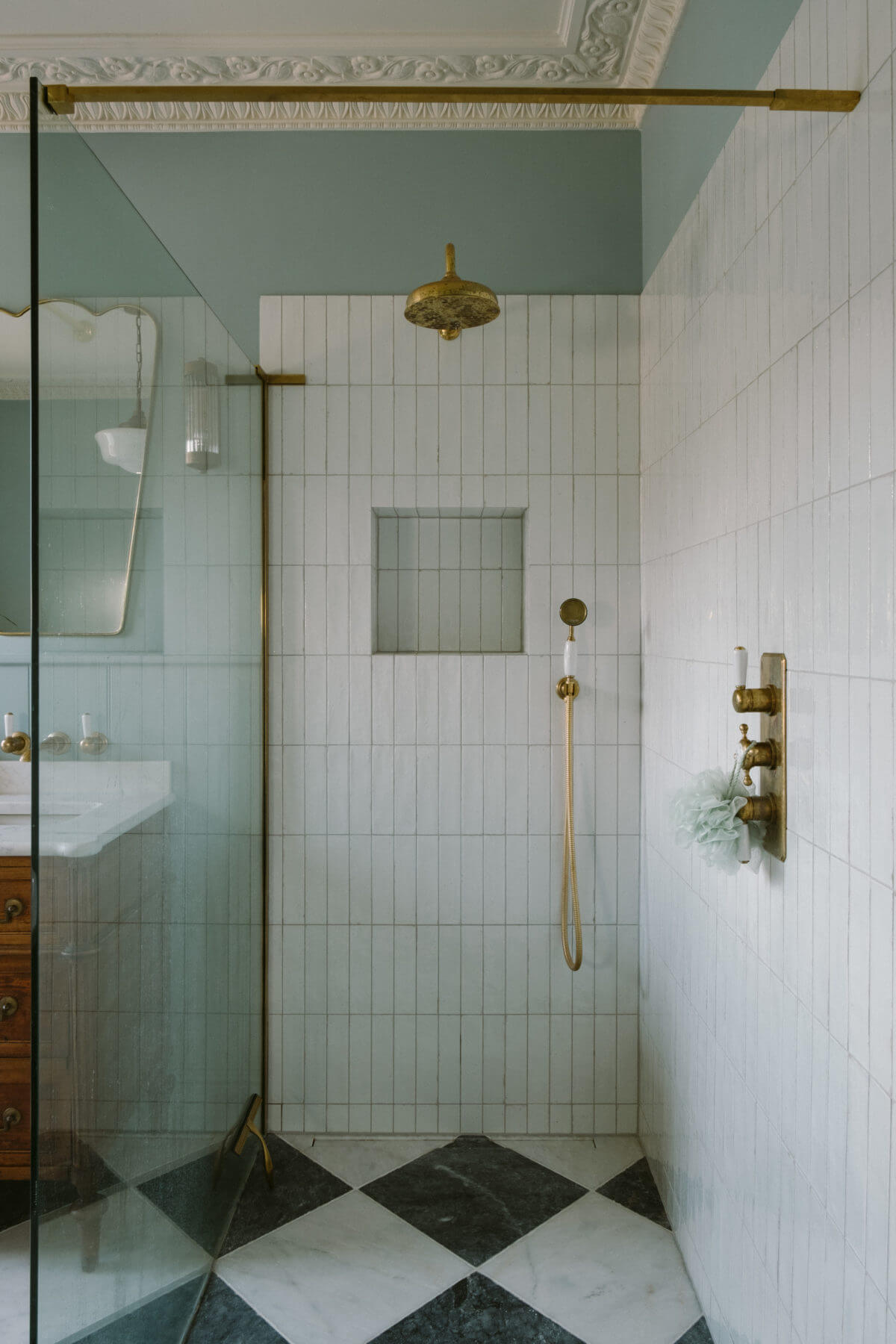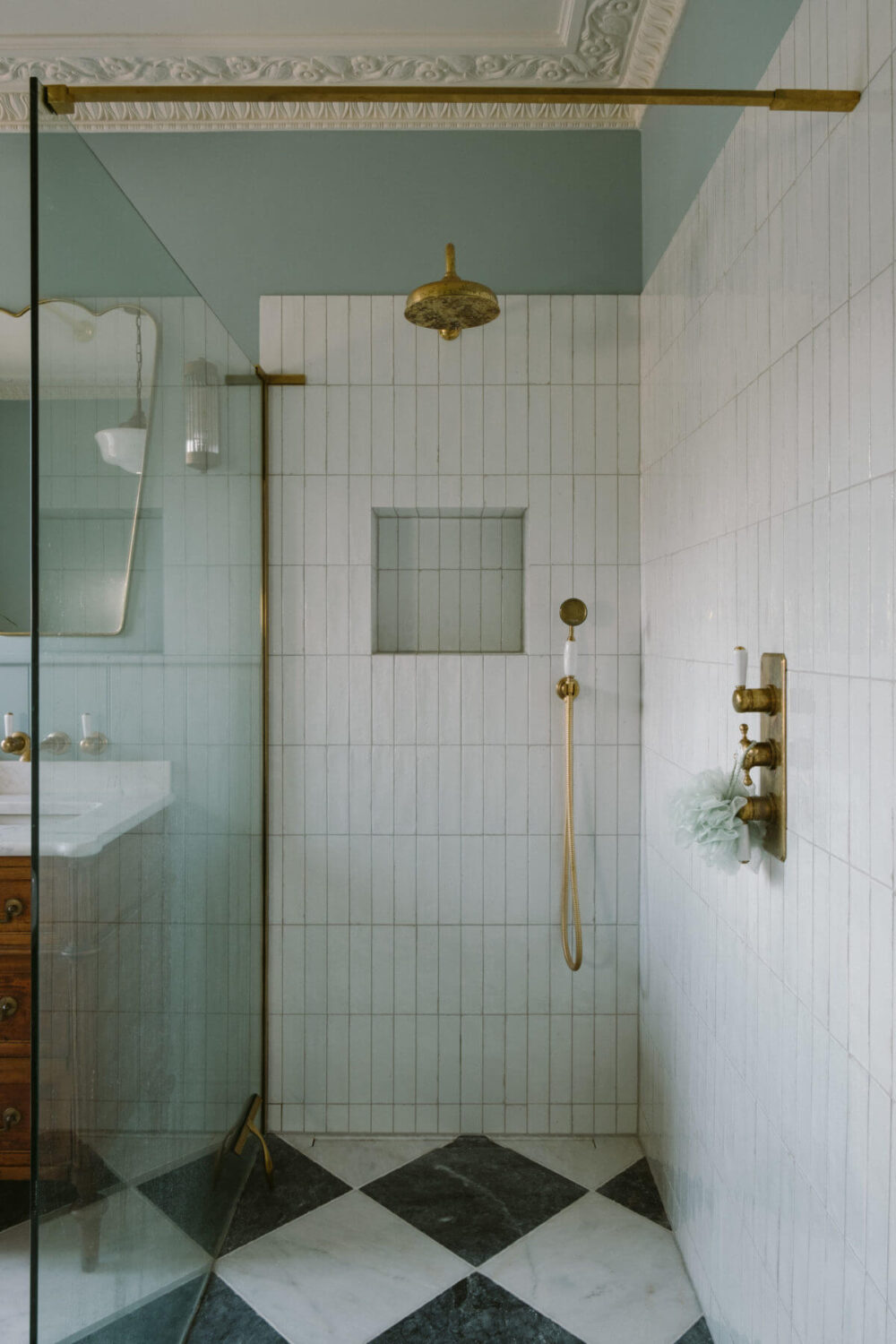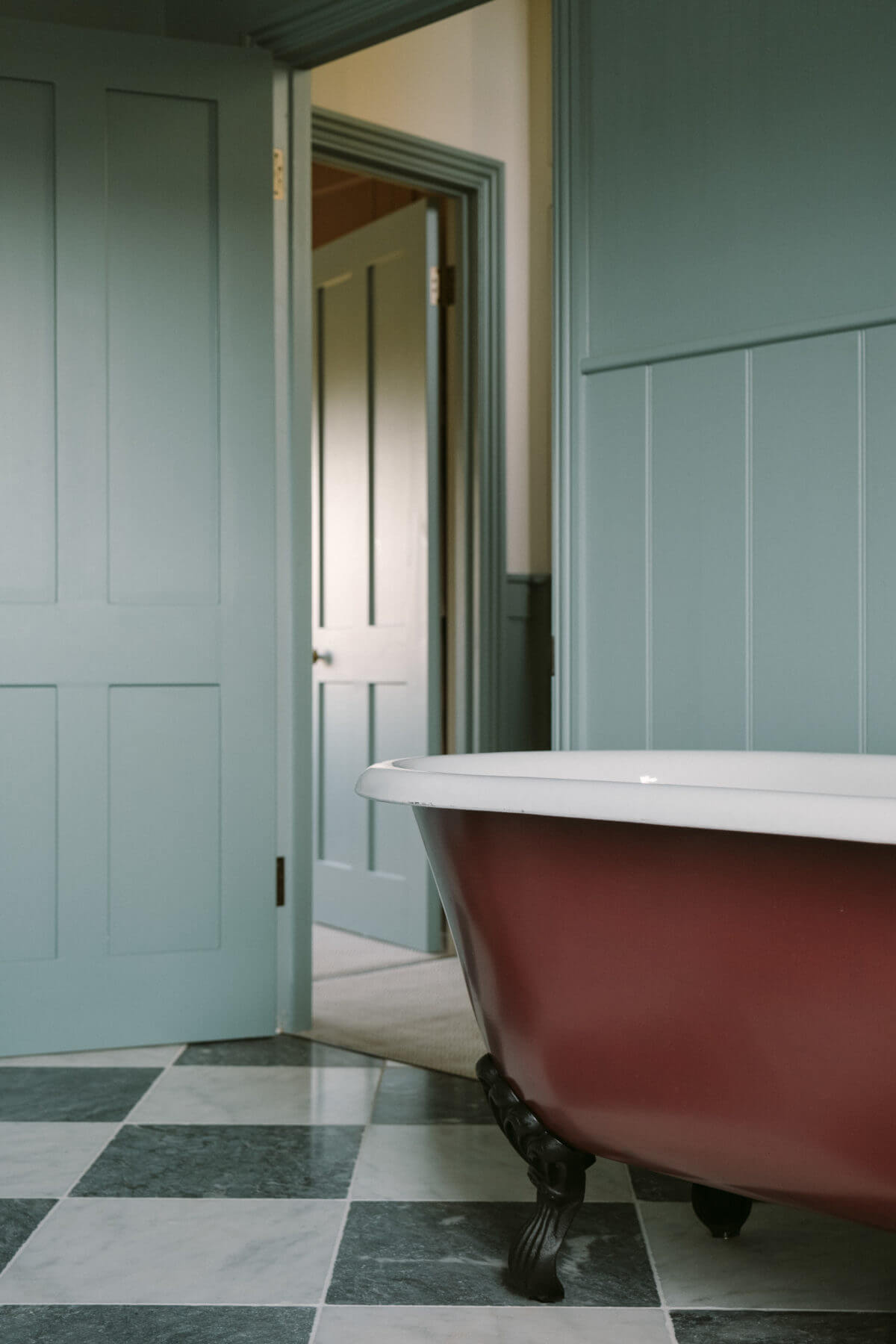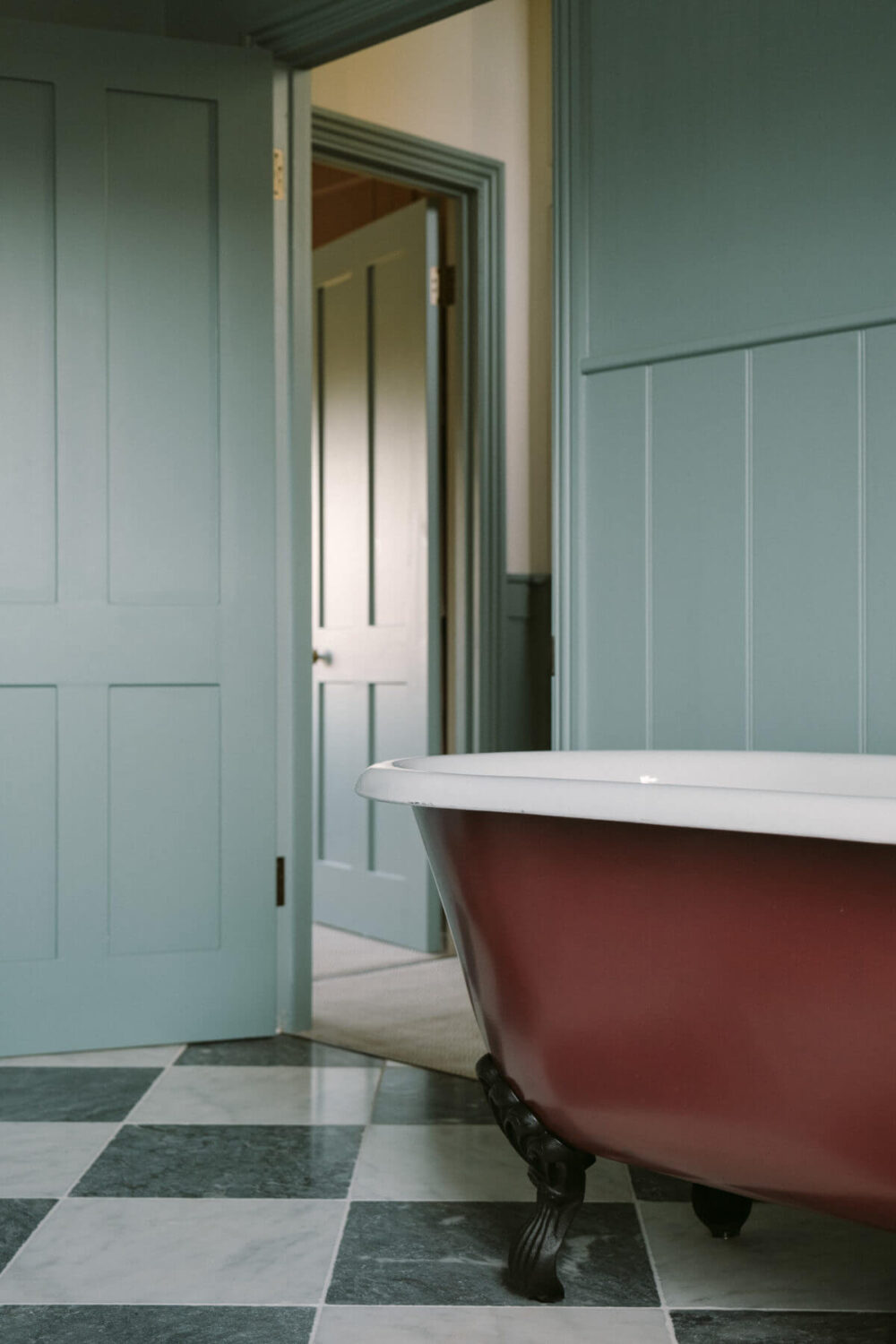 On the other side stands a classic clawfoot bath in a warm pink shade. To complete the classic bathroom look, the floor is laid with marble checkerboard tiles.
photography by Shootfactory