A Calm Light-Filled Apartment in Sweden
It's the third Scandinavian home of the week, but I simply can't help it because they have such wonderful homes!
I almost didn't believe that this apartment in Gothenburg (Sweden's second city) is only 49 square meter. The light open-plan spaces make it feel so much larger.
The apartment complex was built in the 1920s and you can still see some ceiling ornaments in the apartment. And the styling work by JosefssonLjung create a stunning home.
The light grey walls and light wooden floor give this apartment a calm base. From there, they styled the home with stylish Scandi furnishings. And one color touch with a yellow armchair.
But I think that the soft and light color tones in this apartment give the home a lovely atmosphere. You can only become calm when you step into this home.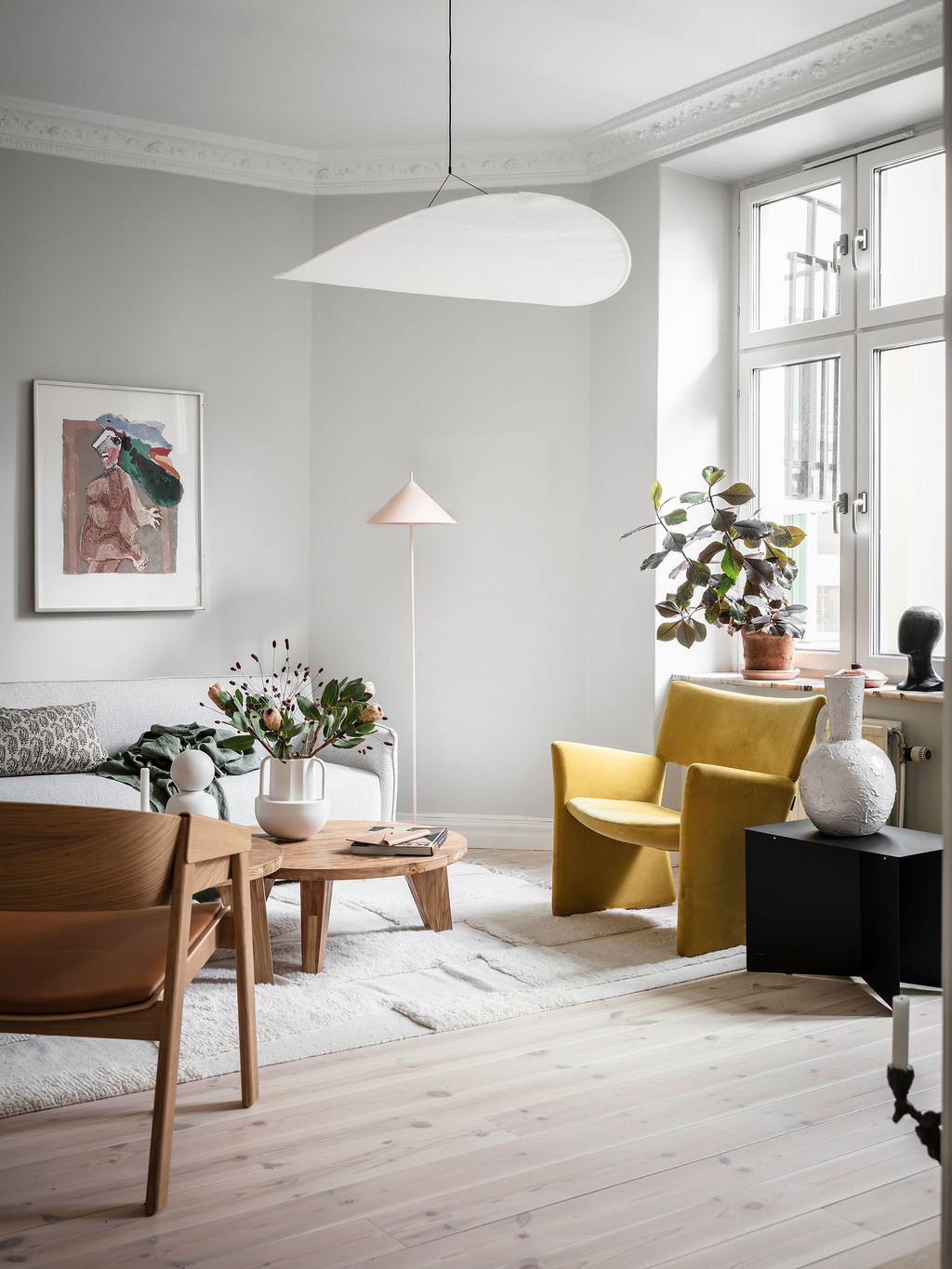 The yellow Crown Easy Chair is the only bright color touch in the home
The living room is painted in HoP Light Grey by Nordsjö.
The charming kitchen has a historic touch which fits well with this old apartment. The kitchen is made by Ballingslöv and has Carrara marble countertops.
In the former stairwell (which you can see thanks to the round walls) you will find the calm bedroom.
The bedroom is painted in "Summer Rain" by Alcro.
Stylish built-in closets means you don't have to clutter up the room with more furniture. I love this little storage hall they've created.
From the bedroom you reach the balcony overlooking the courtyard.
styling by JosefssonLjung & photography by Anders Bergstedt for Entrance Mäkleri