A Serene Nordic Apartment with Pink Color Accents
Adding color to your interior can be done in several ways. In this tastefully renovated apartment, they decided to decorate their home with a serene color base with the occasional pink color accent in textiles, art, and furniture.
The late 19th-century apartment is located in a private location in one of the finest neighbourhoods in Stockholm. The 106 square meter apartment has a harmonious floor plan with an open-plan living room and kitchen, a dining room, a second sitting room/tv room and two bedrooms.
The renovated apartment still features some historical elements, such as a beautiful oak parquet floor that is laid in a herringbone pattern, wide-glazed double doors and fine joinery. In addition, the apartment has a small balcony, which can be reached through the living room, that overlooks the courtyard.
The living room is a beautiful space with light gray walls, a wooden floor, and pink and orange color accents in the pillows, lamps and decor.
The semi-open layout of the living room and kitchen means that they created clear different areas while still having a spacious and open feeling.
The apartment has a recently renovated kitchen with light gray cabinets that are topped with a Carrera marble worksurface.
There is plenty of storage space with the floor to ceiling cabinets one one side of the kitchen.
Through the glass double doors in the living room you enter the dining room.
This room has no windows and the walls are painted in a pink shade that creates a warm atmosphere.
Next to the fireplace they added a custom made floor to ceiling bookcase.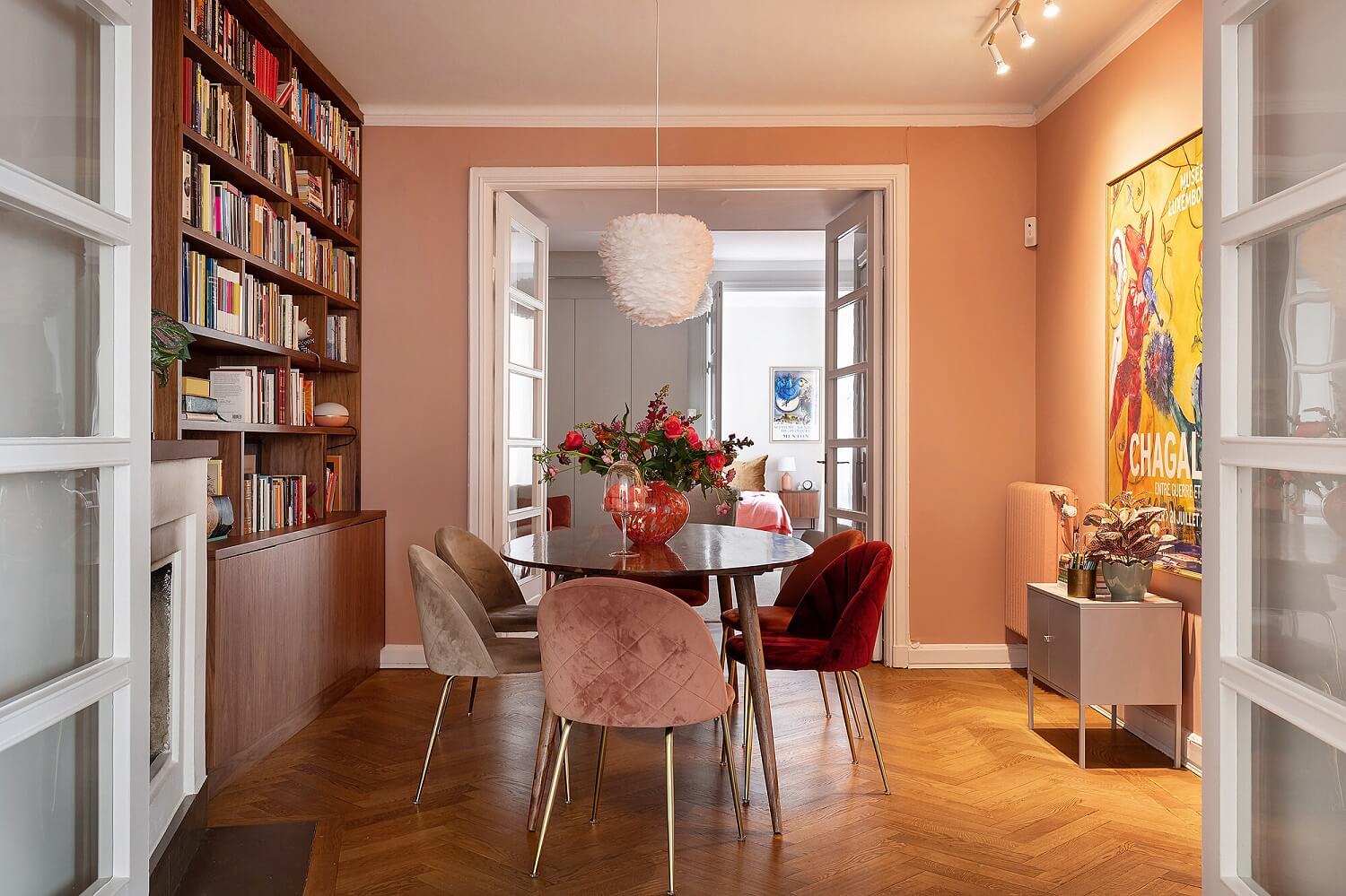 Through the dining room, separated by another pair of glass doors, lies a second living room or tv room. Again, the walls are painted in a neutral gray shade while color touches are added through the rust-colored sofa and the lavender bookcase.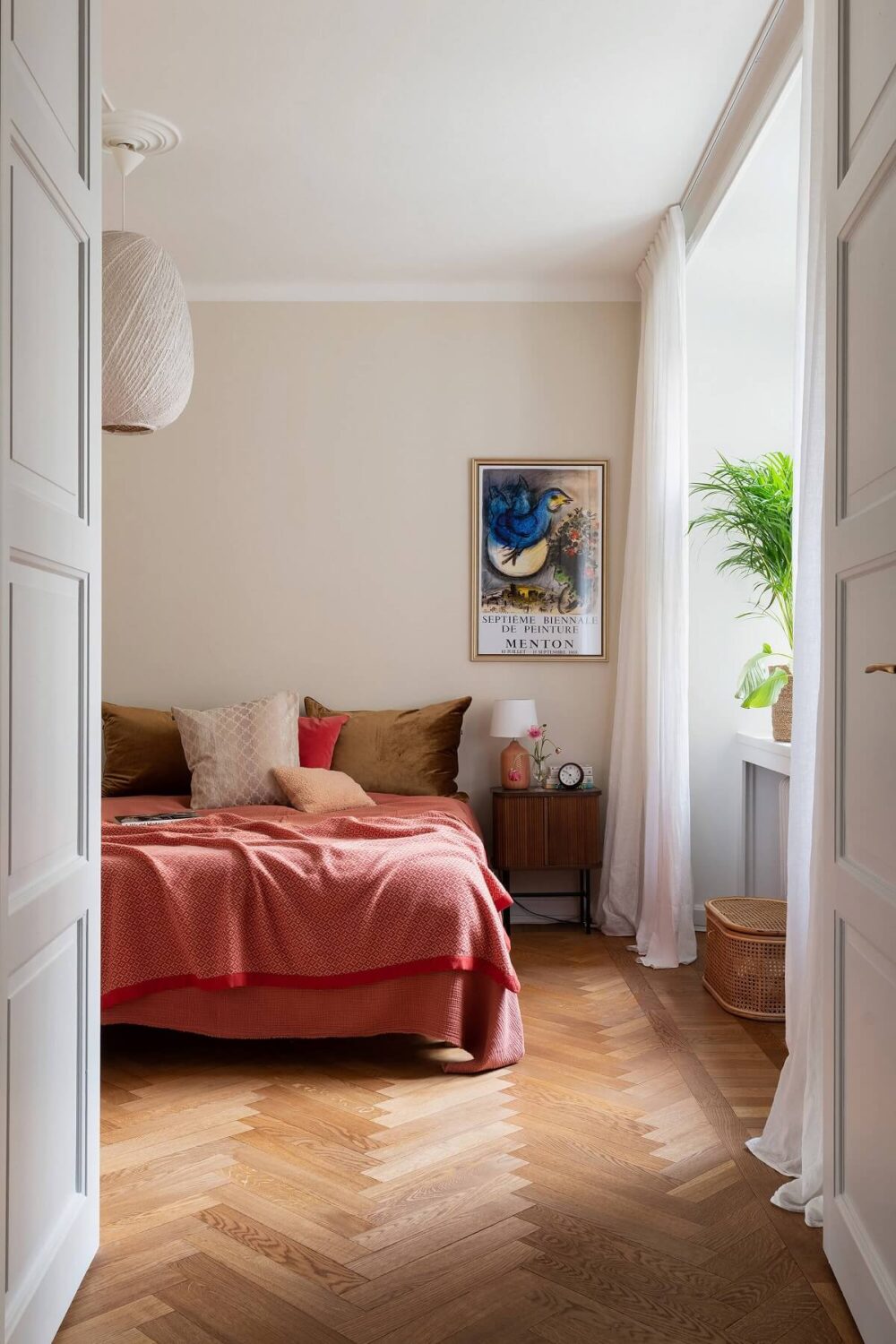 The master bedroom is a lovely space with beige walls and pink color accents. To the left of the bed are built-in wardrobes.
The second bedroom is now a lovely children's room with a "Giraffe's Stroll" mural by designer Tess Callervik.
This beautiful home in Stockholm is currently for sale at Franzon DuRietz