A Warm Refectory Red deVOL Kitchen
Blue, gray, and white are the most common colors for a kitchen. But have you ever thought about deep red? deVOL Kitchens and interior designer Uns Hobbs transformed a new extension in a period home with a deVOL kitchen with refectory red cabinets.
The goal of Uns and deVOL was to create a new kitchen full of character and charm as though it had always been there. They used cabinets from deVOL's shaker collection and painted them in 'Refectory Red', a shade that was added to their Shaker collection at the end of 2021.
The layout of this room is both simple and well-planned. It features an L-shaped counter holding the sink and range cooker, a spacious island at the center, and a wall containing storage and integrated appliances. Additionally, there's a dining table present and doors that lead directly into a private garden.
photography by deVOL Kitchens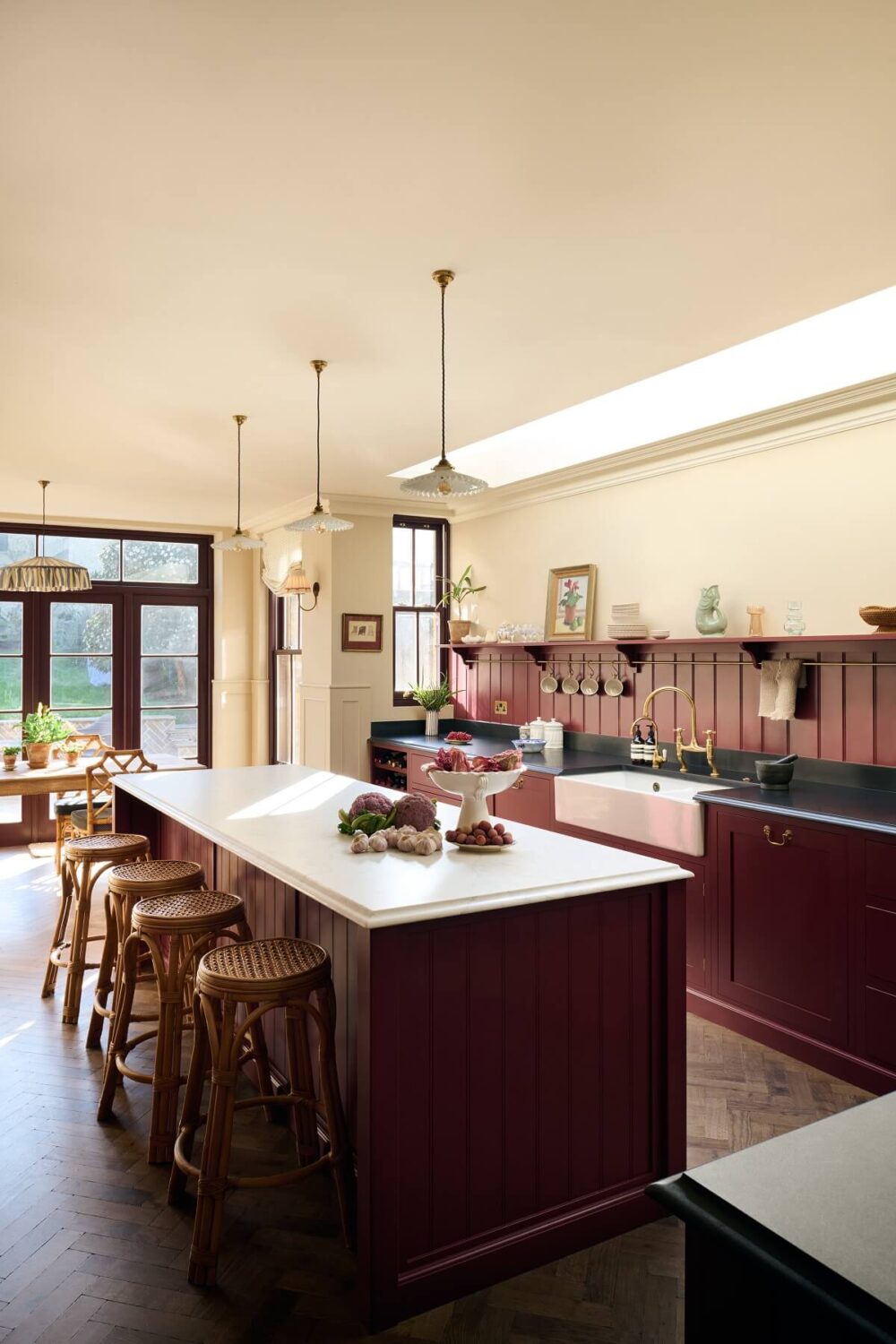 The kitchen is a beautiful social space with rattan bar stools on the kitchen island and a large dining table near the window. The long skylight above the kitchen provides extra natural light.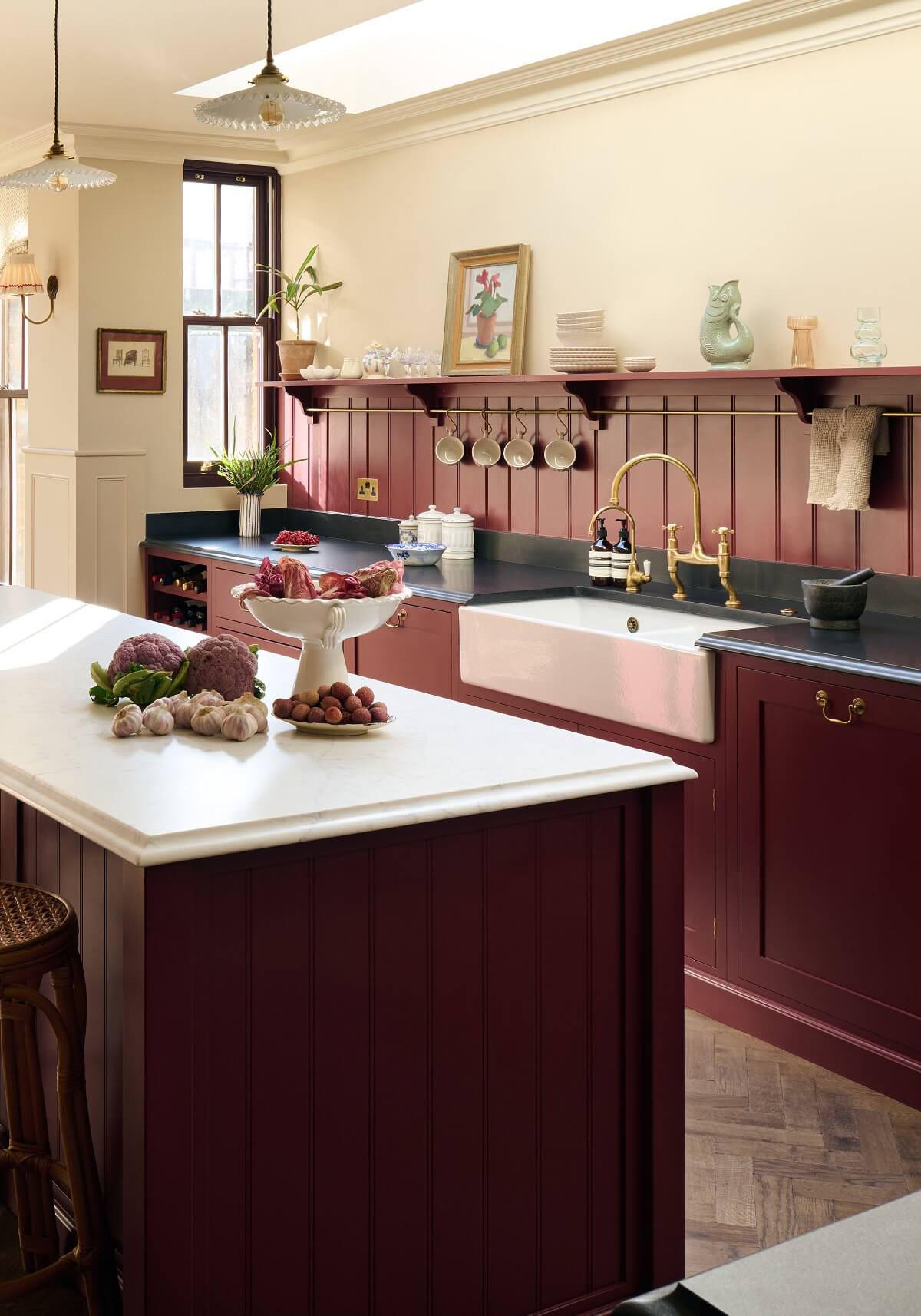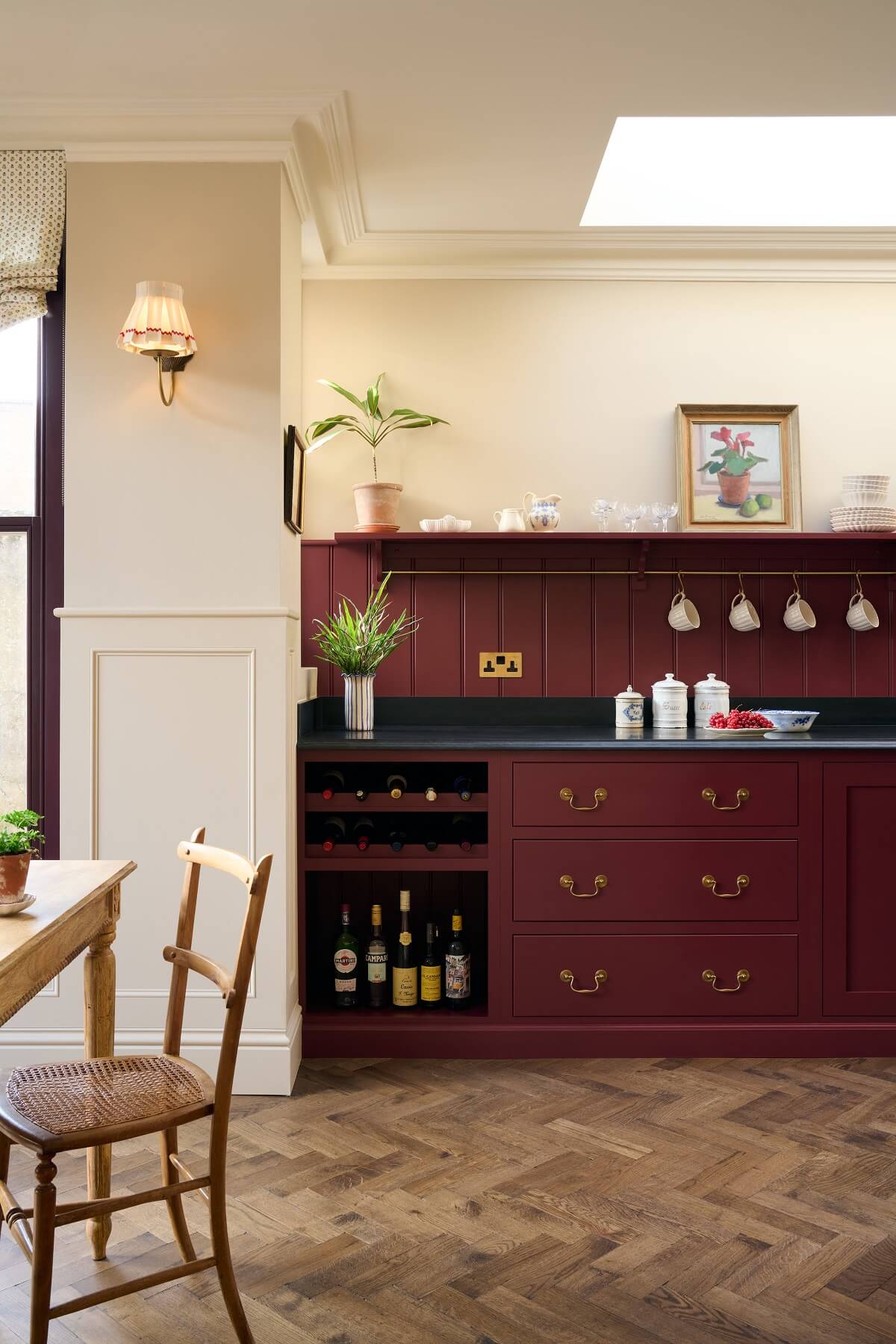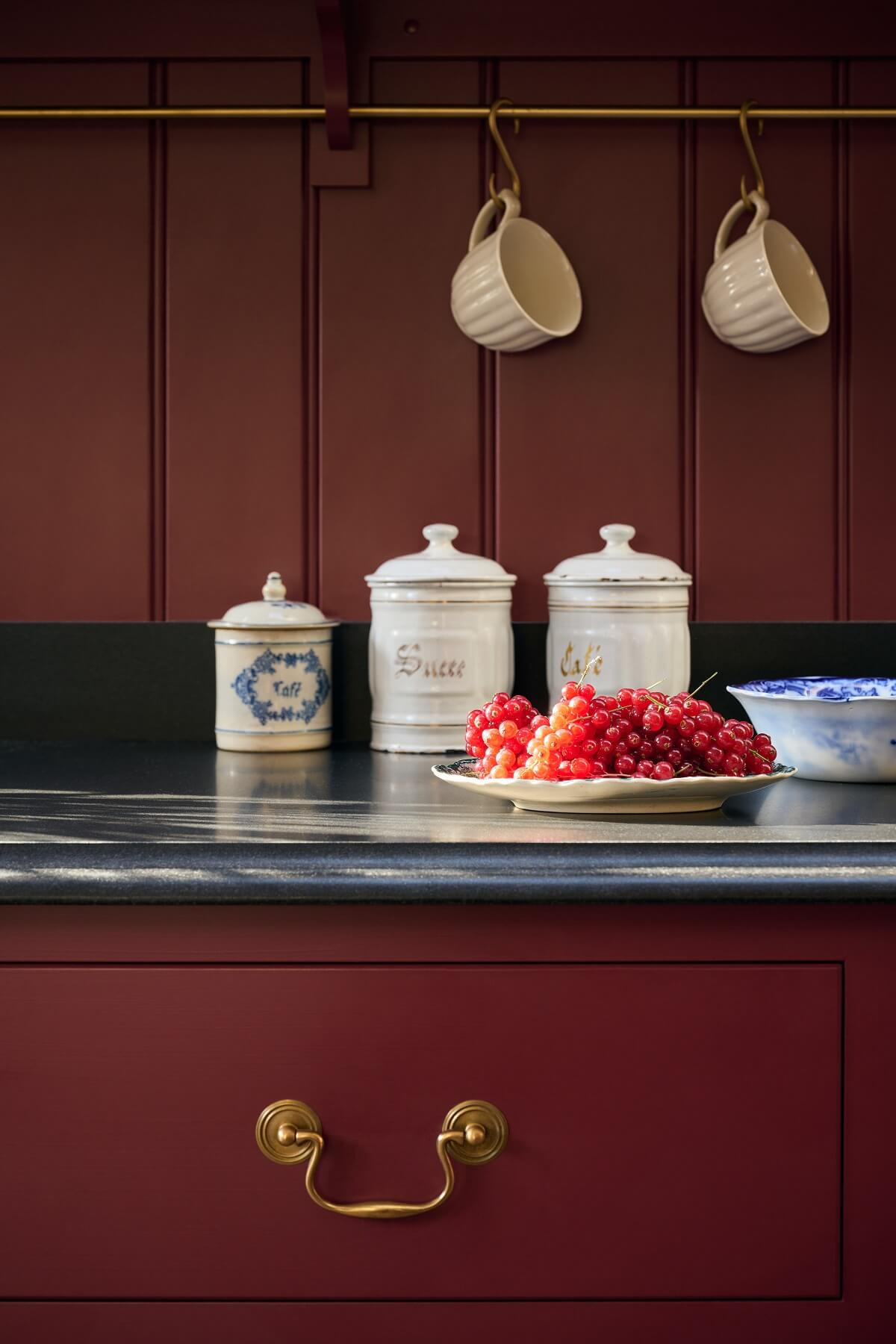 The tongue and groove wall paneling adds a traditional element to the kitchen. The paneling is made from solid hardwood boards of varying widths that are chamfered and given a bead, resulting in an authentic appearance that adds significant texture and character to the room.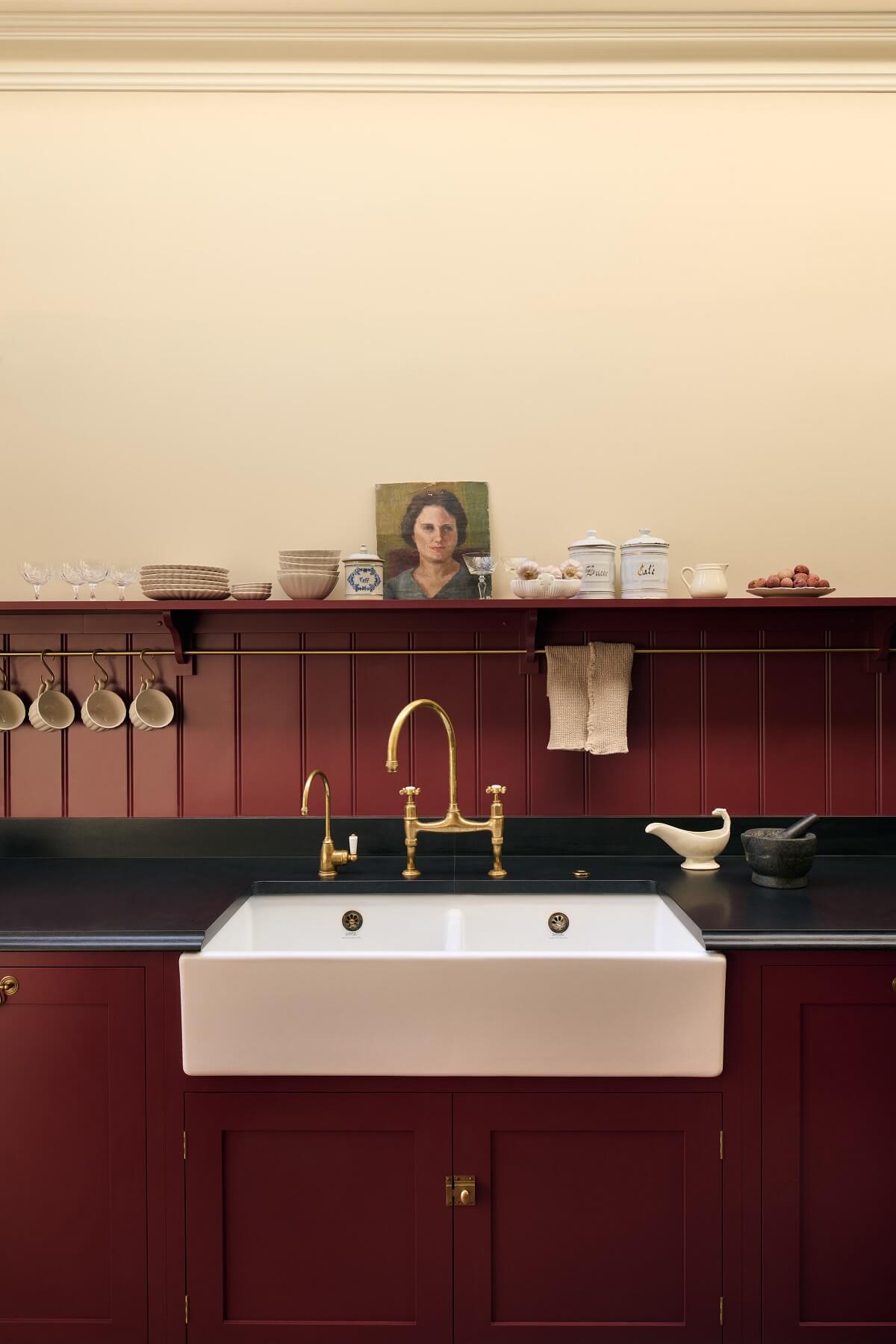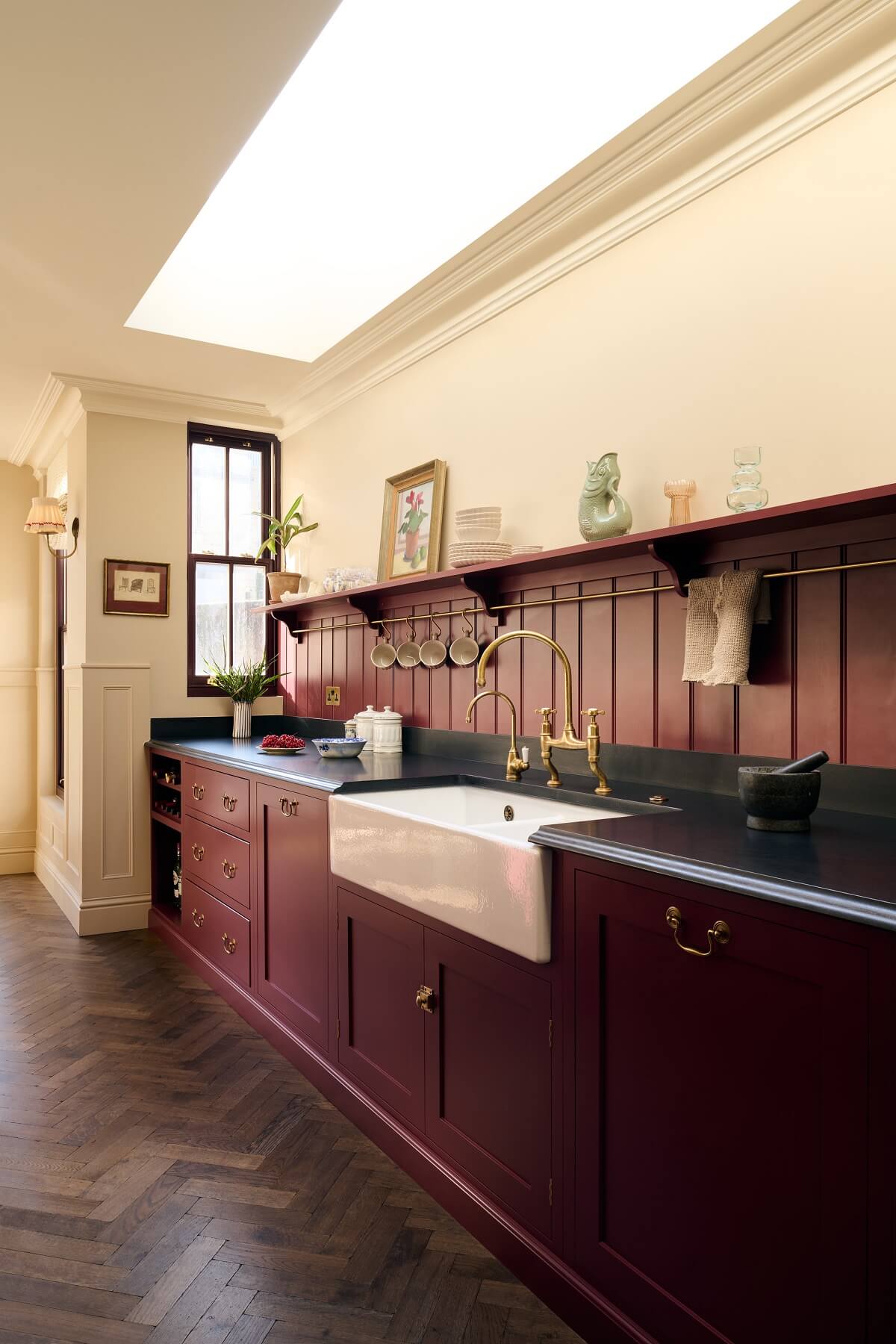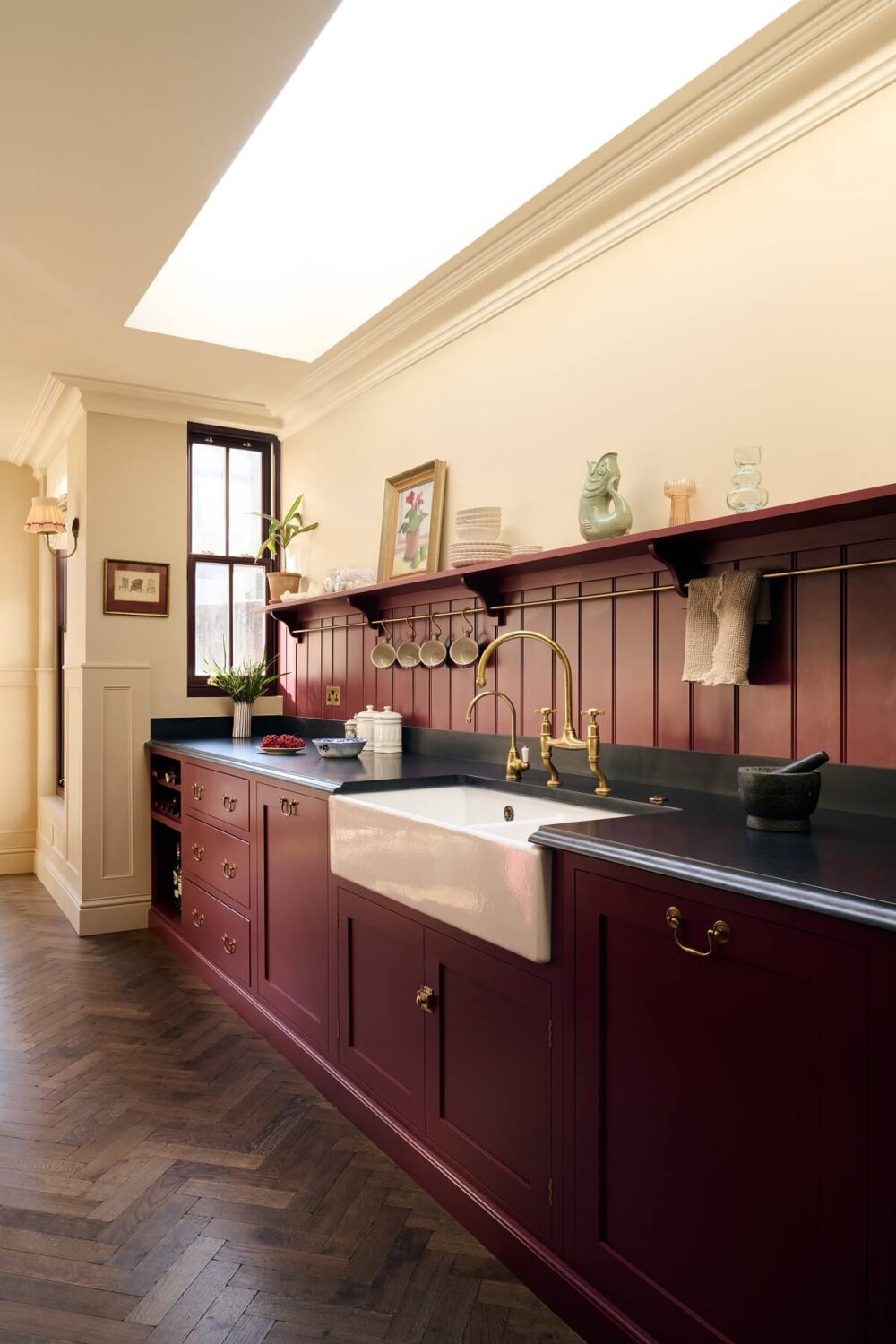 The kitchen feels extremely warm, not just because of the warm color of the kitchen cabinets but also thanks to the wooden floor laid in a herringbone pattern and vintage decor on the shelf above the worktop. The choice of flooring in a kitchen can greatly impact the overall feeling of your kitchen.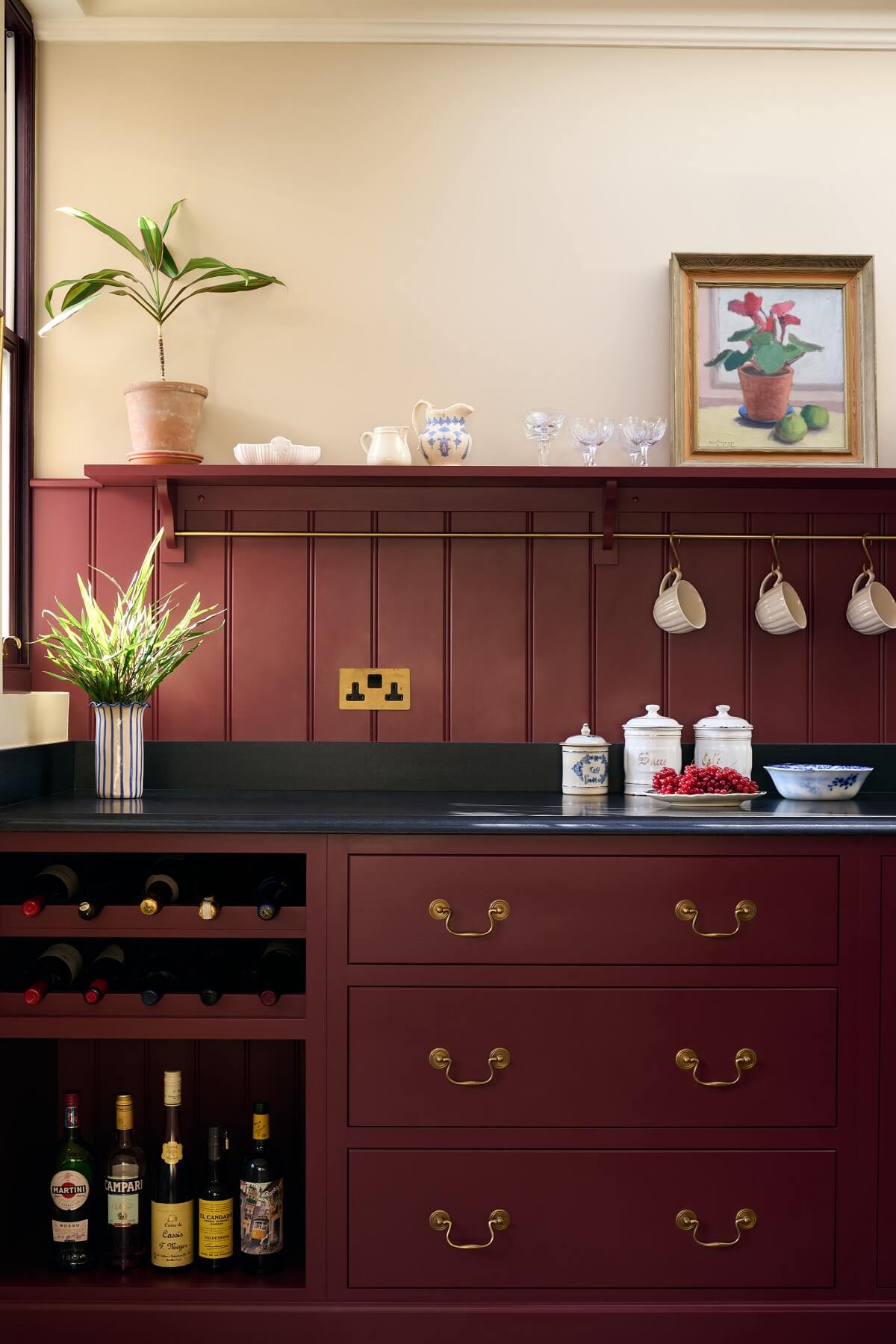 Another unique feature in this kitchen that enhances the personal and lived-in atmosphere in this kitchen is the Delft tiles and plates around the cooker.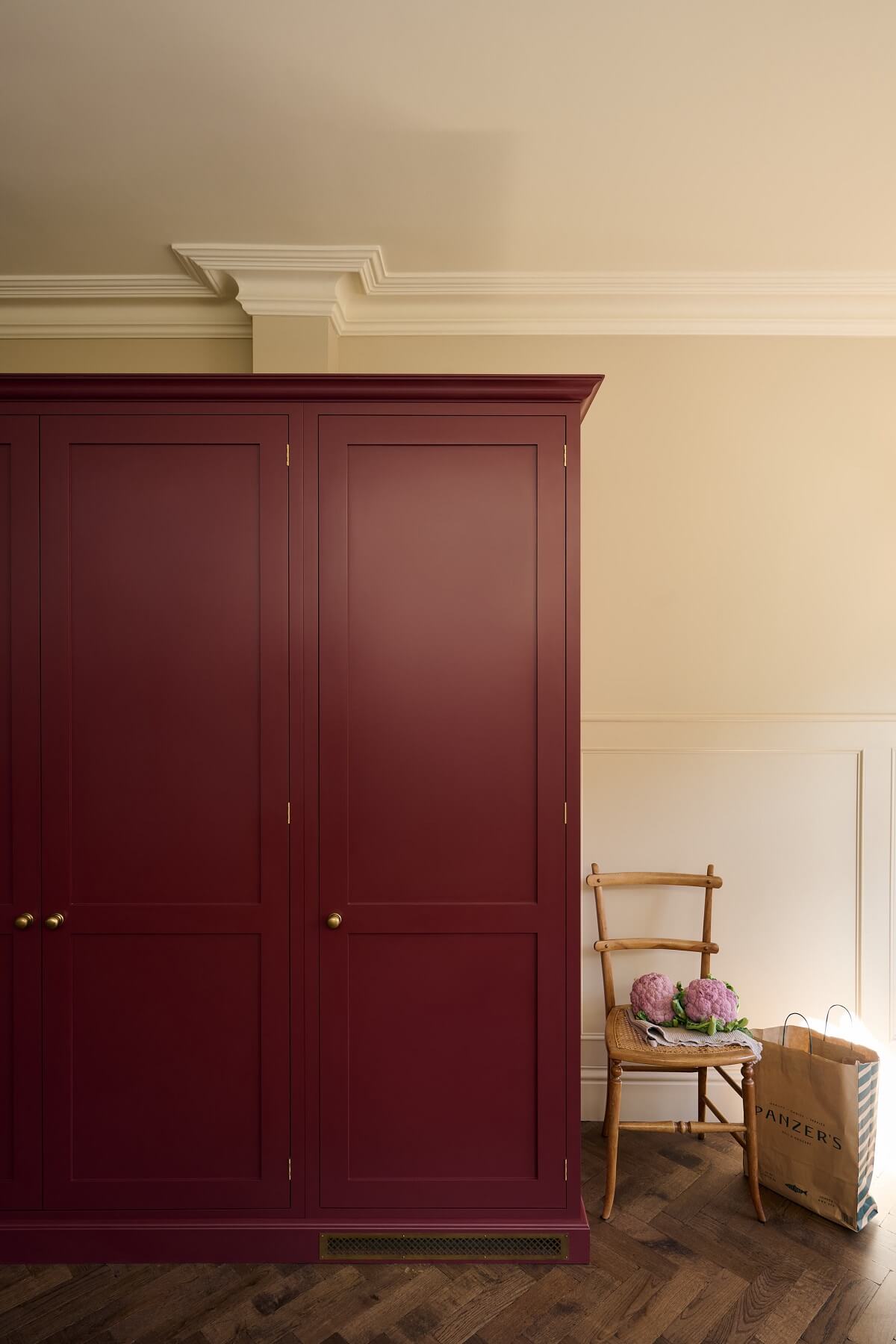 They kept the main work area in the kitchen as open as possible. Storage space and a place for the fridge are created on the other side of the island.