An Open-Plan Victorian House in London
When you're thinking of a Victorian townhouse, you're probably not thinking large open-plan rooms. Most Victorian houses have small (but cozy) rooms and if you're lucky you will also find original details.
But this Victorian home on Navarino Road in London is a bit different. Instead of the traditional smaller rooms, this Victorian house has large open-plan spaces.
Even though the home is situated in a traditional townhouse. These open-plan and spacious rooms give the house a nice loft vibe. It's the best of two worlds: a historic home with traditional features and spacious loft style rooms.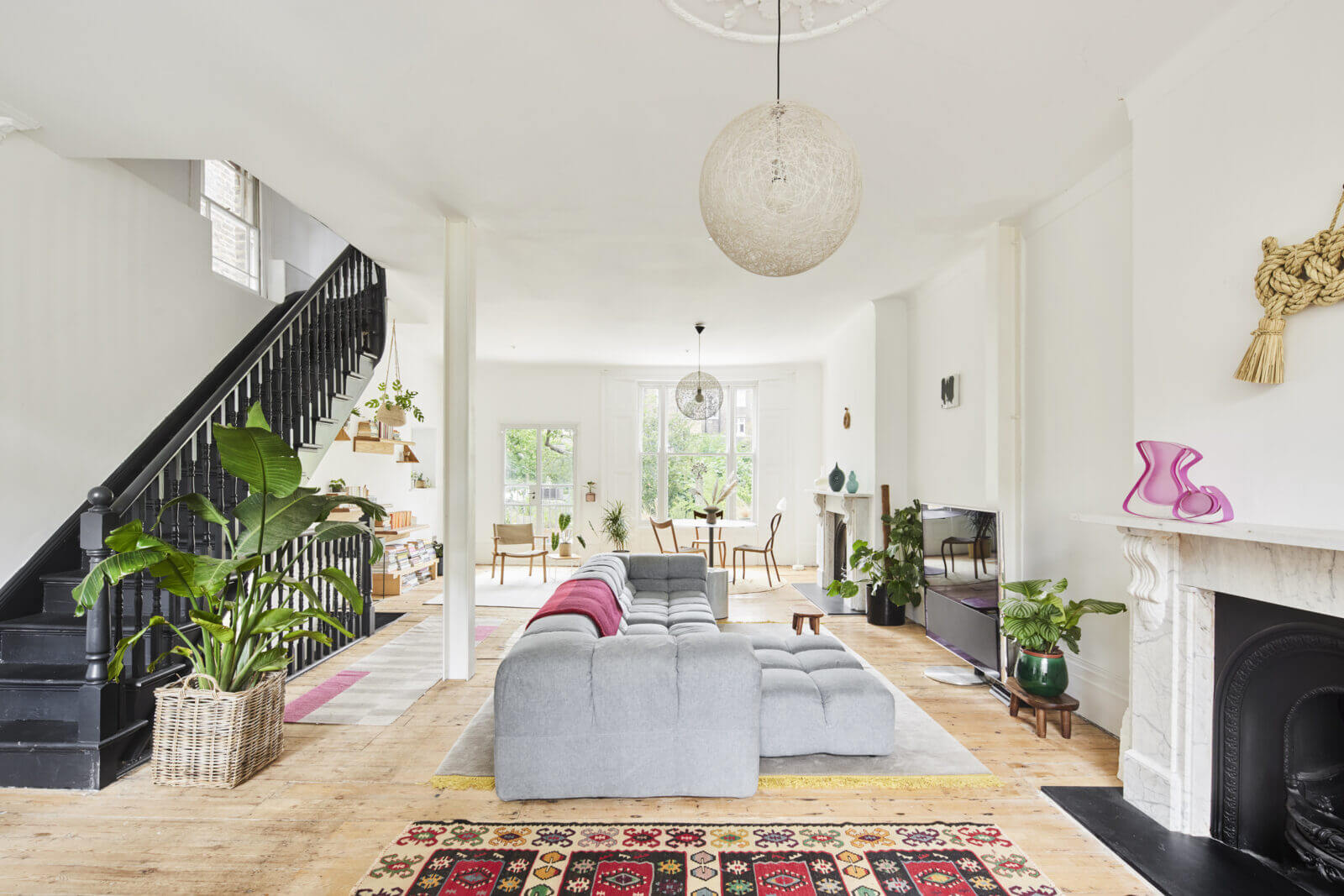 These images instantly drew me in. The ground floor reception room is one big open-plan space. The room is 11 meters long with light coming in from the bay window in the front and the sash window in the back.
The stripped wooden floor give the room a natural look. And the rugs, plants and original fireplaces add warmth and charm to the living space.
On the lower ground floor you will find the kitchen and another sitting space. The oak parquet flooring and Scandinavian-style furnishings give this room a stylish look.
In the extended back you will find the kitchen. Lighted by a skylight and doors leading to the garden beyond.
I love the natural look in this kitchen with the plants, large wooden dining table in the center and the view to the garden.
The garden is a wonderfully green haven with two seating areas and looking out over your own private natural spot. The garden even has an apple tree!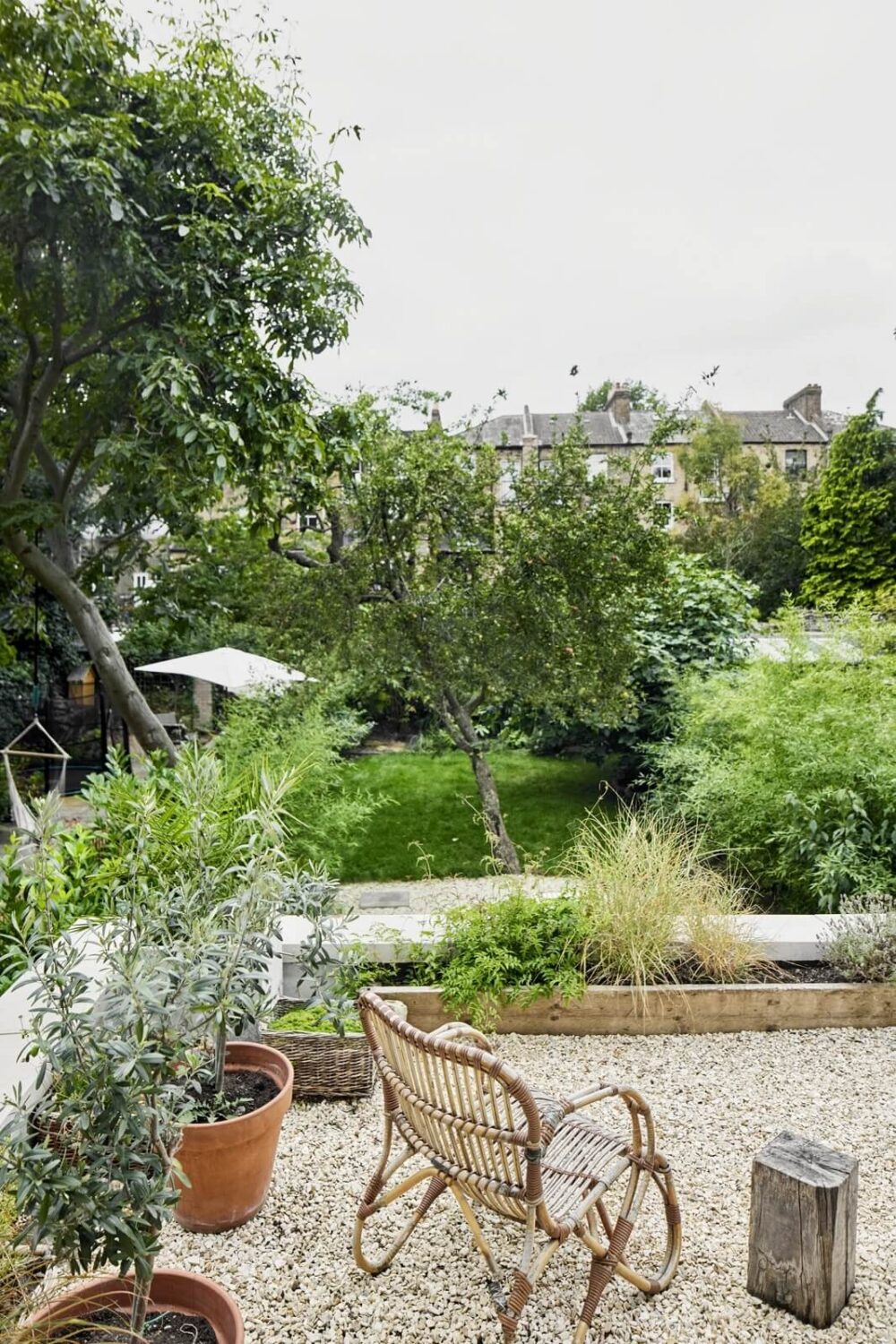 On the top two floors are four bedrooms and two bathrooms.
Look at these wooden floorboards. Aren't they amazing?
Wooden floors come is all kinds of styles in this home. This bedroom also has a skywindow bringing even more light to the room.
The second bathroom with black tiles and a very spacious walk in shower
This Victorian open-plan house is now for sale at The Modern House
Take a look at these Victorian houses in London: