In downtown Detroit a new hotel has just opened its doors and design lovers will love it! Shinola Hotel is a collaboration between Shinola, a Detroit-based watch and leather goods manufacturer, and Bedrock, Detroit's premier multiservice real estate firm.
New York–based Gachot Studios and the Detroit-based Kraemer Design Group designed the beautiful hotel by converting 2 old buildings and building 3 more to create a 129-room boutique hotel.
Troughout the hotel you'll find handcrafted millwork, custom mattresses, and wallpaper inspired by patterns found during the renovation process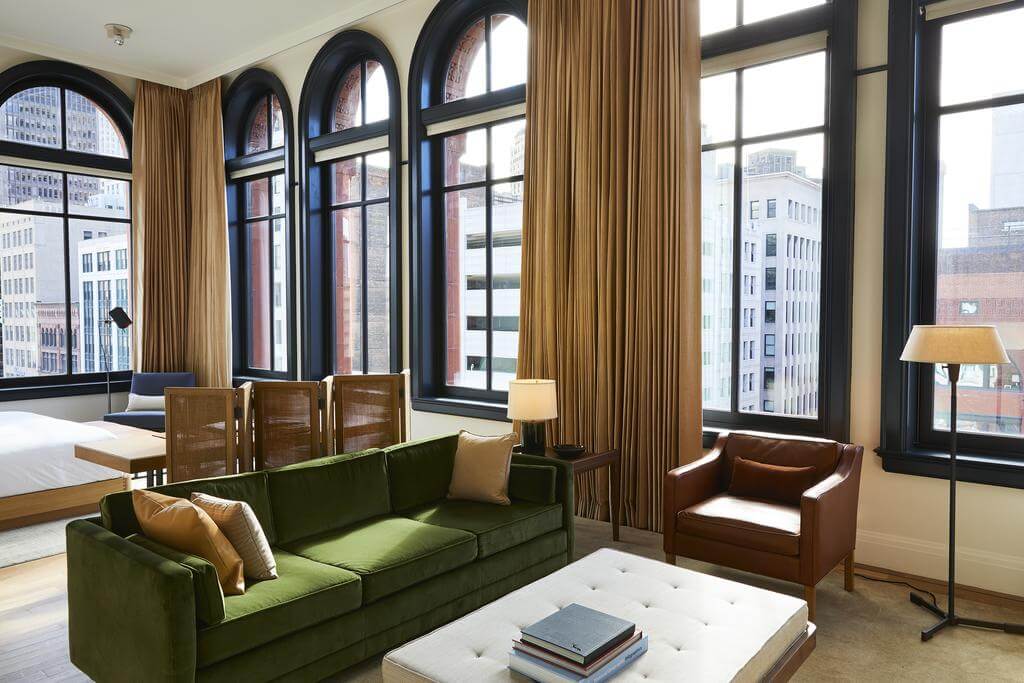 Shinola designed items especially for the hotel such as a desk clock, alpaca throw blanket, and a candle
The hotel features several restaurants and cocktail bars. Plus on the ground foor you'll find Parker's Alley which caters a mix of global brands like Madewell and Le Labo, and homegrown businesses like Drought and Good Neighbor that celebrate Detroit's entrepreneurial spirit.
photos by Nicole Franzen