The Small and Stylish Home of Interior Stylist Linnéa Salmén
Interior stylist Linnéa Salmén renovated an artist studio in Stockholm into a stylish and industrial little home. The artist studio was in bad shape when Linnéa and her boyfriend decided to live here but that didn't scare her.
She removed the white panels on the wall and underneath it she found raw concrete walls which she kept as she felft it was the perfect base for her home in which she mainly uses grey, sand and black tones.
There are no walls in the small home but an industrial element was added to create privacy for the bedroom space. It's always been my dream to live in a home with artist windows so when i first saw a picture of this home with those windows I knew I was going to love it.
Even though Linnéa mainly used cool colors it still feels warm and cozy thanks to cozy textures (such as that wonderful fluffy rug), the wooden elements and the many personal items with which she decorated her home. I truly love this small home, what a dream!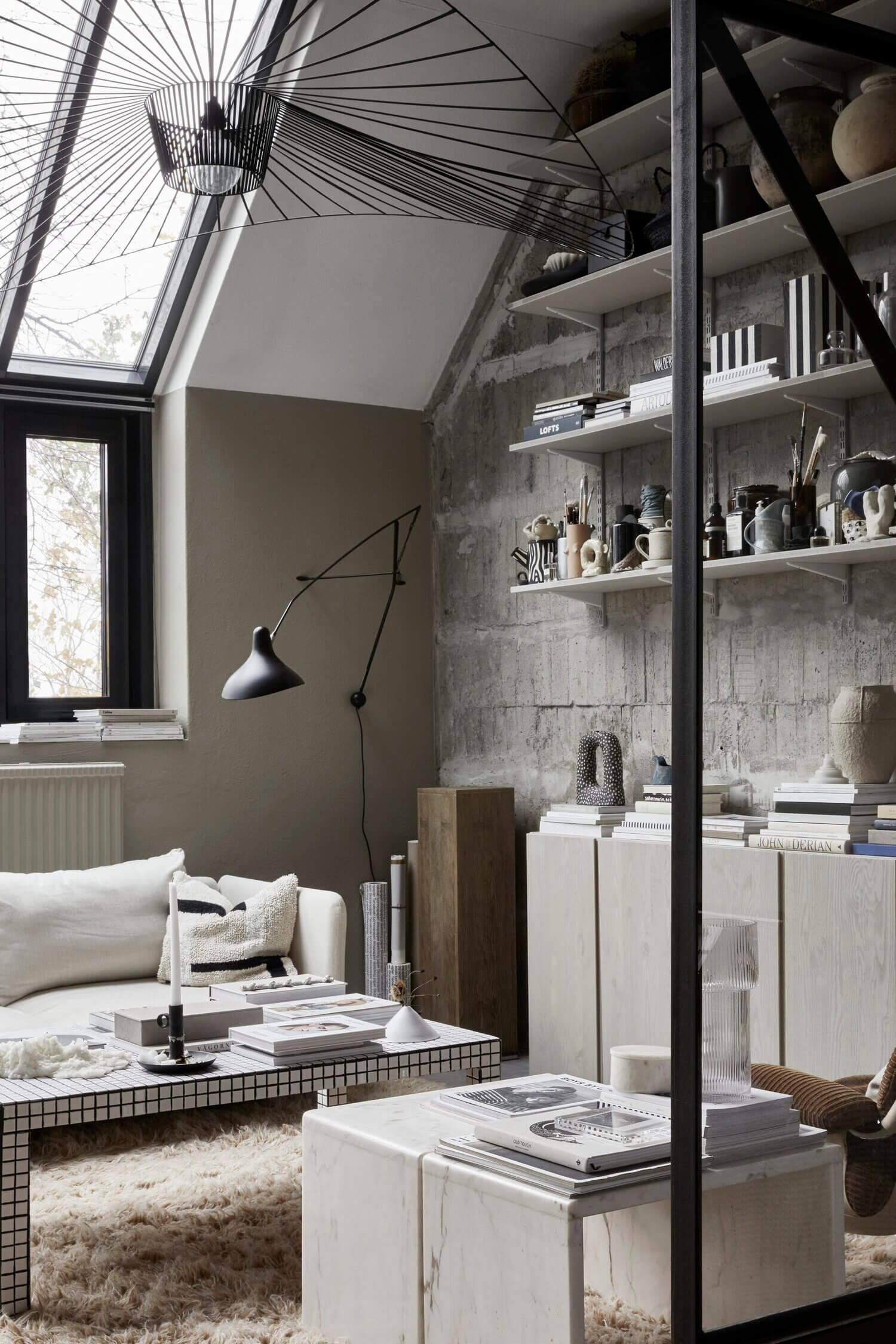 styling by Linnéa Salmén and photography by Emily Laye