A Warm Scandinavian-Inspired Home in Poland
Instagram is a great source of inspiration for stunning interior design. And on Instagram I found the beautiful home of Justine a.k.a. @i.tam.i.tu.
Justine lives in a gorgeous 100-year-old apartment in Gdynia, Poland. Which she has styled in a wonderful blend of Scandinavian, art-deco and mid-century design.
I often hear from my readers that looking at the homes that I post makes them feel calm. And I can assure you that Justine home will give you that same feeling.
Her home is styled in serene color tones. With light colored walls and a warm wooden floor. Plenty of textiles in light and earthy colors bring warmth and cozyness to her house.
I am so happy that I found this home on Instagram. And be sure to follow Justine if you want to keep getting inspired by her beautiful home. But for now, let's take a look at her apartment and hear from Justine about her inspirations for decorating her home.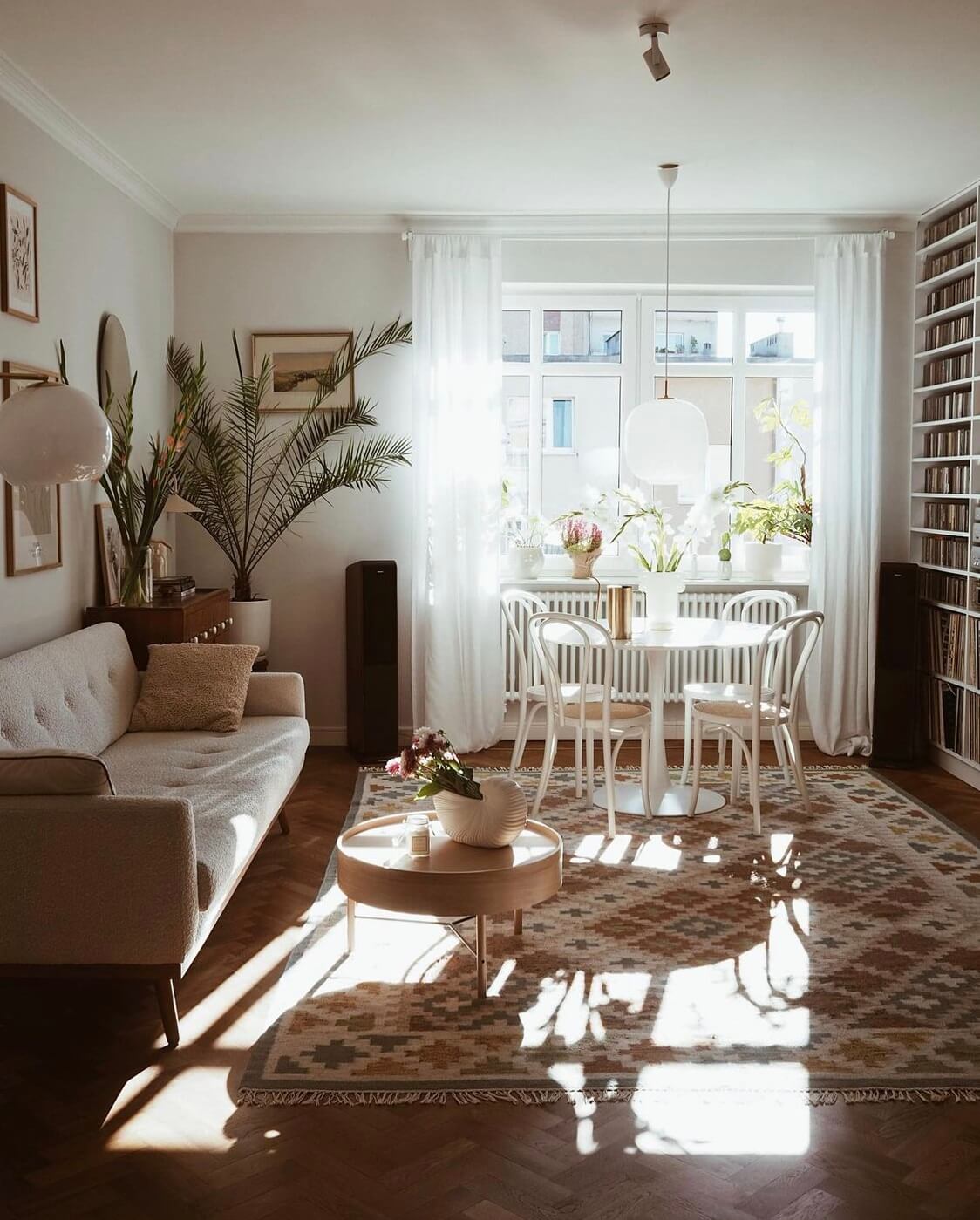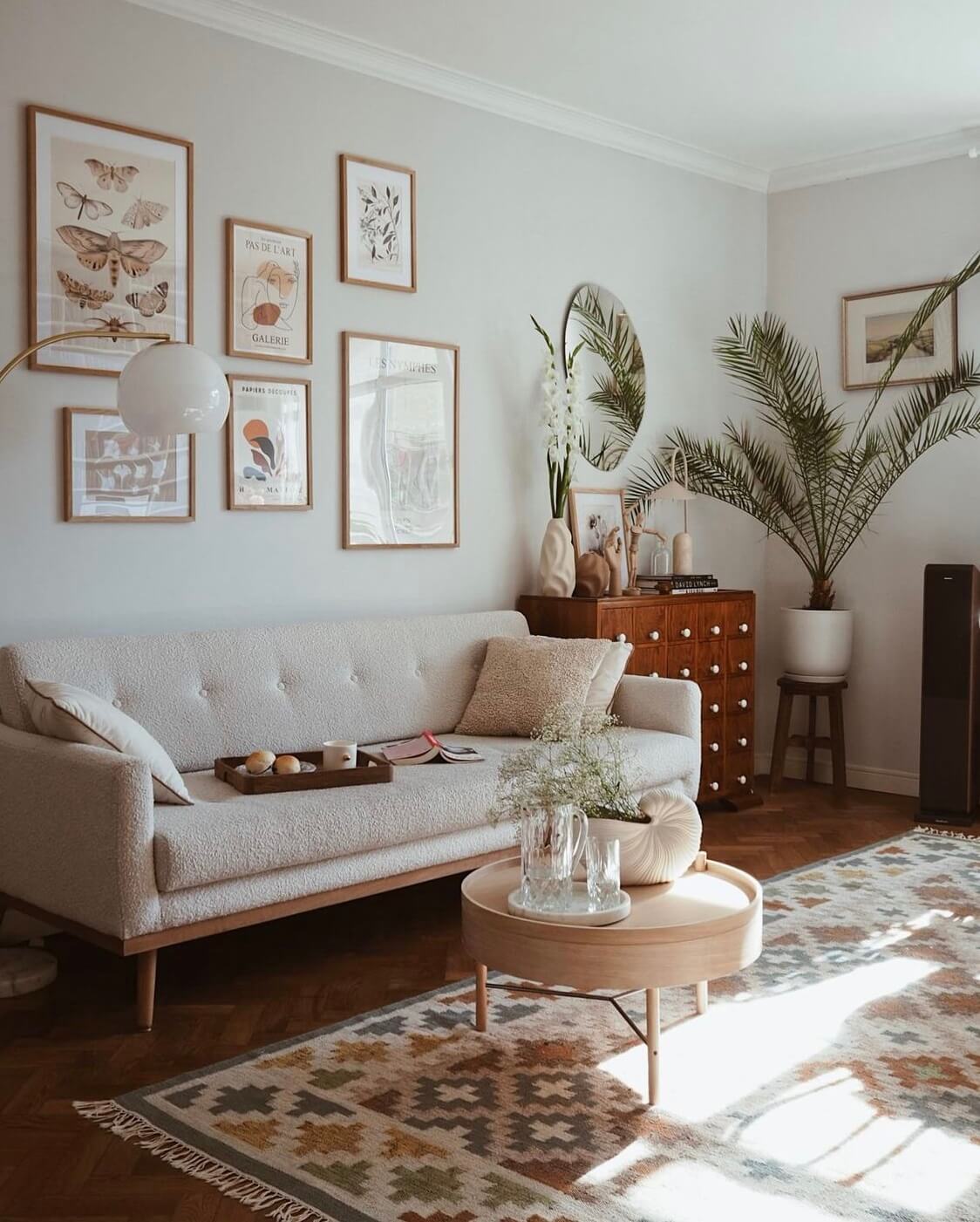 Hi Justine, tell us a little bit about yourself and your home
We live in a hundred-year-old tenement house placed a few minutes from the sea, in Gdynia. Our city was founded several years earlier than it and it was built in a characteristic modern style.
We are very closely associated with this place that has an amazing atmosphere. Both my husband and I work few minutes from our home.
I run a private psychotherapeutic practice, my husband run several restaurants. They are all housed in historic buildings from that period.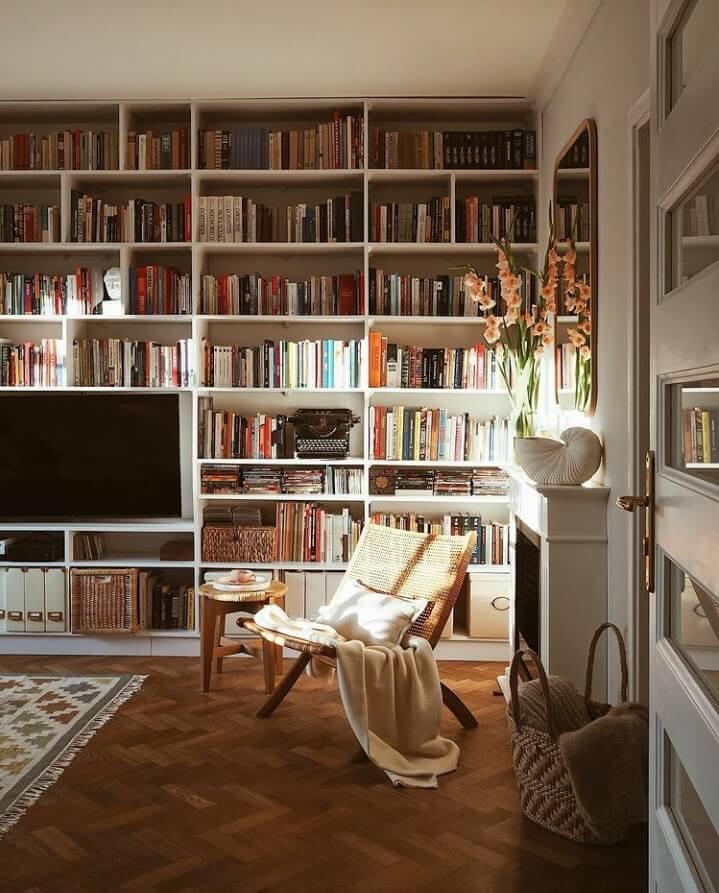 How would you describe your home style?
I am very inspired by Scandinavian interior design. For many years I have been following the My Scandinavian Home blog, which inspires me a lot.
Living by the Baltic sea, I feel this Scandinavian atmosphere very much. I also try to respect this hundred-year-old atmosphere of our home.
I love the art deco style and also some Polish design of the 50's and 60's. So I think the style of our house is very eclectic.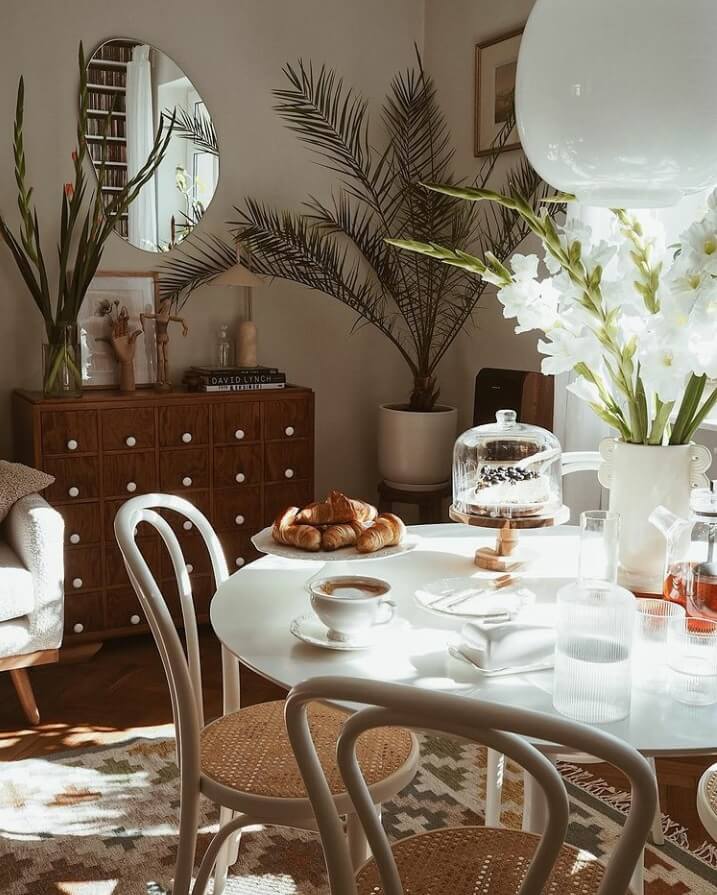 Where do you find inspiration for your home?
Certainly in the aforementioned blog as well as other instagram accounts. We love journeys and during them we always visit the most important museums and galleries.
We also bring a lot of books on design from each trip. I think good design is everywhere, you just have to look around.
Do you have any tips/advice for decorating a home?
I think the nature of the place itself must be taken into account first. I have a feeling that certain trends are placed in flats but do not fit into them.
Another important thing is to give the apartment a personal touch. To make our apartment to stand out from the rest, to be one of a kind, it is worth filling it with personal souvenirs, books, art and music.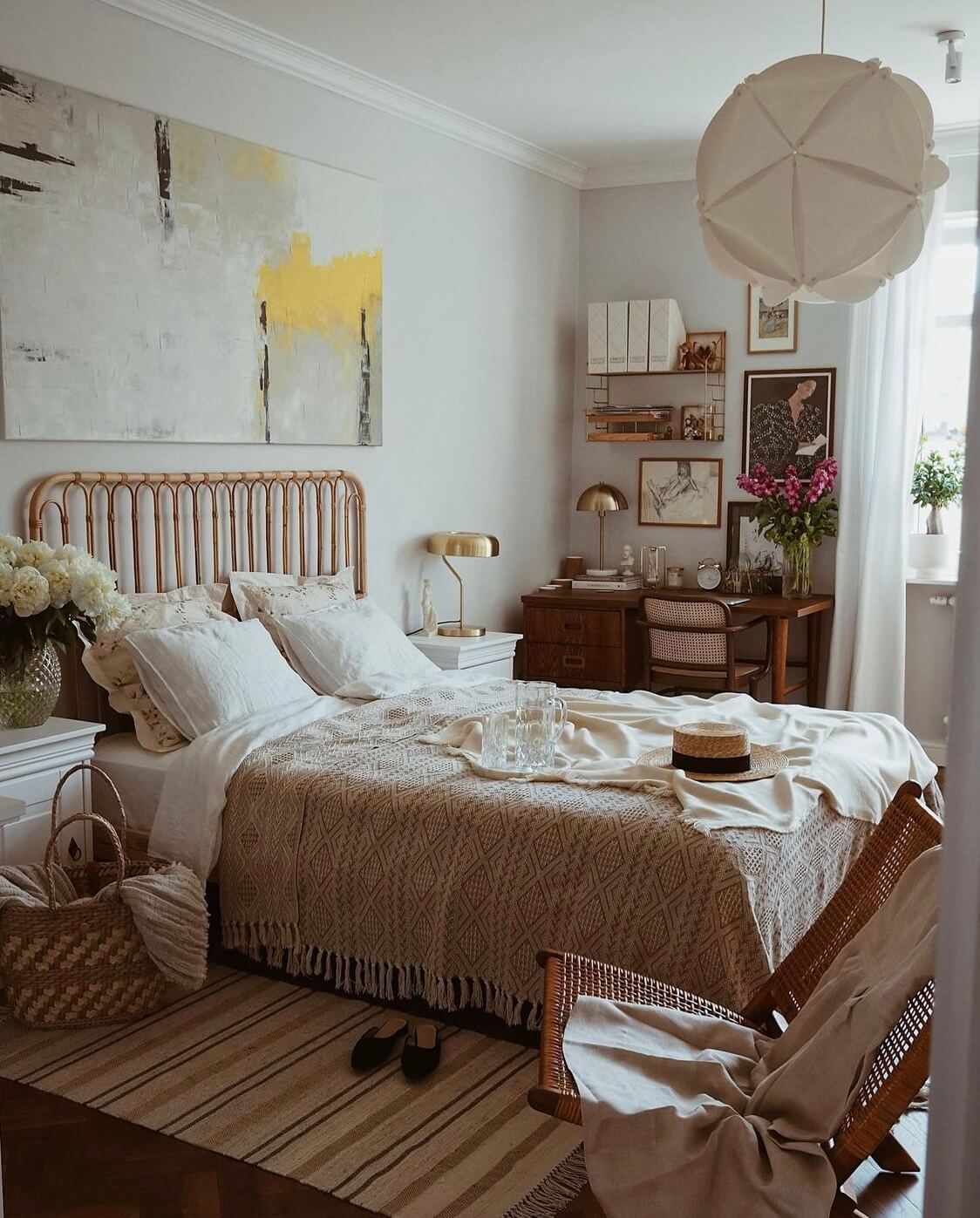 What is your favourite room in the house, and why?
I don't have such a place. I like each one in a different way.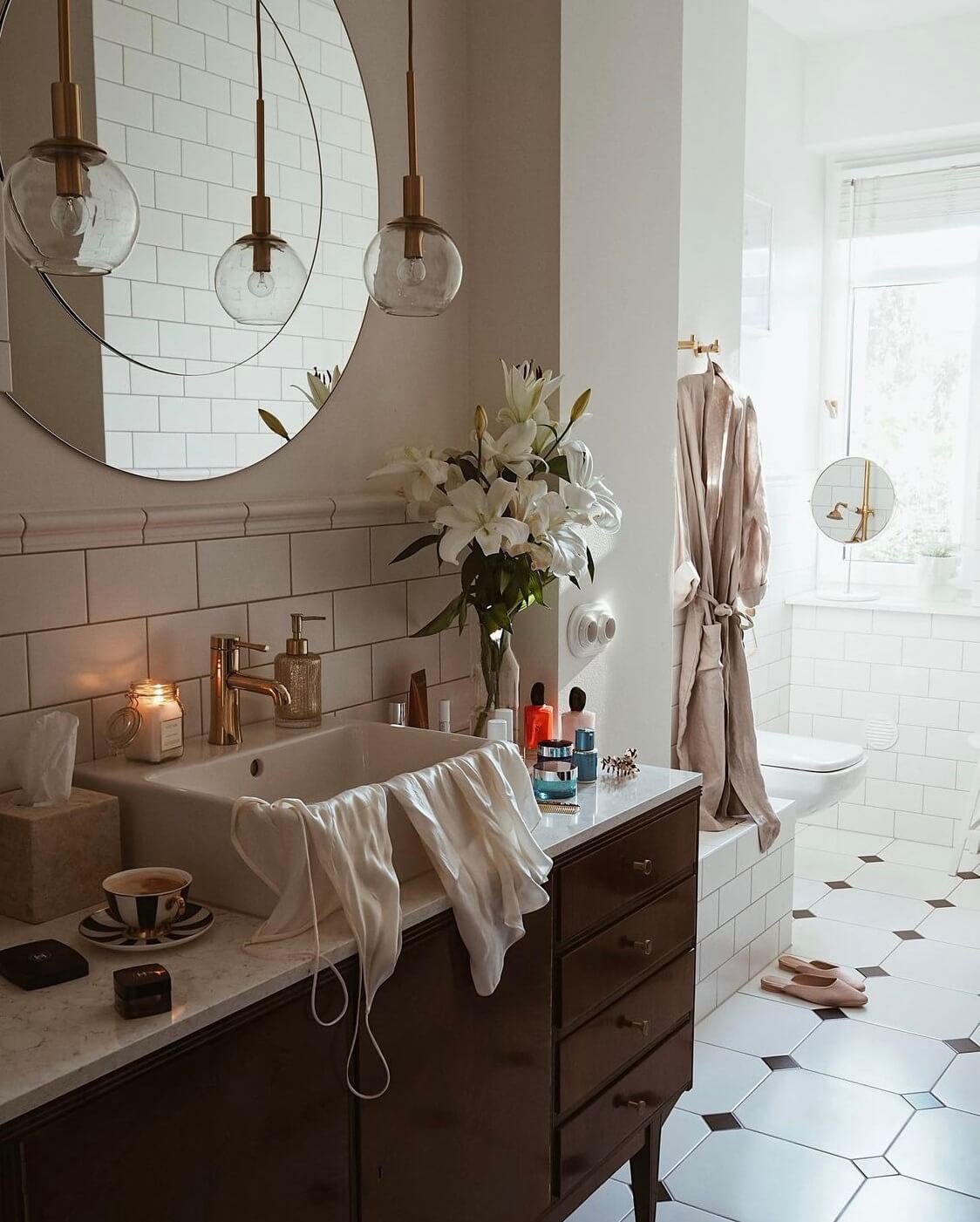 Do you have a dream interior design project?
I don't have one project, these are rather individual inspirations. However, I have been browsing many accounts particularly often. We are planning to build our summer house next year and I already have many ideas what it should look like.
Thank you so much Justine for sharing your home with us. Take a look at Justine's instagram for more inspiration.