A 1930s Mediterranean-Style Estate in Santa Monica
Located on one of the largest residentials plots in Santa Monica you'll find Villa Ruchello, a private Mediterranean-style villa built in the 1930s. On the 3.35-acre plot you'll find the main villa and 2 guesthouses (offering a total of 14,000sq. feet living spaces with 13 bedrooms & 13 baths). The living spaces are surrounded by expansive lawns, citrus tree groves and private water wells.
A couple of years ago this Santa Monica estate was in bad condition, but the current owner's have done an extensive remodel where the original features and Hollywood grandeur have been restored while also adding modern amenities.
The library room with floor-to-ceiling bookcases, arched windows and Spanish-style ceiling are the star of the villa, the blue velvet sofa adding a bright color touch to the otherwise natural room. There's a hidden door in the bookshelves that will reveal an onyx-walled speakeasy bar custom made by MJ Atelier, while a secret stairwell descends to the wine cellar by Shamshiri.
Looking at the pictures you almost can't imagine that this estate lies in the heart of Santa Monica only a short drive from the beach.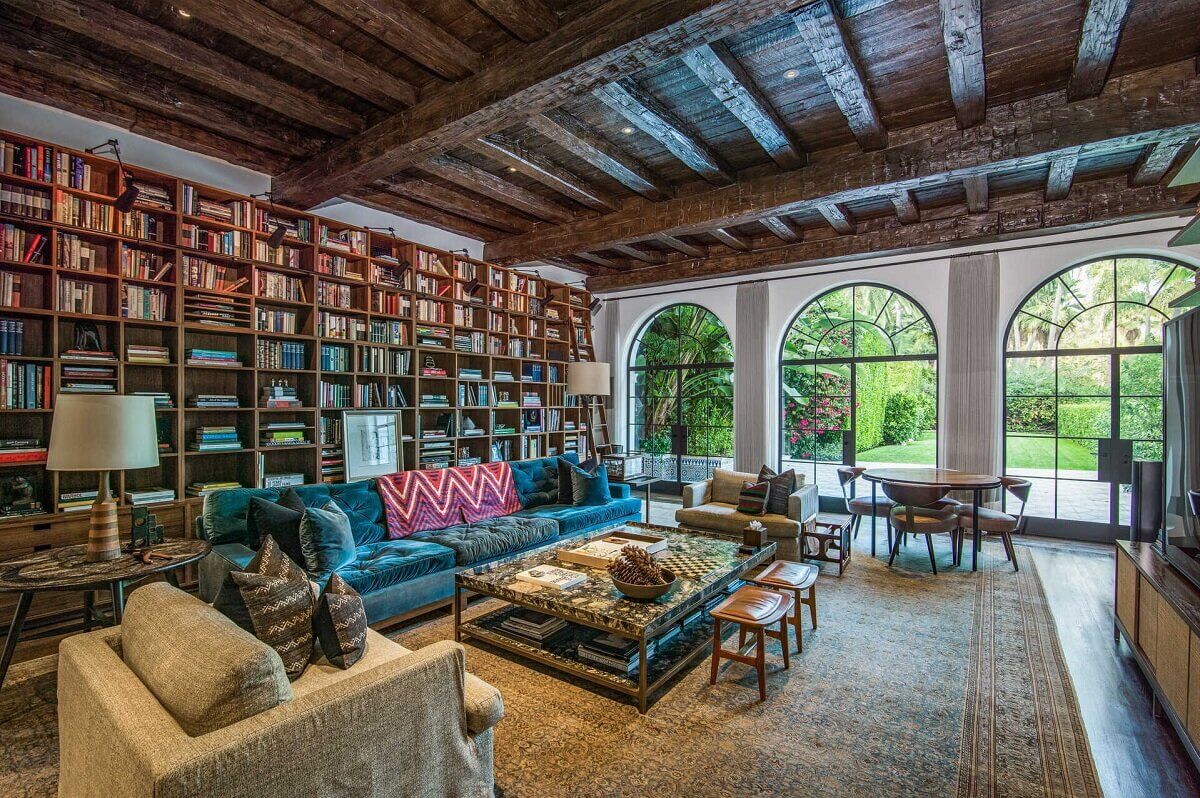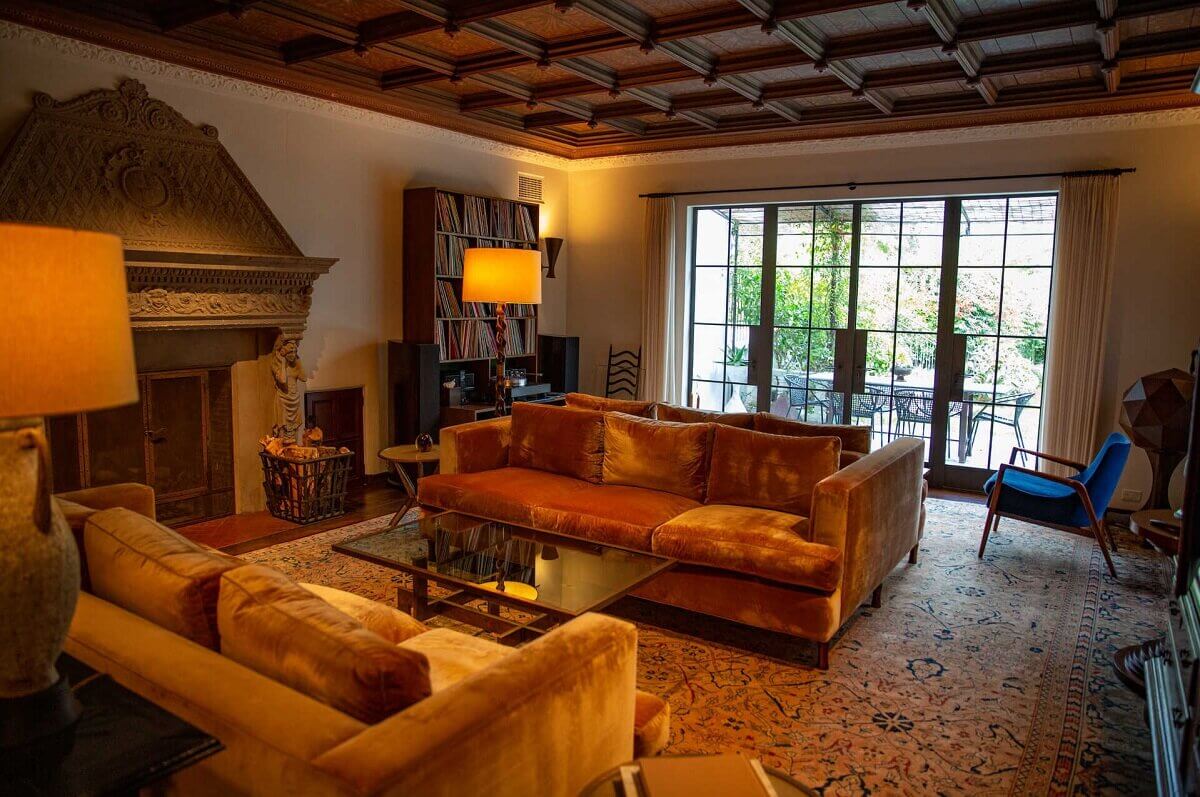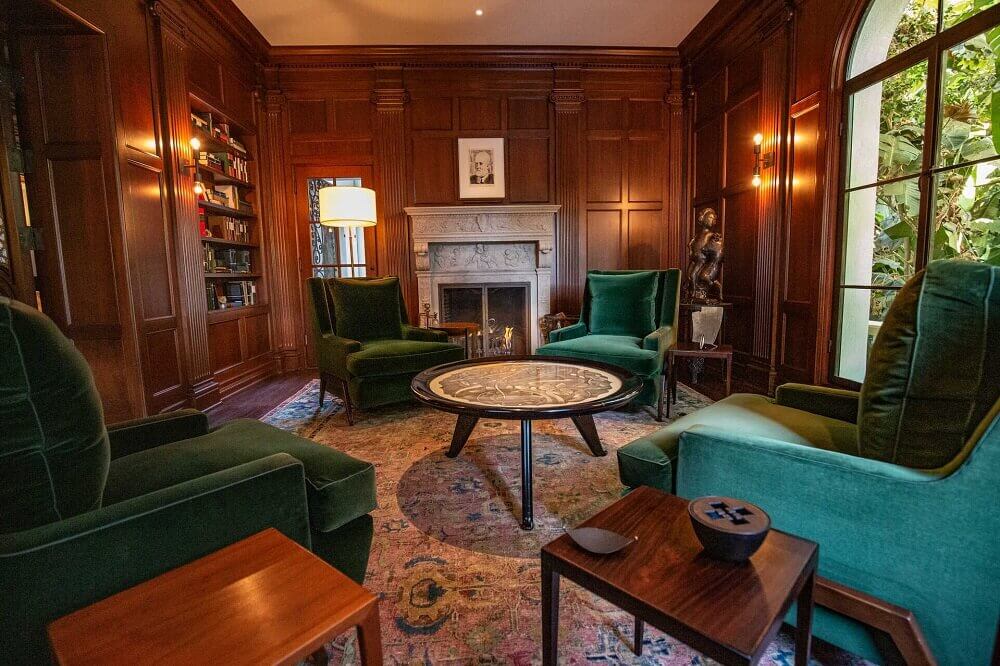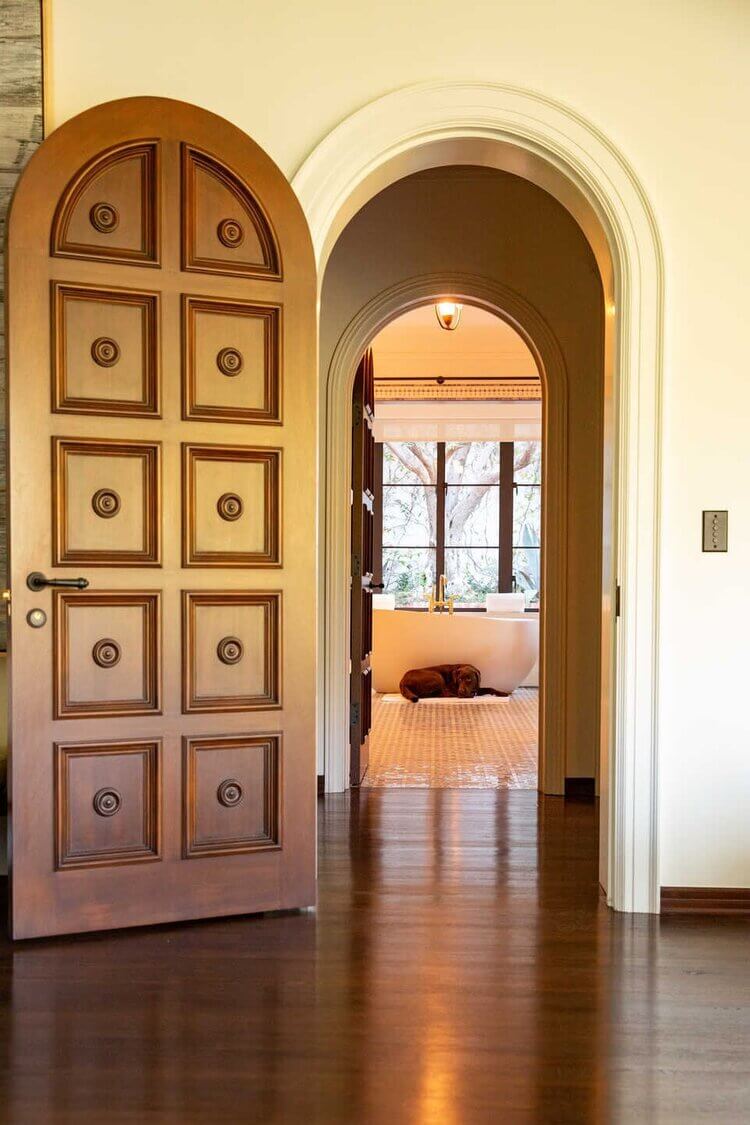 Villa Ruchello
Villa Ruchello was built in 1932 and long owned by filmmaker Henry Jaglom and his ex-wife Victoria Foyt. They sold the estate to Vice Media co-founder Shane Smith and his wife Tamyka who completely renovated the estate. In april '21 the estate was sold to media heiress and former actress Taylor Thomson. Villa Ruchello has also appeared on tv-serie "Entourage" and in the 1994 blockbuster "Beverly Hills Cop"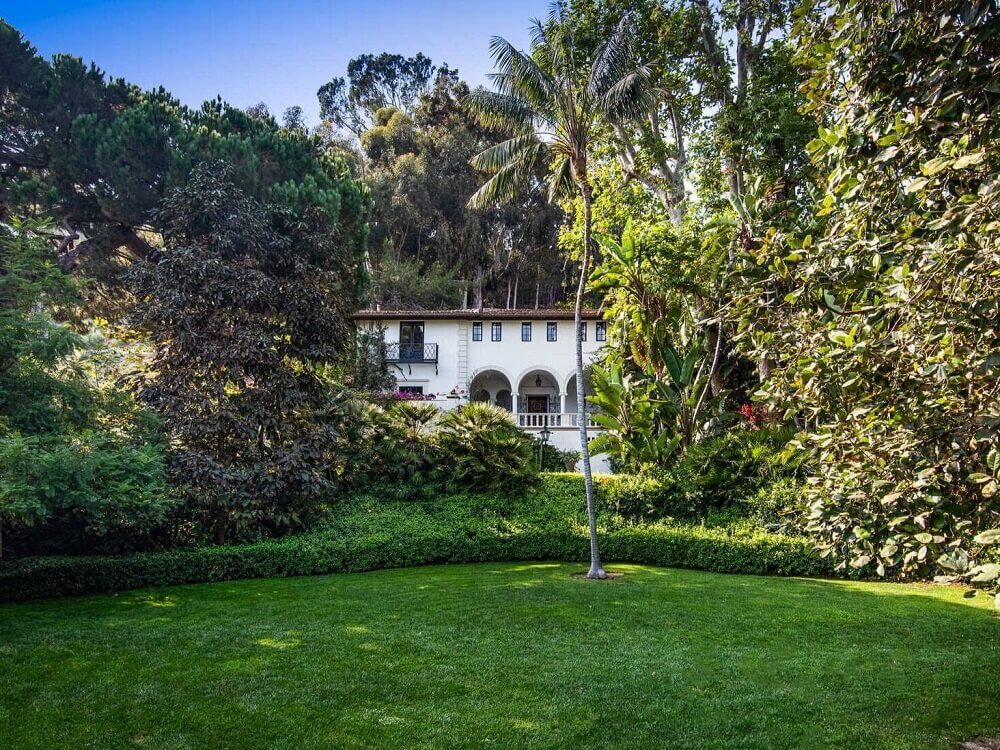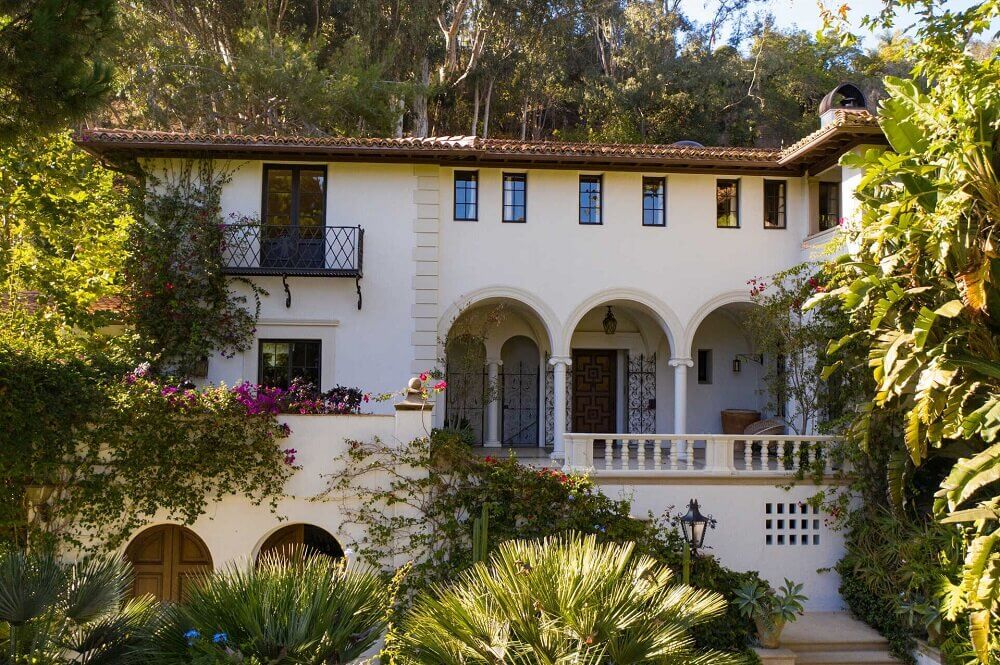 photography by The Agency Real Estate